Ausbildung Management Assistant in Germany
Does it excite you to help people get the best information about your company and make them your regular customers?
Please choose an apprenticeship (Ausbildung) as a management assistant! 
Did you know that the costliest gown costs somewhere in the neighbourhood of 16 million euros? The valuable item is encrusted with 50 white diamonds, 50 black diamonds, and a red diamond, worth eight million euros on its own. 
Requirements for a management assistant under Ausbildung in Germany
You require a (technical) high school diploma.

You ought to be enthusiastic.

You must be trendy.

You delight in giving clients advice.

You must speak fluent English.
Management Assistant training under Ausbildung in Germany
In the dual Ausbildung training, you handle the buying and selling goods, be in charge of storage and quality control, give customer service, and occasionally work the checkout.
You prepare store merchandise or come up with fresh marketing concepts.
You learn the duties associated with branch management, participate in sales training, and experience business administration.
After completing a management assistant Ausbildung training programme at some businesses, you hold two degrees: one for management assistant and the other for clerk.
You show the items attractively, advise clients about certain products, or assist departments like accountancy. 
Did you know that with more than 600,000 square metres, the New South China Mall is the biggest retail mall in the world? However, since most stores are closed, management assistants don't have much to do. 
Career prospects for a management assistant under Ausbildung in Germany
You can immediately identify as a state-certified expert or business economist with just one additional year of education.

You can expect serious responsibilities as a business administrator or economist and greater compensation.

You can advance to the position of branch manager, where you must oversee the efficient operation of a certain branch.

When you work as a regional sales manager, you may spend less time in one store and more time travelling to and from different ones.
Talk to KCR CONSULTANTS now! They will enlighten you about Ausbildung programmes in Germany.
Manage the entire shop or company like a king; rule the place with high turnovers!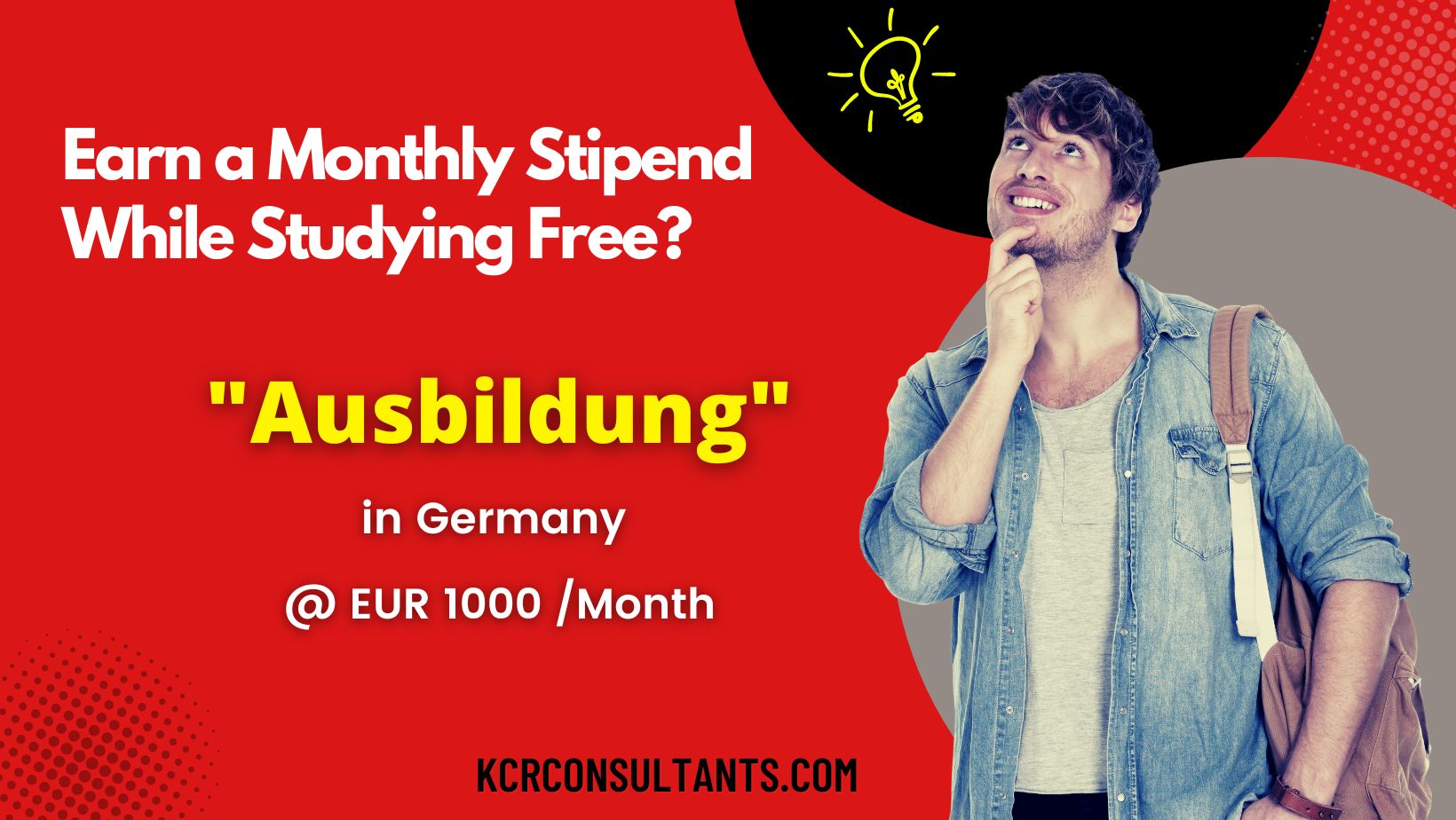 THE TRENDSETTING VOCATIONAL ROUTE TO GERMANY IS UNIQUE IN ITS NATURE AND SPIRIT.