Ausbildung Make-up Artist in Germany
You go crazy about make-up and spend hours trying the best look. Are you that person?
Then, you should take the apprenticeship (Ausbildung) as a make-up artist! 
Requirements for a make-up artist under Ausbildung in Germany
You need sincere interest, timeliness, and innovation.

You might need to take an aptitude exam to demonstrate your talent at other schools.

You must possess creativity and persistence.

You should handle tension well and have no issues making eye contact.

You should possess very high English skills.

You should not contain any chronic illnesses that affect the back, certain skin conditions or allergies. 
Did you know that there are often harsher penalties if a criminal wears a mask while committing a crime? Some nations even go so far as to penalise mask wear during rallies and protests. 
Make-up artist training under Ausbildung in Germany
On the sets of plays, musicals, operas, television productions, and movies, you apply makeup, style your hair, and put on masks.
It takes three years to complete the three years of school-based and dual Ausbildung training required to become a makeup artist.
In the lead-up to the Ausbildung training, special consideration is given to prior professional training.
It would be a bonus if you had prior training or annual hairdressing, make-up, or beauty internship.
You will experience a physical journey through time in the makeup world as you learn how to recreate popular looks from various fashion eras.
You learn to create three-dimensional makeup, such as facial parts, fake wounds, and scars made of latex and gelatine. 
Did you know that the cult's historical roots can be found in the mask? Even now, primitive peoples still perform ritual dances while wearing masks. In these rituals, the mask's purpose is to call upon benevolent deities or fend off evil spirits. 
Career prospects for a make-up artist under Ausbildung in Germany
Due to the demanding work schedule, photography frequently lasts late into the night, and theatre performances are rarely scheduled before early evening.

You can work in the entertainment industries, including cinema, television, theatre, musicals, video productions, fashion shows, and advertising.

If you have some professional experience, you may have the opportunity to become the head make-up artist.

You might even launch your own company. 
Let KCR CONSULTANTS assist you with vocational training in Germany.
With your expertise in make-up, make people amazed at your creation!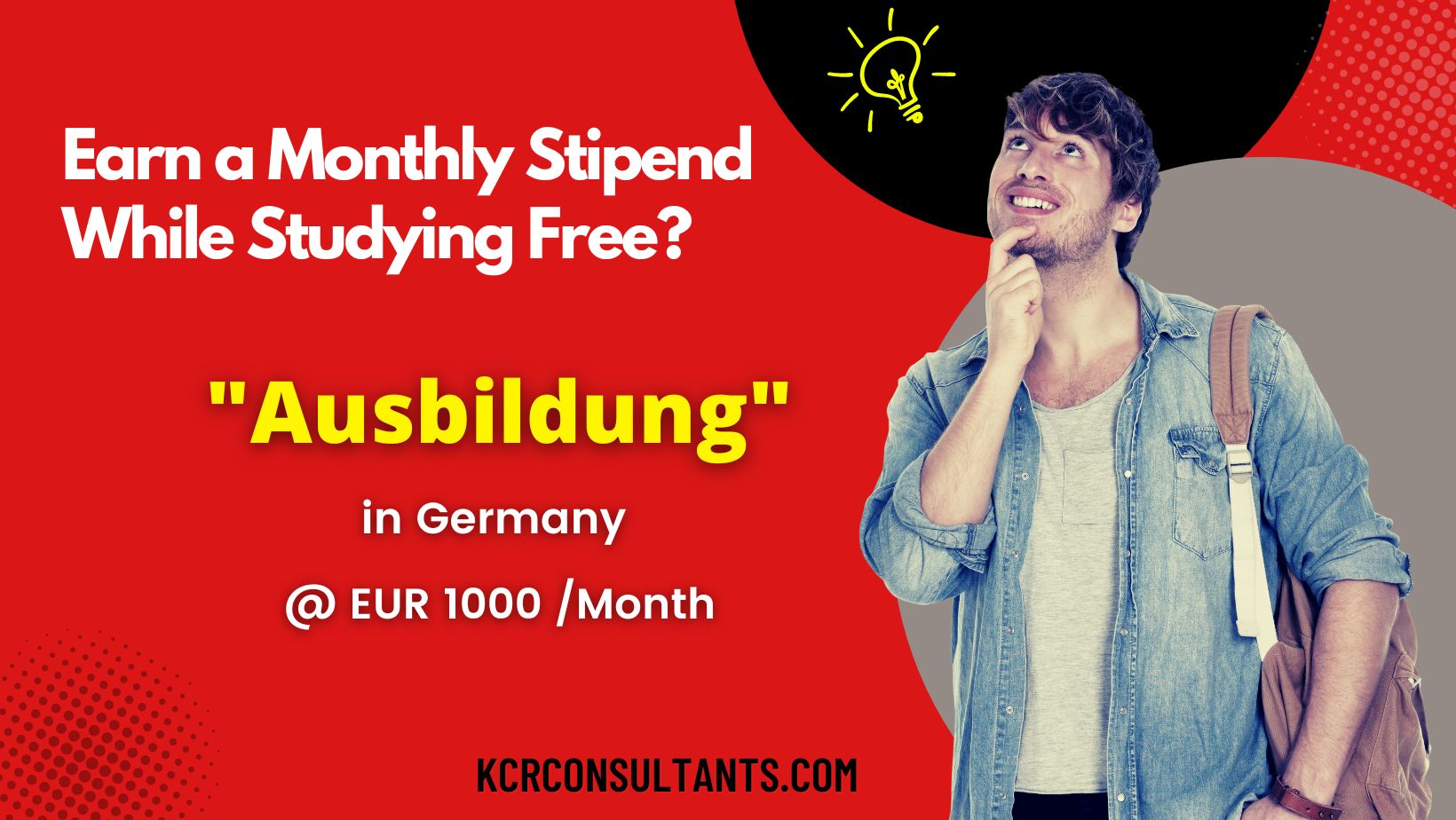 THE TRENDSETTING VOCATIONAL ROUTE TO GERMANY IS UNIQUE IN ITS NATURE AND SPIRIT.