Ausbildung Light Aircraft Builder in Germany
The name itself makes the program interesting, right?
If you've always dreamt of reaching for the skies, this is a good chance for you when you take an apprenticeship (Ausbildung) program as a light aircraft builder.
Role of a light aircraft builder under Ausbildung in Germany
You make fibre-reinforced plastic components and diverse machine materials, including wood, metal, and plastic, assemble component-by-component equipment, install equipment on board, test equipment, and operational control and repair and maintenance of light aircraft.
Requirements for a light aircraft builder under Ausbildung in Germany
You need strong manual dexterity and spatial awareness.

You must have a fundamental understanding of (electrical) technical principles.

You should labour meticulously and assiduously to ensure everything goes well later.
Light aircraft builder training under Ausbildung in Germany
The dual Ausbildung training as a light aircraft builder will last three years.
Throughout the three-year Ausbildung programme to become a light aircraft builder, you alternate between theory and practice.
You engage in math, drawing, or using aeroplane technology.
The main concerns are the proper handling and processing of various materials (plastic, metal, wood).
The training programme includes properly treating surfaces and machinery and creating moulds, tools, and components. 
Career prospects for a light aircraft builder under Ausbildung in Germany
Most aircraft builders find employment in a small or medium-sized industrial enterprise in the glider and light aircraft industry after completing their training.

You can work in an airfield, production hall, and workshops.
 Tell KCR CONSULTANTS about your plan, and they will help you with the apprenticeship program in Germany. 
Soar high above the clouds and experience a sense of freedom and sanctity!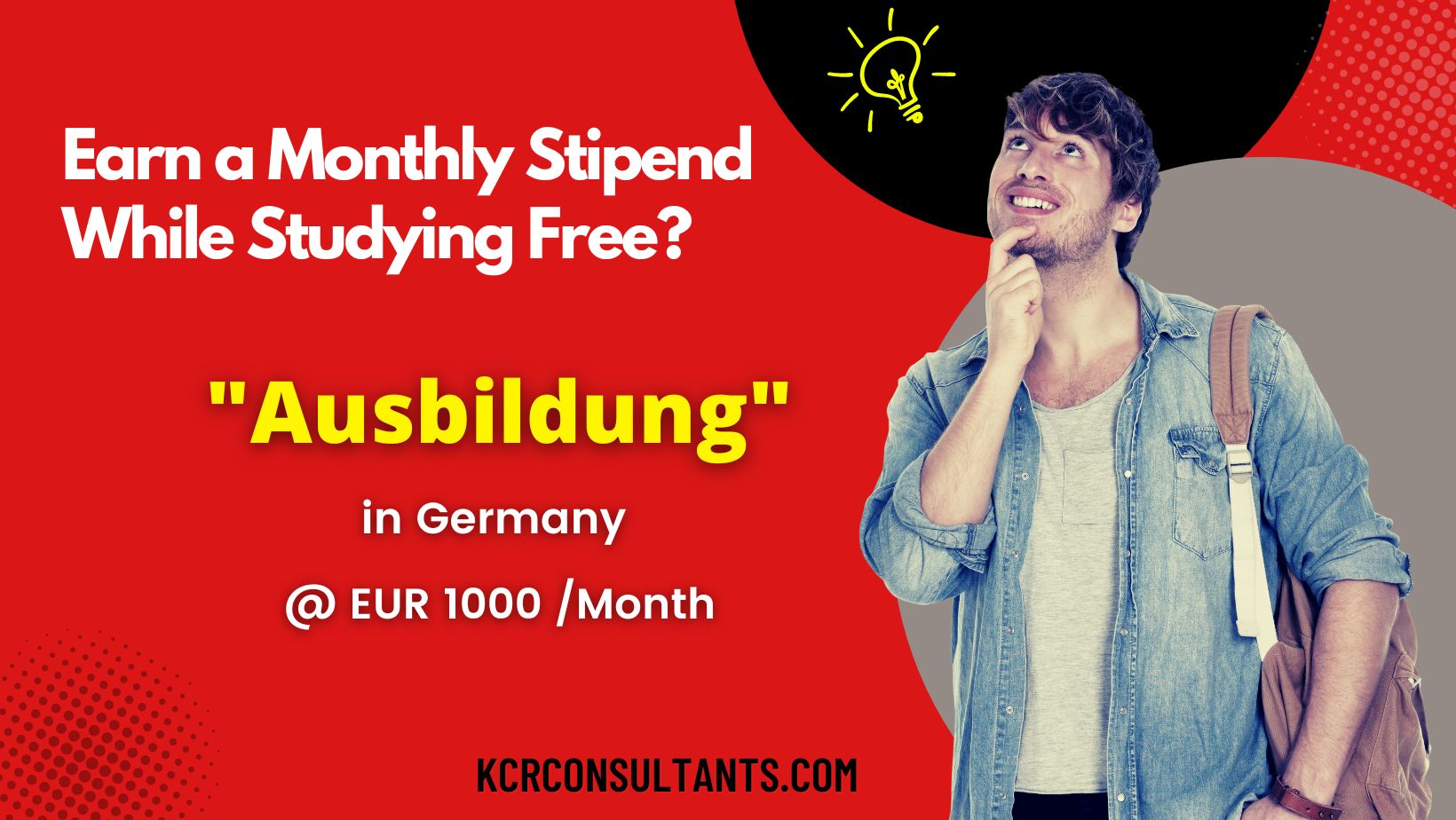 THE TRENDSETTING VOCATIONAL ROUTE TO GERMANY IS UNIQUE IN ITS NATURE AND SPIRIT.