Ausbildung Landscape Gardener in Germany
Were you constantly excited about those green lush around your home?
Do you know there is an apprenticeship (Ausbildung) program for a landscape gardener? Enrol now! 
Did you know that one of Munich's world's biggest city gardens is the English Garden? 
Requirements for a landscape gardener under Ausbildung in Germany
Most of your work will be done outdoors, both in the summer and the winter.

You shouldn't just develop gardens, parks, and sports fields for yourself.

You need to work with your hands and be customer-focused.

You enjoy being outside.

You don't have a problem with dirt at work.

Hard labour doesn't bother you. 
Landscape gardener training under Ausbildung in Germany
You will be placed in a wide range of locations as an apprentice.
You can completely immerse yourself in Ausbildung training to become a gardener focusing on gardening and landscaping from the very first day.
You learn how to establish beds, take care of trees, or build ponds, basins, and waterways.
You receive dual instruction to become a landscape gardener.
You learn to operate an excavator, chainsaw, or process natural stone in inter-company Ausbildung training.
You simultaneously help the environment and raise standards of living.
Did you know that in 1849 a French gardener had the brilliant idea to implant bars in concrete to prevent it from breaking? 
Career prospects for a landscape gardener under Ausbildung in Germany
You should aim for a master's degree if you want to oversee construction site work, run your own construction company, or instruct trainees yourself.

Agricultural business economists and technicians coordinate multiple building sites in addition to office work.

Taking a course to become an agronomy specialist is another intriguing educational programme.

You can major in landscape architecture, open space planning, engineering in landscaping, or maintenance of green spaces at a university.

 
Speak with KCR CONSULTANTS now! They will tell you all about the Ausbildung programme in Germany.
Let's strive for a greener planet with your landscaping and gardening skills!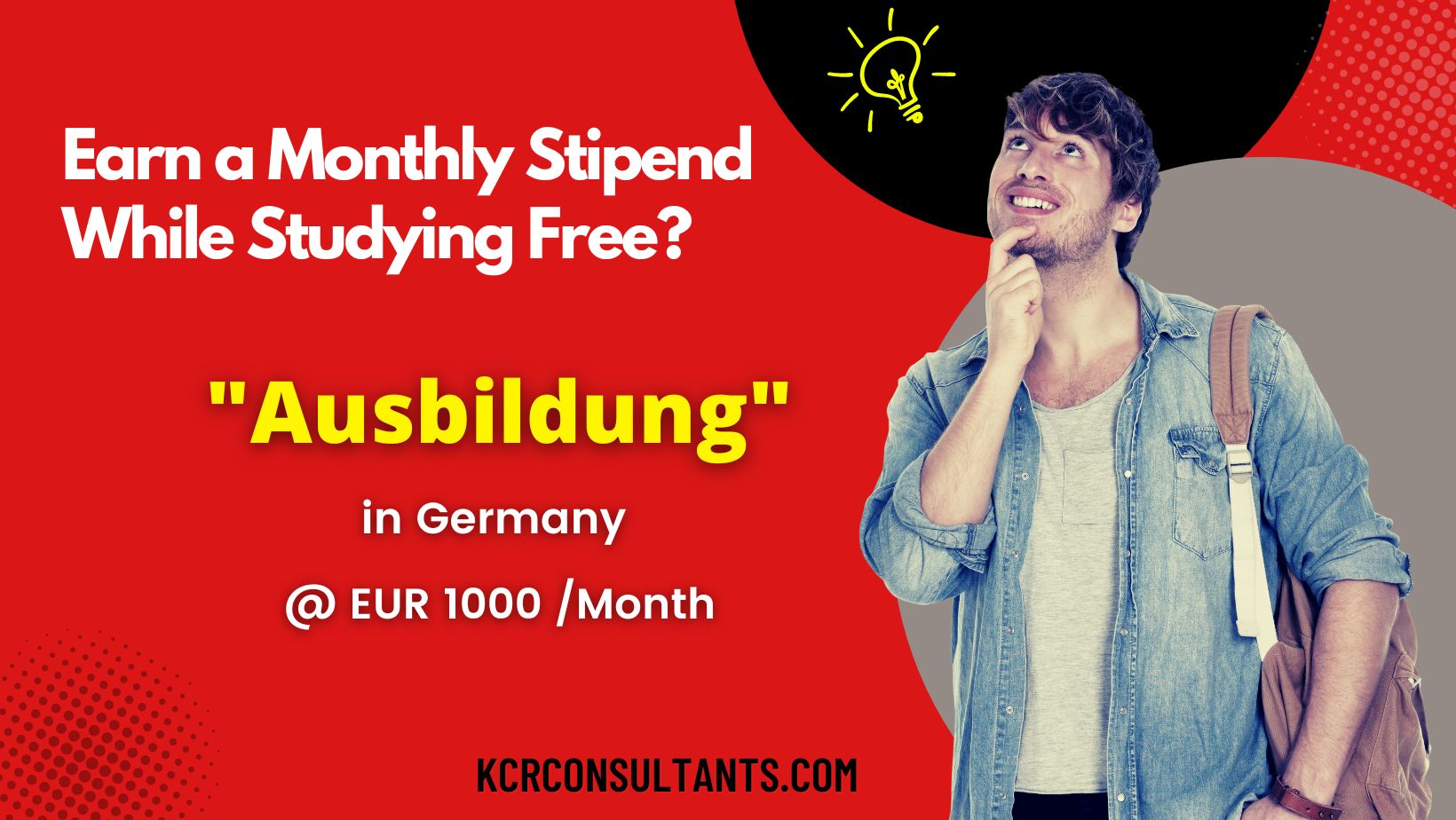 THE TRENDSETTING VOCATIONAL ROUTE TO GERMANY IS UNIQUE IN ITS NATURE AND SPIRIT.