Ausbildung Investment Fund Clerk in Germany
If you are into investments, you should choose an apprenticeship program (Ausbildung) as an investment fund clerk!
Role of an Investment Fund Clerk under Ausbildung in Germany
You analyse domestic and international capital, money, and securities markets.

You create customer custody accounts and choose the appropriate amounts.

You control depots.

You handle customer and trade orders.

You execute fund transactions

You have consultations. 
Investment Fund Clerk training under Ausbildung in Germany
The three-year Ausbildung programme alternates between company-based training and vocational school training.
Classes are held in blocks because so few vocational institutions in Germany cater to investment fund clerks.
You may anticipate miniature courses and individualised instruction because only a few young people begin their Ausbildung programme each year.
Requirements for an Investment Fund Clerk under Ausbildung in Germany
You should be good at communicating with others

You must possess excellent written and verbal communication skills.

Since you will be calculating a lot, proficiency in math is required.

The social and economic aspects are also important.

Keep an eye on the economy at all times.

Your vital general education has others admiring you.
Career prospects for an Investment Fund Clerk under Ausbildung in Germany
The majority of businesses provide you with individualised further training, support services, and mentoring.

You can swiftly advance to management roles in this fashion.

Many investment fund clerks also pursue additional education to become fund managers.

You can enrol in a degree with an economics concentration.

Following your training, you will mainly work in the custody industry, fund accounting, or controlling.

Through internal training programmes, your skills will be promoted so that you can soon hold managerial roles.

You can become an investment specialist if you pass the IHK exam.

You must participate in internal training to work as a fund manager.
Contact KCR CONSULTANTS now! Experts will demonstrate the Ausbildung programme in Germany. 
Become the only person whom everyone will contact for any investment or stocks!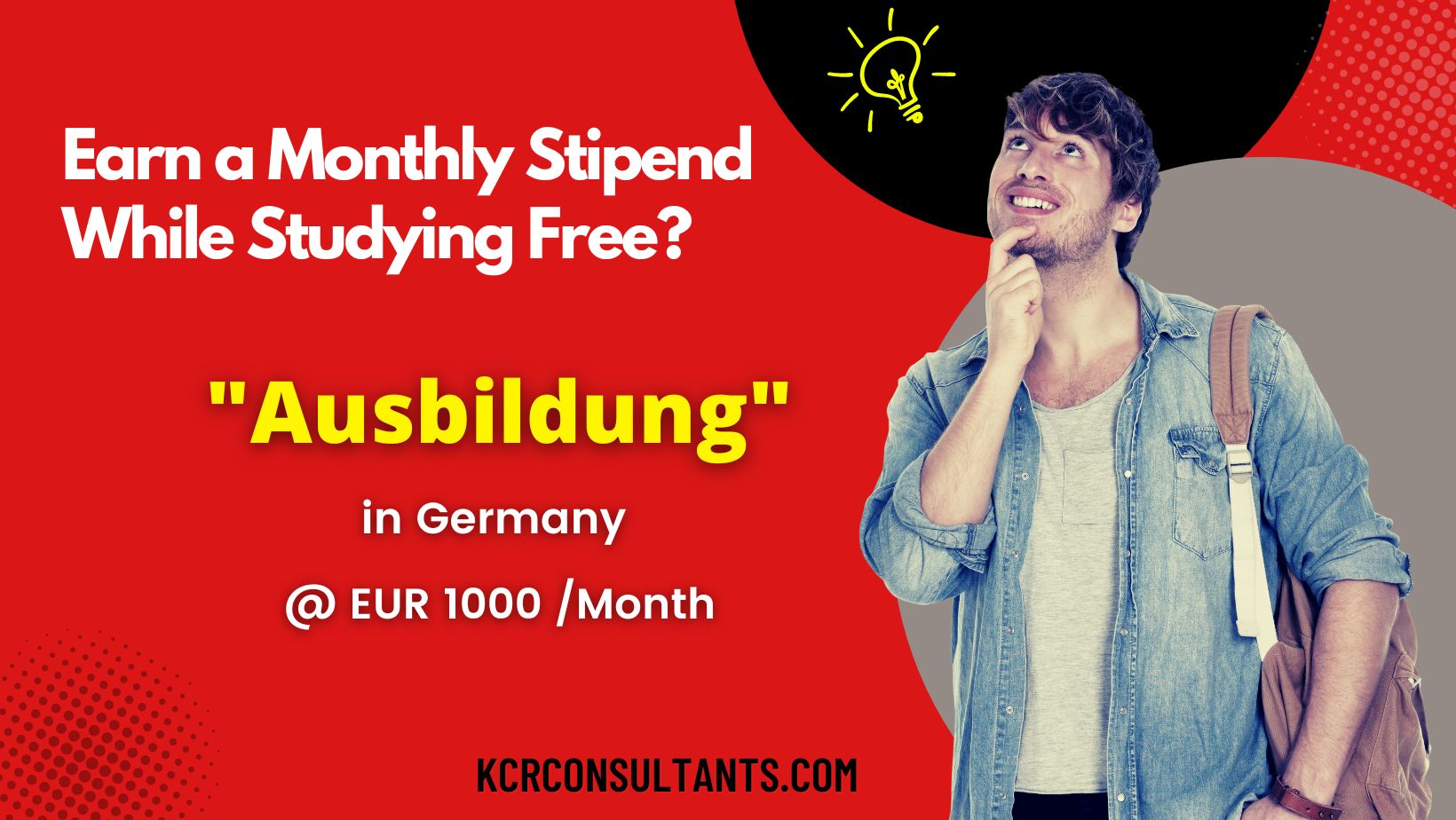 THE TRENDSETTING VOCATIONAL ROUTE TO GERMANY IS UNIQUE IN ITS NATURE AND SPIRIT.