Ausbildung Industrial Technologist in Germany
Are you looking for top-notch technical training that will allow you to graduate as an engineer quickly?
The best choice is an apprenticeship program (Ausbildung) as an industrial technologist!
Industrial technologist training under Ausbildung in Germany
The primary way that the Ausbildung training for industrial technologists is unique from other types of training is in how long it lasts.
You will receive the Ausbildung training necessary to earn an associate engineering degree and become a state-certified industrial technician in about two years.
You will be given a scholarship throughout this time, which often provides a good living.
Your two years of industrial technology training are broken up into four semesters.
The first semester is dedicated to teaching you the fundamentals and technical knowledge; therefore, this is where basic Ausbildung training takes place.
The purpose of the second and third semesters is to develop and broaden the foundational knowledge you have already learned.
You will engage in energy technology, drive technology, and data processing activities during your training to become an industrial technician.
The primary task in the energy and drive technology field is to put hardware and software pieces together to create industrial plants or traffic systems that are ready to use.
In process data processing, your job can be to create new monitoring systems.
You always maintain close contact with your clients.
You make offers, draught concepts, and devise specific solutions in collaboration with them.
You frequently engage with the customer face-to-face; you must also be adaptable.  
Requirements for an industrial technologist under Ausbildung in Germany
You are adaptable and creative.

You must be eager to learn and meticulous in your work to complete your tasks with diligence.

Physics, math, and English should not discourage you.

Computer science knowledge is not required but unquestionably beneficial. 
Career prospects for an industrial technologist under Ausbildung in Germany
You have the chance to collaborate on projects with engineers, computer scientists, and natural scientists on an equal basis.

Your training firm may hire you immediately, but you can also apply to any company that works in the electrical industry, mechanical engineering, or automobile manufacturing.

You can participate in various other training programmes where industrial technologists cover production technology, electrical control and regulation technology, and process automation.

You might pursue additional training to become an industrial foreman focusing on electrical engineering.

Becoming a technician with a concentration in electrical engineering with an emphasis on automation technology is another highly advised additional training course to advance your career as an industrial technologist. 
KCR CONSULTANTS is the one stop you need to make to learn about the Ausbildung course list. 
Transform into a pro in programming and solve complicated problems like eating a sandwich!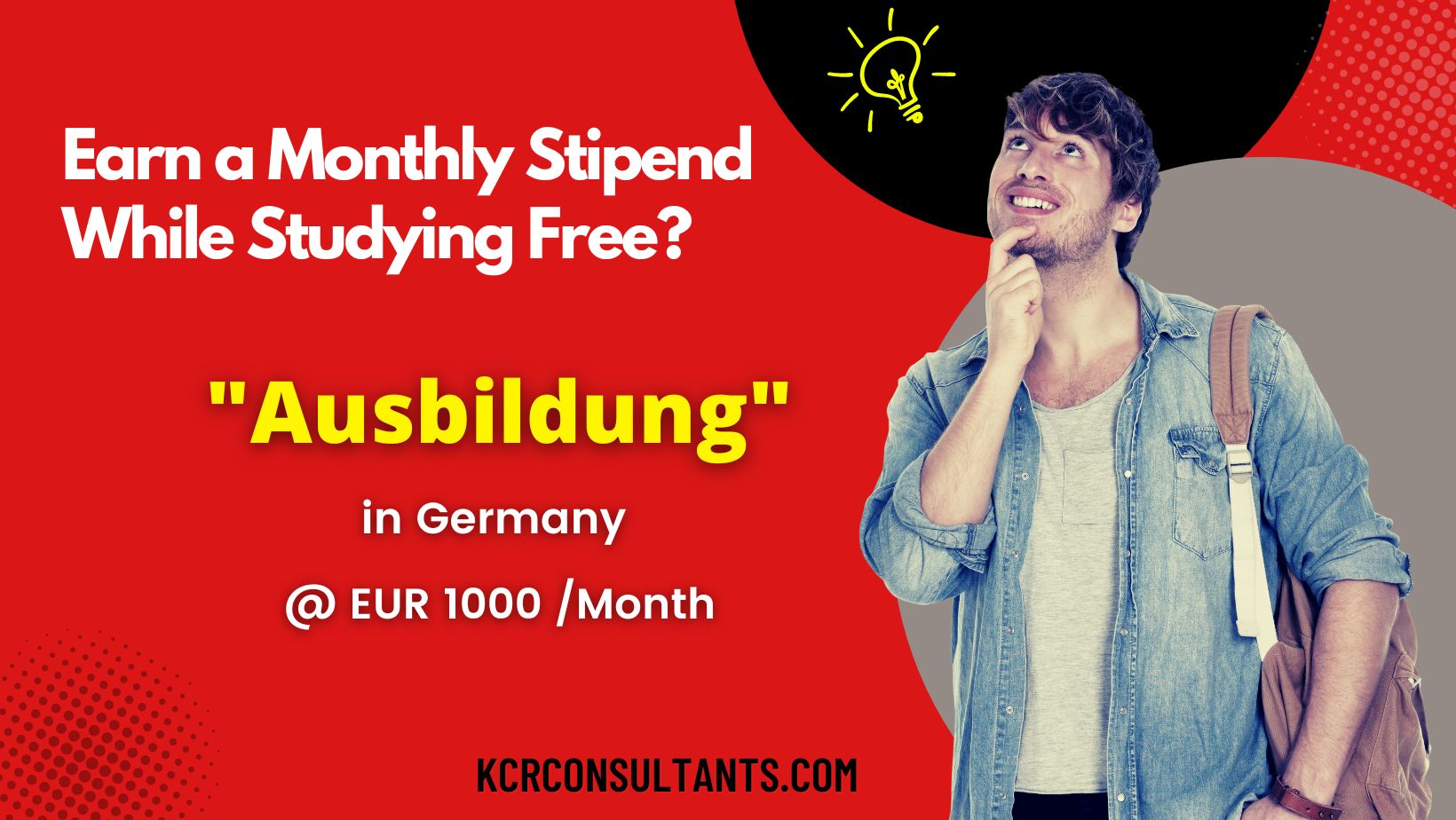 THE TRENDSETTING VOCATIONAL ROUTE TO GERMANY IS UNIQUE IN ITS NATURE AND SPIRIT.