Ausbildung Industrial Mechanic in Mechanical and Plant Engineering in Germany
If you have always wanted to study engineering, an apprenticeship program (Ausbildung) as an industrial mechanic in mechanical and plant engineering is the best choice!
Did you know that The Bagger 288 is one of the biggest machines in the world? The monster created for the mine in Hambach is 246 metres long, 106 metres high, and 46 metres broad, and it weighs 12,804 tonnes. It took five years to build. 
Industrial mechanic in mechanical and plant engineering training under Ausbildung in Germany
Your tasks are as varied as the products the machines generate and the subject matter you will learn during your Ausbildung training as an industrial mechanic in mechanical and plant engineering.
You learn to choose and use the appropriate materials over three and a half years of study.
You maintain and repair motors, gears, pumps, and stirrers.
You build some machines or components of them yourself.
You will be exposed to cutting-edge technology, such as hydraulics and pneumatics.
You will also work in quality assurance and be responsible for drafting maintenance and inspection plans.
Industrial mechanics receive combined instruction in mechanical and plant engineering.
You study all the theoretical fundamentals while spending half of your training at the vocational school.
The other half is spent in your training organisation, where you learn all practical knowledge while working in workshops, manufacturing areas, or craft establishments.
You will receive the first half following your second year of Ausbildung training, and the second part will follow. 
Did you know the Boeing Everett factory has the biggest industrial hall? It has a volume of 13.3 million cubic metres and was constructed in 1968 for the Boeing 747's final assembly. On the other side, the Vehicle Assembly Building at the Kennedy Space Center in the USA, with a proud 160 metres, is the highest industrial building. 
Requirements for an industrial mechanic in mechanical and plant engineering under Ausbildung in Germany
You require mental acuity and physical toughness.

You must have a solid grasp of numbers to run technical systems.

Physical skill is necessary.

You must tolerate loud noises at work and shouldn't mind having your hands dirty. 
Career prospects for an industrial mechanic in mechanical and plant engineering under Ausbildung in Germany
Since there is no threat of a return to the pre-industrial era when everything was still done by hand, you have the best employment prospects.

Specialisations in metal processing and machining, welding technologies, cutting and straightening procedures, and quality control and testing are also possible.

As a master technician or artisan, you might add a more challenging training programme.

As a technical administrator, you can advance even further in terms of pay. After additional training for several months, you will work at the intersection of production, management, employees, and the management level.

You can add a degree in mechanical engineering or production engineering to your engineering degree. 
KCR CONSULTANTS will help you step-by-step in the Ausbildung courses in Germany program.
Make the machines tremble when you go close to them and work properly!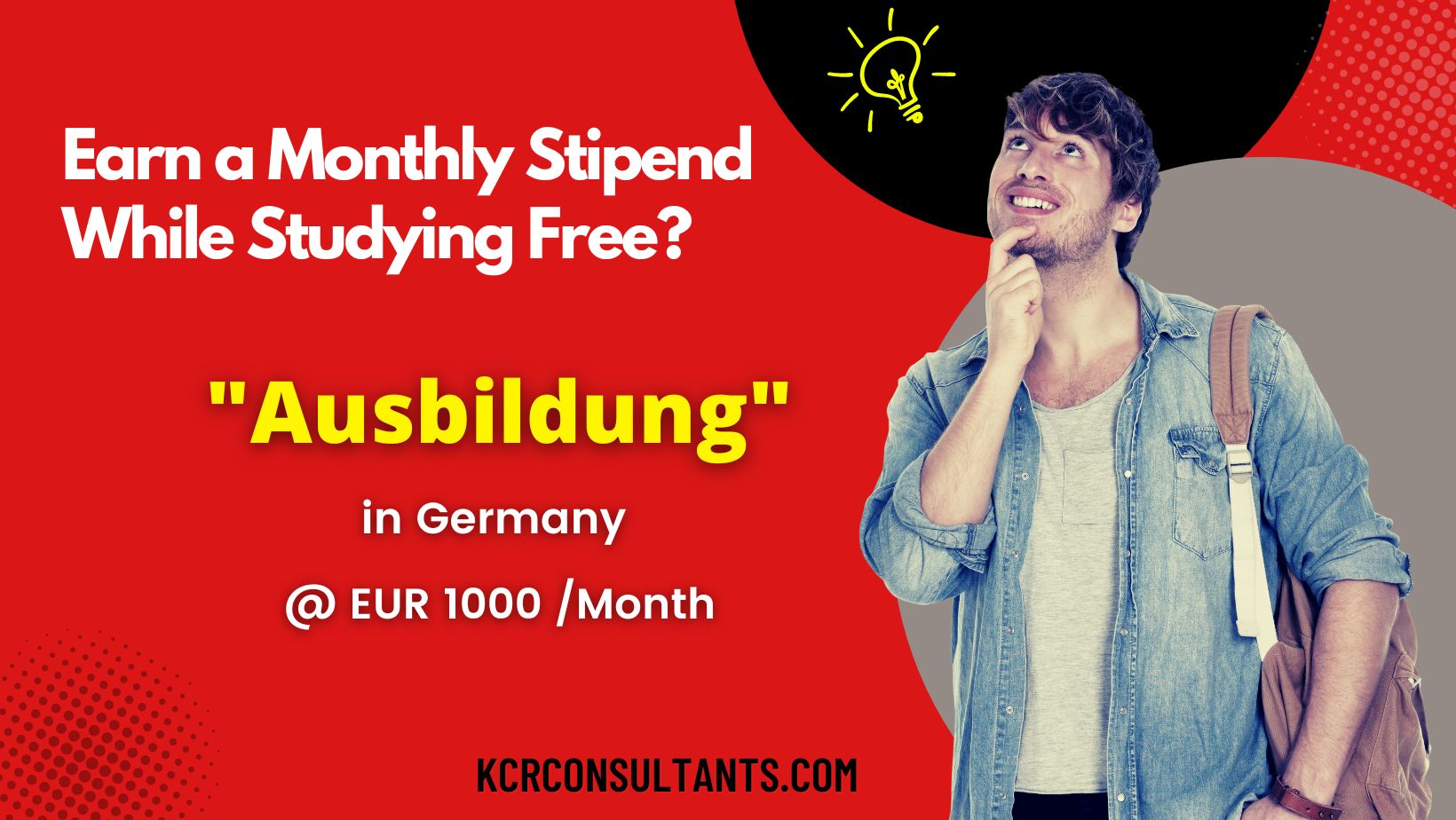 THE TRENDSETTING VOCATIONAL ROUTE TO GERMANY IS UNIQUE IN ITS NATURE AND SPIRIT.