Ausbildung Industrial Maintenance Mechanic in Germany
Are you the type who doesn't require extra help from a handyperson or plumber?
An apprenticeship program (Ausbildung) as an industrial maintenance mechanic is the best option!
Industrial maintenance mechanic training under Ausbildung in Germany
As part of your Ausbildung training to become industrial mechanic maintenance, you ensure that every machine utilised in production or manufacturing is error-free.
It is insufficient to operate a lever here and a button there.
Since machine tools, rather than a slot machine, are what you are dealing with, their operation requires more than just a lucky break.
You must understand the technical layout and replace a single component without the machine making a sound afterwards.
Your Ausbildung training also involves documentation, such as when you must record troubleshooting on a system to remember what you did when the next issue arises.
In your education to become an industrial maintenance technician, you will run into technical issues at work and in daily life.
New technology is used, and you assist in managing the operational launch to prevent a catastrophe for the workforce and the production. 
You alternately visit the workplace and the vocational school while undergoing your training to become an industrial maintenance mechanic.
The length of time you should allot should be three and a half years, enhanced by an apprentice salary.
At school, you have classes like physics, algebra, or handicrafts.
Career prospects for an industrial maintenance mechanic under Ausbildung in Germany
The master craftsman is the ideal career path for you if you are not pleased with your current position because you may train industrial mechanics on your own, take on management responsibilities, switch sides, and take on side jobs.

You can continue your studies as a technician specialising in mechanical engineering with a focus on systems engineering if you already have professional experience.

You can earn a bachelor's degree in mechanical engineering at the University of Applied Sciences.
Contact KCR CONSULTANTS now! They are waiting to help you with vocational training in Germany. 
Ensure the smooth production process round-the-clock with your industrial maintenance skills!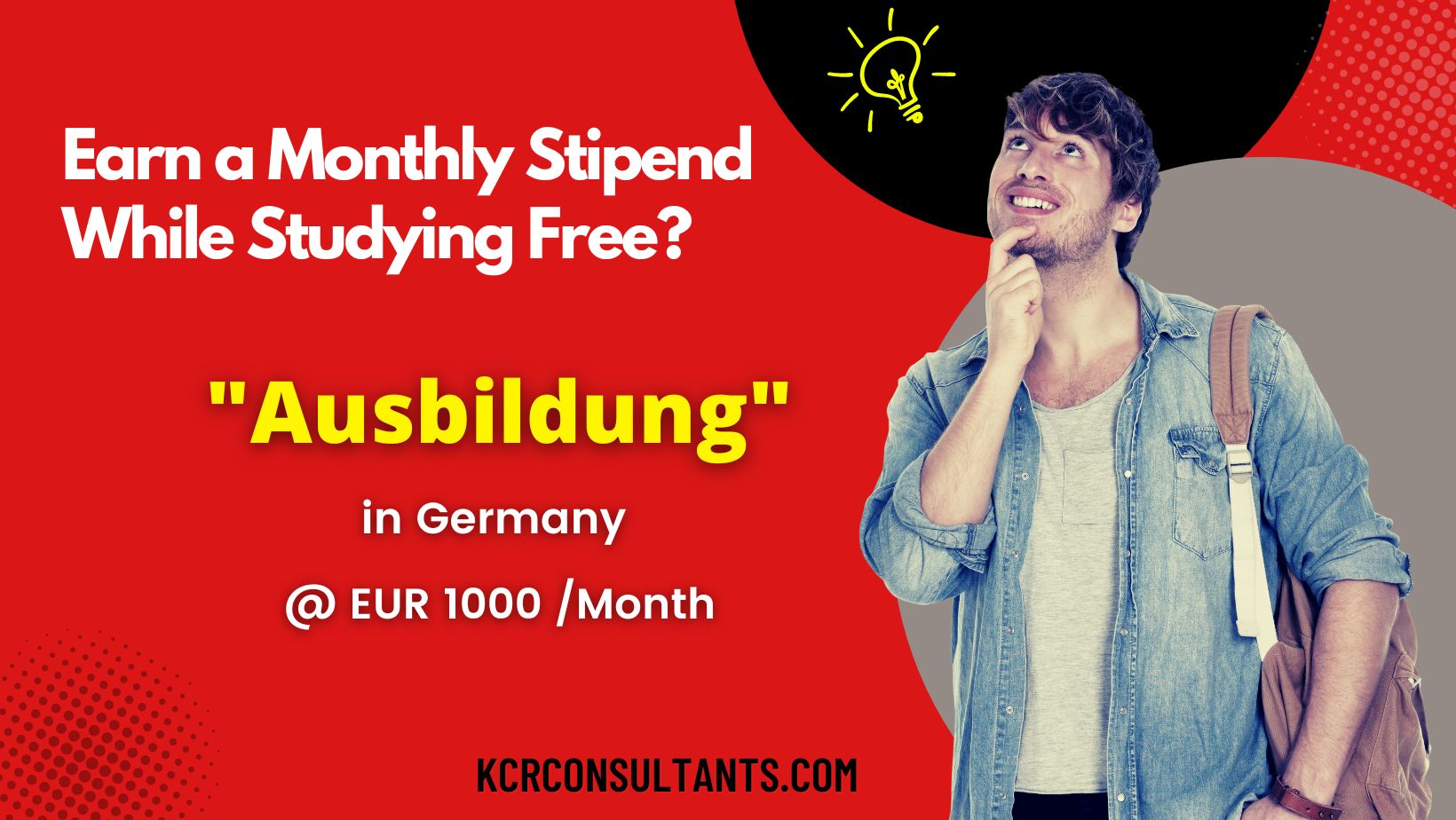 THE TRENDSETTING VOCATIONAL ROUTE TO GERMANY IS UNIQUE IN ITS NATURE AND SPIRIT.