Ausbildung Industrial Electrician Specialist in Germany
You are into circuits!
You should choose an apprenticeship program (Ausbildung) as an industrial electrician specialist!
Did you know that compared to an incandescent bulb, an energy-saving lamp uses only 20% as much energy? 
Industrial electrician training under Ausbildung in Germany
Industrial engineering or devices and systems are the two options for the two years of Ausbildung training needed to become an industrial electrician.
During your apprenticeship (Ausbildung), you learn to process, assemble, and connect mechanical parts and equipment as part of the accident prevention regulations.
You will test operations and analyse electrical systems.
If you choose to concentrate on industrial engineering, you will mostly be in charge of testing and assessing the safety of electrical systems.
As an industrial electrician, you will be responsible for performing safety inspections, recording production data, and collaborating with upstream and downstream sectors.
You will primarily work for businesses in the metal and electrical industries, the building of plants, or the automobile industry.
You will always do your work in a manner that complies with environmental and occupational safety regulations. 
You work even more closely with the customer's needs to create the systems and gadgets before finally putting them into use.
You must also consider the economy and workplace safety factors in this situation.
You will finish your Ausbildung training in businesses in the electrical industry or businesses in the communications and information technology sector as an industrial electrician with a focus on devices and systems.
Requirements for an industrial electrician under Ausbildung in Germany
You need caution and wisdom. 

You must always adhere to safety standards. 

Mathematics and computer science should come naturally to you.

You easily deal with hardware and software components.

You should calculate sizes with ease.

A diploma from a secondary school is adequate. 
Career prospects for an industrial technician under Ausbildung in Germany
Training to become an industrial electrician takes two years rather than three, in contrast to other types of training.

After two years, you can begin your professional career or continue your studies.

With a trainer aptitude certificate, you can instruct trainees to become industrial electricians in addition to managing them as trained master craftsmen.

Technical specialists are the link between technical and commercial expertise and typically work in the middle or higher echelons of planning and management.

You can enrol in additional coursework to become a technical business economist. 
Talk to KCR CONSULTANTS! They will enlighten you about Ausbildung courses in Germany. 
Ensure the safety of electrical systems and equipment when dealing with vast chunks of wires!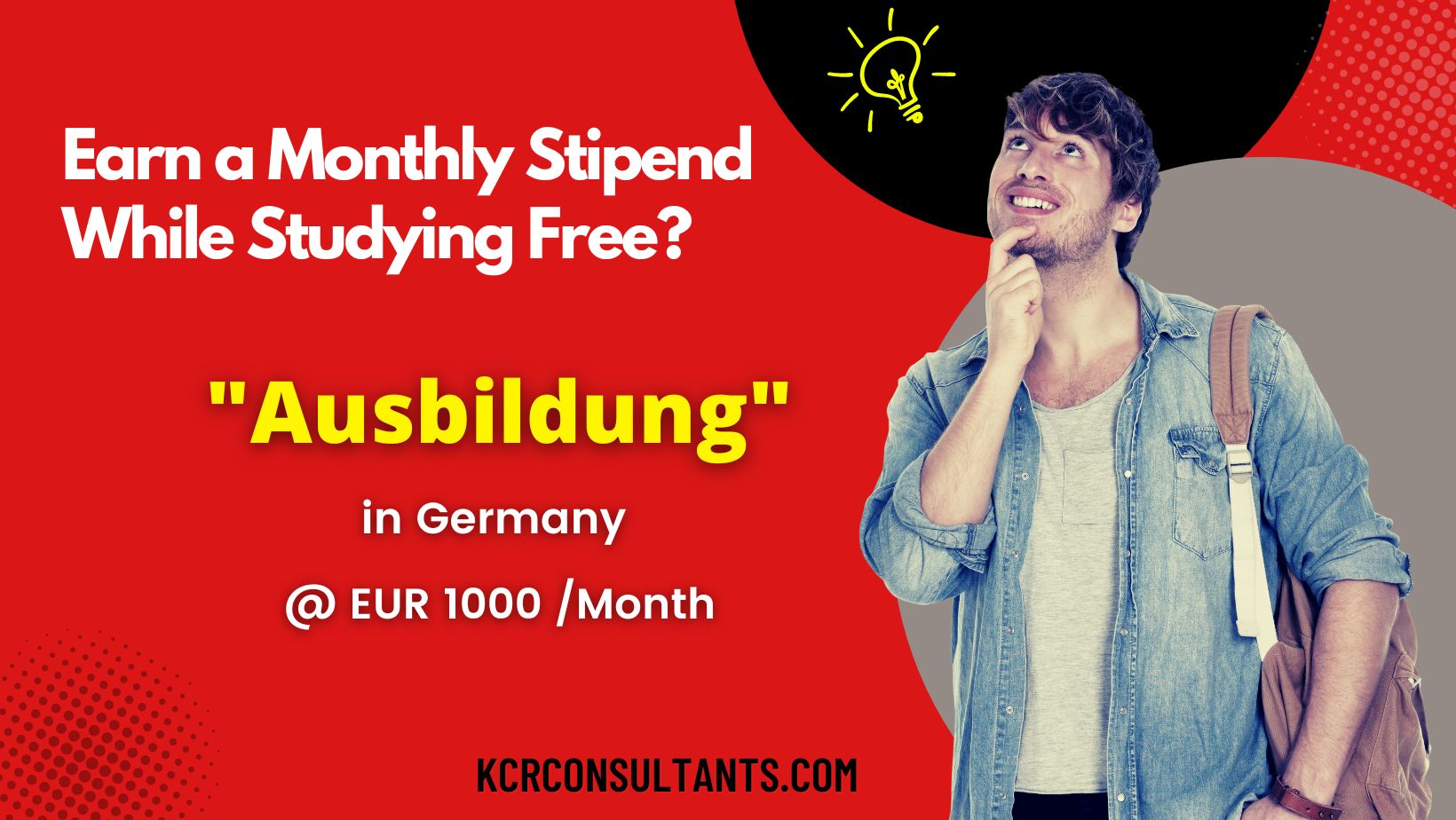 THE TRENDSETTING VOCATIONAL ROUTE TO GERMANY IS UNIQUE IN ITS NATURE AND SPIRIT.