Ausbildung Industrial Clerk Specialist in Germany
Are you good at administration?
Choose an apprenticeship program (Ausbildung) as an industrial clerk specialist!
Role of an industrial clerk under Ausbildung in Germany
You would have to handle the scheduling, staff organisation, administration, and management of the operational procedures and ensure that everything is of the highest quality.
You will deal with managing materials, marketing and sales, human resource and accountancy and finance.
Industrial clerks perform various commercial and business management duties across multiple industries. 
Industrial clerk training under Ausbildung in Germany
As you move through your Ausbildung training company's many departments, you will pick up various knowledge.
You discuss prices with suppliers and customers and compare their proposals.
Your work will get complex, and your area of responsibility will grow with each year of Ausbildung training.
Along with your time at the training organisation, you will learn all the crucial theoretical fundamentals at the vocational school (Ausbildung).
Requirements for an industrial clerk under Ausbildung in Germany
You should be robust in mathematics, German, and English.

Your ability with math will be beneficial.

Good language and accurate spelling are valued.

Your ability to think logically and your level of curiosity will help you succeed.

You should be interested in business operations just as much as current affairs in the economy.
Career prospects for an industrial clerk under Ausbildung in Germany
After completing industrial clerk training, your employment options are not over.

Opportunities for additional education and training abound.

You can qualify for managerial jobs or develop a narrow area of expertise.

You will have many options to enhance your career once you have finished your training to become an industrial clerk.

You have the option to complete studies in subjects other than the traditional ones, including business administration or economics.

With each additional training course, your opportunities for promotion arise.

You can participate in additional training to earn your state business economist certification.

With different foci like office administration, marketing, human resources, or organisation, you can complete the IHK speciality.

You specialise in accounting and finance as an accountant.

You can also enrol in school and pursue an economics degree there. 
Experts at KCR CONSULTANTS will elaborate on the Ausbildung programme in Germany program. 
Become a pro in administration and rule your workplace with your exceptional skills!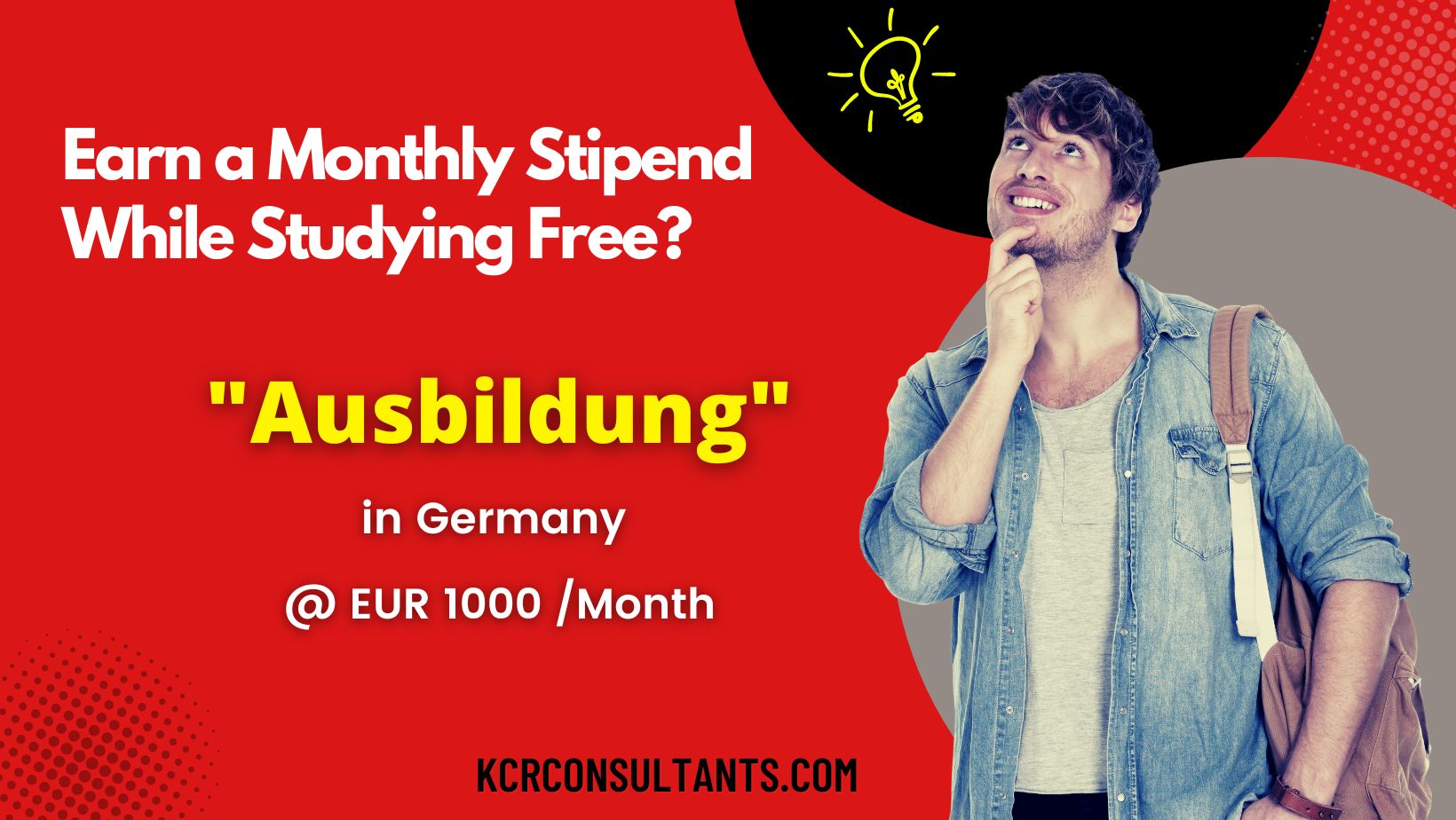 THE TRENDSETTING VOCATIONAL ROUTE TO GERMANY IS UNIQUE IN ITS NATURE AND SPIRIT.