Ausbildung Industrial Ceramist Specialist in Germany
Have porcelain dolls ever bothered you?
Choose an apprenticeship program (Ausbildung) as an industrial ceramist specialist!
Did you know that the most expensive bathroom costs $3.5 million and is composed of gold and jewels?
Industrial ceramist training under Ausbildung in Germany
A vocational school and a business are where you receive your Ausbildung training to become an industrial ceramist.
Give yourself three years to complete the Ausbildung training.
Industrial ceramicists focus on plant, ornamental, model, or process engineering.
You ensure that the ceramic production process runs smoothly and that the finished product appears as it should.
You'll discover the various techniques and how to prepare and apply paint properly.
Did you know that the first toilet debuted in England in 1810? 
You will create the moulds for ceramic goods if you pursue a career in industrial ceramics with a focus on model technology.
Even though machines manufacture many things, someone must first create the models for the tools.
Your workspace is where you'll also work with different materials like metal, plaster, or plastic.
Process engineering, the fourth speciality, involves a lot of theoretical work, such as creating designs for the models.
Requirements for an industrial ceramist under Ausbildung in Germany
You need a secondary school diploma.

You gather excitement for physical labour.

You can handle it if it's porcelain, a vase, or a hygienic material. 

You produce, manage machinery, burn, or glaze.

You don't mind being on your feet all day.

You enjoy doing manual labour.

You don't mind getting your hands dirty. 
Did you know that European porcelain dates back to 1708? 
Career prospects for an industrial ceramist under Ausbildung in Germany
You can receive master's training in the ceramics department if you feel that your training as an industrial ceramist is insufficient.

Following your apprenticeship, another choice is to pursue additional training to become a technician in ceramics technology.

Once you get your pottery technician certification, you can launch your own company.

You can also begin studying mechanical or process engineering with an industrial ceramics apprenticeship and three years of work experience.

 
Speak with KCR CONSULTANTS now! Get more information about the Ausbildung course list. 
Create beautiful pottery with heavily intricate details with your ceramist skills!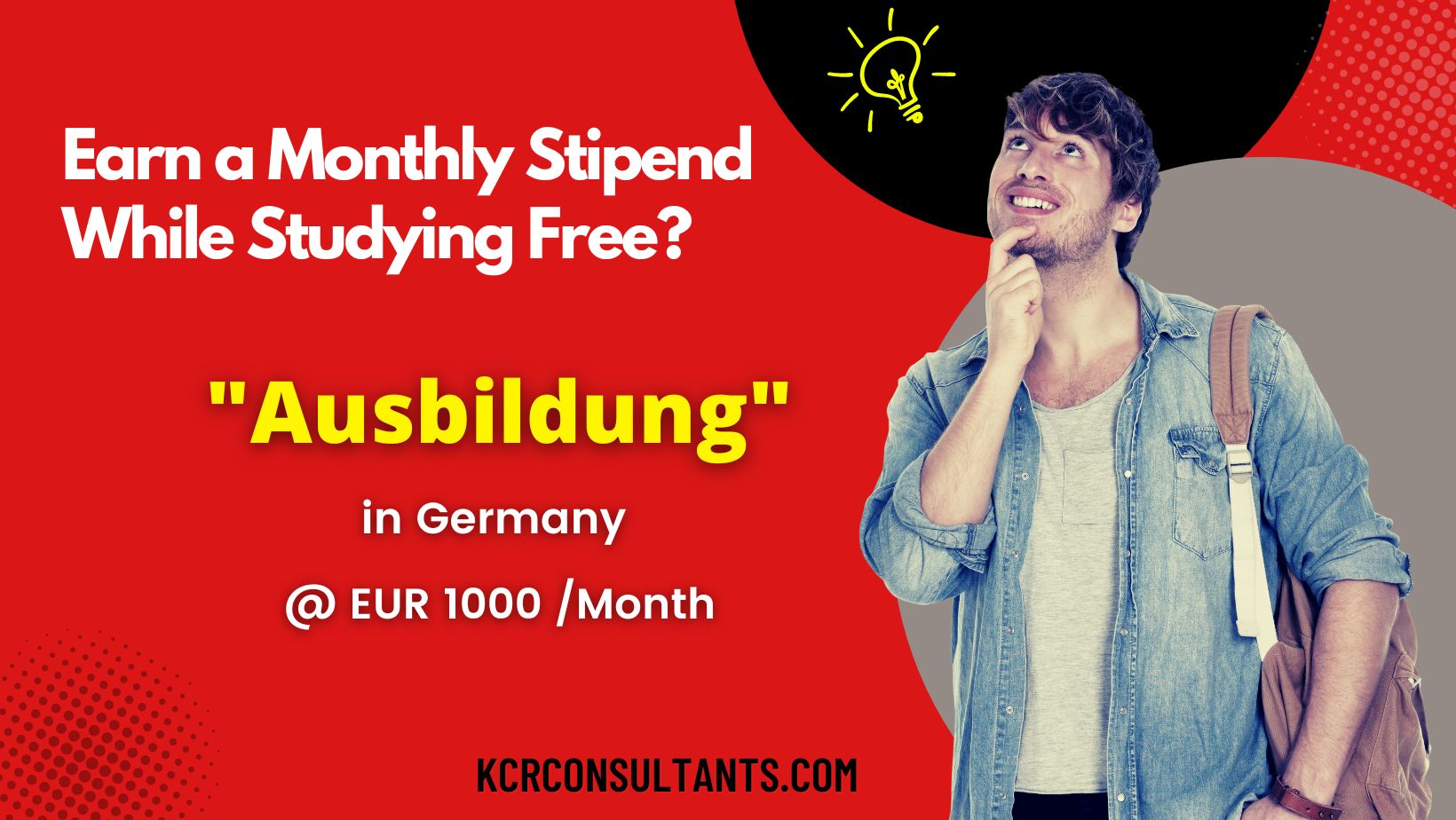 THE TRENDSETTING VOCATIONAL ROUTE TO GERMANY IS UNIQUE IN ITS NATURE AND SPIRIT.