Ausbildung Hotel Specialist in Germany
Do you see yourself working in a hotel in the future?
You should take an apprenticeship program (Ausbildung) as a hotel specialist!
Role of a hotel manager under Ausbildung in Germany
In addition to knowing the menu by heart as a hotel manager, you also assist in the kitchen's preparation of the starter salad, the main meal potatoes, and the dessert ice cream.
You follow the current hygienic standards.
Visitors receive guidance on food selection and suggestions for the day's cuisine and the ideal red wine to pair with it.
You also bring the bill, serve the food, and take payment.
They will also take care of the visitors at the hotel's beer garden or terrace.
You should look after every visitor and check if outside amenities are constantly clean.
A hotel manager's daily tasks include cleaning, sometimes known as housekeeping, dusting, making beds, and filling bathrooms with supplies.
You ensure the rooms are tidy before new guests check-in.
You process the check-in, provide information on breakfast hours, and describe how to go to the room.
Requirements for a hotel manager under Ausbildung in Germany
You have to do several chores at the reception at once.

You set priorities as a hotel manager.

You carry out work orders and assist your co-workers.

You take care of the visitors.

You respond to inquiries, offer advice, or share information about the hotel's past.

You are considerate and courteous at all times. 
Hotel manager training under Ausbildung in Germany
Aspiring hotel industry professionals complete a three-year dual Ausbildung training programme.
The theoretical portions are completed in the vocational school (Ausbildung), while the practical parts are conducted in the training organisation.
While you frequently attend the vocational school two days a week during your first year of study, you only attend classes once a week during your second and third years.
The training company is where you finish the practical portions.
In your first year as an aspiring hotel manager, you pick up tips on how to serve food and beverages, work with operational management, understand how registrations are accepted or rejected, and what you must follow data protection laws.
In the second year of Ausbildung training, you learn to instruct visitors, respond to grievances and handle business conversations.
You broaden your expertise in guest orientation during your last Ausbildung training year.
It now pertains to the lobby and how you produce deals, complete visitor orders, and operate the hotel cash register.
You learn how to create and put into practice concepts while becoming familiar with marketing-related themes.
Career prospects for a hotel manager under Ausbildung in Germany
You'll find work in hotels, restaurants, hostels, or guesthouses.

You can also work in hospitals or restaurants. 
Notify KCR CONSULTANTS now! They will tell you everything about the Ausbildung programme in Germany. 
Become the chief manager of an enormous resort or hotel and provide your guests with the best hospitality in the world!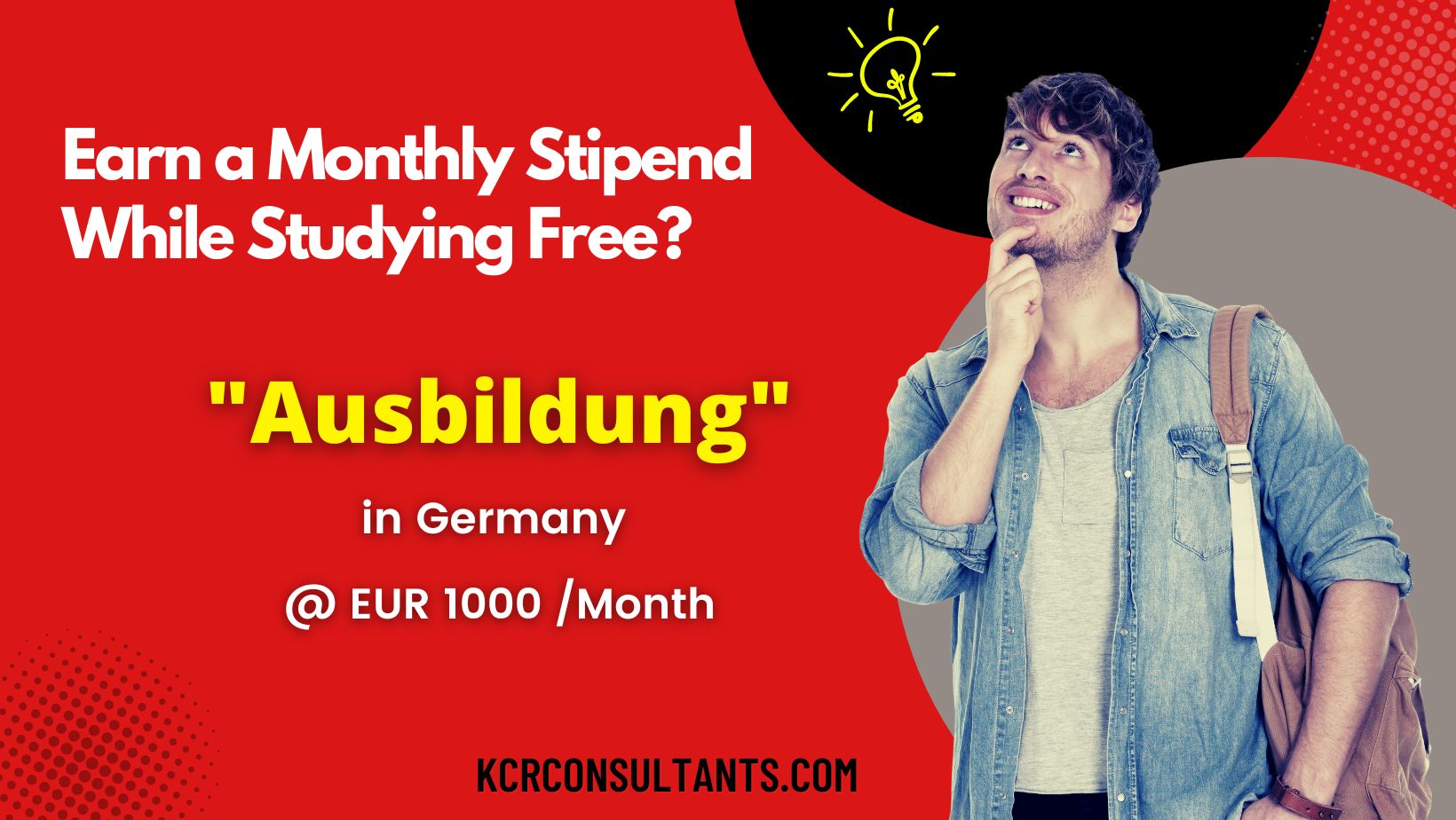 THE TRENDSETTING VOCATIONAL ROUTE TO GERMANY IS UNIQUE IN ITS NATURE AND SPIRIT.