Ausbildung Dental Technician in Germany
If you love working with advanced tools, you should think about the apprenticeship program (Ausbildung) as a dental technician! 
Role of a dental technician under Ausbildung in Germany
You create a set of fake teeth or an implant for a single tooth.
You record each patient's unique impressions as part of the procedure.
You make the goods using articulators, which can replicate chewing motions in a plaster model.
Your routine includes maintaining and repairing dental equipment.
You determine if an inlay is adequate, or if someone must utilise a bridge immediately.
Doctors and technologists consult one another and discuss their alternatives in complex instances.
The patients request products from their dentist and have the chosen dental technician create them. 
Requirements for a dental technician under Ausbildung in Germany
Accuracy is crucial.

Technical tools are crucial in dental technology.

The safe mastery of the machinery is a prerequisite.

It is necessary to prioritise the orders appropriately.

 
Dental technician training under Ausbildung in Germany
The duration of the dual Ausbildung training is three and a half years.
You attend the vocational school (Ausbildung) in blocks over many weeks or once a week on two set days.
The students learn general instruction and technical language in dental technology.
You learn plasterwork and dental impression models using a vacuum mixer and a vibrator.
You learn to operate tools and equipment.
You use a sandblaster to eliminate tartar from braces.
You become proficient in all necessary computer applications. 
Career prospects for a dental technician under Ausbildung in Germany
A dental laboratory employs you.

You can work directly in a dental clinic or join a larger dental practice.

Your workplaces include a little shop, big production hall, laboratory and office.
Contact KCR CONSULTANTS now! Experts will lay out the apprenticeship program in Germany. 
Why not create an advanced dental instrument in the future?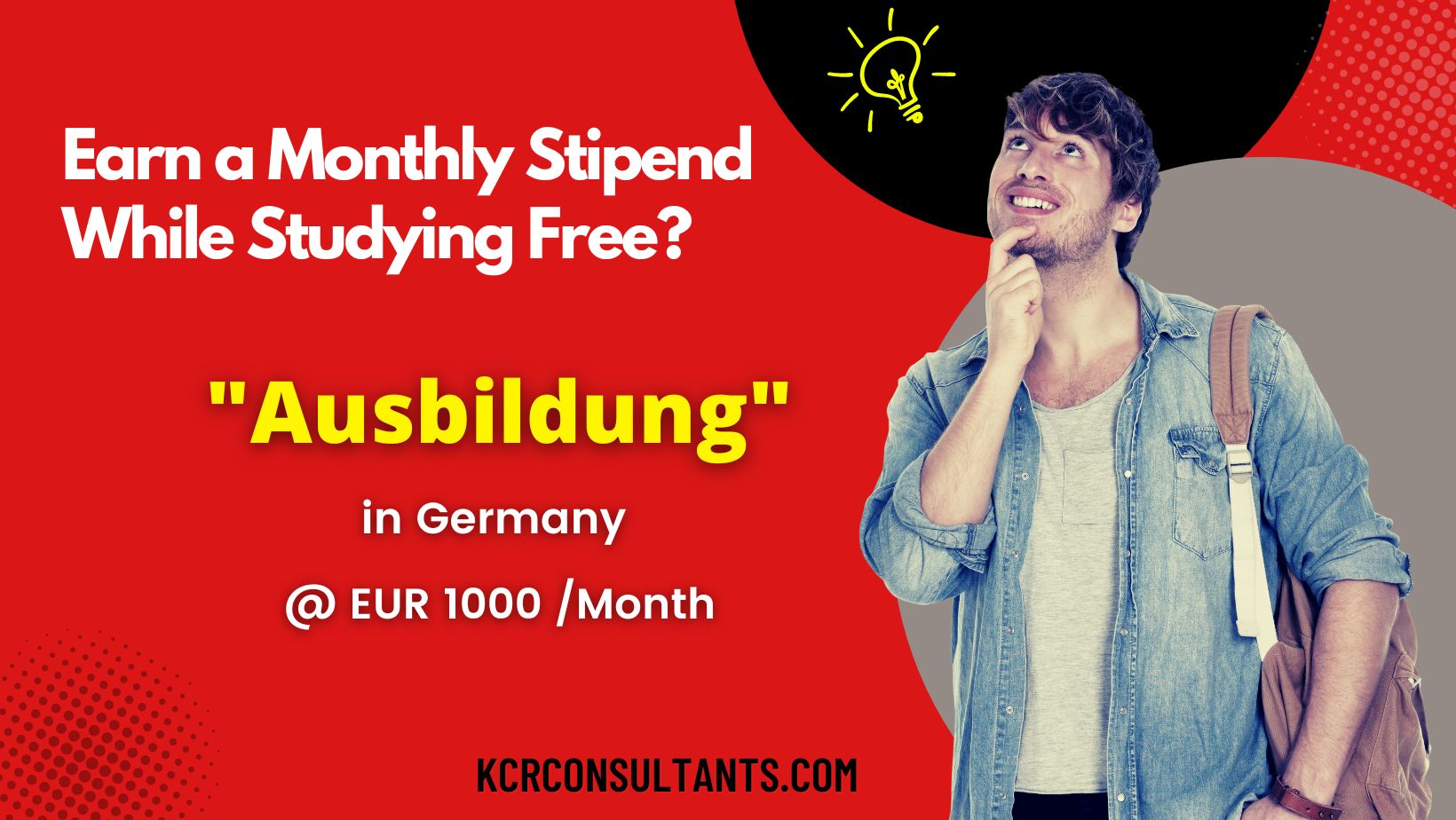 THE TRENDSETTING VOCATIONAL ROUTE TO GERMANY IS UNIQUE IN ITS NATURE AND SPIRIT.