Why should you study in a medical school in Latvia?
The Medicine program at the Riga Stradins University has been designed to help students develop the essential skills needed to become highly qualified doctors who, following graduation, can be engaging in a range of jobs.
This program is distinguished by cooperation among students and active participation in group activities. Students work on a range of patient-centred issues, revealing the fundamental aspects that impact the human body's health and illness. Clinical knowledge and medical knowledge are gained by allowing students to interact with patients from the third year onwards.
The Department of Medicine offers professional education and an opportunity to learn about medicine under the supervision of faculty members from Latvian hospitals and universities and those from overseas. As a participant in "Medicine," the "Medicine" program, you can acquire the latest knowledge and abilities that are highly competitive in Europe as well as the rest of the world.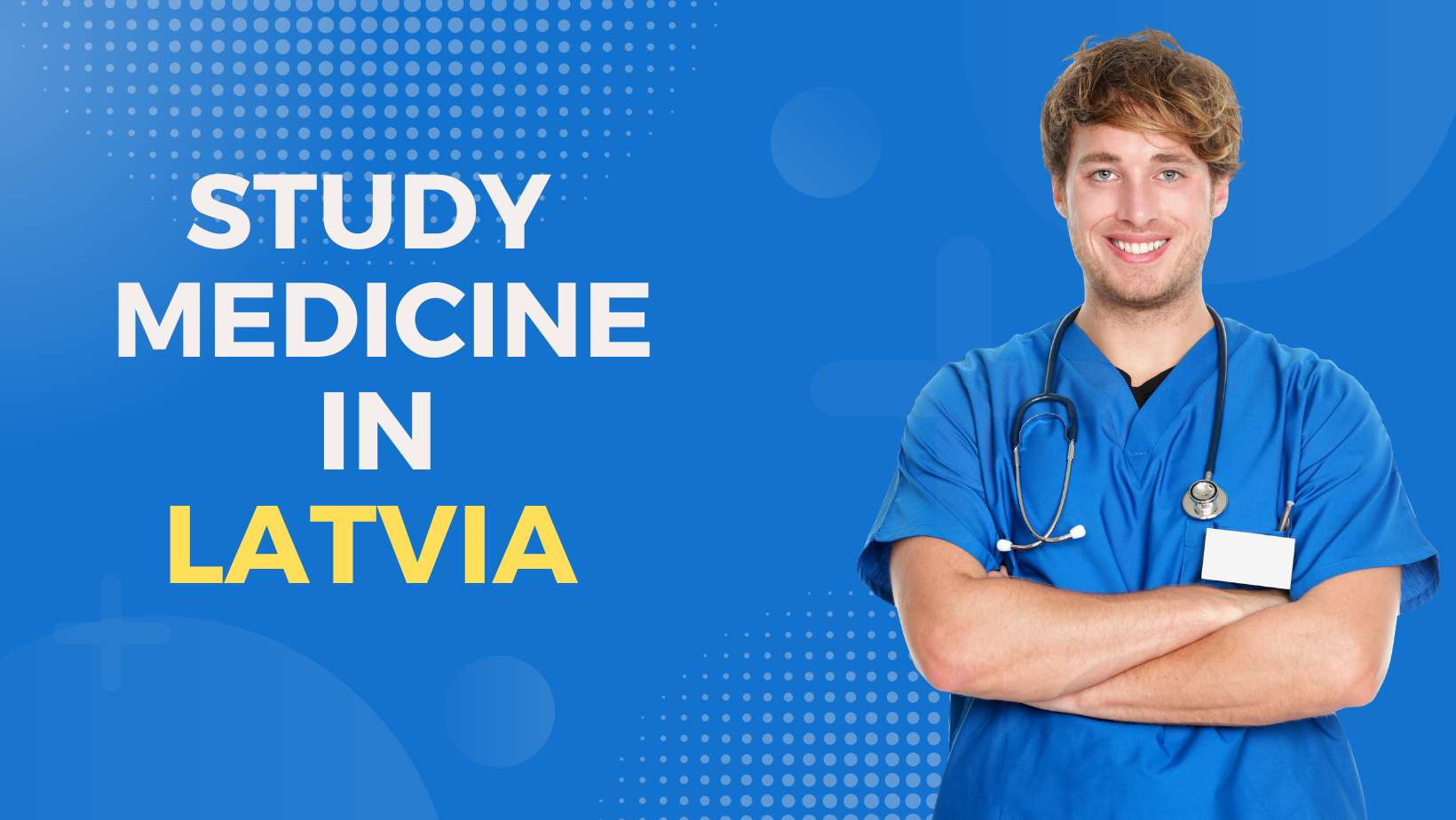 Methods and study environment
Methods of study
Basic, clinical, biological, and social science are taught simultaneously, and communication skills are a crucial aspect of the curriculum.

The dissection of cadavers is done to study the anatomy and physiology of human bodies. This helps bring the study environment closer to the real world as, in contrast, to explore models, every cadaver is unique in its anatomical characteristics.

A significant portion of research time (~30 per cent) is dedicated to the research into the causes of illness and how the GP-supervised family health team functions, and how it encourages participation of patients in healthcare and encourages the use of preventive measures, thereby dramatically reducing the number patients admitted to hospitals.

Technological advancements are encouraged by the consistent application of information technology and the development of computer skills in students.

Professional development and ethics are integral aspects of the curriculum.

Lifelong learning abilities are developed through the systematic use of diverse learning methods.
Study environment
The program of study consists of elective and compulsory courses. Medical examinations are conducted with small-sized groups comprising maximum. 12 people. The research is divided into three parts. 
Career options after completing studies
If you can complete the undergraduate program of six years, you'll be awarded the Doctorate Doctor (MD) diploma and is a primary medical certificate. The MD degree allows you to pursue your academic and professional growth through residency programs in Latvia and other countries to learn how to become a doctor or specialist.
Our graduates have continued their studies and professional pursuits in the UK and other EU/EEA member states and within the US (passing, e.g., the ECFMG examinations), Australia, Sri Lanka, India, Lebanon, Syria, Israel, Jordan, etc. Before they can practice medicine or further their education through residency programs, foreign doctors must meet the specific standards of each country. Therefore, ensure that you verify the needs of the local Medical Council.
The six-year program also provides admission to doctoral degrees.
The diploma can be described as a certificate that proves that you've met all course requirements and is awarded together with a Diploma Supplement that contains information about the contents of your studies and your academic achievements.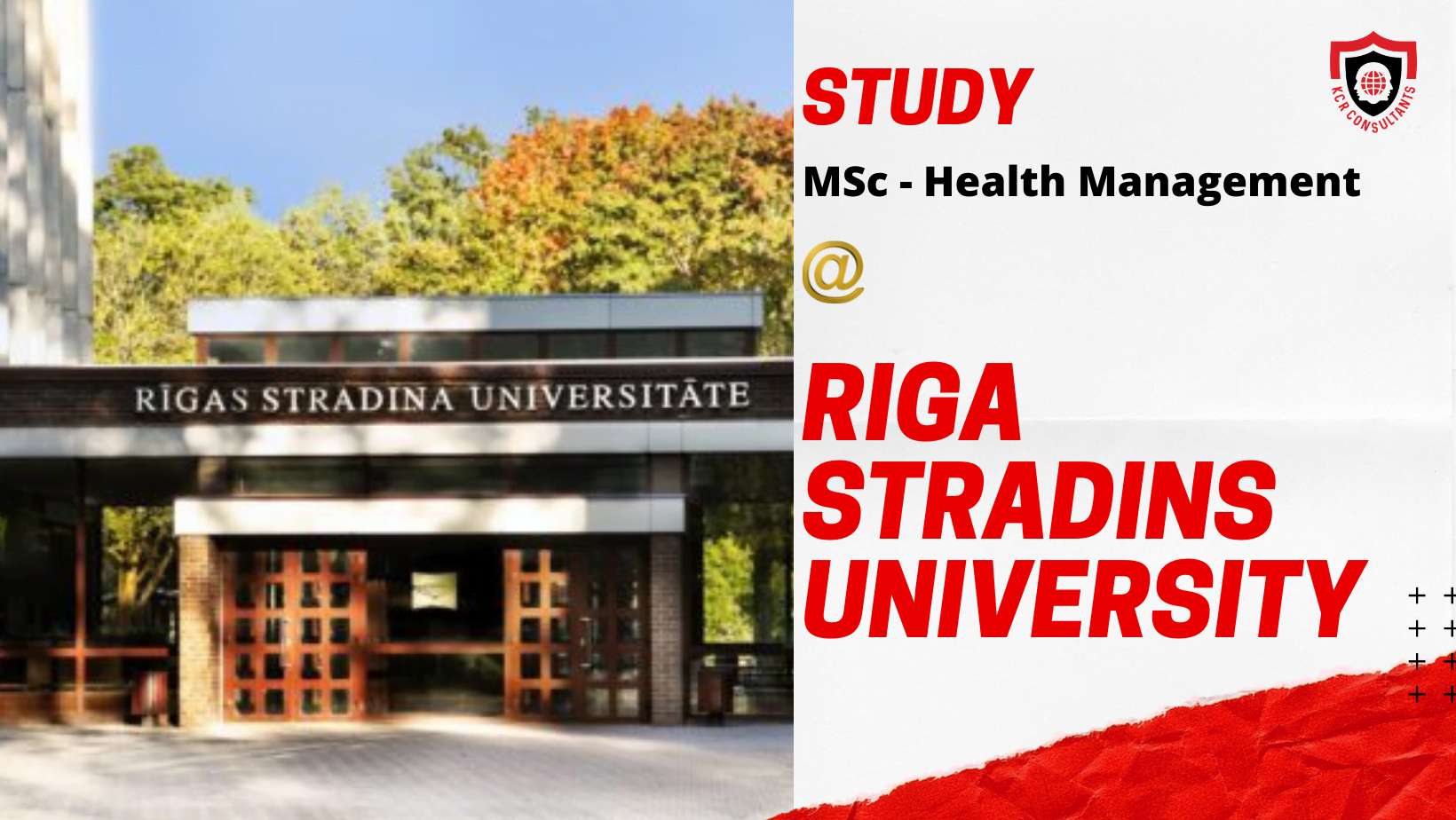 Additional information regarding accreditation
There isn't a centralised EU accreditation of Universities within Europe. The universities, including Riga Stradins University, are recognized in their local area with the Ministry of Education and Science with experts from around the world present. RSU study programs are granted an official certification every six years. Additionally, all RSU programs in regulated professions, such as Dentistry and Dentistry, are developed by EU directives regarding regulated professions.
Additionally, Latvia has been an EU member since 2004. Since 2004, the Council of Europe's Convention on the Recognition of Qualifications concerning Higher Education in the European Region has been active. From 2004, the Convention on the Recognition of Higher Education Qualifications in the European Region has been in force, commonly called the Lisbon Convention, also applies to Latvian universities, including RSU. Alongside other aspects principally, the purpose outlined in the Lisbon Convention is as follows: holders of certificates issued from the one EU member state must have access to a fair examination of these qualifications in the other EU Member State.
In short, it is clear that the Lisbon Convention, and the fact that RSU is an accredited state institution, means that the degrees earned from Riga Stradins University are recognized across every EU and EEA member state.
If you want to explore more about Riga Stradins University and study MBBS in Latvia,
Please visit our blog page.