Education is important and much-needed in this generation.
Parents are always in search of a good place to get their kids educated.
Every parent wants their kid to get the best education, even if it is expensive. 
Before going to the country that provides the best education, let us first know the proper definition of a world-class education.
According to the Collins Dictionary, the definition of "world-class" goes like this; "of or denoting someone with a skill or attribute that puts him or her in the highest class in the world."
The Collins Dictionary defines "education" as "the act or process of acquiring knowledge, esp systematically during childhood and adolescence."
If we combine both, let me put the definition of world-class education this way "the act or process of acquiring a skill or attribute of the highest class in the world, systematically during childhood and adolescence."
Do you have any idea which country offers this type of world-class education? 
Keep reading, and you will know. 
According to the 2021 best countries report, the top 10 countries that offer the best education in the world are: 
The United States of America

The United Kingdom

Germany

Canada

France

Switzerland

Japan

Australia

Sweden

The Netherlands
Some countries might have surprised you!
Here we will shift our focus to Germany, which stands at #3.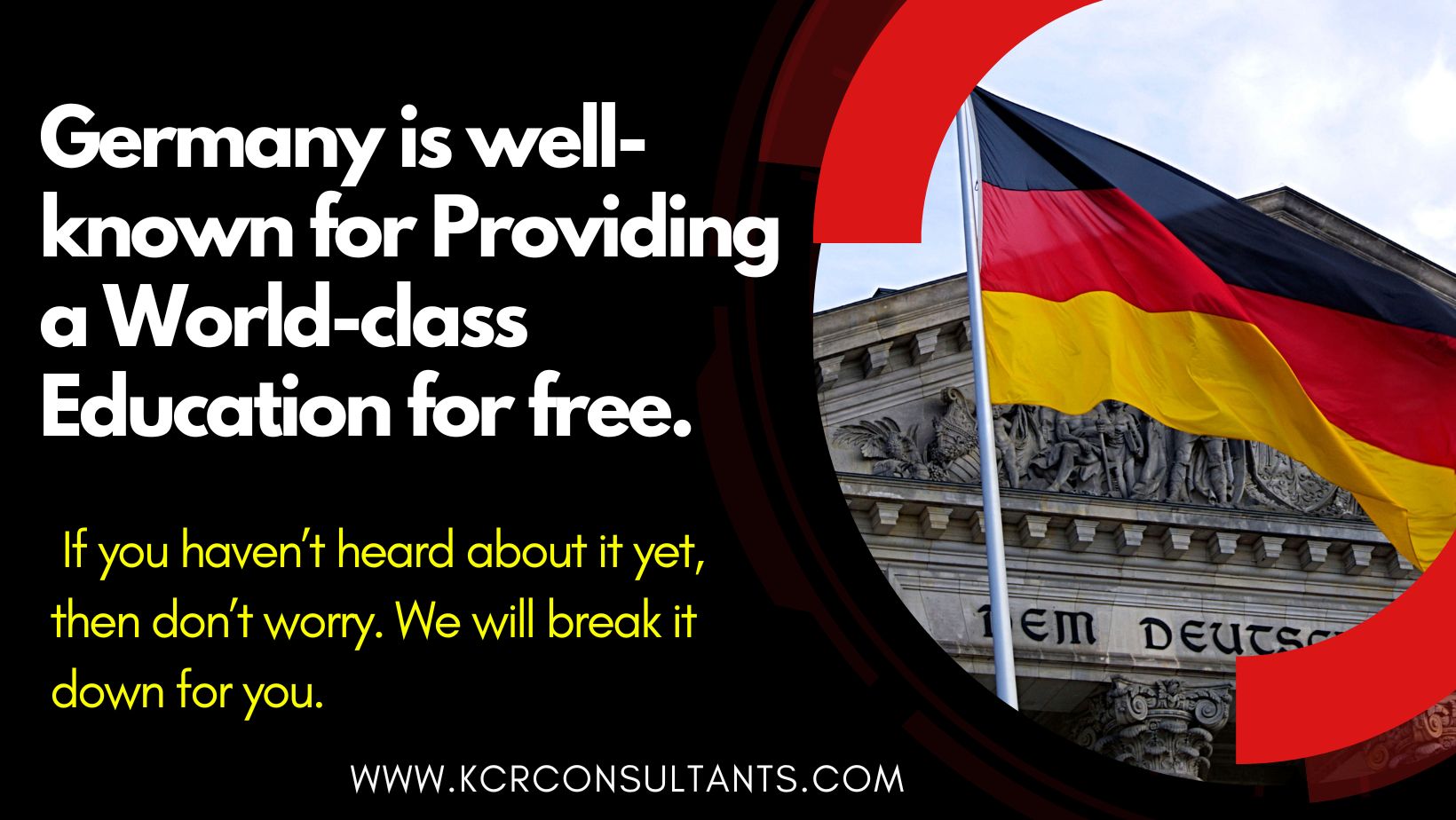 In other words, Germany can offer free, world-class education for anyone anywhere. 
Read How to study in Germany for free to understand more. 
The next question that will come to our mind is, what is so special about Germany's education that it stands in the top 3? 
Germany is a country that never compromises when it comes to higher education.

They always look forward to providing the best education as it is essential.

They don't compromise on the quality of education because it is free to learn.

School education has been compulsory in Germany for school-going kids for nine years.

Yet another fact is that Germany is home to some of the

oldest universities in Europe

. 
Let me briefly list why Germany is the answer to "which country is one of the best to provide world-class education?"
Germany provides free education for all international students.

Germany's universities rank among the world's best universities.

The uncompromising quality of education.

Scholarships and stipends for deserving students.

Exponential future career prospects. 
Read Why choose Germany to study abroad to know in detail about the above-said points. 
Even though the United States took first place, there is a debatable topic that the United States came in the 38th place in Math and 24th place in science.
The past three decades saw a fall in the United States' educational rankings, thereby being unable to meet international education standards owing to inflation. 
Germany has stayed on top for generations because of the intransigence on the educational quality! 
You do seem convinced! Yes, you are! Now you know which country is one of the best to provide world-class education. 
The next step is the "W" questions. 
What, when, where, who and how can I study in Germany? 
That's where we come in. KCR CONSULTANTS!
Our counsellors are eagerly waiting to assist you in every way. You have to sit back and leave it to them-no hustle or bustle. 
Contact KCR CONSULTANTS. Let's take a step forward into the future!