University of South Wales Admission Consultants/Agents in Kerala

The University of South Wales Admission Consultants/Agent in Kerala is the point of contact to talk about the study plans, study cost, and entry requirements, and finally, to seek assistance in applying for a place to study your chosen course at USW.
The University of South Wales, popularly known as USW, is the largest University in South Wales and the second largest in Wales!
USW is also among the ten most prominent universities in the UK and offers undergraduate, postgraduate, and research programs.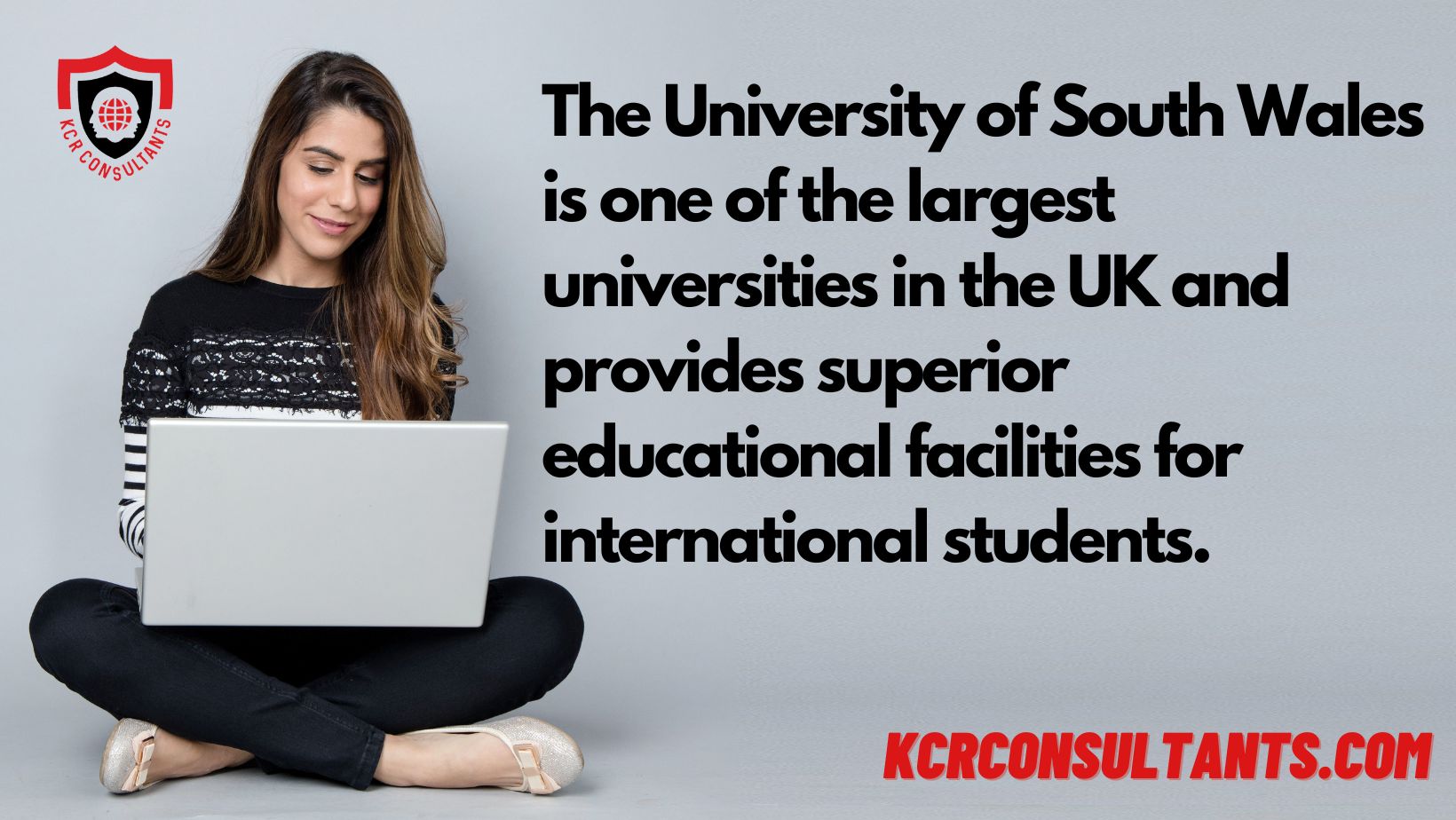 The University of South Wales has over 30,000 students from more than 100 countries.
The University of South Wales is an ambitious and innovative university with a clear vision: to be a leading driver of social and economic regeneration in Wales, the UK, and beyond.
USW has a proud and rich history. The roots go back to 1841, and it has been part of the University sector in Wales since 2013.
The University of South Wales offers students an outstanding education and experience, exceptional value for money and unrivalled opportunities to progress in their chosen careers.
KCR CONSULTANTS' Kerala office serves new student applicants from all over Kerala as the University of South Wales Agent approved agent. 
It would be best if you let us know about you and your plan; one of our expert consultants will take care of the rest. 
You can also visit us at our Trivandrum office, in the heart of Kerala's capital. Please feel free to contact us if you need any more help.
Students from Cochin(Kochi), Kollam, Kannur, Kottayam, Alappuzha, Ernakulam, Idukki, Kasaragod,Kozhikode, Malappuram, Palakkad, Pathanamthitta, Thrissur and, Wayanad can also apply through KCR CONSULTANTS Thiruvananthapuram office.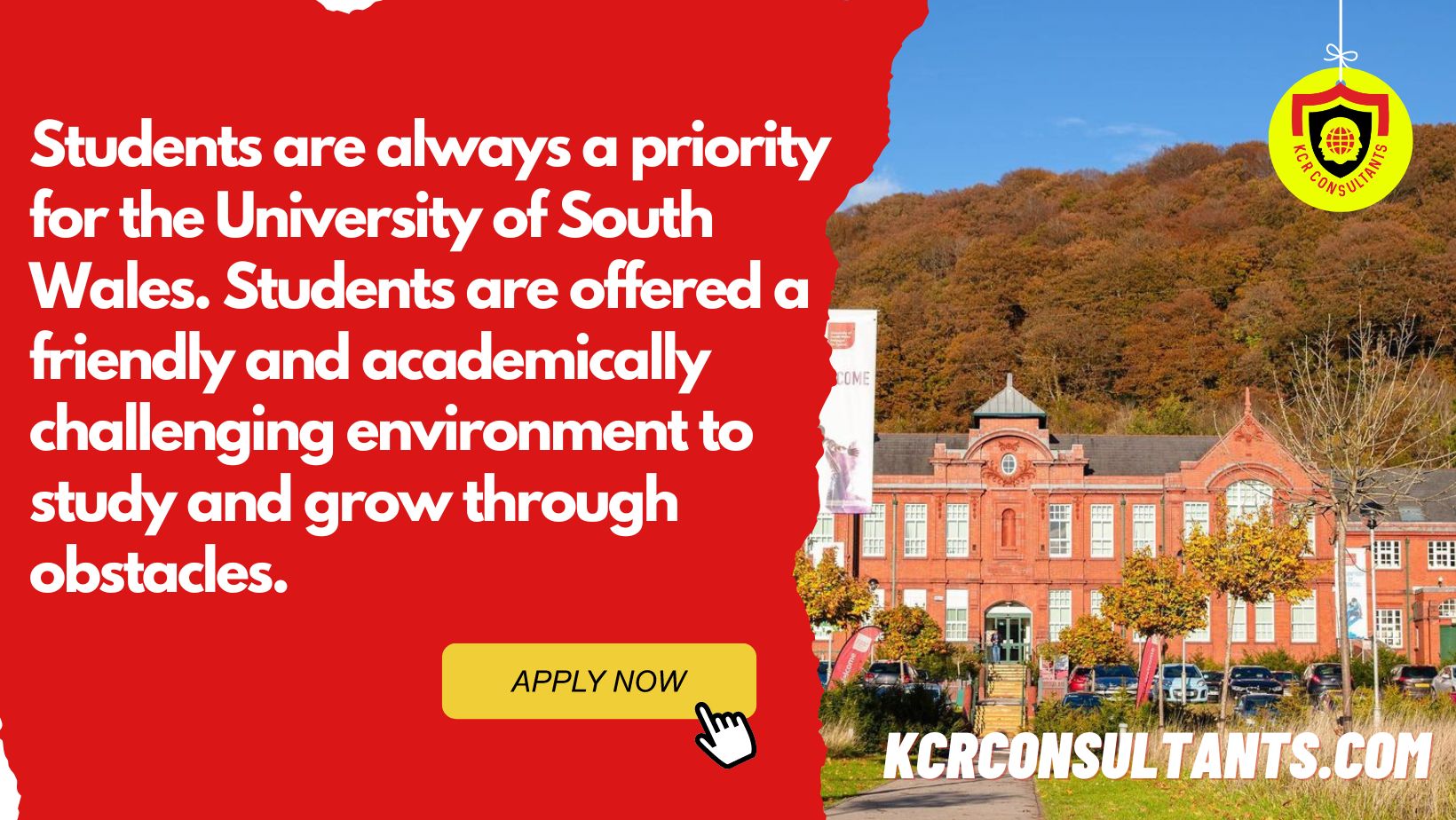 Why Should You Choose the University Of South Wales For Higher Education?