Why should Indian students give serious thought to the Study in Greece concept? 
Greece has been home to Socrates, Plato, Aristotle, Hippocrates and Pythagoras. What else is required to choose Greece as an ideal place to study in Greece for Indian students? 
Greece is where one can experience the contemporary meets the antique while living in this historical nation.
Study in Greece for Indian students is an opportunity to walk in the footsteps of ancient Greek mathematicians and philosophers while living and studying in Greece. 
Study in Greece's concept is supported by the ministry of education, external affairs, Tourism and Immigration of Greece. 
International programmes are taught in English at the Greek public universities, which is a thoughtful idea of the Greek Government to attract international students. That makes study in Greece for Indian students an opportunity long due.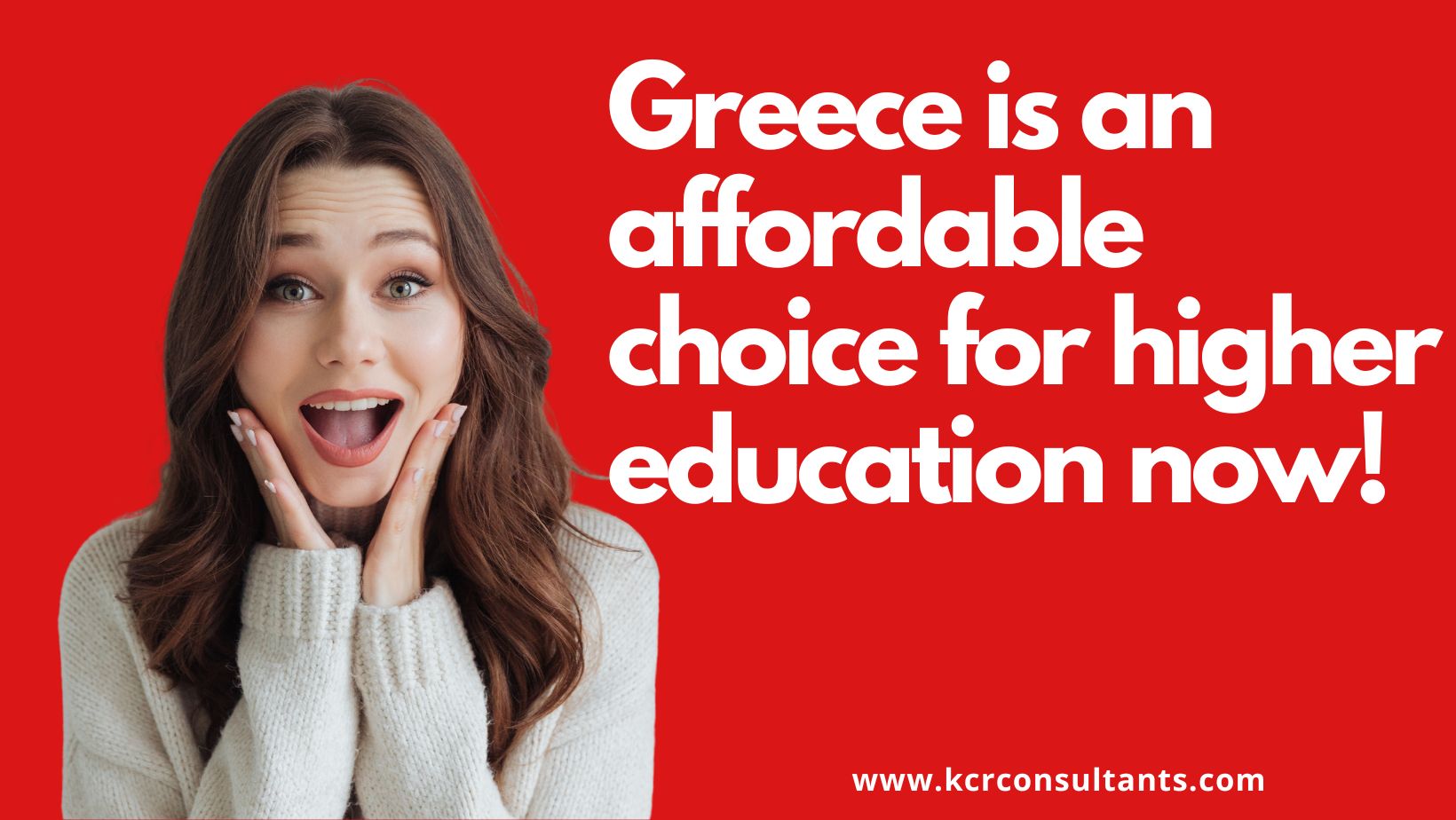 The cosmopolitan cities of Greece are among the most affordable student cities in Europe, making 'Study in Greece' for Indian students more attractive.
Greece's international students will access other European universities and institutions for exchange programmes, traineeships or internships.
Studying in Greece for Indian students will be among the best as most look forward to getting qualified for jobs after their studies and job opportunities. 
Shipping, tourism and many other emerging fields like Information Technology and computer science have better job opportunities in Greece. Modern Greece is also equipped to start a new business by international graduates after studying at a Greek university. 
Greek public universities offer various postgraduate programmes in English, which gives hope to many who look forward to studying in Europe. 
The German public universities offer international programmes on the topics of;
Economics and Management
Environmental Sciences
Humanities and Culture
Law
Medicine and Health
Science and Engineering
Technology and Computer Science
Sports
Tourism studies
The Greek universities participating in the Study in Greece concept and scheme charge 300-6000 EUR per year. Some programmes are free of cost, making study in Greece for Indian students a unique opportunity. 
Indian students looking for the opportunities to study medicine can pursue a medical programme in English;
The medical courses in Greece cost around 12,000/13,000 EUR per year. 
International students proposed to study an international programme under the study in Greece generally apply for a Long-Stay national visa (D) class for studies.
A Residence visa in Germany allows free travel for the visa holders within the Schengen area of the European Union area and staying for a maximum of 90 days on each visit to a member country.
Those holding Greek residence permits will have access to public health services in the country.
After residing for five years continuously in Greece, one is entitled to apply for permanent residence. That makes Greece an attractive country among the EuropeanUnion member countries to study, work and settle in Europe.