The Ultimate Guide To Study In New Zealand For Indian Students

Did you know that 30,000+ international students are studying in New Zealand?
Want to know how many of those are Indian? Around 30%-40% of them.
It proves that New Zealand is one of the most preferred study destinations for Indian students.
But it is not enough to decide if you are moving to a new country to study there. For international students, moving to New Zealand can be an unfamiliar experience. There are just too many things to consider! The application process and eligibility criterion for a non-resident of New Zealand differ. So keeping all that in perspective, today we've compiled a comprehensive article on why to consider New Zealand for your international education!
About New Zealand and its universities

New Zealand is in the south of Australia, and Fiji in the South Pacific Ocean.
It is an island that has some breath-taking views. 
Despite being a smaller economy, it is one of the most developed nations, which makes it a good place for students to educate themselves and start their careers.
New Zealand is the second most peaceful country in the world. We're not saying that it's according to the Global peace index report.
So, any international student is going to feel safe in the country.
New Zealand is a country recognized for its global and interactive curriculum, and future-focused education.
There are about eight state-funded universities and 600 private universities you can choose from to study in New Zealand. These eight universities offering undergraduate and postgraduate courses are:
The University of Auckland
AUT
The University of Waikato
Massey University
Victoria University of Wellington
The University of Canterbury
Lincoln University
The University of Otago
Along with their academics, New Zealand's education system promotes the right combination of culture, nature, and opportunities for its students.
With selecting the faculty for their institutes, New Zealand's universities are very strict with its rules and regulations. The institutes only hire globally acclaimed staff while providing the students with state-of-the-art labs and technology. And this is usually one of the most important deciding factors for students when looking for a country to study abroad.
This is because if a student doesn't get a good infrastructure and an educated staff, what's the point, isn't it?
It would amaze you to know that the country also provides its international students with an open three-year post-study work visa, to give an impressive boost to their future, so they can work over there. When applying for a student visa, they may need to apply for a work visa, based on the courses they are taking.
As an Indian student, you can apply for your PG and UG vocational courses at any of the 23 ITPS (Institutes of technology and polytechnics) in New Zealand.
With all this information, it's easy to determine why New Zealand is one of the top study destinations for Indian students.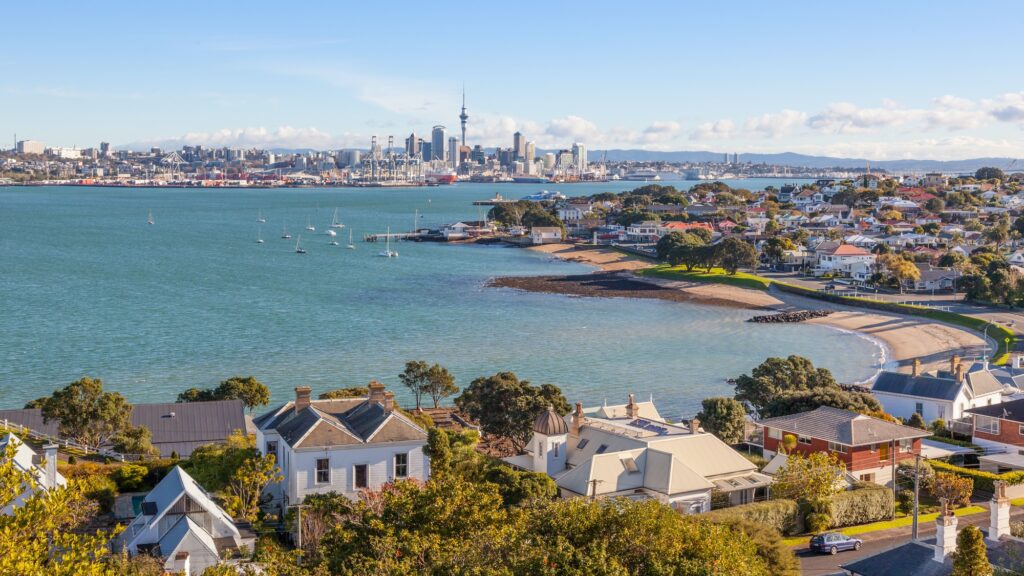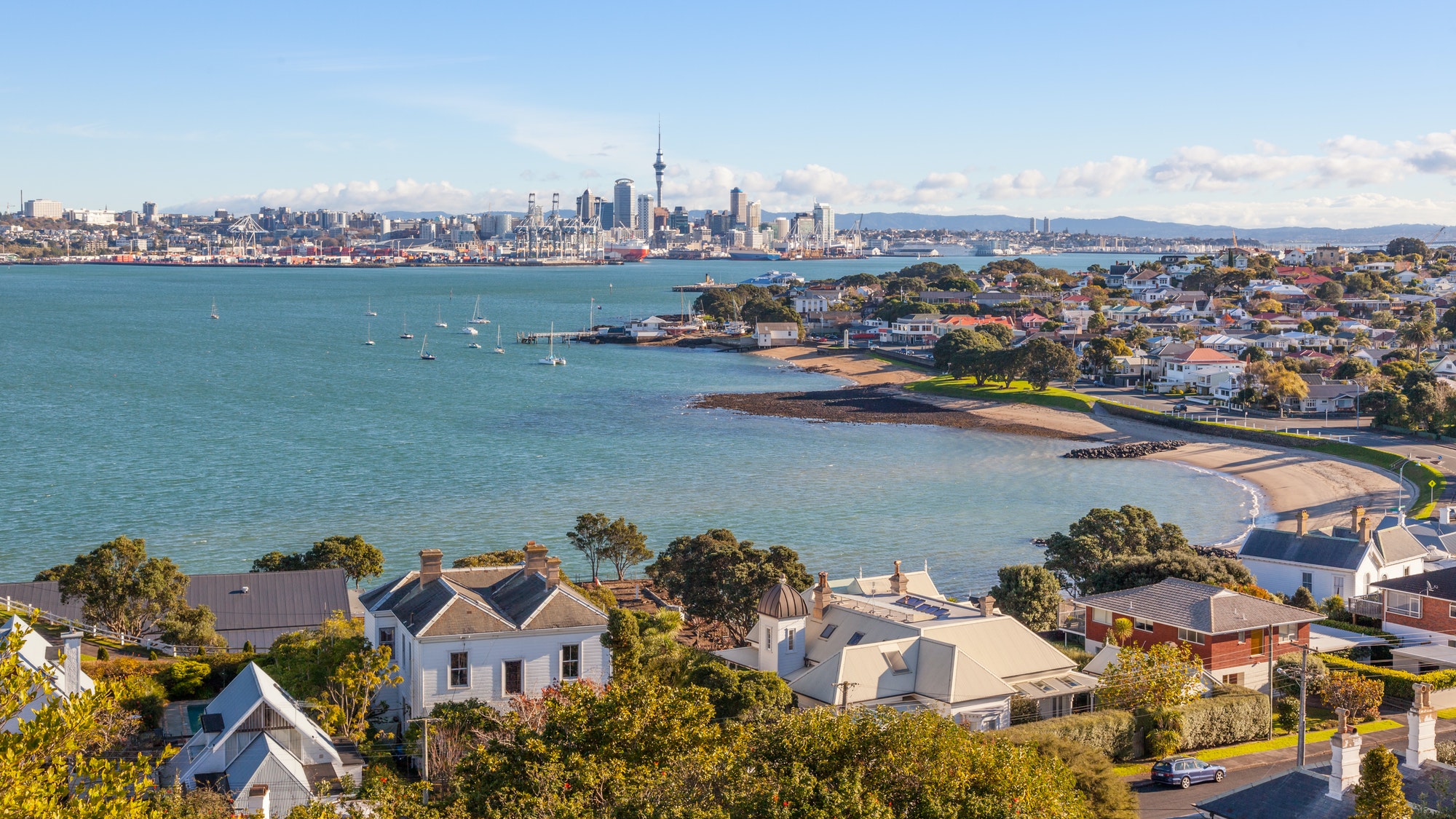 But like any other aspiring student, your mind might be full of doubts and queries related to a lot of other stuff.
So now, let's tackle some of the most commonly asked questions to study in New Zealand for Indian students.
How much will it cost to study in New Zealand for Indian students?

Is it cheap or expensive to study in New Zealand for Indian students?
Well, this depends on your needs and wants. But if we consider just the necessities, it would require you to cover the tuition fees of your university and your living expenditure for your course duration.
Let's discuss these aspects separately:
Tuition Fee

The tuition fee varies from course to course and university to university as per your choice.
However, the average cost of living remains the same for every international student until and unless you want to make it a luxurious stay.
Check out the table below to learn about the average tuition fee for the courses available at universities in New Zealand:
| Degree Program | Average Tuition Fee (Annually) in NZ$ |
| --- | --- |
| Diploma and Short-Term Courses | |
| | |
| | |
| | |
1 NZ$ = INR 49.21 [As dated on 28 August 2020]
The prices can fluctuate anytime, so check this while preparing your final budget to study in New Zealand.
Cost of Living

As a student, you can either stay on-campus or off-campus.
If you stay on-campus, the hostel cost will be different for different universities.
If you stay off-campus, the approximate cost of living for an international student studying in New Zealand ranges between NZ$ 12,000 – NZ$ 15,000 per annum.
This cost is likely to remain the same throughout your courses, so you can arrange your budget accordingly.
The individual costs associated with these necessities every week are:
NZ$23 for utilities
NZ$ 8 for internet
NZ$ 10 for a mobile phone plan
NZ$ 8 for insurance
NZ$ 120 for food
NZ$ 35 for transport
NZ$ 55 for entertainment
Miscellaneous Cost

Besides the costs mentioned above, you must purchase health insurance for yourself before beginning your studies in New Zealand.
This is compulsory as you can't study in any of the universities in New Zealand without these
Depending on the health insurance you choose, this cost can range between NZ$ 200-700 per year. It would be best to make sure that this health insurance duration must be until your course duration.
Another cost you can include in your budget is a doctor's visit that will cost around NZ$ 19 on average.
It will cost you around NZ $ 500 on average for your course per year for books and stationery.
With all this expense information in hand, you can now arrange funds to study in New Zealand accordingly.
Now that the cost is covered, let's answer one more commonly asked question regarding education in England:
Is New Zealand good for Indian students?

Did you know that after China, Indians make the largest number of international students in New Zealand?
In fact, according to the Ministry of External Affairs, New Zealand is the sixth most preferred country by Indian Students.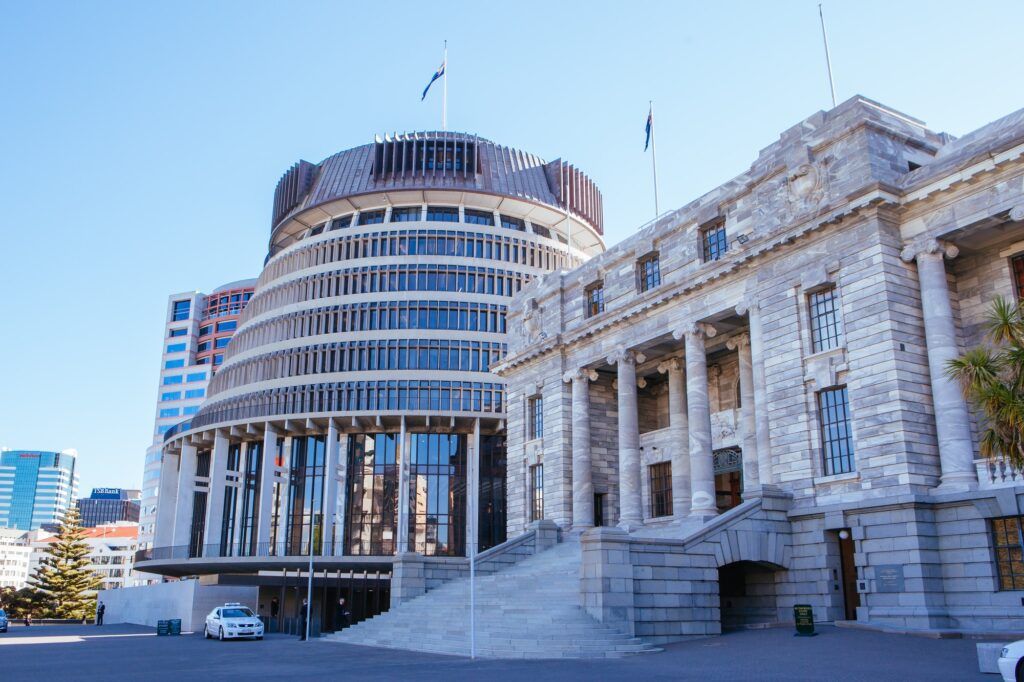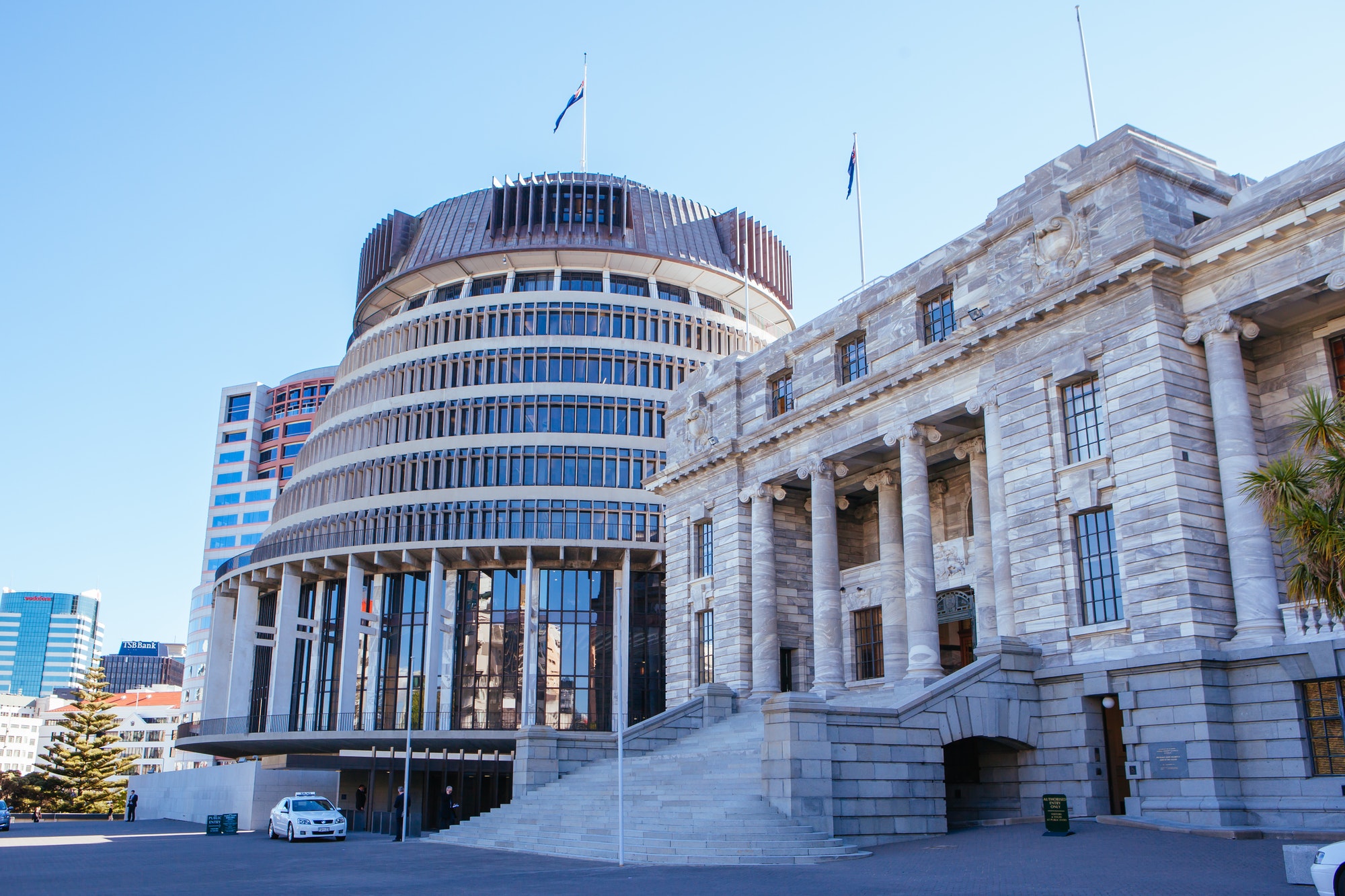 Deciding to study in New Zealand will make you part of a hard-working, corruption-free economy that is one of the strongest in the world.
Also, you need not have any second thoughts regarding your safety in New Zealand because of a safe environment.
Okay! Enough of the talk about studies, it's also essential to take a break from studies. And for that, New Zealand has some of the most picturesque landscapes you can ever find in this world!
Students can travel to many places for adventure to explore and rejuvenate yourself during vacations. Also, since New Zealand has one of the most diverse cultures, just like India, you can experience and learn a lot from these adventure trips and travel.
Okay, so now you know that New Zealand has a lot to offer in terms of education, full-time work, and living life to its fullest. But there is one more question that you may have in mind. Let's discuss that now:
Which is the best country for you as an Indian student to study?
There's no denying that education systems in various developed countries are more structured, practical, and advanced compared to the developing nations.
You need and deserve a world-class education to succeed and build your dream life after completing your education. And to strengthen your decision, check out what researchers found about students who chose to study abroad:
95% that's the number of students who have agreed that pursuing education away from their home has helped them become a mature person
96% of students have admitted that they have increased their self-confidence after studying abroad
Again 95% of students have said that studying abroad has changed their perceptive in how they view the world now
94% of students have admitted that they can interact with people with different cultures easily and learn from them
98% of the students have reported that because of studying abroad they have understood the importance of their own culture
These statistics from the students studying abroad prove how beneficial it can be to study abroad for personal and professional life.
If you are ready to study abroad, the next thing that comes up in mind usually is about the country to study in. Here are some aspects you need to keep in mind about the country you chose to study in:
Culture
High-quality education
Global networking / Exposure
Career prospects
Opportunity to explore
And when you talk about New Zealand, they stand out in every aspect listed above.
You won't find such a safe environment to study anywhere in the world except New Zealand. It is one of the peaceful countries you can study in, work in, and live in.
And to help you do that, we at KCR consultants take care of everything for you! From applying for your visa, getting you admitted to the university, and arranging all the other nitty-gritty details so you can focus on what your end goal is, and that is to study and build your dream life.
You need a valid IELTS (The International English Language Testing System) score of 5.5 or more and a PTE (Pearson Tests of English) ranging between 43 to 50 to be eligible for your higher education in New Zealand.
You can also apply if you have crossed the TOEFL (Test of English as a Foreign Language) minimum marks requirement.
Apart from that, New Zealand is really a cost-friendly study destination for Indian Students when you compare it to other English-speaking countries.
But if you don't want to spend any money on studying in New Zealand, you can also avail of some generous scholarships that the New Zealand government provides to talented students like you!
Let's discuss that:
How can I study in New Zealand for free?

New Zealand offers 100% scholarships for deserving students and covers your living expenditures only for certain research programs.
Apart from that, there are many other scholarships and fellowships that you can apply for, being an international student, to waive some of your expenditures for studying in New Zealand.
Check out the list below:
New Zealand International Doctoral Research Scholarships (NZIDRS)
Being an Indian student, if you wish to pursue a Ph.D. in New Zealand, this scholarship is for you. Its benefits include:
Your tuition fee expense, your cost-of-living expense up to NZ$ 25,000, and your other expenses
Your health insurance up to NZ$600 per year until the duration of your course
New Zealand Commonwealth Scholarships

If you apply to a master's degree or Ph.D., you can try for the Commonwealth Scholarship and Fellowship Plan (CSFP). It offers:
Full tuition fees
An allowance of NZ$ 491 per week for living expenses
For covering, setup cost an establishment allowance of NZ$ 3,000
Medical and travel insurance and research cost for postgraduate students
New Zealand Excellence Awards (NZEA)
New Zealand universities and Education New Zealand (ENZ) authorities fund this scholarship
The scholarships available in UG is three, and in PG programs are 28
The value of this scholarship is NZ$ 10,000 each for UG degrees and NZ$ 5,000 each for PG degrees
NZ-GRADS New Zealand Global Research Alliance Doctoral Scholarship
If you aspire to complete your Ph.D. in agriculture, emission science.
This scholarship is for you. As it offers:
Tuition fee up to NZ$ 10,000 annually
Your living expenses up to NZ$ 28,000 annually
Your health insurance coverage up to NZ$ 700 annually
Your visa cost up to NZ$1,000
Your airfares up to NZ$6,000 but only where you are returning to New Zealand
NZ $1,500 funded research
Reach out to your KCR expert consultant for further details
SEG Scholarship

It encourages the study of geophysics and related geosciences for undergraduate students. It offers:
Value of the scholarships
Scholarship A: NZ$ 7,000 annually
Scholarship B: NZ$ 5,000 annually
SEG Scholarship C: NZ$ 3,000 annually
The length of the award is one year
For the academic year 2021-22, they will invite the applications from November 1, 2020
So What Did You Decide?

In New Zealand, the opportunities are immense! There are a lot of popular courses in computer science, management, engineering Indian students opt for. Apart from the eight public universities, even private colleges are good.
Hopefully now with the information regarding the scholarships, safety and costs of living, studying, travel, etc., you can ascertain why study in New Zealand is a good career choice.
If you still have anything to enquire about studying in New Zealand, comment below or get in touch with our KCR Consultants experts by filling out a form on the contact page.
Subscribe for our monthly newsletter to stay updated
Study in Germany
The country of first choice for migration immediately after COVID-19 is, undoubtedly Germany, based on its current popularity and stable economy.
Open from 8am - 8pm Monday - Friday
Fill out the form below to receive expert advice and guidance.