What Does It Take To Study In France Being An International Student? 

Are you planning to pursue your higher education in France?
Are you questioning whether studying in France for your master's or bachelor's degree is a good country option?
These questions are very normal for international students to ponder upon when determining their higher education. There's a lot of research involved in selecting a university. And more so, it will be one of the biggest choices you'll make for your career, so you ought to be selective and aware of all perspectives.
So, you need to be entirely clear about the details first to make a move to study in France.
Let's decode all the questions you have in your mind when you choose France to study your desired course.
France is Europe's pride, but what about its education?
France is the second most attractive destination in Europe for international students.
Do you know? About 10% of enrollments at French universities are international students! What's an amazing fact is that currently, there are 250,000 international students in France studying various courses.
Students from across the globe want to experience an exceptional quality of education that French universities provide and also to live an enjoyable French way of life.
Another reason for this popularity is that French universities charge remarkably low tuition fees!
France's higher education system will equip you with a fantastic quality of education. The high-class teaching and the education resources reflect it' superior standard. And, in France, you will find plenty of research opportunities, be it in any domain, subject, arena.
You don't want to miss an opportunity to study in Europe's most favorite study destination, do you? Obviously, for international students, it will have its sets of challenges, but what's life without some challenges? Aren't you excited already imagining yourself in the iconic institution you've probably dreamed of? Well then, dream on a little longer to turn it into reality because your dream of studying in France will come true when you have the right information.
We at KCR Consultants believe to succeed you should have the right information, and education is the way to that. So as a foreign student, let's address commonly asked questions to study in France.
How much does it cost to study in France?


No doubt education in France is not that expensive, but it also depends on one's personal lifestyle.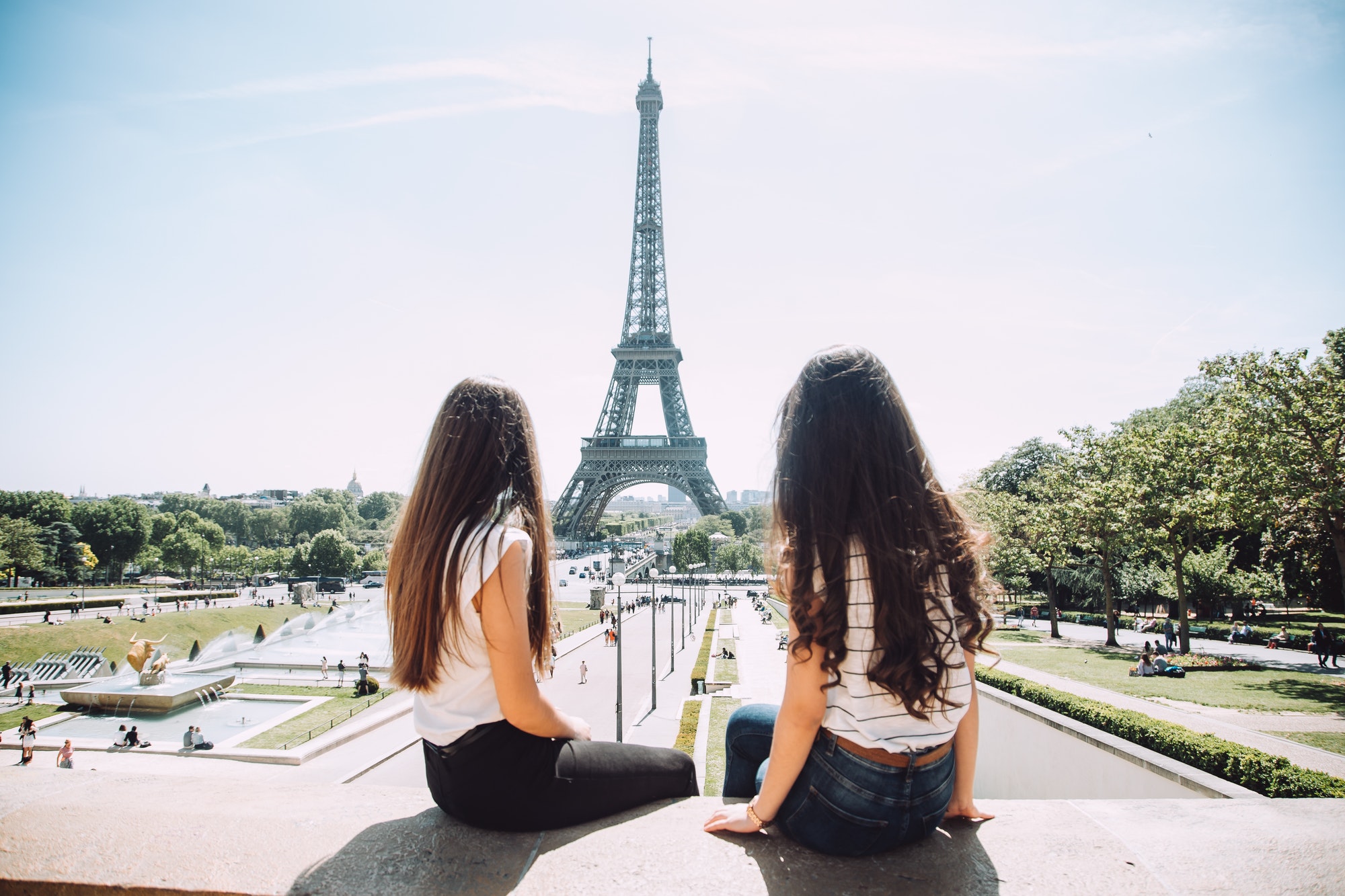 On average, we divide the cost to study in France into these primary subcategories:
Tuition costs of the University/ Institution of choice
University costs (which includes social security contribution, semester charges, and other sundry charges)
Cost of living
Health insurance
Rentals & Accommodation
Food & Beverage
Entertainment costs
Transport
Basic utilities, etc.

Tuition Fees

Just like in any country, in Europe, as an international student, you can choose from two categories of universities: Public or private.
The French government set the tuition fees at public universities and is the same across the country.
But it may differ with private universities, as they have their own rule and regulations.
With public universities, citizens and permanent residents of EEA (European Economic Area) countries and Switzerland can pursue their higher education by paying almost negligible tuition fees (except for a small charge of around a few euros per year). 
Whereas students from outside of the EU have to pay a higher amount compared to students from European countries.
The tuition fees structure for international students is:
2,770 euros/ year for a Bachelor's degree
3,770 euro/ year for a Master's Degree
380 euros/ year for Ph.D./ Doctorate degree
Note: The values above refer only to public universities; the cost of tuition at private universities can be higher. 
University Costs

These are the costs that students usually ignore while planning to study abroad.
However, one must consider them, since you will have to pay in euros.
These costs can include your:
Registration fees
Semester fees
Social Security Payments
Administrative charges
Insurance
Transport
Putting a number to these expenses, it can vary from about 400 euros to about 700 euros for a semester. 
Also, this number does not include accommodation expenses.
Cost of Living

Moving to the most crucial element of your costs when planning your study in France is, well, of course, the cost of living in France. 
| Particulars | Average Monthly Cost in EUR | Average Monthly Cost in INR |
| --- | --- | --- |
| Rental for 1 bedroom apartment | | |
| Basic Utilities (Electricity, Water, etc.) | | |
| | | |
| Telephone, Internet, etc. | | |
| | | |
| | | |
| Monthly Average Spend (in EUR) | | |
Again, this is a generic look and would change from city to city.  Like, suppose if you live in Paris's city center, your accommodation will definitely be more expensive.
So, before you start your applications, have a look at the universities in France, determine all the costs involved.
Now let's understand:
What are the requirements to study in France?

You need to fulfill certain requirements to study at the top-notch universities in France at a very affordable rate.
These requirements can differ for undergraduate and postgraduate aspirants.
For UG Courses in French Universities:
Remember that it is essential to meet all the eligibility requirements for all the undergraduate courses before applying for any courses in the French universities.
You must have a high school diploma if you want to apply for an undergraduate course in France
They require it to have the French degree
You need to pass the university admission examination from your home country for undergraduate admissions in France.
If you are interested in technical institutes, then you should be ready to appear in the personal interview round
You also need to submit your IELTS and TOEFL scores
For PG Courses:

France has an excellent reputation for its diverse postgraduate study programs. 
You need to satisfy the eligibility requirement for PG courses if you have a desire to apply for a postgraduate course in France. 
Also, the PG courses in French fall into three categories which are Doctorates, and Ph.D., Research Masters, and Taught masters.
The prime requirement for you to apply in the master's program is that you must have a Bachelor's degree
If you are applying for the doctoral program, you need to have a master's degree
French universities will often require the scores of tests like the SAT, GRE, GMAT, etc.
It may be possible that some universities will provide admission based on the interview also
Keeping all these criteria in mind, you now can apply to the most popular French universities depending upon your previous education.
Fulfilling all these requirements will take you one step close to study in one of the best universities in Europe, among the grandeur heritage.
BUT.
Is France good for study?

Of course, YES.
Let's see why?
Unlike the rest of the European countries, the French higher education system is one of the best in the world. It is also one of the most accessible ones, too. 
French universities rank among the top universities in the world, every year.
France has 71 public universities and they are all funded by the national government, offering a world-class education at a very affordable price to all international students.
Let's dive deeper into this topic.
France is a world leader in business and finance
If you want to study business-related subjects, France is the ideal study destination for you. 
The country is a hub for international business and management education and has lots of business schools in the worldwide rankings.
Highly Affordable World-Class Universities

France offers a diverse range of institutions at which you can study. And many of them rank high with the best universities in Europe and around the world.
France has 64 listed universities and 321 study programs to offer to its students.
Another statistic that proves France's being one of the world's leading nations for higher education is that France houses many Nobel prize winners.
A degree from a university in France will open many doors for you around the globe.
That's the reputation France has in the eyes of the world!
You can get yourself enrolled in these top-notch universities at very affordable rates.
Great Job Opportunities

After you are done with your graduation, career opportunities will be immense for you in France.
Also, according to a recent study, it was found that Europe is one of the better places in the world for equal opportunities for women with studying, living, and working. France takes the third spot.
So you will secure your future after pursuing your higher education from France.
You'll stand out to prospective employers.

French is the second-most widely spoken language in Europe and one of the most spoken languages in the world of business. 
Over these years, you'll get a good grip over this language and you will have something impressive to add to your CV.
You'll also shape yourself as a human in every aspect while staying abroad far away from home, experiencing new things, and doing everything on your own.
Diversified Culture Of France

France is the most visited country in the world for a reason! 
From its sky-touching skylines and beautiful landscapes to its buttery croissants, France is an amazing place to travel around. 
You'll have endless opportunities to explore while studying in France.
France's culture will amaze you and you'll experience an adventure of a lifetime in France.
Easier Visas and healthcare Services

In European countries, the healthcare system is very well systematized. People across the globe are aware of the expansive French healthcare system. France provides the "best overall health care" in the world.
Being a Non-EU student planning to study in France, you must enroll in the French healthcare system to avail of all the health benefits for yourself.
The EU and EEA students just need their EHIC cards.
Can you study in English in France?

Your options might be limited if you are unaware of the French language. But that doesn't mean you can't study in France in English.
You most definitely can!
Also, you won't be allowed by any French university to complete your degree course in English but they may offer you individual courses in English on subjects like business and economics for sure.
Except in Sciences Po. Sciences Po is the only French university where you can take enough courses in English to validate the year.
It offers different undergraduate courses that have an entrance exam for admission.
Science Po is unique for three reasons:
It's a prestigious French university accessible only by entrance exam, that's open to undergraduates
All of its third-year students are required to go abroad, meaning that hundreds of students from all over the world go to Sciences Po in an exchange program
They require Sciences Po students to have excellent English, meaning that the school offers lots of courses for their own students and for visiting students in English
This is a highly demanded university among international students, so you need to buckle up your admission process as soon as they are open.
Bonjour to new beginnings

So without adieu, say Bonjour (which is a French word for hello) to your dream of higher education. You can also fund your studies with various scholarships available, but that we'll discuss in the next post.
For now, whatever your decision is, either learning the French language or exploring more options to study in France, you need some guidance in this overall process. You need someone to cover up all the headaches caused during the counseling and the admission procedure.
We at KCR CONSULTANTS got you covered with everything for studying in France.
So get in touch with our experts to fulfill your dream of studying in one of the most chosen study destinations in the world.
If you still have any doubts left, please communicate with us anytime!
Subscribe for our monthly newsletter to stay updated
Free Education in Germany
Studying in Germany is a dream for many aspiring Indian students, just like you. But
Open from 8am - 8pm Monday - Friday
Fill out the form below to receive expert advice and guidance.