Study Abroad Consultants in Kerala 
Keralites started migrating for jobs for a long time, and the state is known for its educated and skilled workers worldwide. Keralites migrate and work everywhere, nationally and internationally!
But things have changed now, and the state is known for hundreds of students emigrating to various foreign countries for higher education. But then, Like for jobs, the parents of high school leavers and those who graduated with a bachelor's degree had to depend on the study abroad companies out of the state for getting admissions for higher education abroad.
Now, study abroad consultants in Kerala are better prepared to serve these applicants from the state who look for assistance and guidance to process with the foreign universities and colleges.
But how to identify an experienced study abroad consultant who can provide the required and desired counselling and other consultancy services?
How To Find And Contact The Best Overseas Education Consultant In Kerala?
The best way to find an experienced education consultant is through a better search and visiting their websites. Make sure that your chosen study abroad consultant in Kerala is not an agent who tries to sell the courses of the college or university he represents.
A consultant is different from an agent. A consultant should work for his customer, student applicant and not act as a selling agent. A better study abroad consultant prioritises the importance of understanding his customer's academic, professional, financial background, and plans. The truth is that the majority of the Indian students, especially from Kerala, look for a better return on their investment and the precious time they spend on their overseas studies.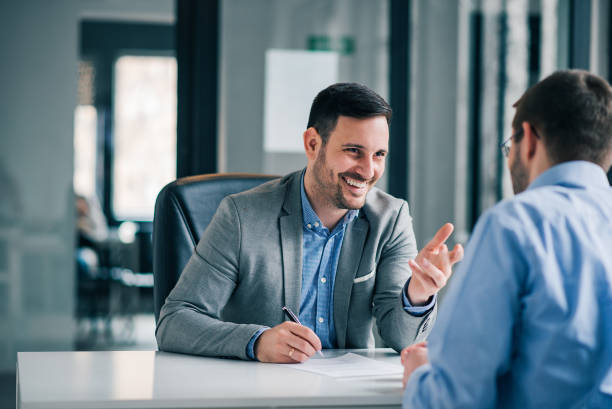 Top 10 factors to consider when choosing a good Overseas Education Consultancy. 
It is better to consider the below-mentioned factors while choosing a study abroad consultant in Kerala.
A study abroad consultant whose expertise in student counselling is well established. 

Your counsellor was not desperately trying to sell while you were interacting the first time.

Instead they were trying to understand your current and previous academic and professional background, your interested field of study, country, the proposed budget, and the plan after your studies. 

During the first interaction, you could recognise the counsellor's knowledge and expertise in the subject and your proposed country of studies. 

The consultant or counsellor was not in a hurry but was ready to discuss your query more.

You found that the counsellor was friendly, empathetic and responsive in your first couple of communications.

The counsellor was a good listener and a good communicator. 

You found that the counsellor was accessible.

The consultants can help prepare you for the language tests required, whether it's IELTS in English or German language level tests. E.g.,

IELTS Coaching in Trivandrum

or

German Language Course in Trivandrum

 

The consultants can provide all the required services; 
(a). counselling and guidance in choosing a suitable course and the institution.
(b) processing your application for admission.
(c) helping pay application fees.
(d) assistance to process an education loan.
(e) guidance for paying tuition fees.
(f) guidance to gather the documents for your visa application.
(g) assistance to apply for your visa and attend the interview at the consulate if applicable.
(h) pre-departure guidance and post-arrival services.
In short, a study abroad consultant who has almost all the services required under one roof. 
Overseas consultants in Kerala for study abroad
The study abroad consultants should be experts. The student applicants aspiring to study overseas are not for one country but look for information and services for various countries. Therefore the study abroad consultants should be experts to provide services for the countries prominent for higher education and immigration.  
One may look for information to study in Germany, the other to study in the UK.
Many look for information to study in Canada.

Top study abroad consultants in Kerala 
Top study abroad consultants in Kerala offer study abroad services to all the leading study destination countries. 
They are not limited to the admission process for higher education courses in universities and colleges. But they offer counselling and services for vocational study abroad programmes like Ausbildung or apprenticeship programmes as well. 
How to Choose a Personalised Study Abroad Consultant?
It should be easy for you to choose a personalised study abroad consultant in Kerala. Still, wonder how?
Read again right from the top carefully, and follow it for choosing a personalised study abroad consultant in your state. Whether online or in-person doesn't matter nowadays, as there are many face-to-face discussions options through zoom, M.S. teams, google, or Skype meetings. 
Germany study abroad consultants in Kerala 
You may find very few German study abroad consultants in Kerala as many are busy sending students to Canada and the U.K. nowadays.
Free Education in Germany is popular among study abroad aspirants. Still, most consultants are limited to agents selling English taught master's degree courses of private institutions in Germany they represent. A few of them offer consultancy services but are again limited to providing services to those who have scored high in their bachelor's degree and cleared the IELTS test.
The German study abroad consultants in Kerala offer a broad spectrum of services. That mainly includes bachelor's degree course admission in various public universities of almost three hundred and fifty of them offering international level education without charging any tuition fee.
Through them state funded Studienkolleg and language school admissions to learn the German language in Germany and attending foundation course are also possible. 
Nursing in Germany is famous among the study abroad aspirants in Kerala. Of course, those already nurses looking for nursing jobs in Germany and the German study abroad consultants in Kerala help them through an adaptation programme offered in Germany.
The German education consultants are experts. They can assist anybody with at least 50% marks in their 12th grade for a bachelor's degree study and the same in the bachelor's degree for a master's degree course in one of the above mentioned three hundred fifty public universities. 
The majority of the Kerala students look for Jobs in Germany once they have completed their studies in a university in Germany. Germany is more attractive than any other prominent education and immigration destination. Germany is transparent in its simple non-EU citizen-friendly immigration. After completing a free university education, one can quickly settle on a P.R. in Germany after two years of work.
Why Do You Need a Study Abroad Consultant?
One doesn't need to seek help and assistance from a study abroad consultant in Kerala or anywhere if they can do things independently. One should look for a consultant for counselling and other services only when they require the said services and process the applications in a proper manner. 
Study abroad consultants are well informed to guide you and assist you if they are experts and experienced. Why delay then? Contact KCR CONSULTANTS.
Studying Abroad is an Amazing Experience. Make It Happen!