Introduction – Study Abroad Consultants in Kannur
Kannur is one of the most beautiful coastal cities in Kerala. The city, often known as Manchester of Kerala, is calm and beautiful with extended coastal areas. Kannur didn't have a study abroad culture like other districts in Kerala before. But things are changing fast since the fourth International airport in Kerala was established in Kannur in 2018. 
A rise in abroad education interest and demand is now seen everywhere in the district, thus the need for Study abroad consultants in Kannur.
Study abroad consultancy services have made it easy for all, whether living in the city or a village. An expert consultant is just a click or a phone away. One may choose an experienced and well-informed consultant to study abroad.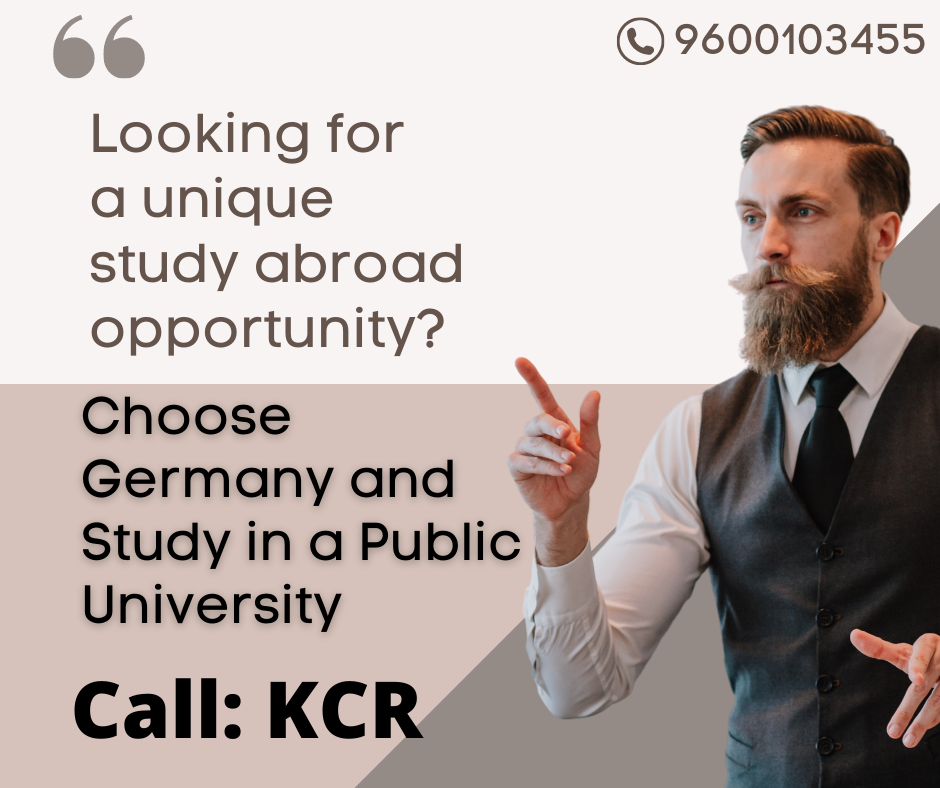 A study abroad consultant in Kannur can bring all the services you require to your comfort while at home or work. What an exciting era you live in, and how exciting it is!! 
Study Abroad Consultants in Kannur are accessible from anywhere in the district!
Study abroad consultants in Kannur are well informed and updated to guide aspirants like you. They are qualified to counsel the applicants and their parents in the right direction no matter what their field of education and plan. 
The counsellors are student-friendly and help the applicants to choose the best institution as per the course aspiring to study and the student's academic and financial background. 
When further education and the students come up, it is not about profit-making but respecting the sacrifice and hard-earned money spent by the students and their parents to study abroad. 
Study abroad consultants in Kannur can make themselves available to those in need in the district. Suppose you are still concerned about your Study abroad plan. In that case, this is where you should approach and avail of their services to build a solid plan for your future, bringing you nothing less than success. 
Study abroad consultants in Kannur to study in Germany.
Study abroad consultants in Kannur can help you study in Germany for free from wherever you are from in Kannur. 
The counsellors at KCR CONSULTANTS are easily accessible and are student-friendly. They follow a professional way of counselling which starts with understanding the student and their prospects before suggesting the best-suited courses according to their plan. 
KCR CONSULTANTS specialise in higher education in Germany for both English and German taught courses. KCR processes applications for a vocational, bachelor or master degree programme in a public university where students can study free, without paying any tuition fees. While waiting for the admissions KCR helps their customers learn basic German or prepare for German and IELTS tests.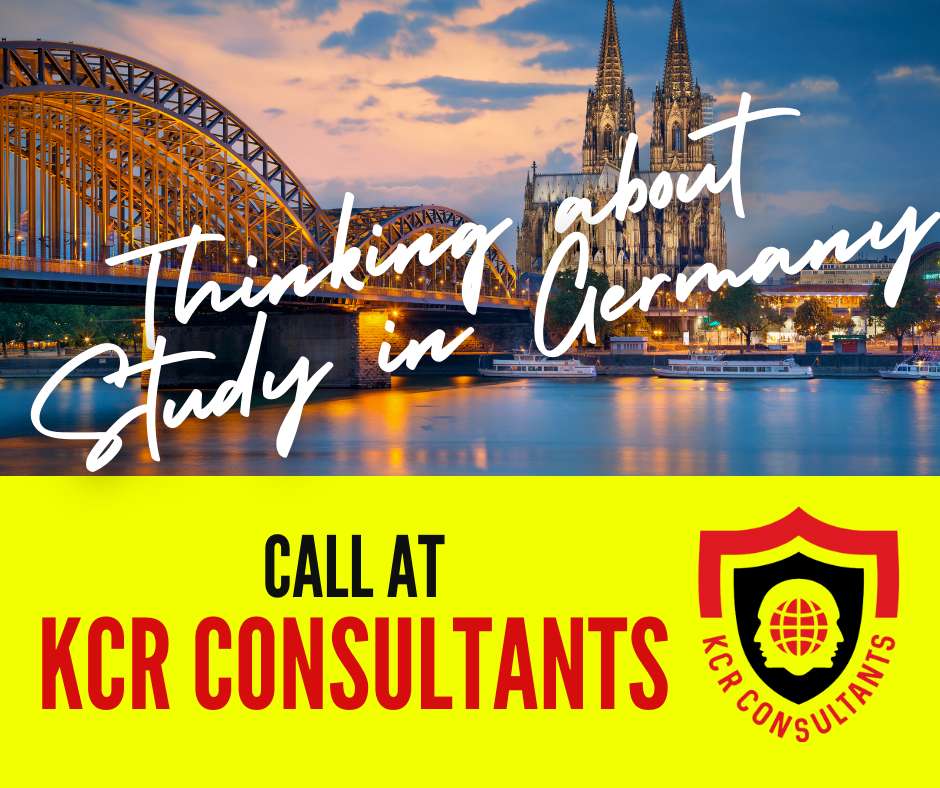 Study abroad consultants in Kannur to study in the UK
The UK is best known for higher education worldwide. Studying abroad consultants in Kannur now makes it easy for you to fulfil your dream of learning in one of the best universities in the world. 
Students with 60% marks in 12th grade and 55% in the bachelor's degree can apply to UK universities to pursue a bachelor's or master's degree. Tuition fees are less in UK universities than the one n the USA. 
Students can work part-time while on their university studies and stay back and work for two more years after completing their courses in a UK university. 
You can apply to any UK university through KCR CONSULTANTS regarding the course you wish to study and at a particular university.
Study abroad consultants in Kannur to study in Canada
Canada is a trend among the high school leavers and the 1st-degree holders worldwide, especially to pursue a Diploma and qualify for a post-study work permit. 
Students who aspire to immigrate to Canada to pursue further education are offered better services at KCR CONSULTANTS as one of the best study abroad consultants in Kannur. At KCR, one can process their application for a diploma, bachelor's degree, graduate diploma, PG Diploma or master's degree course in a Canadian community college or university. 
Study abroad consultants in Kannur for IELTS and German level test preparations
Language learning is one of the essential factors of foreign education. Language assessment is usually done to check whether one will follow the medium of instruction offered by the course or university. The Study abroad consultants in Kannur can aid you with necessary IELTS training for English related courses and German language training for associated German courses. 
Students with high language scores are sometimes provided with additional scholarships. The language learning centre of KCR CONSULTANTS offers online and offline courses to learn the language from the basic level, improve, and prepare for the tests. 
Study abroad consultants in Kannur for visa processing
Applying for a visa is the most crucial part of studying abroad. At KCR, as one of the study abroad consultants serving students from Kannur, we assist our students in applying for their visas efficiently and in the most secure manner. 
Our consultants help our students know the visa processing system, requirements, application submission, the mode, the time required for the visa application process, and many more. 
If you plan to study abroad, please visit KCR CONSULTANTS to know about the services offered by one of the most premium study abroad consultants in India. 
If you want to explore Study Abroad Consultants in Kerala. Please check our blog post.