Student visa for Germany from India
Student visa for Germany from India applies to all those Indian citizens wishing to study in Germany; in a German institution or University. 
One should obtain a German visa to arrive in Germany and attend any study programmes offered in a German institution. It could be a language course, a foundation course, a preparatory programme, a bachelor's degree course, a master's degree course or a PhD programme. One may need many documents as shreds of evidence to apply for a visa to study in Germany for Indian students. 
What documents are required to have in position before applying for a student visa for Germany from India?
Before applying for a student visa for Germany from India, one should thoroughly check the documents available with them. The checklist is available for information and reference. The documents below are a must for the German consulate for the visa process.
You should have received an admission letter.

Admission for a foundation or preparatory course if applicable. 

A deposit confirmation of 11,2,08 EUR in a blocked account opened in a local German bank.

A motivation or cover letter – whichever is applicable.

Degree or diploma certificates and all mark sheets.

 High school certificates and marks.

Passport

Visa fee.

The different categories of student visas for Germany from India
It would be better to choose the correct visa category and the checklist before applying for a student visa for Germany from India. 
The published visa categories in Germany for studies are;
Student visa: only those who hold an unconditional letter of offer from a university will apply under this category.
Student applicant visa: Those who a German university accepts with a condition will apply for this type of visa. 
Language visa: For learning German in Germany and having obtained a letter of offer to attend a language course will apply under this category. Learning German or German language course
Family reunion visa: The family members of a student already in Germany will apply for this visa, provided the principal applicant in Germany holds a German student resident visa. 
How to apply for a student visa for Germany from India?
Once you have all the required documents, you may contact the nearest VFS Germany office to submit your visa application for a student visa for Germany from India.
Suppose your university admission letter to study in Germany for Indian students has a condition mentioned and does not receive any VFS office response. In that case, you may write to the consulate directly for help. 
The VFS office responds in a couple of weeks or more, asking you to fill out a form providing your information and preferred appointment date. 
After a week or two, or sometimes after many weeks, the VFS office will inform you that they are waitlisting your request.
They will get back to you again by mail or phone as and when a slot is available for your confirmation. 
Once you have confirmed, it means both parties have agreed on a date and time for your visa application submission.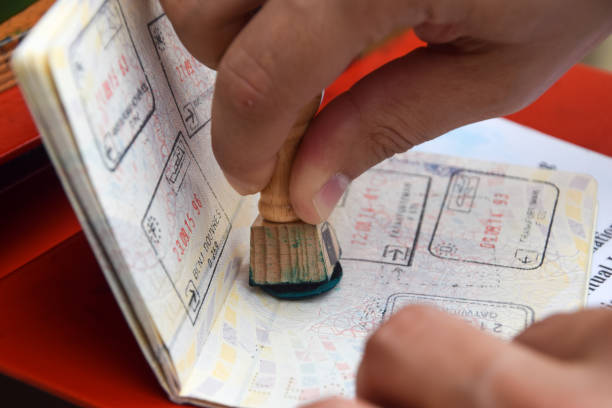 Where to submit the visa application for a student visa for Germany from India?
If you are from India, you should submit your visa application either to the VFS office or the German consulate as specified in the appointment confirmation you have received.
Generally, those with an unconditional admission letter can submit their student visa application at the VFS office.
The conditional admission letter holders should submit their application for a student applicant visa at the German consulate.
Exemption: Suppose you have got 90% and above marks in your 12th-grade examination and are applying for a visa to pursue a bachelor's degree in Germany. You can also use it at the VFS office even if you hold a conditional admission and need to start your education in Germany with a foundation course at a studienkolleg.
Don't hesitate to contact an experienced consultant if you require professional advice, assistance, and services.