Three places with one mission!
Cardiff's dynamic imagination, Newport's start-up zeal, and the mountainous landscape surrounding Pontypridd, Glyntaff, and Treforest make USW stand out.
Every campus is well connected, and you have access to everything as a USW student.
Regardless of whatever campus offers your programme, you will have access to the best of South Wales. 

Outstanding Support Structure
Every undergraduate student, regardless of course, is allocated a Personal Academic Coach to assist them with their particular needs.
They can assist you in making the most of your time at USW, academically and socially.
You can freely access expert support services for many elements of university life, including well-being, careers, jobs, entrepreneurship, study assistance, and clubs and societies. 
Practical experience
Through hands-on experience and collaborations with industry leaders, they take a unique approach to education.
It prepares you for the future of your chosen profession and assists you in being a part of that field before you graduate.
As a result, 95% of their graduates are in full-time employment or further education within 6 months. 
Revolutionary studies
Their research and teaching are centred on global issues that will influence every community in the future.
Their discoveries and collaborations are helping to alter lives and our planet practically.
They improve for the better, from green energy to criminal justice and medical improvements.

You will discover that USW is where you belong
The University of South Wales London is as warm and welcoming as the area.
Every type of student flourishes because of their purposely small class sizes, emphasis on cooperation, and pleasant staff.
Despite being one of the largest universities in the UK, their instructors know each student by name.
You'll fit in whether you're the first generation to attend university or continuing a family tradition, studying for the first time or part-time. 
Interactive instruction
While COVID continues to have an impact on society, they combine online and conventional teaching methods to create an active, social learning community centred on your chosen subject.
This isn't something new at USW, as they have effectively implemented blended learning on a variety of courses for many years.
They've efficiently scaled and customised this approach while ensuring students' well-being remains a top focus.
Because of their experience, they can also react swiftly as conditions alter while causing minimal disruption to studies. 
Unique industry connections
Success is determined not only by what you know but also by whom you know.
They develop and offer courses in exclusive collaboration with employers representing businesses, government, and national agencies.
Your USW degree is entirely focused on what employers will require in the future.
Most of their courses also include professional accreditations, giving you a competitive advantage when you finish.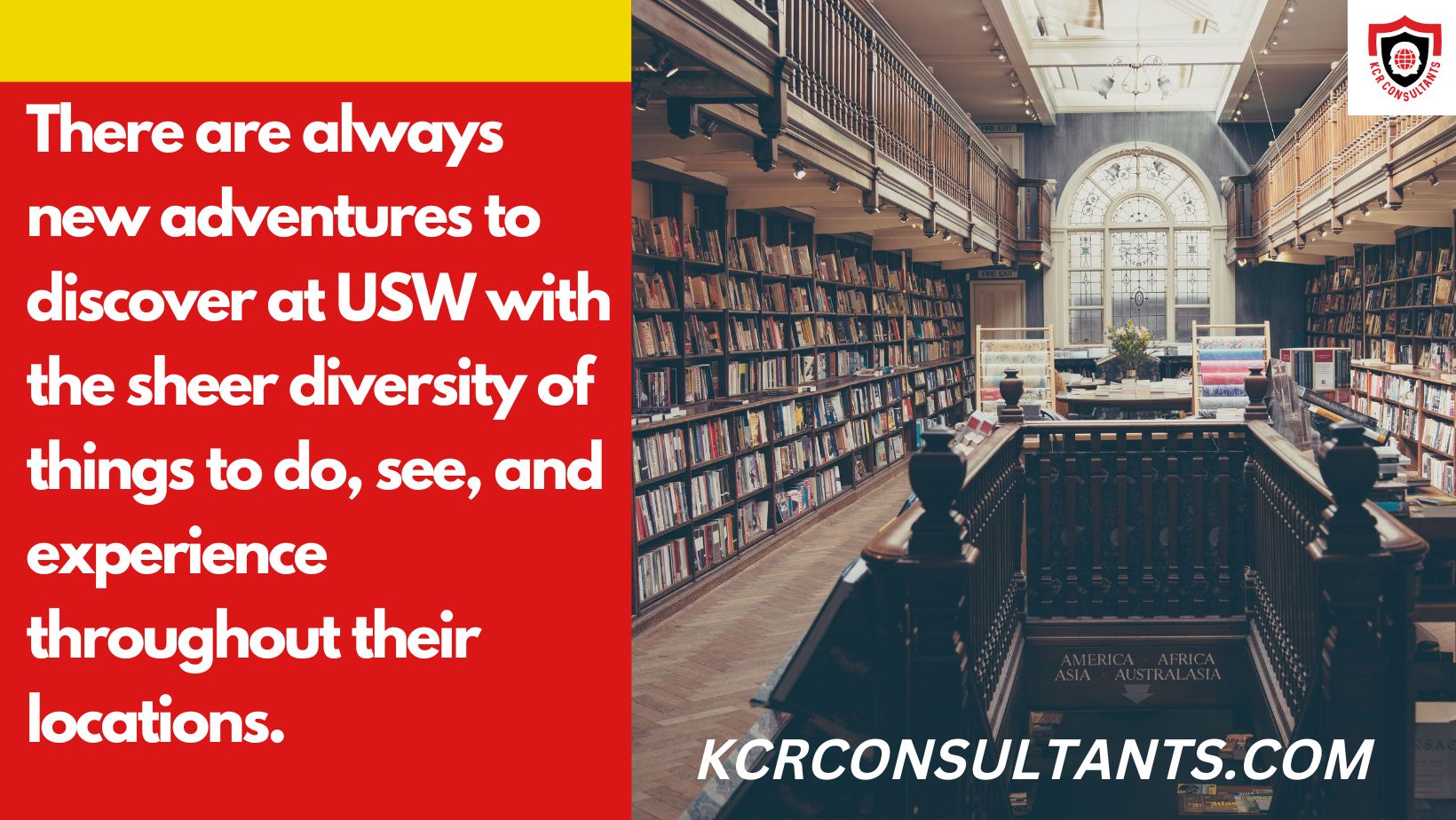 Creating brighter futures for you
They continually aim higher and work harder at USW.
They have no choice as they are a young university with a unique approach.
They collaborate with industry and communities to equip students to impact the future for the better.
According to the results, their strategy is working where in the last two years, they have risen 44 places in the UK University rankings (The Guardian, 2021).
Creating change requires momentum, so join USW and take advantage of them. 
Develop lasting bonds of friendship
USW is a warm and varied student community where lifelong connections are formed.
You're never more than 20 minutes from someplace utterly different, whether in the heart of Cardiff or the hills of the National Park.
Whatever your hobbies are, there is a USW organisation or club where you can meet other students. 
Redesign the learning environment
Studying with the same facilities, software, and techniques you will use in your job is the most effective approach to being career-ready when you graduate.
Their facilities are all purpose-built and up to industry standards.
Furthermore, every course offers the opportunity for placements with top companies.
While in university, studying at USW is the closest you can come to work in your sector.
It's what inspires firms to hire USW graduates. 
After reading all the practical aspects of the University of South Wales, I hope it gave you a positive vibe to your thinking and made you strongly consider studying at USW. 
If you are convinced to pursue a course in USW, you can reach out to KCR CONSULTANTS now! They will assist you with all the required procedures. 
Now that's Finger Lickin' Good! Isn't it?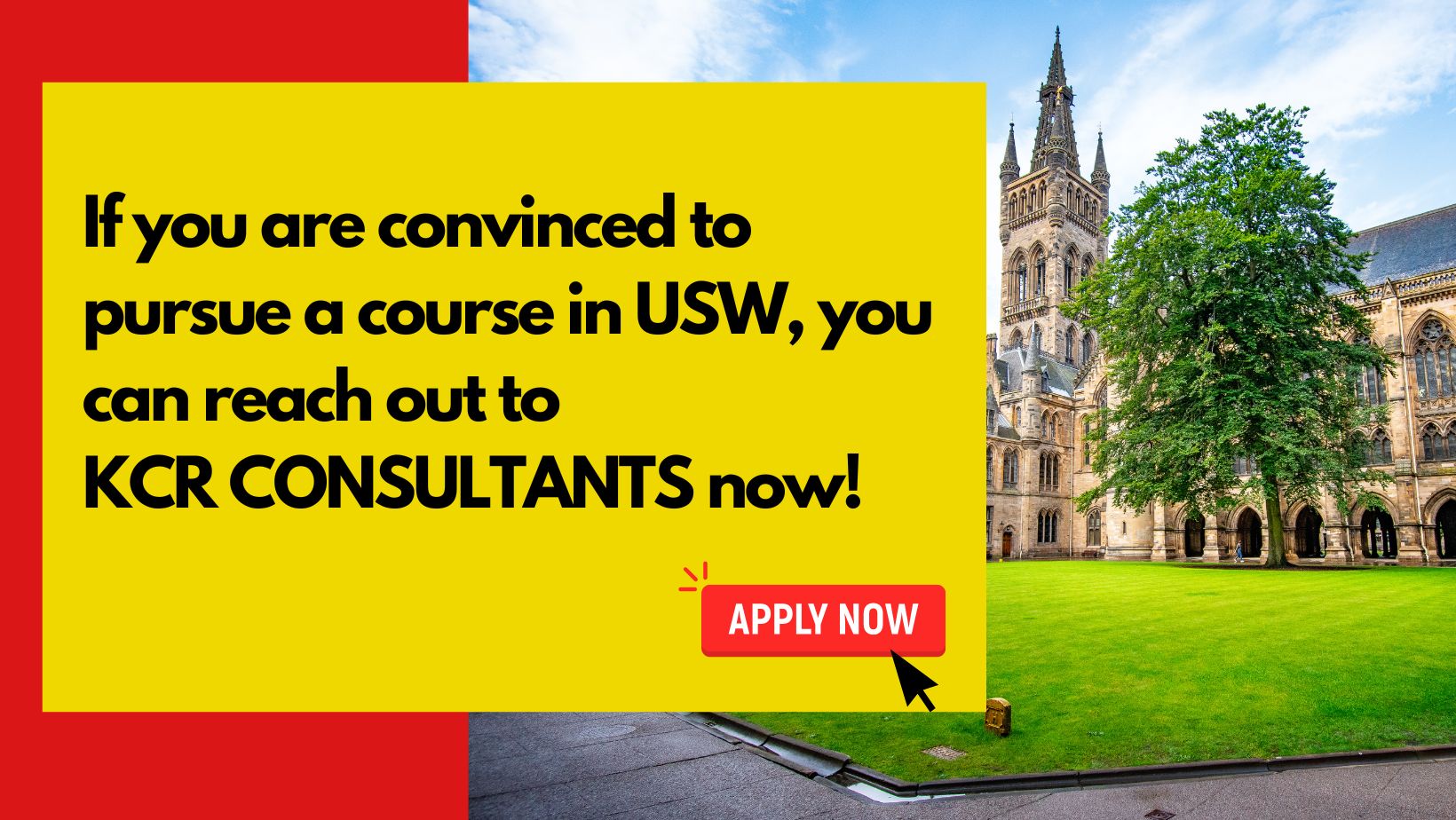 Click here to know more about Study in the UK , Study in UK without IELTS