Is choosing to study a foundation course at a private studienkolleg in Germany recommended?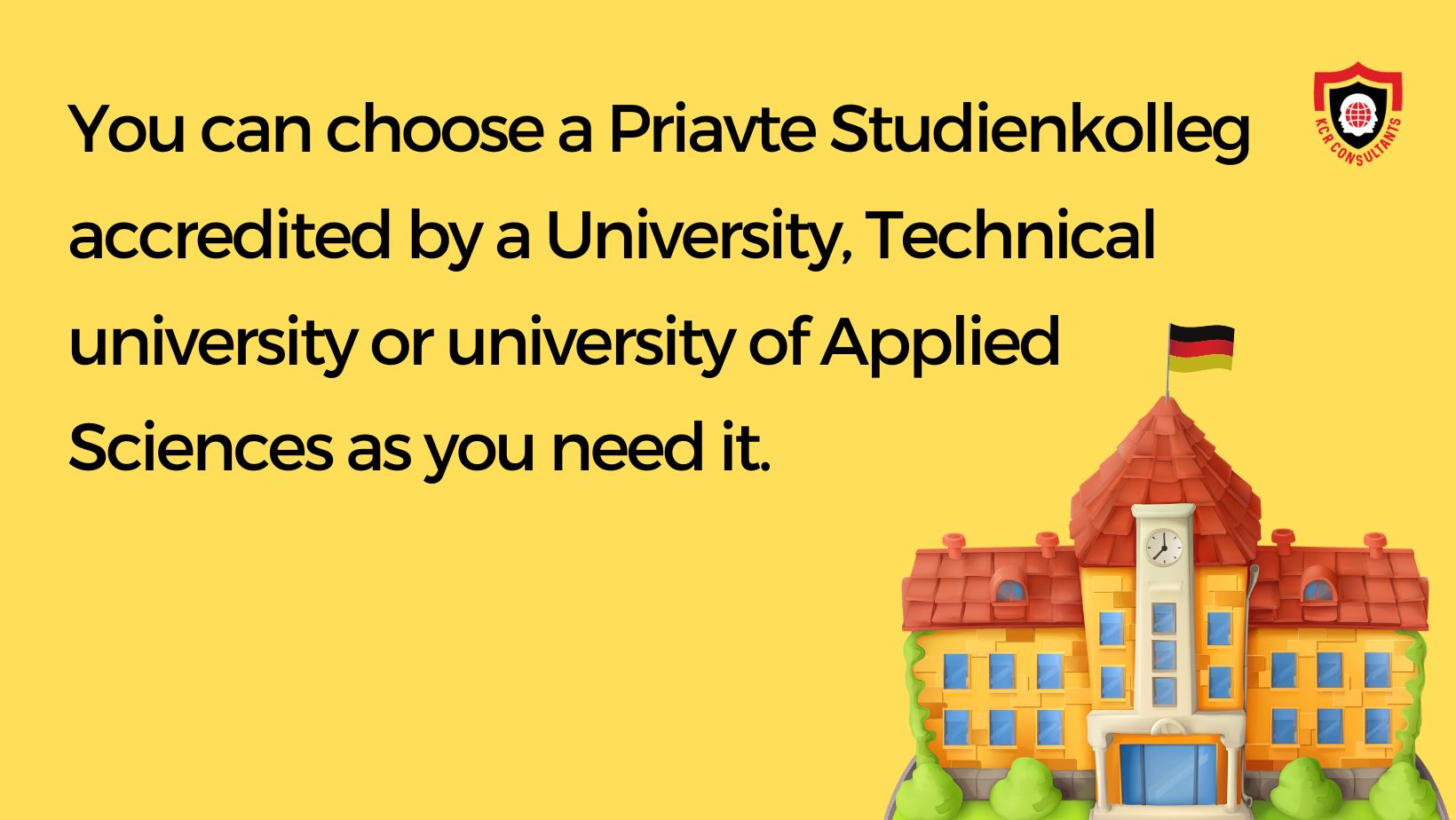 Most international students attend a foundation course at a private studienkolleg in Germany! Please identify and understand the institution before applying.
Private studienkollegs in Germany are owned and run by individuals, families or companies. Some provide the courses as per the instructions of the universities they are tied up with. Some are state approved, and others are accredited only for a few universities programmes. 
The students graduating after the Foundation attended at studienkolleg accredited by a university will be eligible to apply to any university, technical or applied sciences. 
Those who study at a private studienkolleg accredited by a university of applied sciences will be eligible, mainly for the applied sciences universities, not the technical universities and other universities!
Why are private Studienkollegs in Germany important? Why do international students prefer them?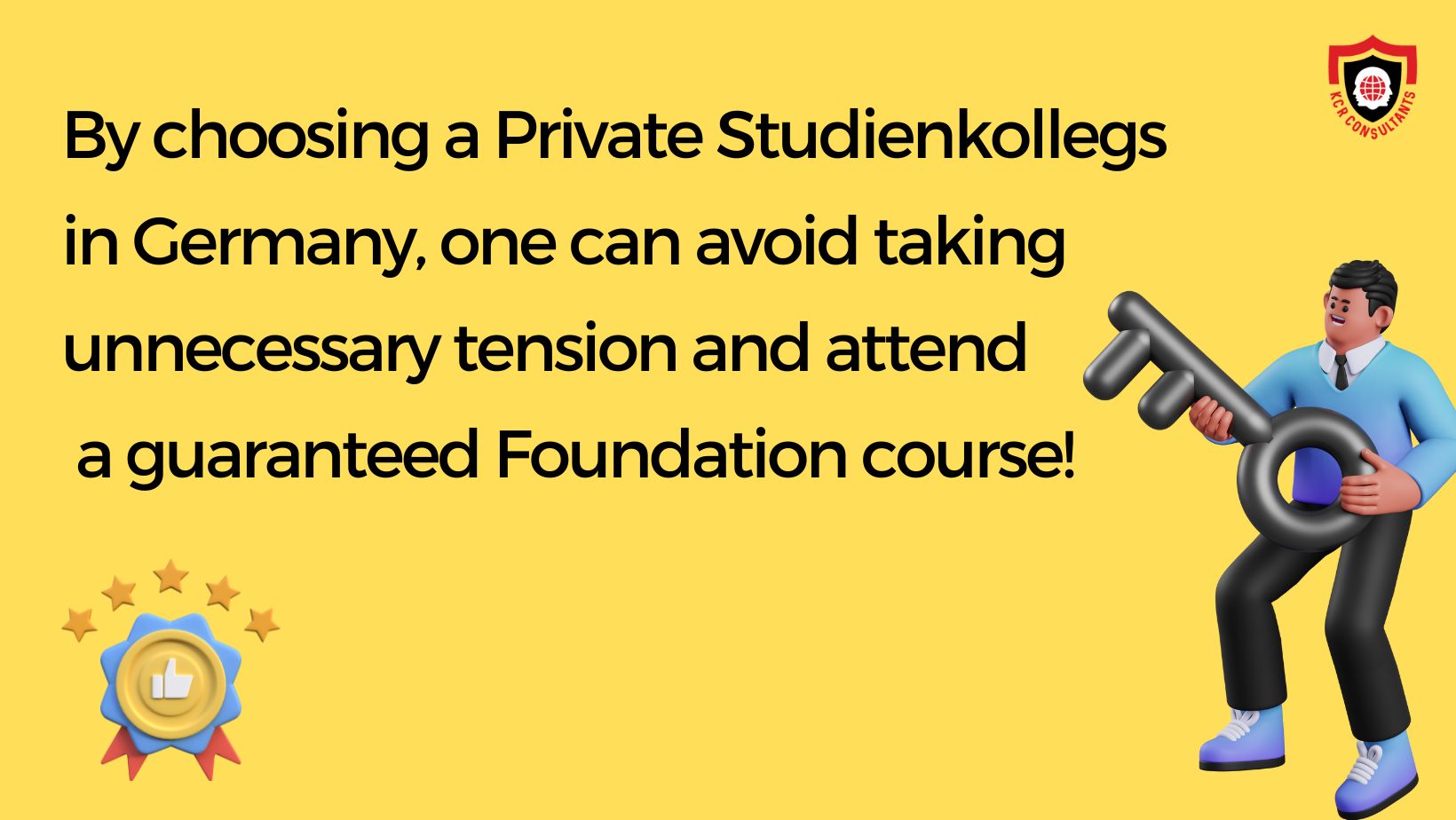 A private Studienkolleg in Germany is essential for international students if they like to attend language classes and Foundation at the same place. Many international students and their parents want them to comfortably settle with their initial studies rather than searching for institutions and admissions for foundation courses after completing their language studies!
A few private studienkollegs in Germany offer intensive courses to reduce the total duration of the language and foundation course studies to one year instead of a 4-6-9 months language course and another one-year foundation course. 
Some other private Studienkollegs ask their students to learn the language until they achieve a C1 level in German and progress to a subject-alone-based foundation for eight months instead of the usual one year. 
A couple of the other private Studienkolleg in Germany offer the language and Foundation in one year. They help their students with furnished accommodation, pocket money for food and other living expenses. The fees also cover the local health insurance and exam fees. Thus making it no more blocked account need to be opened and showned while applying for a visa. 
Why do private studienkollegs in Germany be essential? Still, all the states have state-funded studienkollegs in their respective states? 
Each state has one state-funded Studienkolleg in Germany, where an international student can attend a foundation course for free!
But since Germany's reputation as a country for higher education is steadily growing, and currently, among the best few, many international students migrate to Germany, indenting to study at one of the public universities.
Every state-funded Studienkolleg receives at least 1500 applications for 150-200 places for various foundation courses!
Like public universities, state-funded Studienkollegs follow a fair admission process, especially in accepting students. Hence they introduced the entrance test to select the best eligible applicant. 
Generally based on the highest marks obtained, the Public funded Studiekollegs choose the students for every intake. 
A few students even conduct an exam to reduce the number of students sitting the entrance exam for the places! You rightly understood; two entrance exams before accepting a student.
These are the reasons why private Studienkollegs in Germany are popular. Many students avoid going through all the above procedures and immediately choose a private Studienkolleg in Germany to attend the foundation course and qualify to progress to their desired degree at a public university.