Germany and the United States (USA) are popular destinations for international students seeking advanced medical education.
Choosing the correct country for postgraduate medical studies is a significant decision that can shape the trajectory of a medical career. 
This article will compare pursuing postgraduate medicine in Germany and the USA, considering factors such as education systems, program structures, recognition, research opportunities, and career prospects.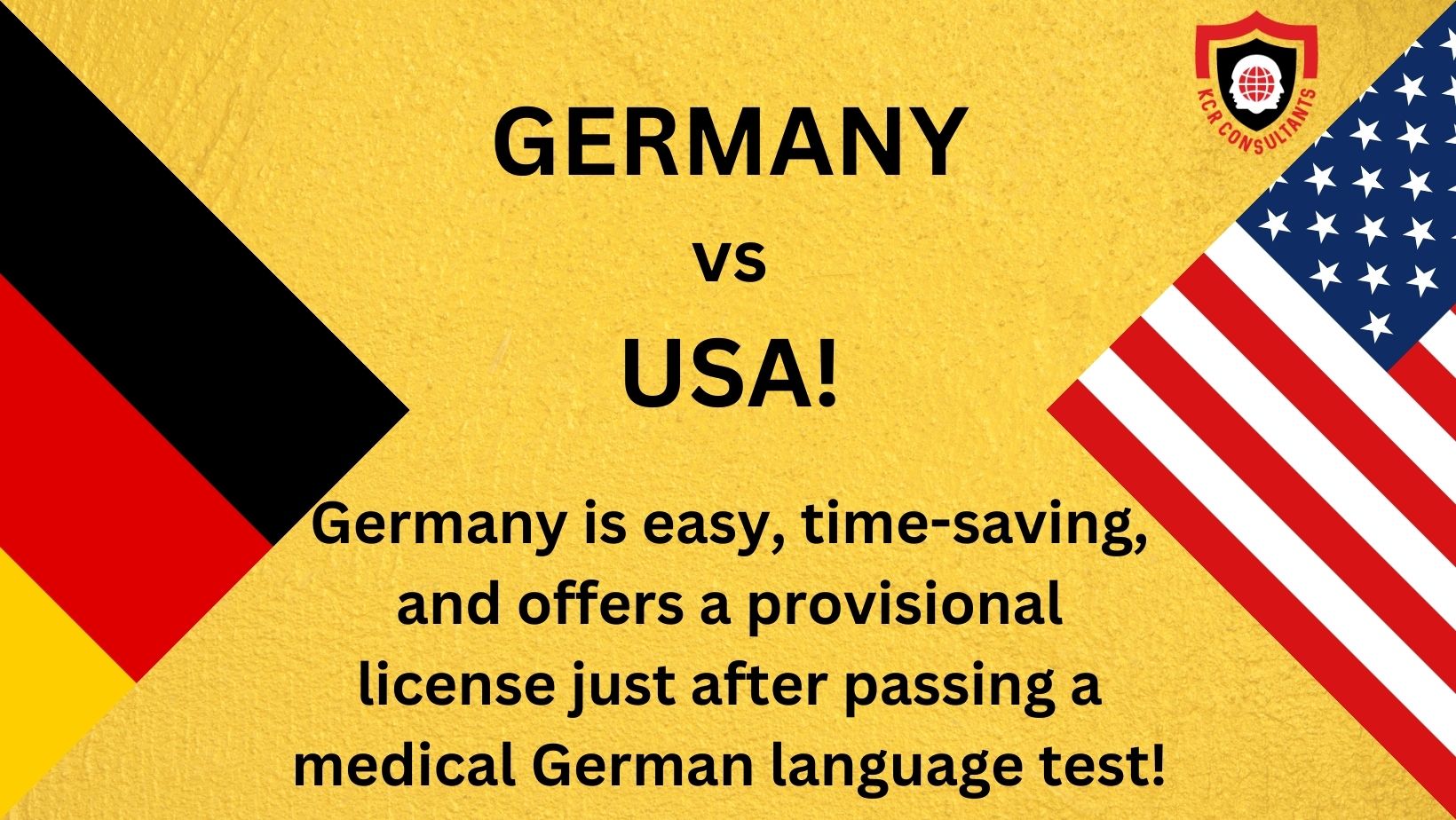 Education Systems and Program Structures
Germany:
Germany offers a well-established and highly regarded medical education system with a strong emphasis on practical training.
Postgraduate medical programs in Germany are typically structured as residency programs, providing comprehensive clinical training in specific specialities.
The programs focus on a holistic approach to patient care, combining clinical rotations, research opportunities, and professional development.
USA:
The US medical education system is known for its flexibility and specialisation options.
Postgraduate medical education in the USA is structured as a combination of residency and fellowship programs.
Residency programs offer extensive clinical training, while fellowships allow further specialisation in specific areas of medicine.
Recognition and Licensing
Germany:
German medical degrees have high recognition globally, and completing postgraduate studies in Germany can enhance career prospects internationally.
Indian medical graduates must go through the recognition process by the German authorities, such as the State Examination Office for Medicine, to practice medicine in Germany.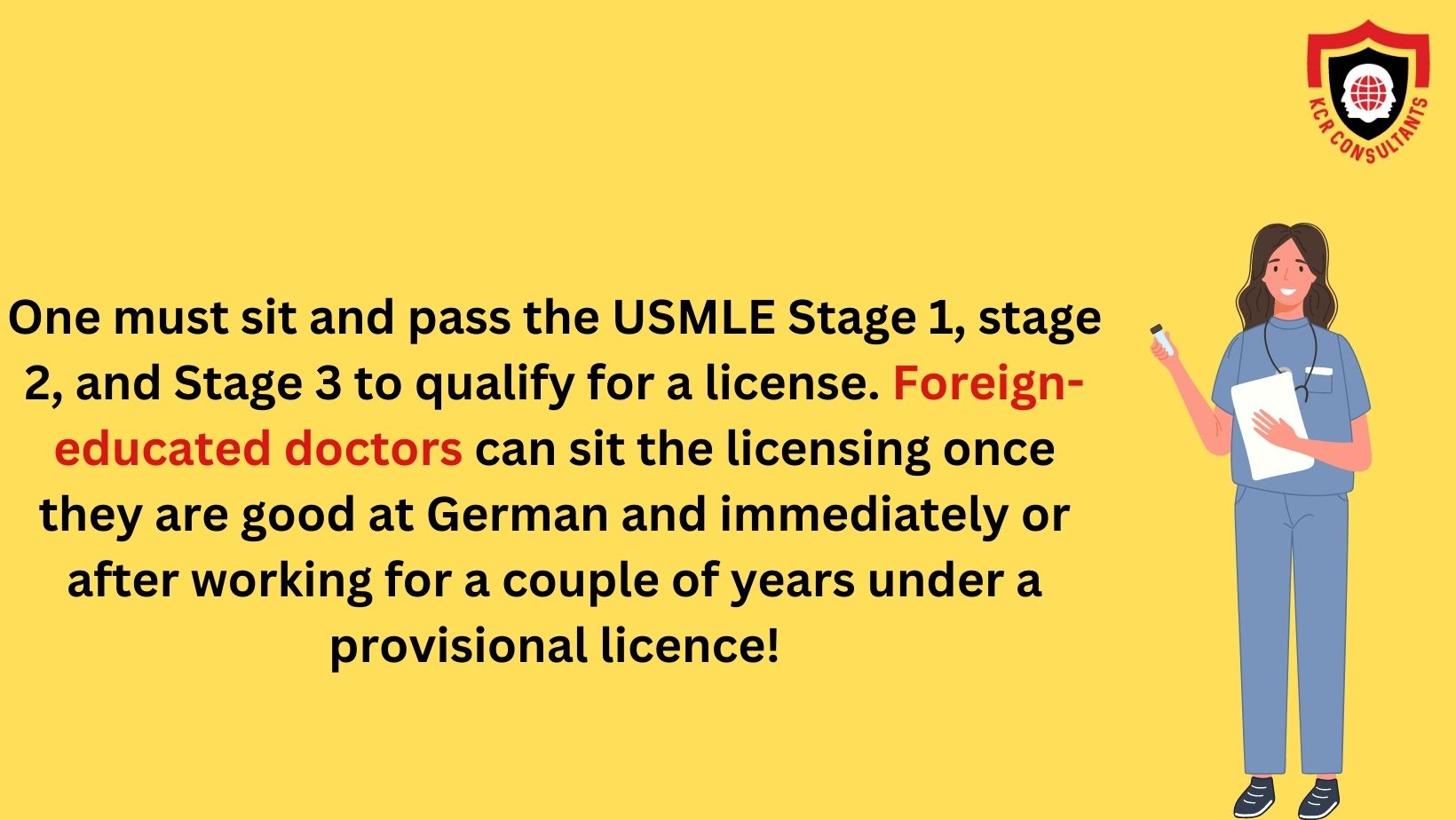 USA:
US medical degrees are highly recognised worldwide, and completing postgraduate studies in the USA can open doors to diverse career opportunities.
Indian medical graduates pursuing postgraduate medicine in the USA must clear exams like the United States Medical Licensing Examination (USMLE) to obtain the necessary licenses for practice.
Research Opportunities
Germany:
Germany boasts a strong research culture and provides numerous research opportunities for medical students and postgraduates.
Universities and research institutions in Germany are at the forefront of medical research, allowing students to contribute to scientific advancements.
USA:
The USA is renowned for its cutting-edge medical research and offers ample research opportunities across various medical specialties.
US universities and medical institutions receive significant funding for research, facilitating ground-breaking discoveries and innovations.
Career Prospects
Germany:
Graduates of postgraduate medicine programs in Germany have excellent career prospects in Germany and internationally.
Germany's robust healthcare system, research infrastructure, and high-quality education create a favourable environment for career advancement.
USA:
The USA offers a wide range of career opportunities for postgraduate medical professionals.
With its diverse healthcare system and extensive resources, the USA provides avenues for specialisation, academic positions, and access to advanced medical technologies.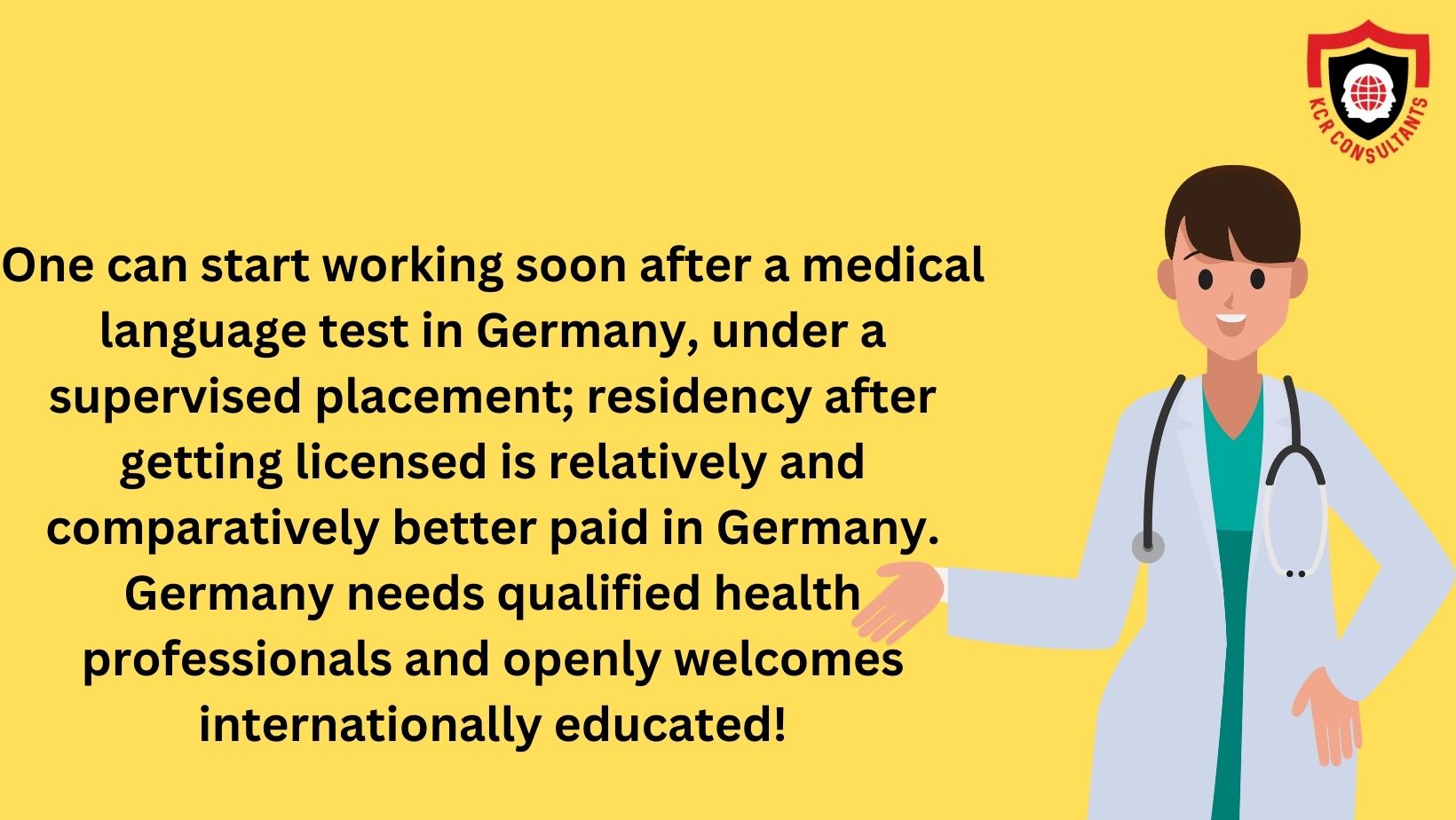 Choosing between pursuing postgraduate medicine in Germany or the USA depends on individual preferences, career goals, and personal circumstances. 
Germany offers a well-established education system, substantial research opportunities, and international recognition. 
The USA provides flexibility, specialisation options, and access to cutting-edge research. Both countries offer excellent prospects for career advancement. 
It is essential to thoroughly research specific programs, licensing requirements and admission processes and consider factors like cultural integration, cost of living, and personal aspirations to make an informed decision that aligns with individual goals and aspirations before deciding Germany vs the USA for a post-graduate medical programme!