If you are looking for study abroad consultants in Kasaragod to help you realise your ambitions of studying abroad, you landed on the right information page. 
KCR CONSULTANTS' services in Kerala have all you are looking for from an overseas education consultant. We are just a click or a phone call away to answer all your questions. 
Studying abroad starts with asking questions and looking for correct answers. You and your parents will have many apprehensions about how and from where you should start, how to choose a suitable programme, college, location and country. How much could be the tuition fee per year, what's the duration of the course and what will be the total tuition fees for the course? 
It continues with where you will live, with whom, what kind of accommodation could be that, facilities, the living expenses, and the total cost of the studies and so on.  
Since you are from Kasaragod, you will naturally like to collect the information while in Kasaragod.  
Let's start, and don't go anywhere to collect the information. Don't go anywhere for the answers to your questions or clarifications to your apprehensions.  
Instead, look at the contact page of KCR CONSULTANTS, make a call and talk to one of the better-informed, highly experienced and customer-friendly counsellors. 
You may start by emailing them for one of them to get back to you or filling out the Enquiry Form with your questions and submitting it on the spot.   
All begin with the first step, and let's also start from here, as this could be the turning point of your career and life! 

Study Abroad Consultants in Kasaragod, and Getting to Know About the Benefits of Studying in Germany!
A place where everyone values their time and works together efficiently, where education and creativity flourish.  
According to experts, the quality of higher education in Germany is unrivalled, making the country a popular choice among international students. 
Approximately three-quarters, or 350, of Germany's more than 450 institutions are funded by the public; the state governments, churches or other non-governmental organisations.  
This may shock students from developing countries, where public colleges are often seen as inferior to their private counterparts. But in Germany, public universities are the best! 
Few overseas education consultants are serious about counselling in Germany, especially for bachelor's degree studies; Ausbildung, vocational training and the opportunities available for bachelor's degree holders to migrate to Germany through various pathways.  
One can choose vocational training with monthly stipend, a bachelor's or master's programme offered free of charge etc. 
KCR CONSULTANTS are the specialists, the best consultants, and the experts in German higher or further education. 
There is a programme for all those who pass 12th grade or, in some cases, even with a 10th-grade pass and a 3-year diploma. 
Germany is the most talked about country internationally among those who wish to migrate – study free, learn the German language and integrate, work for at least two years and apply for a P.R.! 
No country in the present world has this simple immigration law!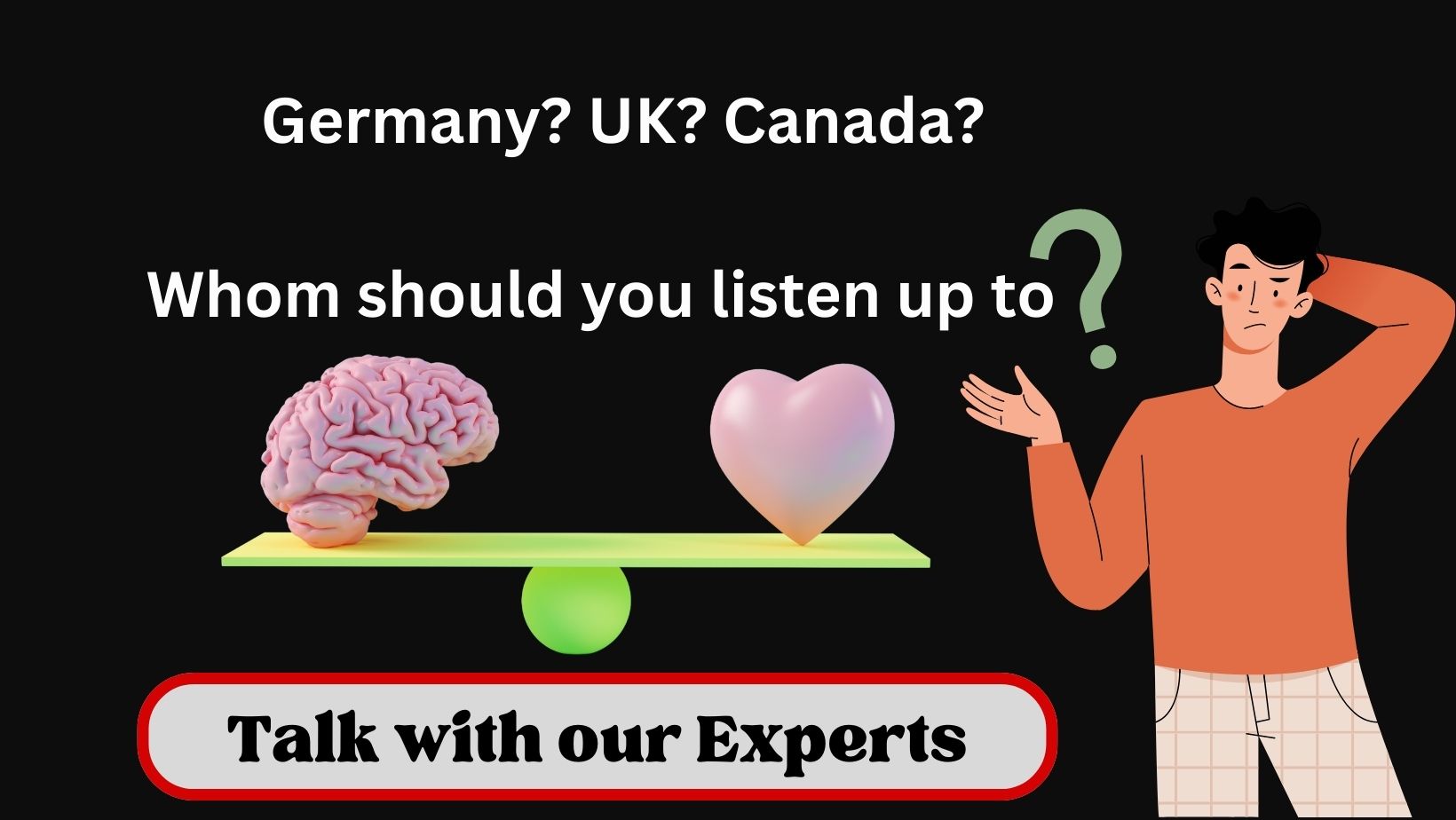 Study abroad consultants in Kasaragod – KCR CONSULTANTS for other countries! 
Gone are the days! 
Studying abroad has no geographical limit now!  
Recent years have seen UK universities close accepting applications before scheduled dates and months.  
International students found the UK an easy and better post-pandemic option. Universities act quick, and the visa offices do too. Post Study Work attracts many to choose the UK as their host country for higher education.  
The traditional three-year bachelor's and one-year master's make the UK the better option for shorter-duration courses. That naturally reduces the total cost of studies.  
Suppose you are looking for study abroad consultants in Kasagarod. In that case, you should contact KCR CONSULTANTS' Kerala office to process your application for any relevant course to study at any university or college in the UK. 
CANADA is still the favourite even after the post-pandemic situation is not visa-friendly. Many needed to postpone their study plans in 2021 and 2022. Still, Canadian colleges and universities receive many new international students' applications. 
For international students, CANADA is a country for migration as Immigration gives much preference to international students who graduated from Canadian institutions while considering potential applications for Permanent Residency Permits.  
KCR CONSULTANTS' Kerala office can process your application for any course you like, and that too in your desired province and college. 
Approach KCR CONSULTANTS for Study Abroad Consultants in Kasaragod from any part of the district.
Overseas education advisors are helpful and supportive, guiding prospective students to choose an ideal programme, college, and country based on factors including the current qualifications of the applicants and their previous academic performances.  
A counsellor at KCR CONSULTANTS honours the effort and planning of the student's and their family's efforts to help their children have a better education.  
After all, quality education, international experience of various cultures, and knowing foreign languages will help youngsters succeed in their careers and life!