B. Sc. BIOSYSTEMS ENGINEERING IN GERMANY
Biosystems engineering uses various engineering tools and concepts to understand complex phenomena. In simple words, it is combining engineering concepts with biological sciences. 
Biosystems Engineering includes other areas; the functioning of signal transmission and regulating metabolic pathways.
Society needs highly qualified people for the increasing activities in research and development in different fields of biological systems.
More knowledge in biosystems engineering will open opportunities for biotechnological production and modern medicine possibilities. Students achieve a deeper understanding by practically working on theoretical knowledge through many laboratory internships.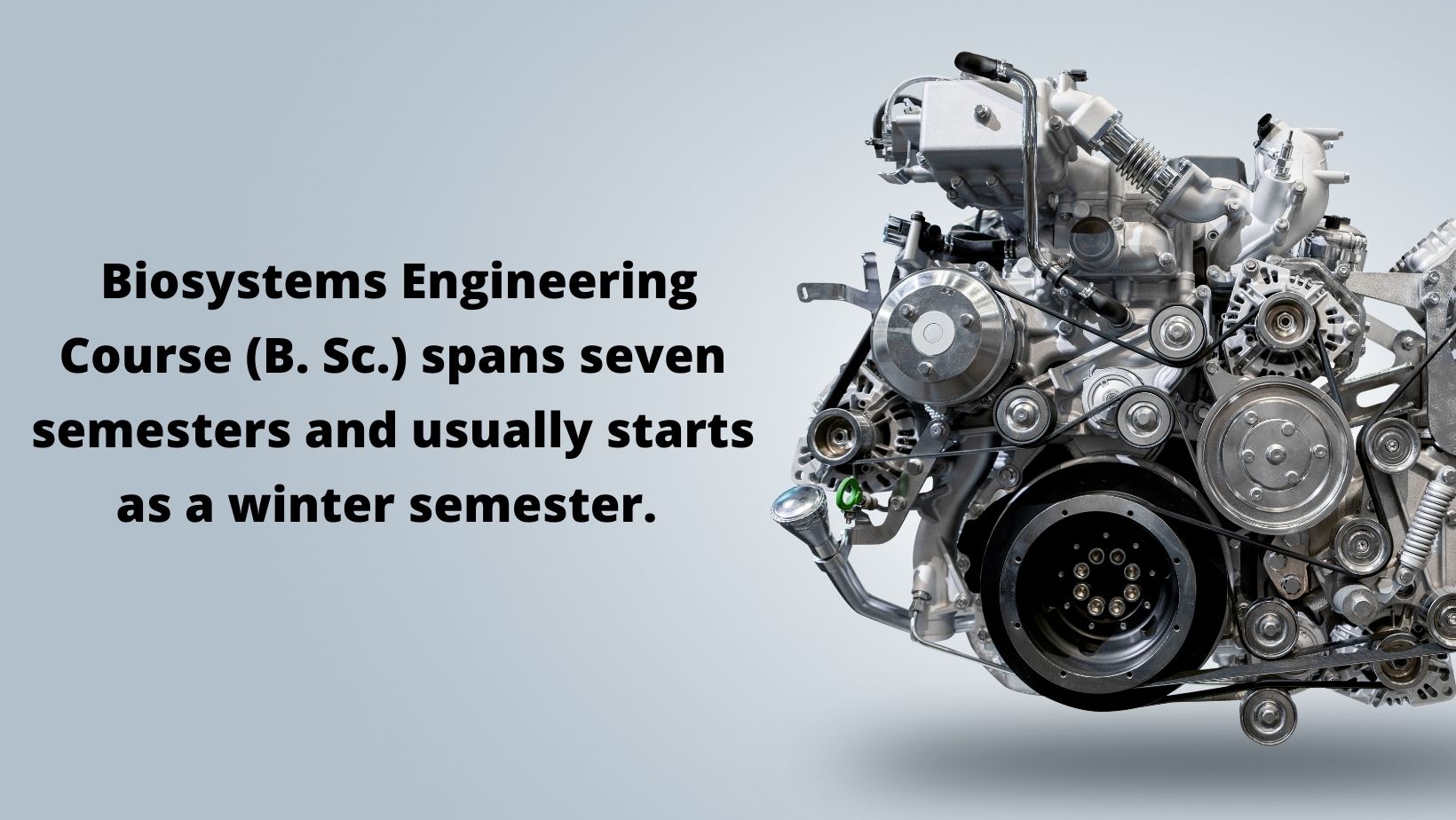 BSc. Biosystems Engineering in Germany spans seven semesters (language mode is German) and usually starts as a winter semester. 
The candidate should complete a one-year Foundational training program as suggested by the University.
The candidate should pass the 12th grade under the CBSE or State board curriculum, possess a wonderful knowledge of mathematics, biology, and natural sciences, and is interested in solving scientific problems.
If the student wishes to pursue a master's degree in that same course, they can gladly go for it.
This course provides job opportunities in engineering, neuroscience, medicine, and applied research in industrial companies (pharmacy, medical technology, biotechnology) and specialist authorities.
Contact KCR CONSULTANTS and create the best solutions to piling biological problems!  
GERMANY, IS IDEAL TO BUILD YOUR CAREER!
WHY WAITING TO START YOUR BACHELOR'S DEGREE STUDIES IN GERMANY?