Your Definitive Guide To OET Training
Attention: healthcare professionals?
For those who wish to work as health care professionals in New Zealand, the UK, Ireland, Australia, the only thing that might stop them is the OET test.
By clearing this exam and scoring well as required, one stands a chance to prove his/her proficiency level in the English language.
OET test passed makes a health care professional ready to work in the healthcare sector of English-speaking countries.
OET helps to kick-start a career in health care in the country of one's dreams.
That is not all, as the OET test passed has plenty of benefits.
However, before we get into it, let us first learn what the OET exam is and its origin.
What Is This OET Test?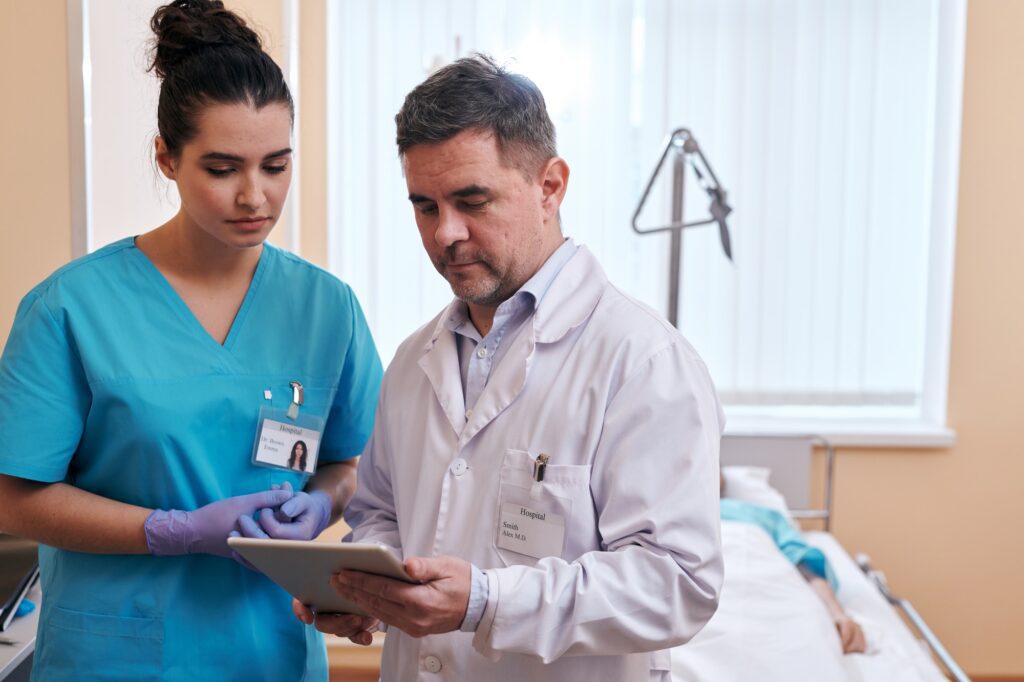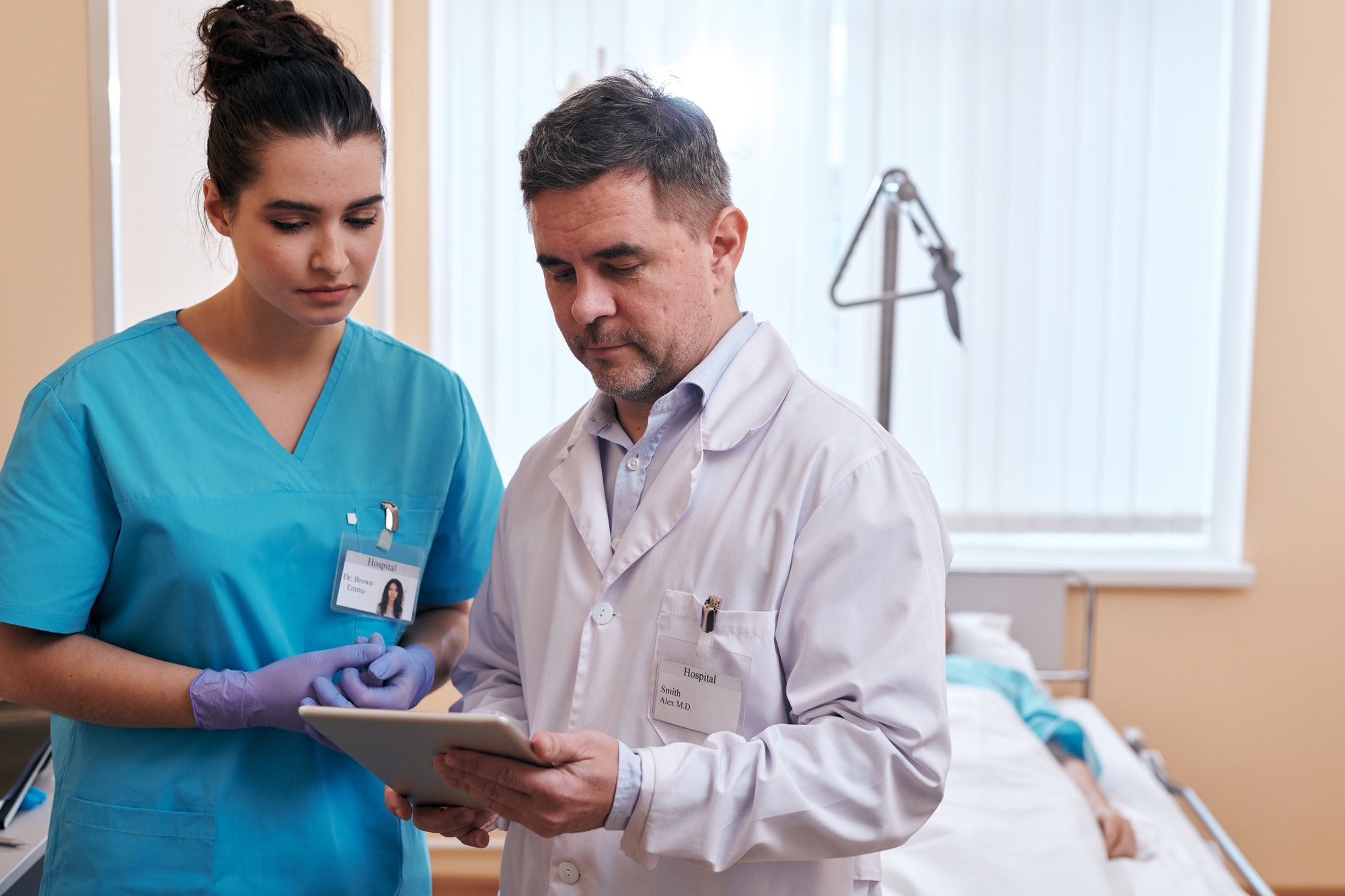 The complete form of OET is Occupational English Test.
It is a test of the English language specifically designed for healthcare professionals.
This test was first introduced in the late 1980s by Professor Tim McNamara under the Australian National Office for Overseas Skills Recognition (NOOSR) supervision.
Since then, the OET exam has seen numerous changes and revisions to ensure that it remains up-to-date with the current times.
The ownership of the OET test changed hands in 2013 and is now under the Cambridge Boxhill Language Assessment Trust (CBLA).
This exam is available to healthcare professionals from the following professions:
Veterinary science

Nursing

Dentistry

Dietetics

Speech pathology

Medicine

Radiography

Optometry

Physiotherapy

Pharmacy

Occupational therapy

Podiatry
Clearing the test with the required scores makes one eligible to work in a healthcare organization in an English speaking country.
There is also a bonus for professionals trying to get a visa for Australia, New Zealand, the UK or Ireland. Clearing the OET exam ensures one does not have to give any other English test. 
Now, let us understand the format of the test.
What Is The Pattern Of the OET Exam?
The OET has four subtests;
Listening

Speaking

Reading

Writing
Let us talk about these subtests one by one:
Reading
The reading part of the test will determine the attendee's capability to understand the text of various healthcare profession related subjects. 
It has three parts; each part will assess different reading and comprehension abilities.
The whole reading subtest is 60 mins, with part A being approximately 15 minutes and the rest of the 45 minutes are for parts B and C.
Speaking
This subtest is to be given individually by every candidate.
In this part, one assumes his/her professional role as a nurse, dentist, and other health care professionals. While the examiner acts as a patient or client, the attendee should play out a scenario.
This subtest is nearly 20 minutes long.
Writing
As the name suggests, this is a straightforward subtest where one is supposed to prove her/his writing proficiency.
The examiner will ask the attendee to write a letter, like a transfer letter, referral letter, discharge letter, or similar.
The writing test takes 45 minutes to complete.
Listening
In the listening subtest, one must show her/his ability to understand and follow various extracts related to the healthcare sector.
Like the reading subtest, the listening test is divided into three parts and assesses the listening abilities of the attendee.
It takes 45 minutes to finish the listening subtest.
Part A has consultation extracts of 5 minutes each. Part B has small workplace extracts, which are 1 minute, and finally, part C comprises the presentation of extracts, with each section being roughly 5 minutes long.
When it comes to scoring, the attendee is allotted a grade on a scale of 0-500, with 'A' being the highest grade while 'E' is the lowest.
The Grades are as follows;
A grade for a score between 450-500

A score of 350-440 gets a B Grade 

C+ is for a score between 300-340

C stands a score between 200-290

D for 100-190 score 

0-90 score attracts the lowest grade, E.
For most councils, grade B or above is the accepted score, and it means that the bearer can effectively communicate in the English language at the workplace.
Let us discuss the fees for the test.
What Is The Cost Of OET Test?
We will keep this short and straightforward.
The total exam fee of the OET test is Aus $587 globally, which roughly translates to ₹31,500.
The applicant can pay more or less depending on the number of subtests she/he wants to give. 
Nevertheless, it requires giving all four subtests if one cannot clear one for most professions.
Since we are clear about most of the information regarding the OET test, we will share some tips to help those who wish to prepare better.
How Should One Start Preparing For OET Training?
It should be clear never to rush in and apply for a test without knowing how it works and what one wants out of it.
Is it just looking to test the waters this time around and see how the exam is supposed to be?
Or one is going to give it once and clear the test on the first try?
Well, whatever may the case be, one obvious thing is: 
The better one prepare, the more chances for getting the desired outcome!
Here are the best ways to prepare oneself for the OET test:
Set realistic goals
Just as we talked about above, the first thing one needs to do is to set realistic goals.
The OET test can be a life-changing experience, so one cannot have a half-hearted go at it. Try taking a few mock tests or asking friends and family to gauge one's skills.
One can find where one stands and what one should expect from oneself.
Identify your weaknesses
It is always fun to work on things that one is good at, but she/he needs to find and work on their weaknesses if they want to succeed. 
One might be exceptionally well in the writing and reading sections, but the speaking skills are not necessary to be that great. 
So, start by improving skills at which section one has weaknesses and then gradually work the way up and do better.
Understand the pattern
The OET test has four subtests, and on top of that, some subtests have more than 1 part.
Find out what they want out of one in all four subtests.
For example, in the speaking subtest, the examiner can be asked to play out any scenario, so be confident and ready to answer.
Giving any test can be a daunting task for candidates, especially as significant as the OET test.
So, if one is still afraid or does not feel up to it, they can contact KCR CONSULTANTS and whoop one out as quickly as possible.
KCR has helped many with their test preparation and could be the best choice for every candidate.
Is OET Easier Than IELTS?
During all these years, a few questions pop up every time like;
Is OET easy to pass?
Is it more accessible than IELTS?
What is the difference between the two?
So let us clear everything for once and for all.
IELTS or the International English Language Testing System is another standardized test for students and professionals to show their proficiency in the English language.
IELTS has two versions: 'Academic' and 'General training', but the OET is equivalent to only academic.
Like how OET has four subtests, the IELTS exam is also divided into four subtests – Reading, Listening, Writing, and Speaking.
For healthcare professionals especially, the required overall band score for IELTS is 7.0, which means one needs to get a minimum of 7.0 in all four subtests. 
The NMC of the UK accepts nurses with all 7.0 except 6.5 in writing.
In OET, one needs a minimum grade of B or a score of 350, at least.
The UK nursing and midwifery council accept nurses with all B except C+in writing.
 When looking at these from the English language perspective, then neither of the exams is more accessible, as both of these tests require one to have a solid grasp of the English language.
However, one who looks at these exams as a healthcare professional may find that the OET test will be more straightforward and robust.
Here are the reasons why is it so:
1- Relevancy to the nature of work.
OET test uses the vocabulary and scenarios related to a healthcare professional's daily routine. That can prove quite beneficial, as the test will comprise things they are already familiar.
Whereas when giving an IELTS academic test, the focus will be more on the linguistic side.
2- It will build confidence.
When one successfully passes a test that requires various day-to-day tasks in a healthcare environment, one will feel more confident when performing these tasks in a real-life scenario.
The extra confidence is also going to help them do their tasks with more precision and finesse.
3 – Fewer headaches in scoring
As mentioned above, healthcare professionals require to score overall 7.0 and 7.0 in every subtest in the case of IELTS. 
Luckily, the scoring system is more flexible with OET. It would be best to get a grade of B, anywhere from 350 to 400 points, and one will be qualified to apply to different hospitals or universities.
All Set?
There is a reason why so many healthcare professionals like nurses and dentists opt for the OET test when they want to work abroad, especially in English countries famous for health care jobs.
OET test uses real-world healthcare scenarios to prepare one for what is to come while preparing to communicate effectively in an English-speaking country.
With OET, one can prove their proficiency in the English language across Australia, Dubai, Ireland, New Zealand, Namibia, Singapore, and the UK. Regulator bodies of 12 health care professions accepted OET for registration.
So, take this opportunity to train for the OET test and start a new chapter of life!
Open from 8am - 8pm Monday - Friday
Fill out the form below to receive expert advice and guidance.