The Ultimate Guide To Study MBBS In Russia 
Russia, or The Russian federation- located in eastern Europe, is blessed with scenic beauties. 
Right from beautiful beaches to tall mountains, all have made Russia a must-visit destination, but there is more to it.
When looking for the best destination to do your MBBS, Russia comes at the top. Russia is not just the best country to study medicine in Europe, but all across the globe.
Russian education system ranks 26th in the world. It is seen as a top study destination for those who want to study MBBS in Europe. 
Among the wide variety of programs provided by the country, medicine stands undeniably on the top.
Even the students from the US and UK (countries that are boasting the most rigorous medical programs), travel to study in Russia.
So do you prefer Russia as well?
For those who are still confused, here are some top reasons to do MBBS in Russia:-
1- Cost-efficient
If compared to the tuition fee of many other prestigious universities from across Europe, keeping in mind the quality of education and standards, Russian universities are the best ones can get. 
The fee structure of Russian universities to study MBBS is fairly lower and more affordable. Not just education, even the living costs in Russia is inexpensive, even in major cities such as Moscow.
(This is because the Russian currency i.e. Ruble faced devaluation in the past few years, making it affordable for foreign students.)
2- Scholarships
All the hardworking and deserving students who have great academic performance can apply for scholarships. 
Russia provides a number of free tuition opportunities to foreign students who wish to study MBBS via scholarships every year. 
So, the passionate students with academic excellence bearing financial problems can get some relief, if opting to study in Russia.
3- Entrance free admission
There is no entrance test for students who wish to pursue MBBS in Russia. Instead, the 12th-grade performance is considered for admission. 
Isn't it great?
The minimum percentage to get admission in any medical college is 60%. You need more than 60% in subject PCB (Physics, Chemistry, and Biology), and congratulations you are in.
4- Admission procedure made easy
Avoiding complications, the Russian admission procedure is very easy and made simple for foreign students. 
They demand no SAT or IELTS for admission. All they look up to is your secondary school performance. 
Unlike other European countries and the US, the Russian selection system is easier and fair. It's more like a first-come-first-serve basis.
5- Well developed infrastructure
As Russia is the world's largest country in terms of geographic area, it is among the major parts of the European continent. 
It is a fully developed country, with modern infrastructure, which never ceases to amaze the visitors. 
The availability of the most modern equipment and laboratories brings the best in terms of practical knowledge and exposure to the latest technology.
6- Recognized universities
Russia has many universities that are well-reputed and recognized by WHO and the medical council of leading countries. 
With well-established structures and roots in having the most glorious results, many universities provide quality education at relatively less cost. 
The degrees earned from here are valid in many other countries, so the after course practice becomes easier for a foreign student.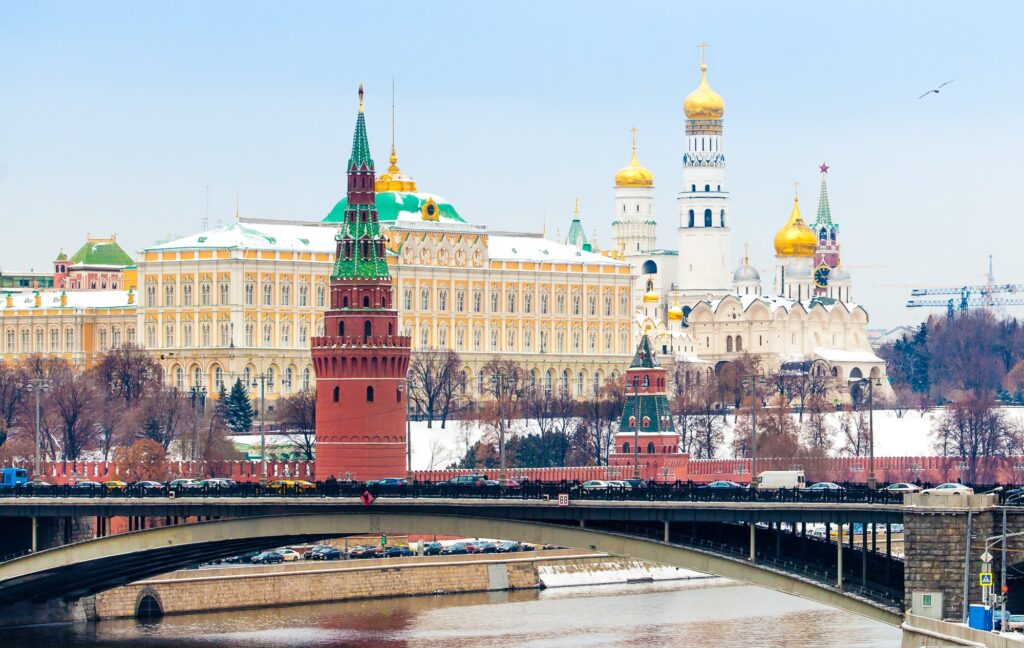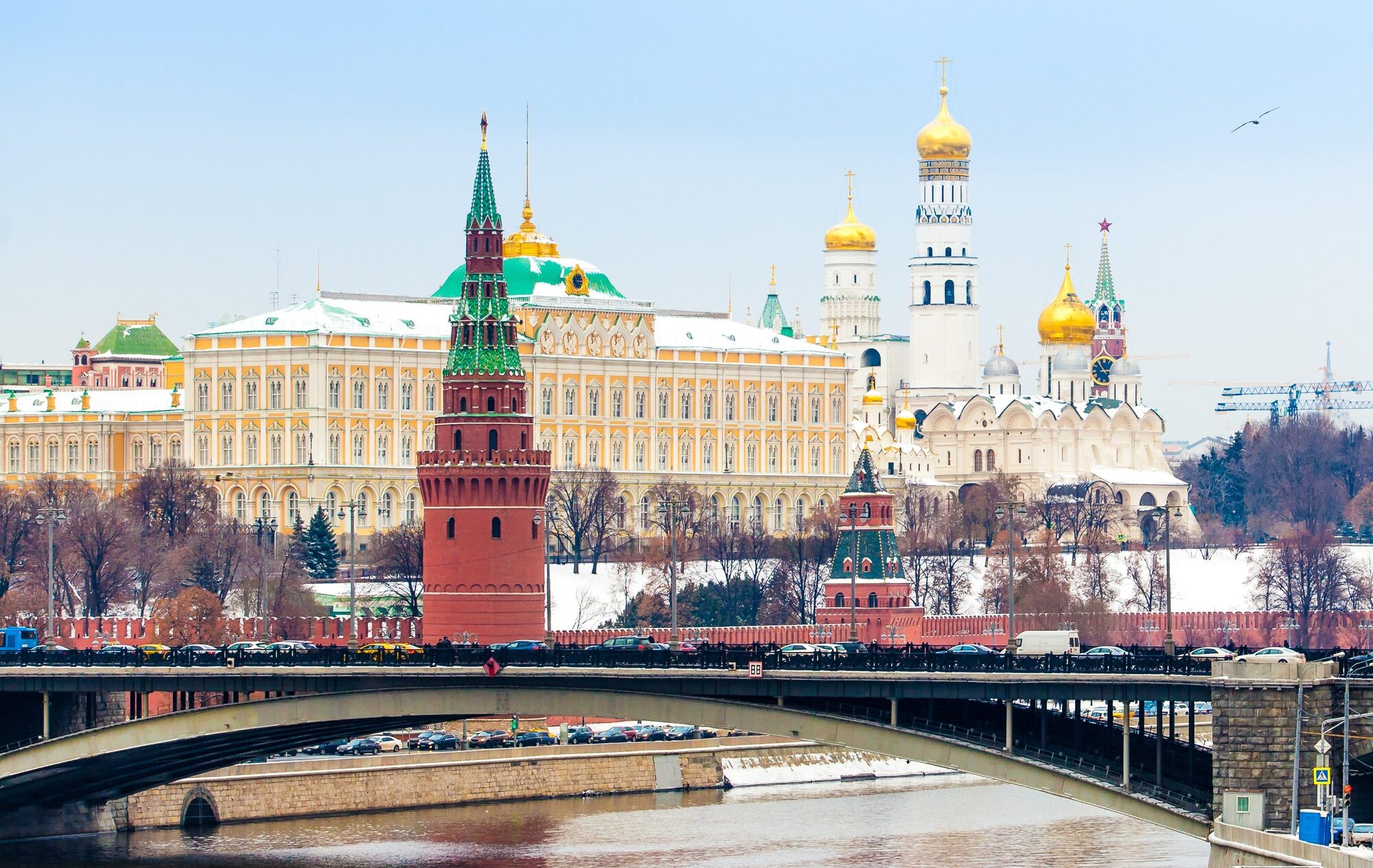 Is doing MBBS in Russia fruitful for Indian students?
What can help you understand this better than putting yourself in the situation for a moment?
You are a medical aspirant who wants to go abroad for further studies. You belong to a middle-class family and you have many things to consider. 
Right from finance to choosing the best value for your investment, all lies in your hand.
What will you do? 
You will probably search a thousand websites, consult agencies for an overview, contact the already settled students, watch YouTube videos, and still be confused about what to do.
Pull yourself up and consider the facts over reviews.
Don't make your decision based on other's experiences.
Do some fact-based research and get the answer figured out yourself. At KCR Consultants we do this all for you, but check out some pros and cons based on the Indian decision-making process…
The benefits you have if you study MBBS in Russia:-
1- Affordable tuition fee
If you wish to get an optimum combination of cost and quality, you can consider Russia.
Besides providing fundamental knowledge, they make you work with the latest technology, giving you an upgrade and all this at a very reasonable price. 
Although the tuition fee and living expenses may vary from university to the city of the university, it is surely going to be lower than in other European countries.
If we take things on average, the total cost that you will have to pay to study MBBS in a Russian medical university is between 3000 to 5000 USD per year which also includes your tuition fee and accommodation cost. (This will cost you around INR 221526- 369210 according to Indian currency) 
Similarly, the cost of living in Russia is also very low. Although the cost of living usually depends upon your lifestyle on average, it would cost around 150 to 200 USD per month. (Which is near INR 11076- 14768 according to Indian currency) 
As far as an Indian student is concerned it can turn out to be a great opportunity at a very reasonable price. 
As the saying goes "An investment in knowledge pays the best interest."
2- Racism in Russia
Talking about Racism, it's usually the discrimination, prejudice, or antagonism by an individual, community, or institution against a person or people on the basis of their membership of a particular racial or ethnic group, typically one that is a minority or marginalized.
You need to understand that, this is a mentality that leads to unfair actions and can exist anywhere. People might sound racist intentionally or unintentionally. This can occur in your own hometown, so there is nothing to panic about. 
All that really affects is how you deal with things. You can take racism positively, considering it a belief that different races possess distinct characteristics, abilities, or qualities, and that's what makes them unique.
Talking about the Russian community it is considered to be very welcoming. They are more driven by morals deeply attached to social manners and follow a decent behavior pattern.
You needn't worry much about racism and rather focus on keeping a positive approach towards all the challenges you face.
3- No donation admission
The admission procedure in Russia is made very simple. There is nothing like a donation to get admission. Neither you need to get in trouble for IELTS or SAT. 
You don't even need to give the entrance exam to get admission in any of the medical institutes of Russia. 
Russian universities have the best selection method. It's more like a first come first serve basis. The selection is dependent on your grade two performance. All you need is a good percentage in class 12. 
It must be more than 60% and that's all. Unlike many Indian institutes that take donations or capitation fees apart from the yearly fee, Russian universities accept no such fee and do a fair selection.
4- English as a medium to teach
It is considered that a different nation means a different language. But the Russians have a solution to this problem as well. Many universities in Russia use English as the mode of teaching. 
As English has become a universally understood and spoken language, Russian universities have started providing education in English itself. 
5- Comfortable accommodation
Russian universities have cozy and well-maintained hostels for students' convenience to stay. As the weather in Russia remains cold so they have these centrally heated flat-like hostels. 
Each room comes with an attached bathroom and kitchen. They even have separate accommodation for boys and girls.
It comes with all the basic facilities like canteen, laundry, reading rooms and much more. 
A good security system with guards, upgraded comforts, centrally heated, well-furnished rooms, and reception for any query or information.
6- Method of teaching
The maximum learning process in universities is practical in nature. They try to include live examples or teach through experiments for better understanding. 
What's even more interesting is that they have a very organized class strength. Each class enrolls 12-15 students. 
They even sort them to have resembling nationality. This ensures a better learning atmosphere. The students can get individual attention. 
Considering the importance of MBBS, one can mug up everything in such a learning pattern, and it sure helps.
7- International exposure
We as Indians are born and brought up in a certain kind of environment. Our world is usually surrounded by similar faces. 
So stepping out of that comfort zone is a big challenge for all of us. But once we get our minds open and clear, we can bag many opportunities. If studying MBBS in Russia becomes your chance, you can get international exposure. 
As mentioned, students from across the globe, even from well-established superpowers like the US, all belong to a different kind of society, have a unique mentality, and a different lifestyle. This makes it an opportunity for you to go and explore different cultures.
Vibing with people from different yet positive attitudes can really influence your nature. So studying MBBS in Russia will not only give you a world-class learning opportunity but will also give you international exposure.
8- All-around development
Besides studying, you also get to enhance your skills by participating or practicing in co-curricular activities after college. 
They take part in sports competitions, contests, student festivals, and other recreational events. 
Universities have their own student theatres, sports teams, volunteer associations, and student construction teams. 
All these not only help the students get better at co-curricular activities but also make them mentally fit by helping them relieve stress gained over a hectic schedule.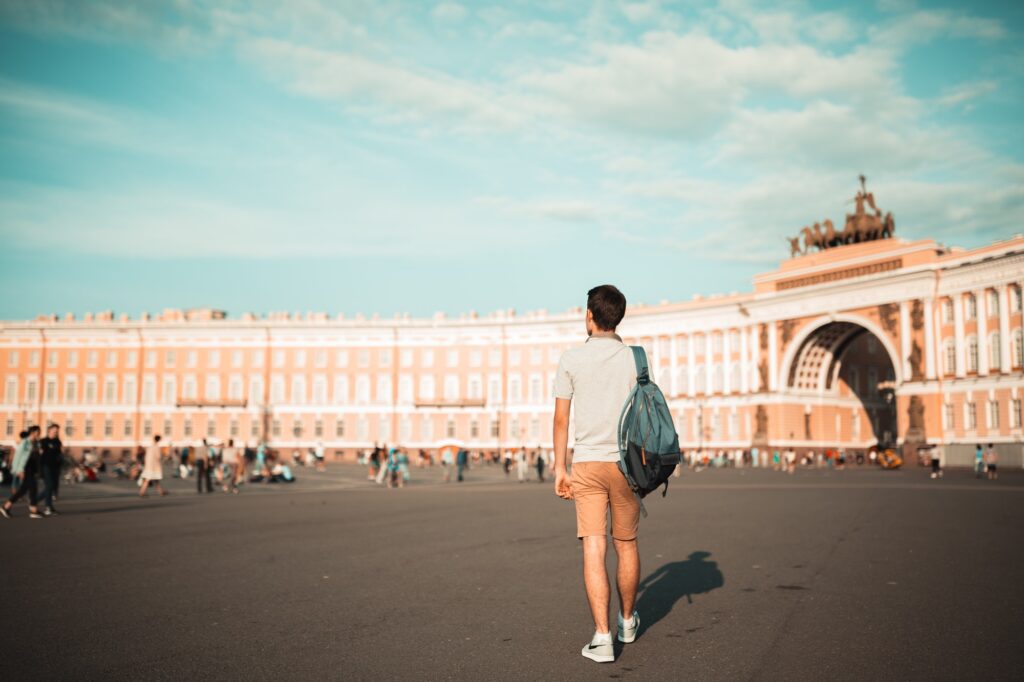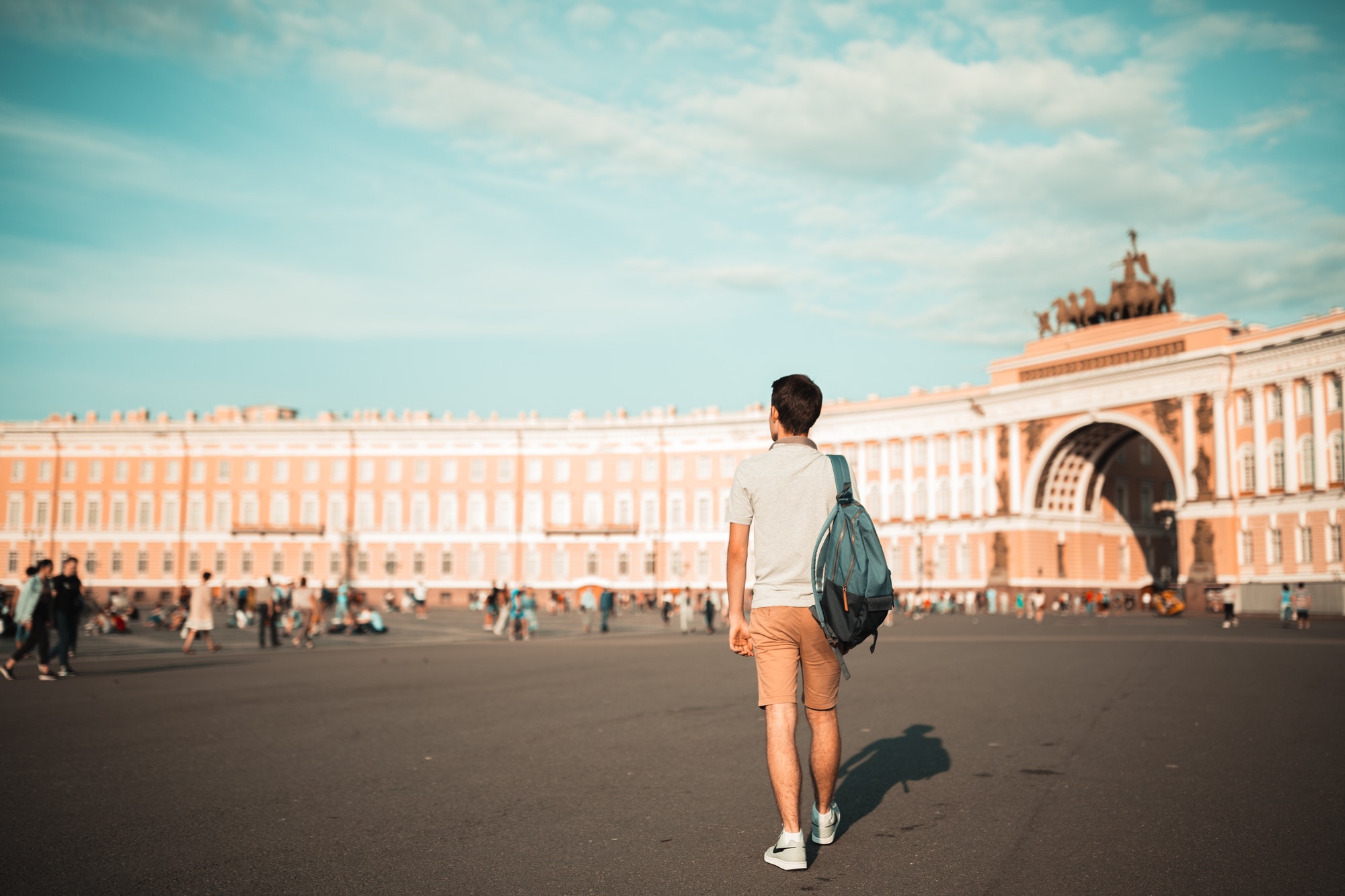 Facing the reality openly:-
Considering that Russia is your ultimate destination and, once you reach there and do your MBBS all the problems of your life will be gone, is utter foolishness. 
There are many obstacles that might come in your path to a successful accomplishment of MBBS in Russia, even after completing the course.
Don't comfort yourself in the name of magical life at a low cost. All it takes is a dedication to drive you through and make the journey memorable.
So, here are some drawbacks you might face during and after your journey.
1- Russian linguistics
You might be thinking of taking admission to a university that teaches in English. 
But what are you going to do when it comes to living there? 
Not every Russian speaks English. You might face problems in shopping for everyday groceries or exchanging words with local residents. 
In the end, you have to know the Russian language in order to survive peacefully. 
Taking it as extra coaching or doing it in your first year as provided by many universities, is all in your hands. You just need to know the right thing for yourself.
2- Climate
Russia remains cool for the maximum winter period. In fact, the temperature remains below 0 degrees Celsius for three to four months. 
This might turn out to be bad for students' health, and they might have to face random fever and cold. This is the major adjustment problem that the Indian students might face staying in Russia. 
Although the freezing cold wouldn't be a problem inside the campus building or hostel, as all are centrally heated, but on a general basis, this can turn out to be a problem as we Indians are not used to such low temperatures.
3- Bilingual course
Many universities in Russia provide education in a bilingual manner. This means that for some years the medium of teaching will be English, whereas for the rest of the years the medium of teaching will be Russian. 
How can this be considered an advantage? 
Those who are not willing to learn Russian and only focus on the subject matter will be at stake. 
Opting for one-year language training means a 7 year course period, therefore consuming more time. 
4- Course duration
For any aspirant who wants to study MBBS, time is the most important element. We want things done instantly or within a short duration of time. But the courses offered by Russian universities have a longer duration. 
The basic course duration for MBBS in Russia is 5.8 years, which can be estimated at around 6 years. For those students who want to learn Russian, they will have to spend about 7 years completing the course because the first year only Russian is taught until you are fluent.  
The longer the duration extends, the more hectic it becomes. So this can be counted as a disadvantage for the students who are looking forward to pursuing MBBS in Russia.
5- European curriculum
It is very exciting to learn that many European universities, including the medical universities of Russia, provide an excellent course along with overall growth and development by continuing co-curricular activities for the students. 
This is actually helpful as it focuses on the overall growth and development of the student without putting the students under immense pressure. But it has a drawback as well. 
This is not a high school or preschool where the teachers will initiate the students to go and do the extra effort to keep themselves indulged. 
Talking about students with low self-esteem issues or lack of a good attitude, they will barely participate in any such activity, probably leading to failure. 
The drive to keep the students motivated enough lies in teachers' hands, but to initiate and participate in such events is in students' hands.
We all have known foreigners as one with greater confidence and a very different kind of vibe. 
In order to adjust among them, one needs to have that confidence within. So a student from India, with low self-esteem or confidence, might not stand a chance to study MBBS in Russia until he or she proves out to become better. 
As quoted above, "There is more to Russia than just MBBS".
But we at KCR Consultants can help you with learning the language and building your self-confidence for a successful education and stay in Russia.
6- Lifestyle Drift 
Moving to a whole new place and then adjusting according to its lifestyle is a whole new flex. Besides making adjustments, there is a lot of change in one lifestyle as well. 
This huge drift from what you were before and what you are going to become might seem uneasy for some students. You not only change your lifestyle, but you also change the way you look at things. 
There is going to be a huge change during both durations, the one venue shift to Russia, and the one when you move back to India. 
Some students capture themselves in a particular image and then form their comfort zones, which is totally not going to help once you go back to your original state. 
This can be a problem for the students who have adjustment issues between the lifestyles of different places.
7- Fraud clutches
When you are planning to move out to a new country you are supposed to have the important and right information. But if by mistake you fall in the clutches of a person or company waiting for a customer with the only intention of making some quick money, you will be found in the middle of nowhere. 
A lot of times students are seen depressed and hopeless as moving out to a new country is not a small decision. That's when these agents pop in, show the students some dreamy world of Russia, get the money, and whoosh. 
They will be gone in no time once they have their goal to fool you, accomplished. This is where we at KCR Consultants ensure that you get the right knowledge and support while taking the decision to move to Russia for your MBBS.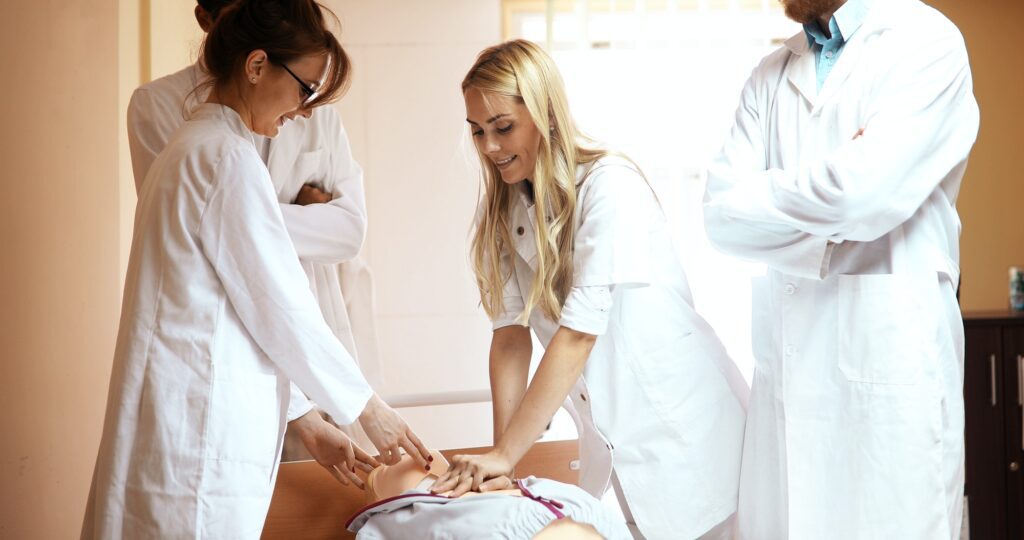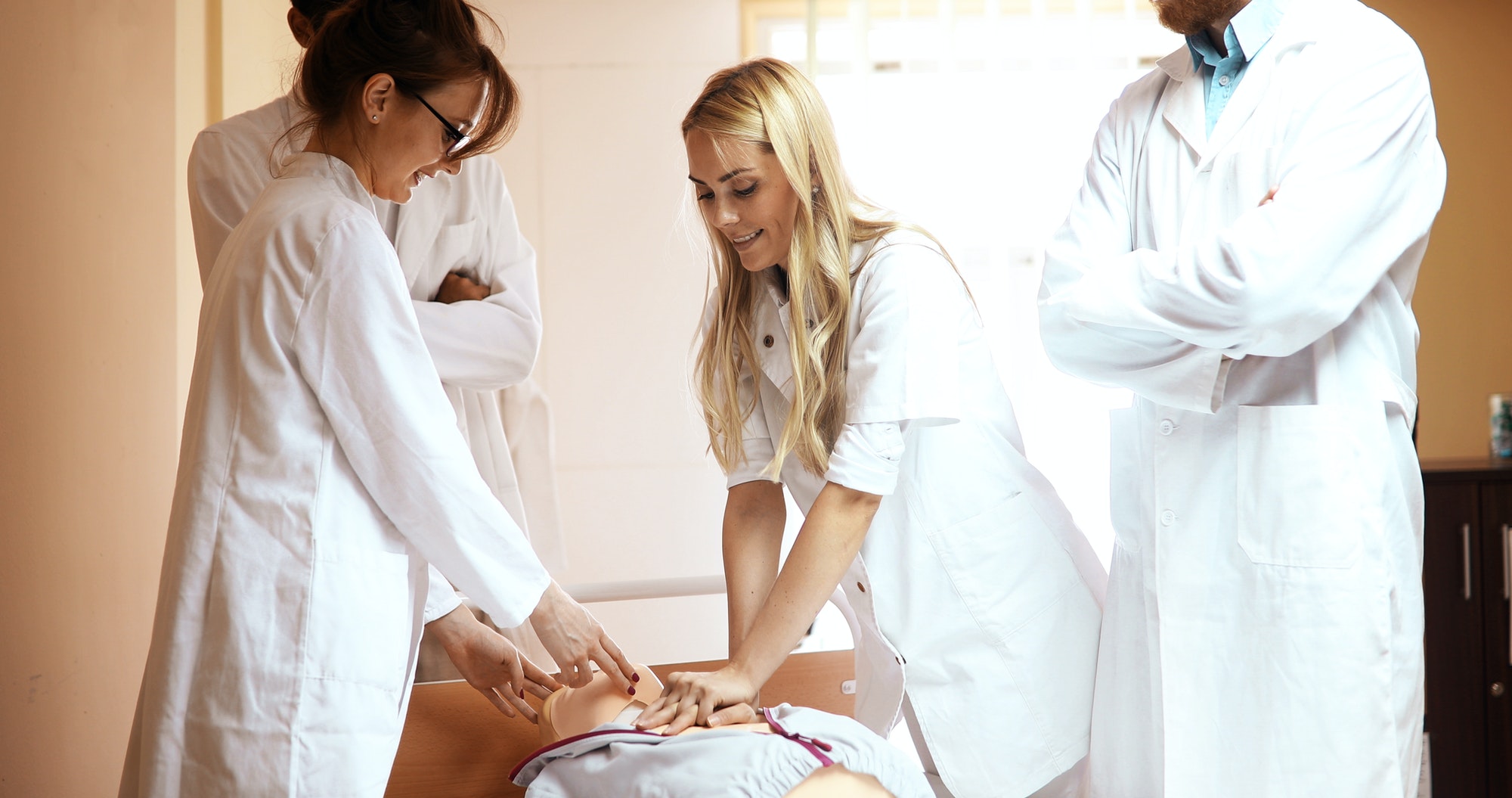 Think clearly
Traveling a long distance, doing all the expenses and at the end realizing that you have made a wrong choice is a whole waste of time and money. So be wise and before you make a decision just ask a few questions to yourself.
Is MBBS really your passion?
What are you looking for at the university you want to be in?
Will you be able to adjust to the changing environment?
Are you really passionate about doing MBBS from Russia?
What all the necessary steps are you going to take to make this the best decision for your career?
Getting Started
Now that you have made your decision it's time that you sort the things out step by step. 
1-Qualification criteria
Age- the minimum age to take admission in any Russian Medical college is 17 years and the maximum age limit is 25 years. The candidate must complete 17 years or such, let's say by December 31, 2020. 
The candidates must have passed his/her 10+2 with subjects physics, chemistry, biology, and English.
Passing 12th under an open board or correspondence classes is not considered eligible for admission.
The minimum passing percentage of grade two, in order to get admission in Russian University, is 50%, in the above-mentioned subjects.
Let's now address the most frequently asked question:
Is NEET required for MBBS in Russia?
Yes, it is necessary to qualify for NEET in order to get admission to a Russian Medical college. 
But is a misconception that it is required only because the universities have set such criteria. Actually, as per the new rules announced by MIC, NEET qualification is a must in order to make you eligible to sit for the screening test, which is a must-have to practice medicine in India. 
As all the Russian Medical universities provide MIC screening test training, so it becomes mandatory to have qualified NEET first.
For those who are planning to practice medicine outside India, NEET eligibility is not required.
So the expected NEET cutoff for admission in Russia is as follows:-
General category- 110-130
General category(PwD)- 115-125
SC/ST/OBC- 90-100
SC/ST/OBC(PwD)- 90-100  
2-Admission procedure
Every year the applications for admission in Russia for MBBS are likely to start from 1st May. The filling period is from 15th June to 31st October. The application forms must be submitted by October 25th. 
It is always advised to apply as early as possible because it is a first come first serve basis and the seats are limited. Applying early adds to an advantage, as there are many applicants applying from across the globe.
Applying for the university
Documents required to apply:-
12th class mark sheet
Birth certificate
NEET scorecard
Valid passport
PAN card of student and parents
The bank account statement of student and parents
Police clearance certificate
Physical fitness certificate
Student visa
Step-by-step admission guide:-
Find a suitable college/university according to your requirements. Then find a top-level study abroad consultancy who are the direct authorized admission partners of the college/university you want to take admission in.
All the documents provided by you will be attested to the eligibility criteria.
If the documentation provided meets all the eligibility criteria, then you will be provided with all the fees and costs and other important information. 
They will also let you know the facilities provided by them if you select them as your mentor. All this will be considered authorized and official after proper documentation.
Once the paperwork is done and the deal is finalized, they will book your seat in the mentioned college with a nominal seat booking charge.
This will bring you the confirmation letter from the college or the university you selected.
Then all the basic processes like your visa and tickets will be booked by them.
Once everything is planned, you will fly to Russia. After landing, it's completely their responsibility to pick you up and take you to the hostel or college campus. 
After finalizing the settlement and the whole admission process, including the fee submission, you will be set to start a new journey.
Also, remember your consultancy is responsible to provide all the related services throughout the 6 years.
We at KCR Consultancy provide all the above-mentioned services to make the process easier for you.
3-Fee structure
Talking about money, you will be happy to know that many Russian universities support students via scholarships for MBBS in Russia.
So if you are a student with high ambition and an excellent academic record, but are facing financial issues, you can count on these extra facilities.
Here is a table sharing the university name and fee structure in ascending order. This will help you count on your expenses.
| Name of University | Tuition fees | Hostel fees | Annual fees |
| --- | --- | --- | --- |
| Bashkir state Medical university | | | |
| Crimea Federal Medical university | | | |
| Ryazan state medical university | | | |
| Perm state medical university | | | |
| Smolensk state medical university | | | |
| Saint Petersburg state medical university | | | |
| Orenburg state medical university | | | |
| Kazan state medical university | | | |
| Tver state medical university | | | |
| Kursk state medical university | | | |
| People's friendship university | | | |
| First moscow state medical university | | | |
*all the values are in INR (Indian Rupees)
On average, the total expenditure(6 years) for MBBS in Russia can vary from INR 16 lakhs to 30 lakhs, depending on the university you choose and how you spend. 
Talking about increment, the range of expenses also depends on the rank of the university, location, and English program.
4-Expenses sorted
The expenses per month usually rely on your lifestyle. In Russia, you have many more options to create the kind of lifestyle you want. 
Here's a quick overview of other options, as well as expenses, you might have to pay apart from the fee.
1-University hotels/ Dormitory
Dormitories are the living place provided to the foreign students, which are usually located on the campus or not far from the University. 
University dormitories are usually equipped with chairs, desks, closets, bookshelves, beds, and nightstands. This is the most affordable option for International or out-of-town students. 
A single room is usually shared by 2 to 3 students. They are also equipped with a shared kitchen, gyms, recreation rooms, canteens, and laundromats (a public establishment with coin-operated washing machines and dryers). 
Some dormitories also provide locker rooms and bicycle sheds. A security service operates on the premises. It is good to know that the accommodation fee is set by the University. It normally ranges between 5000-6000 INR/month. 
It all depends on the University and the city it is located in. The best part is that it becomes a better and cheaper alternative than a rented room. The payment can be done on a monthly basis or per-term.
In some universities, they also offer discounts if you pay in advance for the whole academic year. In addition to this, dormitories also provide payable or free internet access. 
If you go for a rental apartment, you might have to pay about 400-600 INR/month for internet access separately. The cost may vary depending on the place you settle in. 
2-Rental apartments
Consider if for some reason your University doesn't provide a dormitory or you don't prefer staying there, then you may consider finding a rental apartment. 
It is quite obvious that these apartments will be a bit expensive but you always have an option to choose one according to your convenience considering,- comfort, distance, facilities, and preferences. 
You can also rent an apartment on a shared basis with anyone you prefer to live with. It could be your family host or a friend, it's all on you.
3-Medical insurance
It is compulsory for every student to have medical insurance. It is renewed every year and costs between 7000-14000 INR/year. 
Although medical insurance is required to cover the entire education period, universities request that the policies are to be paid per year or semester.
4-Medical check-up and Visa extension
As mentioned earlier, it remains freezing cold there, which could be a great challenge for those who cannot cope up with the changing climate. 
Here a timely medical check-up is necessary so that you may avoid health issues. 
Considering every term when you travel back to Russia from India, the check-up becomes necessary. 
Similarly, you will also have to pay for the visa extension. Both of them will together cost you around 7500 INR/year.
5-Food
Usually, the food is provided to those who live in university-provided accommodation or hostels. The charges are covered in your tuition fee. But if not included, then you might have to pay about 60,000-100,000 INR/year. Those who prefer cooking on their own need to spend between 4000-6000 INR/month. Here's a price list of all the basic necessities in Russian currency.
(NOTE- 1 Russian Ruble= 0.94 Indian Rupee)
The above-mentioned pricing depends much on the place you buy things from(corner stores, market, supermarket).
6-Traveling cost   
If you have planned to stay in the University hostel, then you needn't worry about traveling expenses.
But if you stay away from the University premises, then you might need to keep track of travel expenses.
A single journey on the Moscow subway costs around 55 RUB (52 INR). Using a student discount, one can get a monthly underground card at 360 RUB (900 INR). 
7-Cultural visits
There are many sites worth watching in Russia. Visiting them can add to your knowledge and entertainment as well.
Theater tickets cost around 500-2500 RUB (600-3000 INR), whereas cinema visit costs around 150-500 RUB (200-600 INR).
Visiting a museum costs between 100-1000 RUB (100-1200 INR).
Some cultural centers offer discounts for students.
Some museums also offer free visits for students with a valid student ID.  
8-Fitness 
Including fitness in our daily routine is really important. It relieves stress, helps maintain a good physique, and boosts health. So shifting to a new play must not change your good habit.
Many Universities have their own fitness centers, swimming pools, and playrooms. They are open to University students and if paid, then they are cheaper.
On average, the monthly pass to the fitness center costs between 1500-4500 RUB (1000-6000 INR). Similarly, a monthly swimming lesson costs 300-500 RUB (400-600 INR). On buying an annual pass, the average monthly cost will be less.
9-Miscellaneous expenses
Although taken lightly, one should be very disciplined at savings.
Your miscellaneous expenses don't mean the extra money that you can save for things you like or to eat and shop. It's actually the money you need to keep safe for any emergency situation. It is really necessary if you are living alone.
Keep a safe budget of 20,000-30,000 INR. It can be used in case of any medical emergency or other unavoidable urgent situation. It's better to be prepared than to panic.
10-Personal expenses
This is something that totally depends on your lifestyle.
This includes your extras, like your shopping, delicacies, wishes, and much more.
You can always manage it out according to the resources you have.
This totally depends on you, so this may vary from person to person.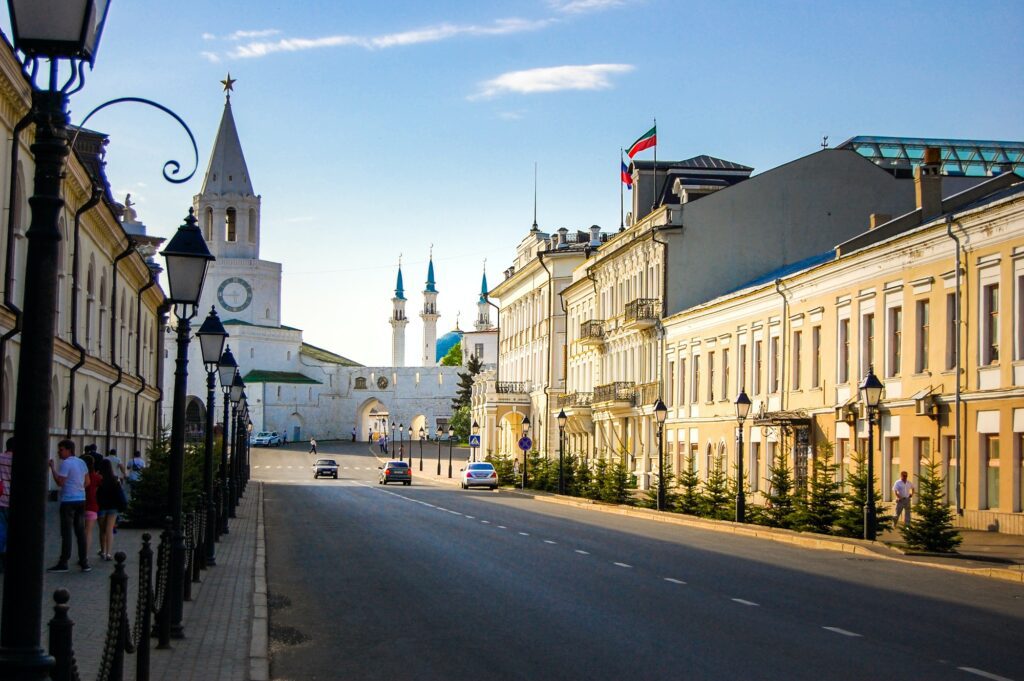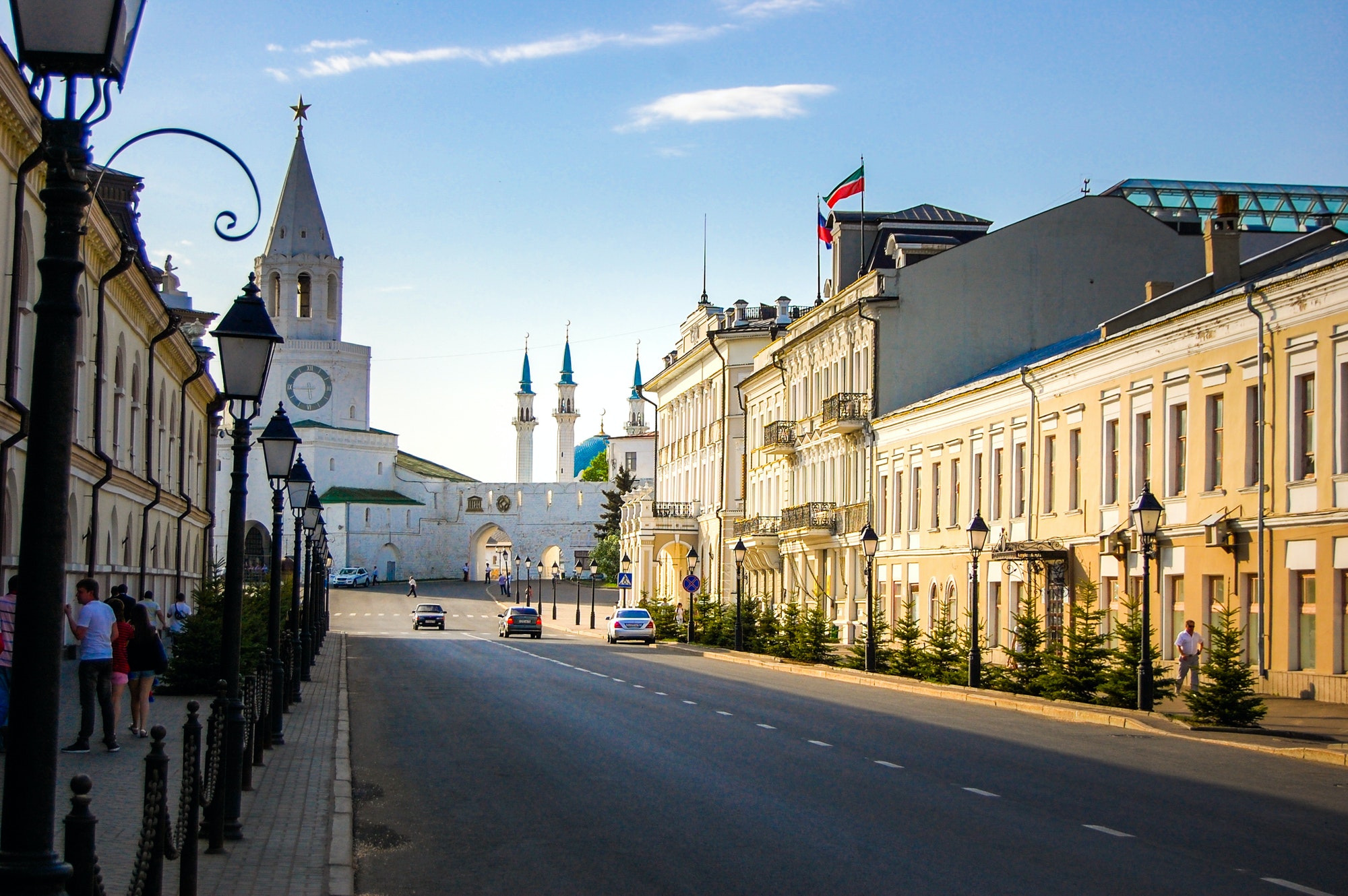 Facts you need to know
Now that you have all the information with you, some things are to be understood properly, before you make a final decision. So let's get started:
MBBS or MD?
Don't get confused between MBBS and MD. In India, MD is awarded as a postgraduate degree after MBBS (i.e.-Master's degree) M.D. stands for Doctor of medicine (Medicine Doctor in Latin).
In India, both MD and MBBS are not equivalent. But when compared to Russia, Indian MBBS, and Russian MD, both are equivalent.
In Russia: The Bachelor's degree itself is a "Diploma in medicine(Physician)", as in many other countries. Some institutions award the "Diploma in medicine (M.D. Physician)". This would be equivalent to MBBS only after clearing the Foreign Medical Graduate Examination (FMGE) conducted by the NBE in India. Please be informed that this is not a postgraduate degree.
MD is a Master's/Postgraduate degree. A candidate becomes eligible for MD only after successfully completing an MBBS degree. Some countries consider an MD degree a professional doctorate for surgeons and physicians whereas others consider it a research degree equal in value to a Ph.D.
Therefore, a student completes an MD after the MBBS to obtain training on a specialization of choice. MD specializations include pediatrics, gynecology, obstetrics, ophthalmology, dentistry. An MD is expected to gradually make the student a specialist in the Medical branch of choice. 
So it becomes really important to understand that if you want to practice medicine in India after completing MBBS from Russia, clear the FMGE. Once you are done with the FMGE, you can either choose to start off with your internship in India or validate your foreign internship experience from the Medical Council of India.
The only problem with this exam is that it is very difficult with a low passing rate of less than 20%. The exam set up is made very difficult for political reasons and it lacks transparency. You are not allowed to take the question paper/notes and not allowed to see the marks. In the name of the result, you are only shown if you have passed or failed.
It's a big risk because if unable to clear the test then all the money and six years of investment will go to waste.
Booster 
For the preparation for the FMGE examination, focus on the course of your first and second year of MBBS study. Here's the experience shared by a student who mentioned that:
 "Thinking about the FMGE in retrospect, it was a tough exam when I gave it the first time".
Why?
"The exam was testing us in ways we were not taught. It was a long time since I had read first and second-course subjects".
"But even subjects like Medicine and Surgery relied on remembering eponyms. So it took relearning a lot in medicine. It was truly frustrating. It takes some emotional and mental planning to go through this".
"I had an educational experience that has shaped me today as an independent learner. For all this, I am proud. That represents my identity today".
"I am FMG, and I am proud of it".
MCI screening test
Why is the MCI screening test required for those who have studied MBBS from abroad?
Why cannot they practice immediately after completing their MBBS degree?
These are some very common questions asked by students, who have completed their medicine from abroad and want to pursue medicine in India. The answer to this is the Medical Council of India screening test. Also known as Foreign Medical Graduates Examination (FMGE), it is a licensure examination conducted by the NBE National Board of Examination in India.
The test is one of the mandatory requirements for an Indian citizen who has a medical degree from a college outside India to practice medicine in the country. As mentioned above, the Russian degree of MD is equivalent to an Indian MBBS Degree.
But in India MBBS is not equivalent to MD. In order to check the capability of the foreign return MBBS degree holders, the National Board of Examination, India conducts this test. The result proves if the student is eligible to practice medicine in India now.
The legality of the test was challenged in the Indian courts and was upheld by the Supreme court of India in 2009. This test has generated controversy with accusations that it is unfair and lacks transparency. The reasons mentioned were:
Not allowing examinees to retain their question paper after examination
Not showing the exact marks or answer sheet upon appeal for failure
An appeal petition was filed under RTI India to reveal the marks of an appealing student.
But sadly, it was not granted. So all the foreign return MBBS degree holders have to go through this exam. The main purpose of the exam is to check the basic knowledge, practical application skills, and common sense of the students. 
This MCI Screening test is held twice a year in June and December on the third Monday and Tuesday of the month.
Clearing MCI
There is no such need to panic to appear and clear the MCI screening test if the student has prepared for the same with a positive approach and proper planning.
Clearing FMCE is not a hindrance if the basics are well clarified and the mind is free from useless tensions. Here are some basic approaches to clear the screening test:-
| Name of the Examination | Schedule | Mode of examination | Exam pattern |
| --- | --- | --- | --- |
| | | | |
| Total number of questions | Total papers | First paper | Second paper |
| --- | --- | --- | --- |
| | 2 (each paper carries 150mark) | | |
| Duration of each paper | Negative marking | Syllabus | Language |
| --- | --- | --- | --- |
| | 2 (each paper carries 150mark) | Total syllabus of 5-year MBBS Course | |
| No. of attempts | Marks of each question | Eligibility |
| --- | --- | --- |
| | Depends on the weightage of the question | Indian or abroad citizen of India |
| Qualification to appear | Exam fee |
| --- | --- |
| MCI recognized Undergraduate Medical Graduation Degree completion | INR 5,500 (non-refundable) |
Prepare MCQ's
Solve as many multiple-choice questions as possible. This will help you save time over lengthy paragraphs and will help you grasp faster. Since Russian universities provide MCI training, you will be having a random MCQ test conducted to keep you updated.
Strengthen your foundation
Understand that learning is a practical thing. We all learn in our day-to-day life. So instead of getting frustrated over the syllabus and other's reviews, focus on self-development. Keep on interlinking learnings with everyday life. This will help you understand better.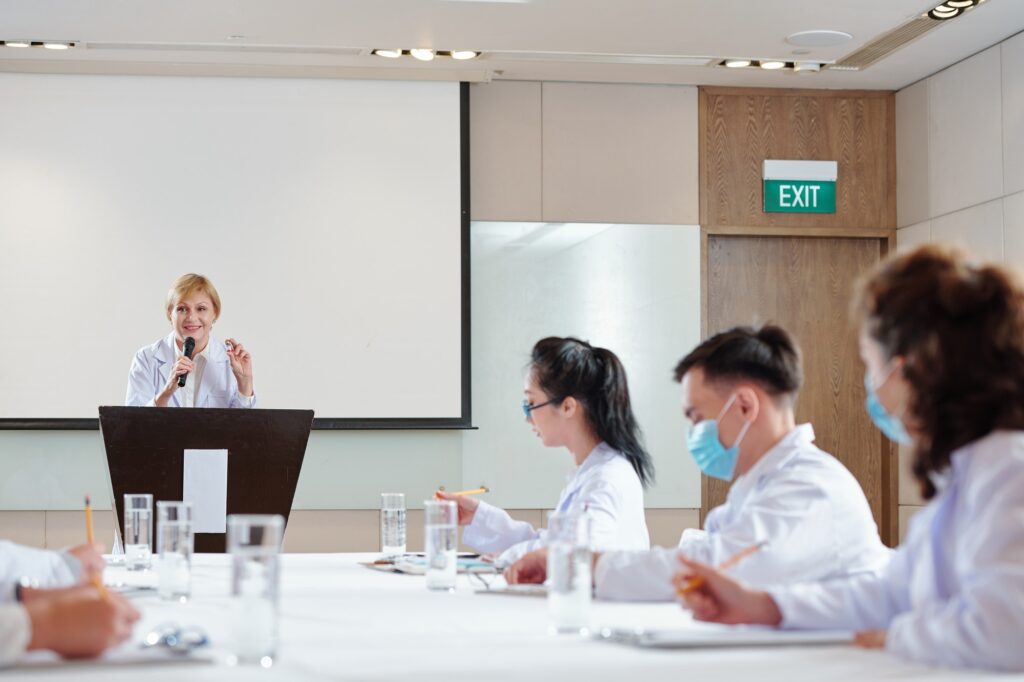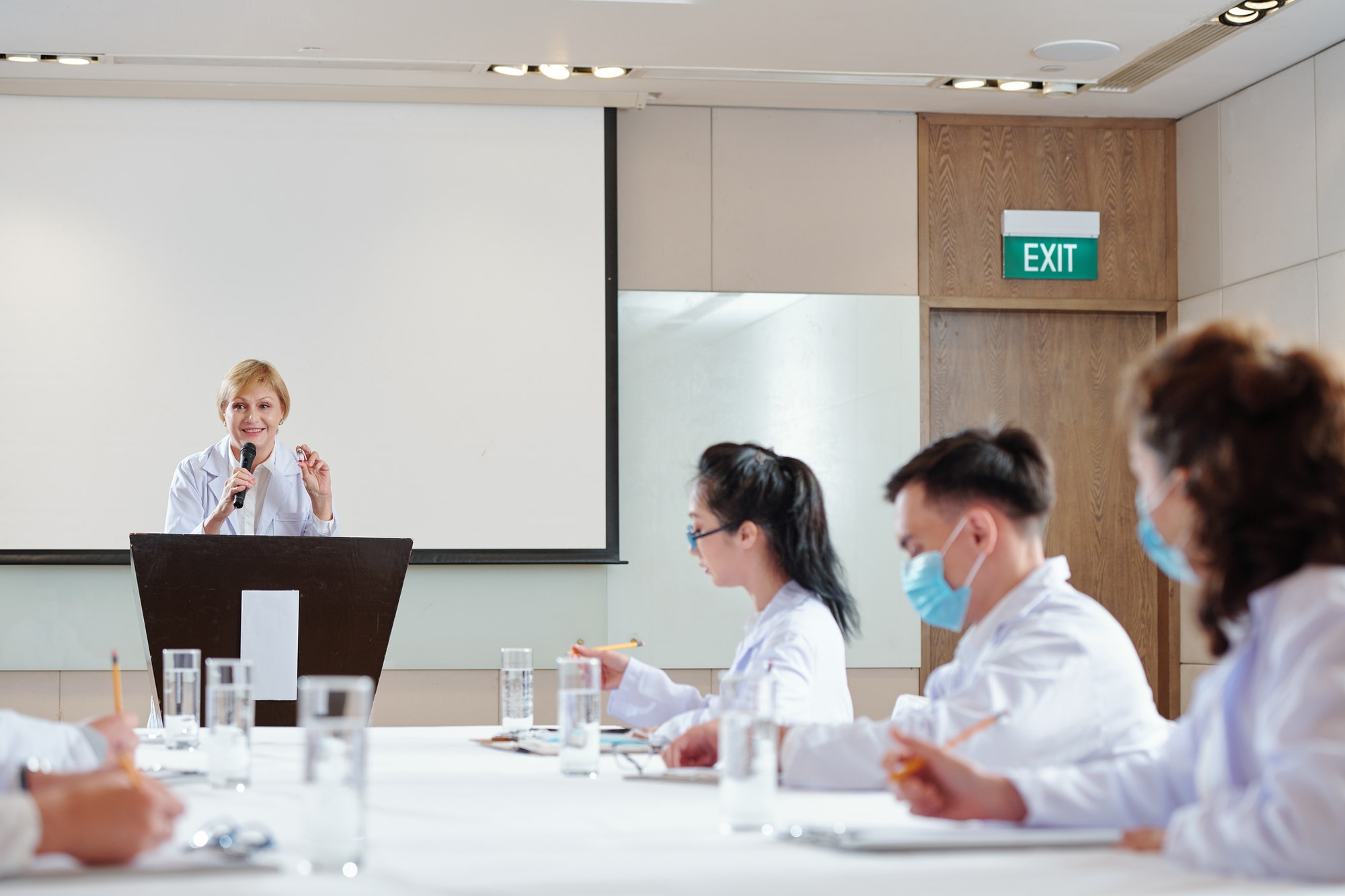 Future plans
After completing MBBS and getting the MCI screening test cleared, you have many opportunities open for you. Some of them are:-
Post-graduation
Those who have completed MBBS from a recognized Russian University can get admission for post-graduation, in any other university, without any interruption.
Join any hospital
Those who are wishing to continue their career abroad can join any Russian hospital after completion of a degree. They can be a part of any Nursing home in Russia itself and practice. The more experience they gain, the more specialized they become.
Practicing medicine in India
One of the major advantages to students who have completed their MBBS from Russia is that they can further practice medicine in India as well. As the MBBS degree provided by the Russian universities has global acceptance, then the students can easily start practicing medicine in India after cracking the FMGE. 
Start private chamber
Having an MBBS degree from this beautiful country, students get "Dr." added to their names. They can then start practicing their career privately by opening their own private chamber. Here they work freely and see patients. This not only provides freedom but also generates a good source of income.
Hospital management
Completing MBBS from Russia, students can opt for post-graduation in hospital management. This course includes hospital management, billing, and a lot more medical-related tasks.
It can help the students to get a job in various medical sectors. Moreover, you can opt for any other medical specialization and have a good job with a good salary package.
So you can wish upon a bright future after having your graduation done from Russia.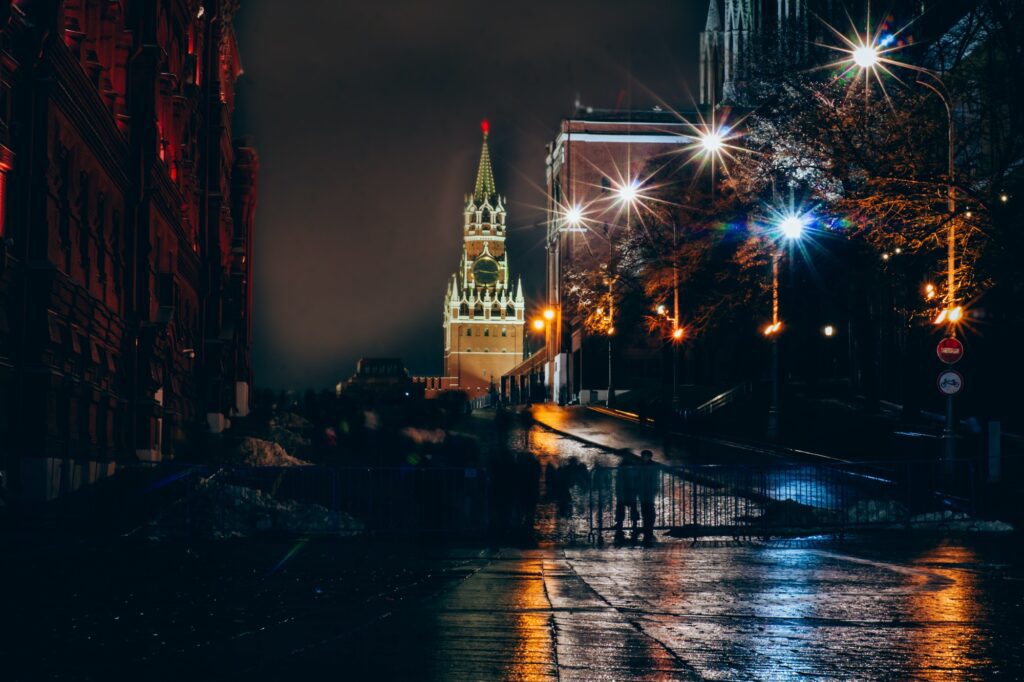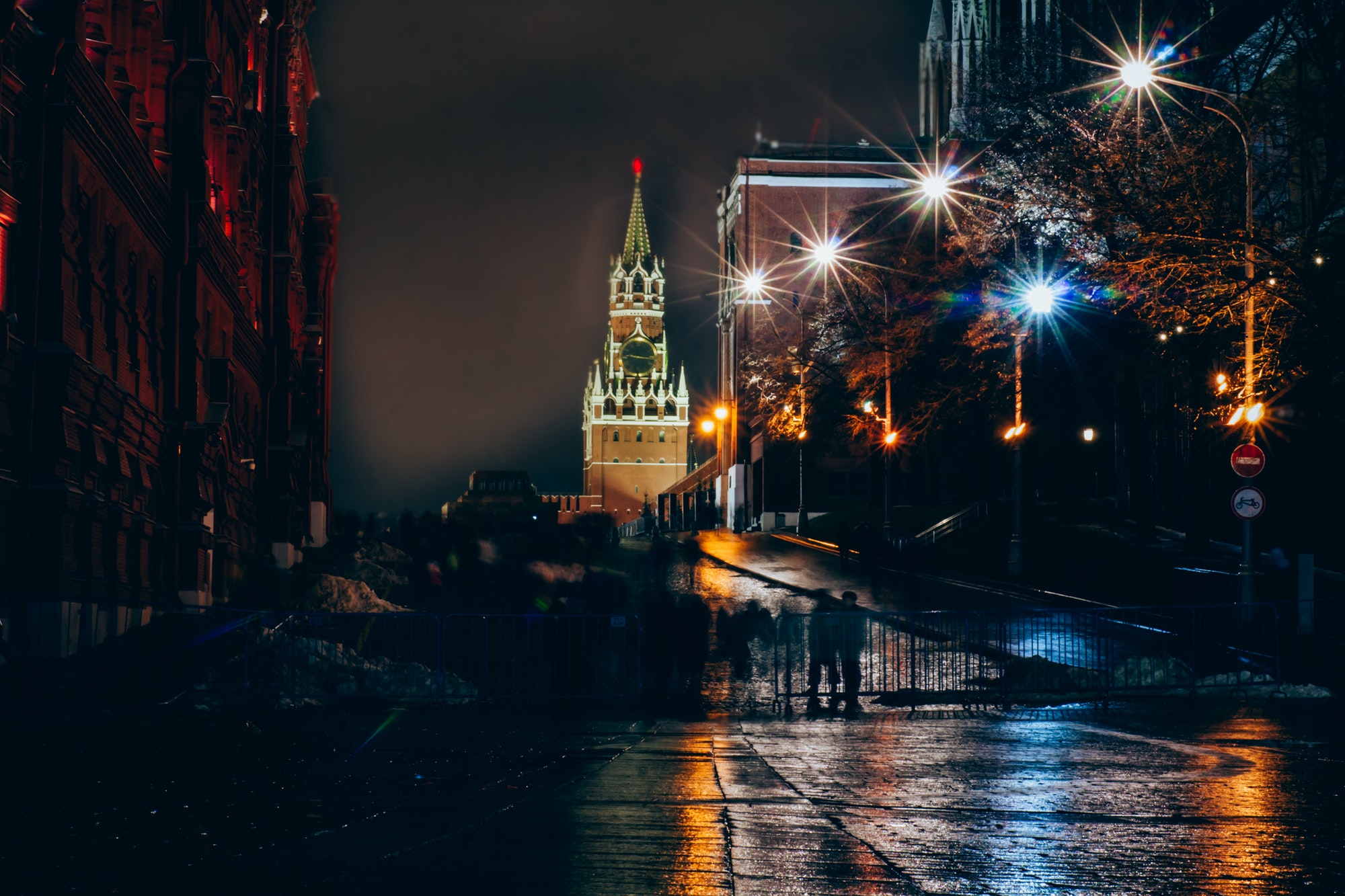 An overview- Russia
Now that you know many advantages of studying for your MBBS degree from Russia, here a quick overview of the country:-
Russia is the largest country in the world. It is the ninth most populous country. 
The country is one of the world's most sparsely populated and urbanized. About half of the country's total area is forested.
The capital of Russia is Moscow. The president of the country is Vladimir Putin and the vice president is Mikhail Mishustin.
Russia has the most college-level or higher graduates in terms of percentage of the population in the world, at 54%. Russia has a free education system, which is guaranteed for all citizens by the constitution.
However, entry to subsidized higher education is highly competitive. As a result of great emphasis on science and technology in education, Russian medical, mathematical, scientific, and aerospace research is generally of a high order.
All in all, Russia is a beautiful country, with a positive vibe of knowledge and nature.
Finalizing 
It's never about what others found good, it's about what you find right.
People usually go for opinions of those who have experience or who are good at giving advice.
But you will never be able to make the right decision unless you ask yourself what you want?
 So before you make up your mind, remember to ask yourself:-
Am I really passionate about MBBS?
Am I ready to face the challenges that are thrown in front of me?
What are my expectations from my future self?
Am I getting the kind of life I wanted after getting my MBBS done from Russia?
Once you have the list of your own goals, you can easily answer these questions. This will bring you an answer to what to do?
Once you know it, you can start working upon your dream, rather than just wishing to do it.
Remember: researching and knowing more about better options is always right, but just searching and never coming to a conclusion is not right. "It's more like you run around the football field doing hard work but never make a goal." 
If anything still leaves you in doubt, feel free to contact us. Our experts at KCR Consultants will provide you with the relevant and best information.
Open from 8am - 8pm Monday - Friday
Fill out the form below to receive expert advice and guidance.