MBBS Abroad Consultants in Trivandrum – An unique opportunity for students in Kerala
Studying abroad is not just a classroom study again in a foreign country; instead a window to the world. MBBS abroad consultants in Trivandrum could be the leading light for those looking for medical education in a foreign country, especially a European country.
Trivandrum-based KCR CONSULTANTS' regional office for Kerala state is well prepared to help students find a suitable medical college and country and apply to the chosen institution.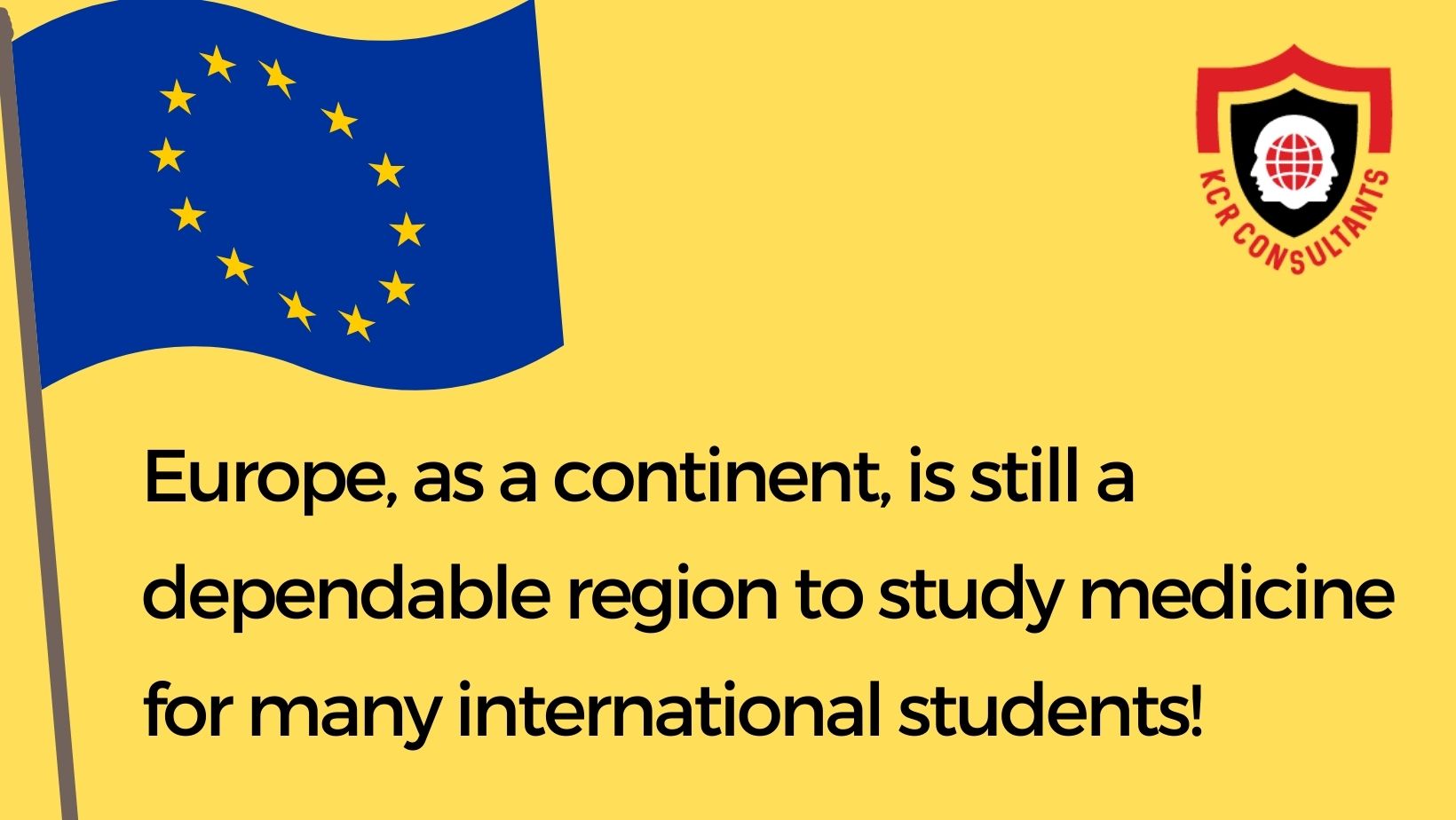 Which is the best country in Europe to study MBBS as per the abroad constants in Trivandrum
Europe consists of many countries, and the popular ones for international students from countries like India for medical studies were Russia and Ukraine! Also, some other immediate neighbouring countries in this area attracted international students due to the low-cost courses, easy admissions, and cheaper living costs.
But the unfortunate developments in this region are disturbing and hence not in anybody's consideration.
The Republic of Georgia is the only major non-European Union country in Europe students still like to seek admission. A good option for low-cost medical studies and the degrees are accepted back in the home countries for sitting the licensing exams.
As an MBBS abroad consultant, KCR CONSULTANTS suggests a few countries in the European Union or European Economic Area for those looking for a better medicine course in a country in the European Union-European Economic Area.
Latvia, Romania, Bulgaria, Poland, and Croatia are a few. Being EU/EEA member countries, the universities in these countries maintain better teaching standards and a safe atmosphere to live and study that matches other EU/EEA member countries. 
Why are these countries suggested to international students for MBBS abroad by the consultants in Trivandrum?
The main reasons why the consultants in Trivandrum suggest the above countries for MBBS abroad are;
One can study medicine in English at a university in these countries that teach and conduct all exams in English.

Most countries accept new students based on their higher secondary school qualifications without entrance exams.

Medical universities in these countries provide a high education standard and still charge affordable tuition fees. 

Across Europe, accept medical degrees from these universities and countries, including the UK and Ireland.

Most universities accept a letter issued by the high school confirming the senior secondary school education completed in English, making the IELTS test not mandatory.

Senior secondary school education passed with at least 70% marks in a science group of subjects is considered qualified by most universities in the above-said countries. But a minimum of 50% of marks in 12th grade to apply is just 50 in many universities.

What about the other countries in the EU-EEA? 
There are around 29 European countries in the EEA. But eight countries don't have an English-taught medical course; hence most international students shy away from applying to these universities. Belgium, Denmark, France, Luxemburg, Portugal, Spain, Sweden, and Slovenia are the said countries.
All other countries in the European Economic Area (EEA) have at least one university providing English-taught medical courses, mainly meant for international students. 
The universities are not expensive and charge a minimal fee, but the admission criteria and competition among international students worldwide are very high and, therefore, not recommended. 
But that doesn't mean we don't assist students in applying to these universities; we do for those interested.
What services do the MBBS abroad consultants in Trivandrum offer?
KCR CONSULTANTS could be the best fit to know about the European country that suits you better.
KCR's counsellors are well-informed, experienced, passionate, and dedicated to student counselling services.
We like the students and parents to understand what is best for them considering their overall background; The student's learning skills level, motivation, the particular reason they are interested in studying at a specific university and country, plans, and the moral and financial support families can provide in their proposed endeavour. 
You can depend on the counsellors at KCR CONSULTANTS' centre of operations in Kerala based in Trivandrum to guide you well.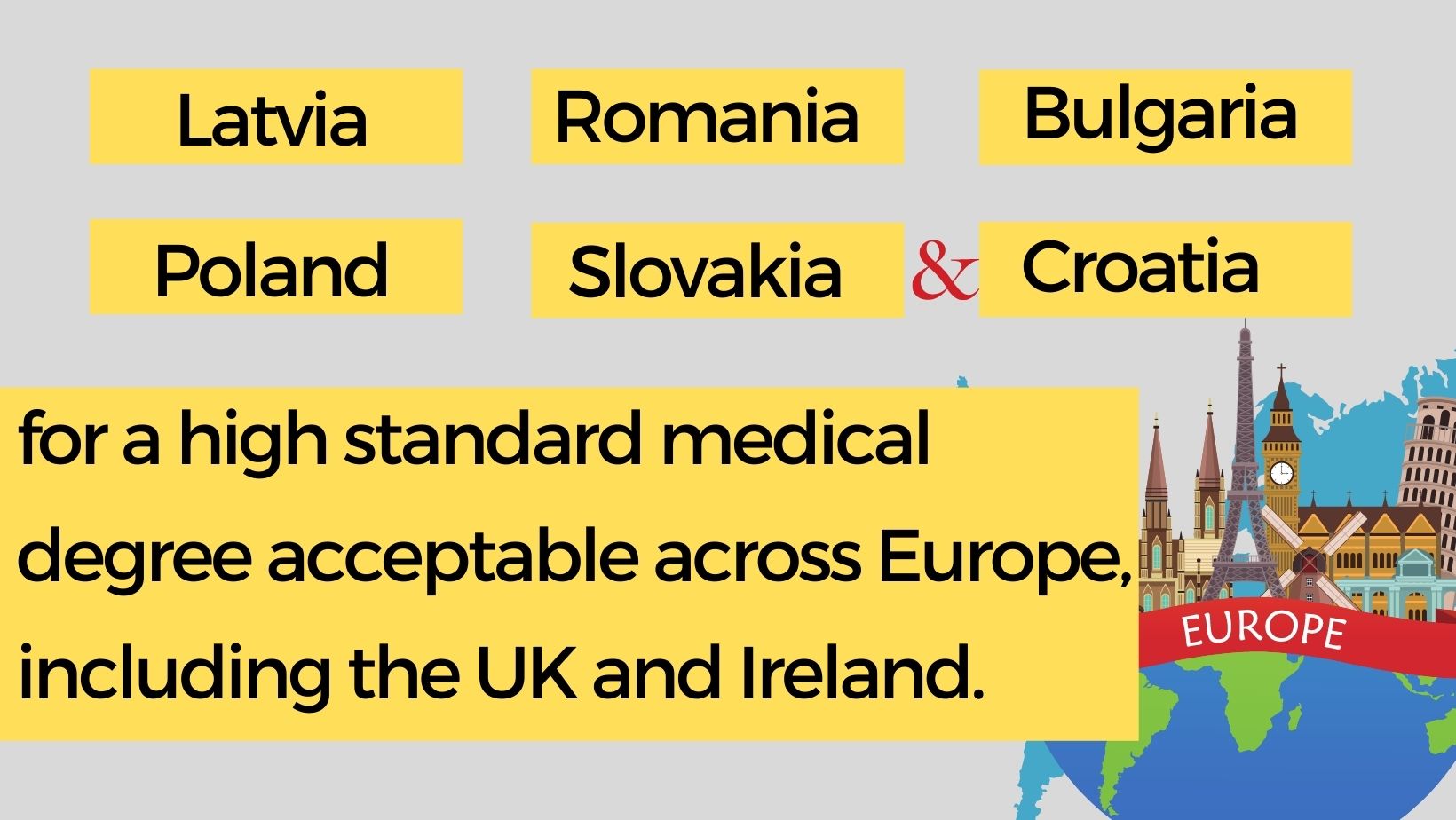 Other articles: MBBS Abroad Consultants in Kerala,