How to Get PR after study in Canada?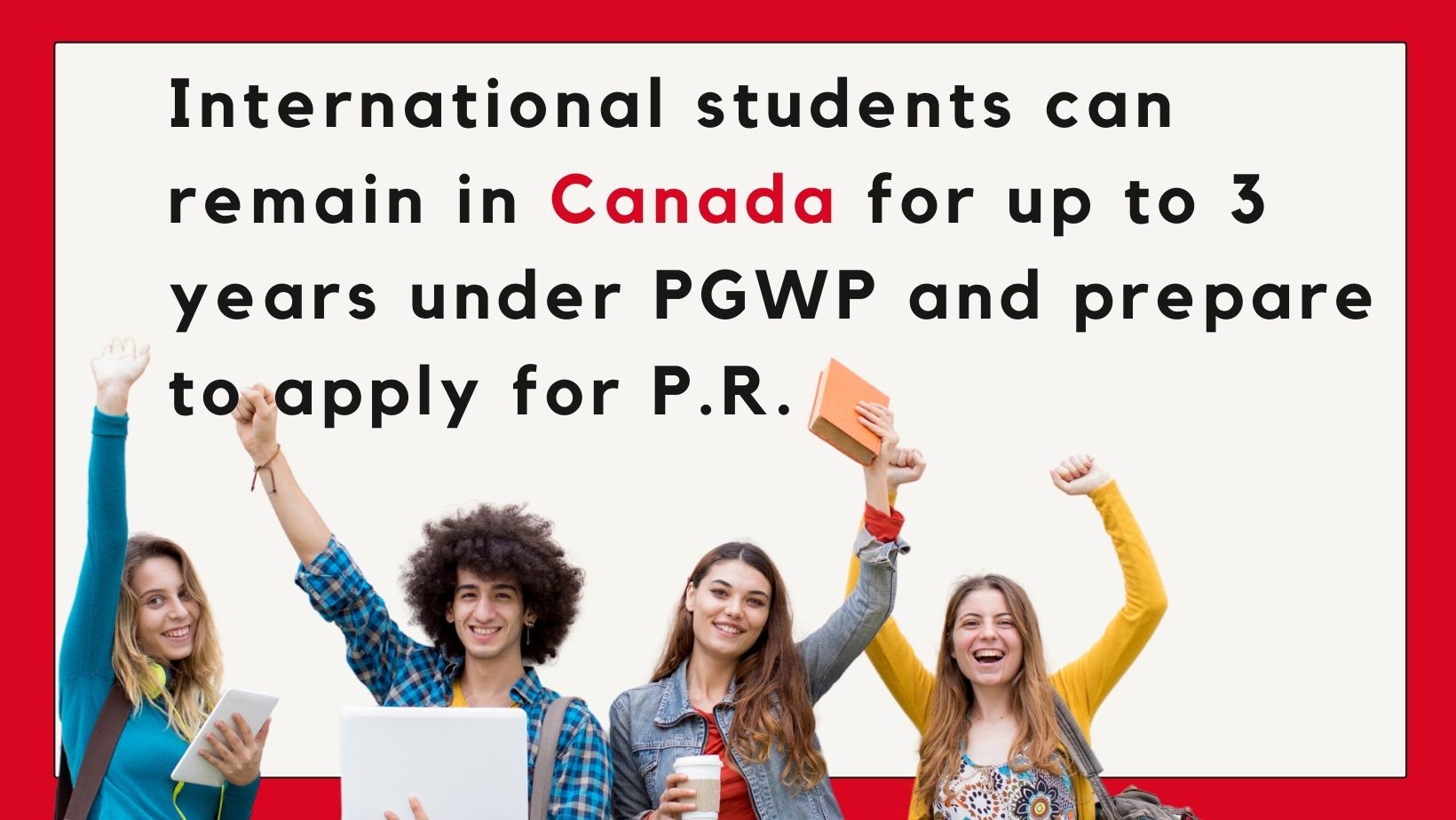 The best way to qualify for a Canadian P.R. is through further or higher education in a Canadian institution. While staying back and working under a PGWP visa for up to 3 years international students understand how to get PR after study in Canada.😍😍😍😍
Through Canadian studies, international students acquire a local qualification and attain better communication skills in English, French, or both. 🍁
After a couple of years of staying in Canada, and work experience gained from part-time jobs will make international students more acceptable to employers. At least a year of relevant and local work experience under a PGWP visa after studies and a better score on English or French tests will make them better qualified to apply for a P.R. in Canada. 
How to get PR after study in Canada, is that costly?
Education in North America is expensive is incorrect regarding Canada. Here in this north American country, one can choose to study a professional training programme, vocational training or academic studies that last at least six months and leads to an accredited Canadian qualification.
👉Importantly, all Canadian education is not that expensive. There are certificate and diploma programmes costing 12,000.CAD to 18,000 CAD per year in tuition fees. This is much cheaper than a university education both in Canada and the USA.
The best part is that starting with the certificate or diploma programme in Canada, an international student doesn't wholly deviate from a university study experience. Instead, a certificate or a diploma route makes them closer to a university education whenever they want to pursue it later in future. 

How and what work experience supports P.R. after study in Canada
It would be best if you chose to study only in a DLI, as those who study in a designated learning institute will only qualify for a Post Graduate Work Permit. 
In most cases, at least a year's work experience under a postgraduate work permit is a must for many to qualify for a P.R. after studies in Canada.🍁
The permanent resident application process doesn't consider part-time work experience.
Many international students choose to study at least a two-year study programme to qualify for a three-year PGWP visa.
Apart from the two-year diplomas, a bachelor's or Master's degree programme will automatically qualify for a PGWP 3-year visa as the duration of the degree programmes are two years and above.
But a one-year study in a Canadian-designated institution will qualify only for a one-year post-study work permit and visa to remain in Canada. 🍁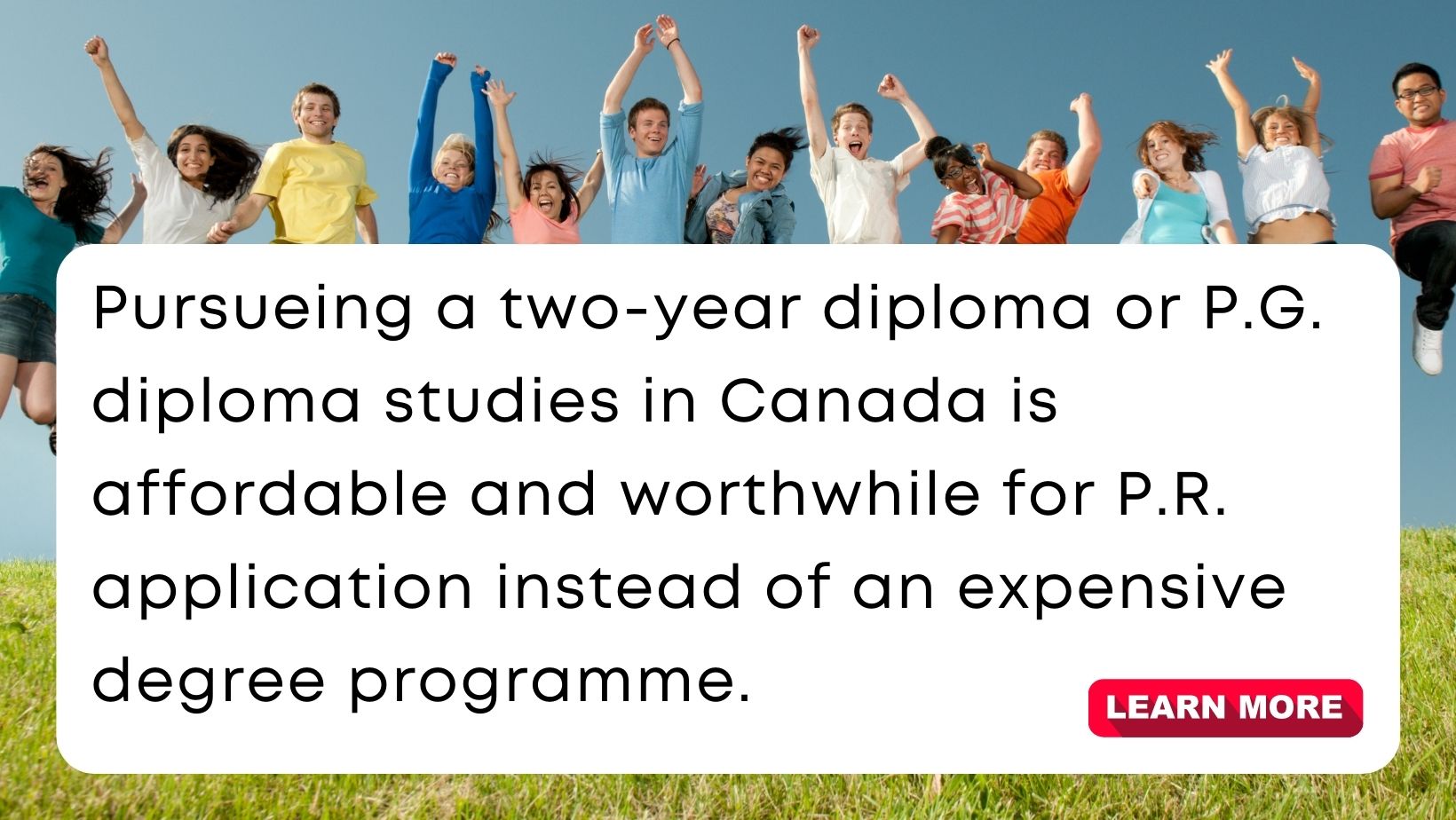 Study in Canada Article and Pages: Study in Canada,  MBA in Canada, Study in Canada without IELTS, MS in Canada, PG Diploma courses in Canada, International Students Migrating to Canada to study