Hotel Management Studies in Germany and Ausbildung Hotel Management
If the most significant job-providing industry worldwide is tourism and hospitality, hotel management is an occupation which is in demand throughout the year.
Suppose a person intends to work in the industry in his home country. In that case, it's always better to attend a vocational or university programme in hotel management and gain hands-on experience in the industry in the home country itself.
But the plan is to look for job opportunities abroad, especially in Europe or other countries; one should look for options to attend a programme in hotel management abroad in a country known for tourism. 
In this case, one will have many options countrywide, especially in Europe, which has many tourist destination cities and countries.
What makes Germany attractive among all the other countries for Hotel management studies now?
Hotel Management studies in Germany also became a practically correct programme after Germany introduced Apprenticeship training, especially after the Skilled Immigration Act 2020 was introduced.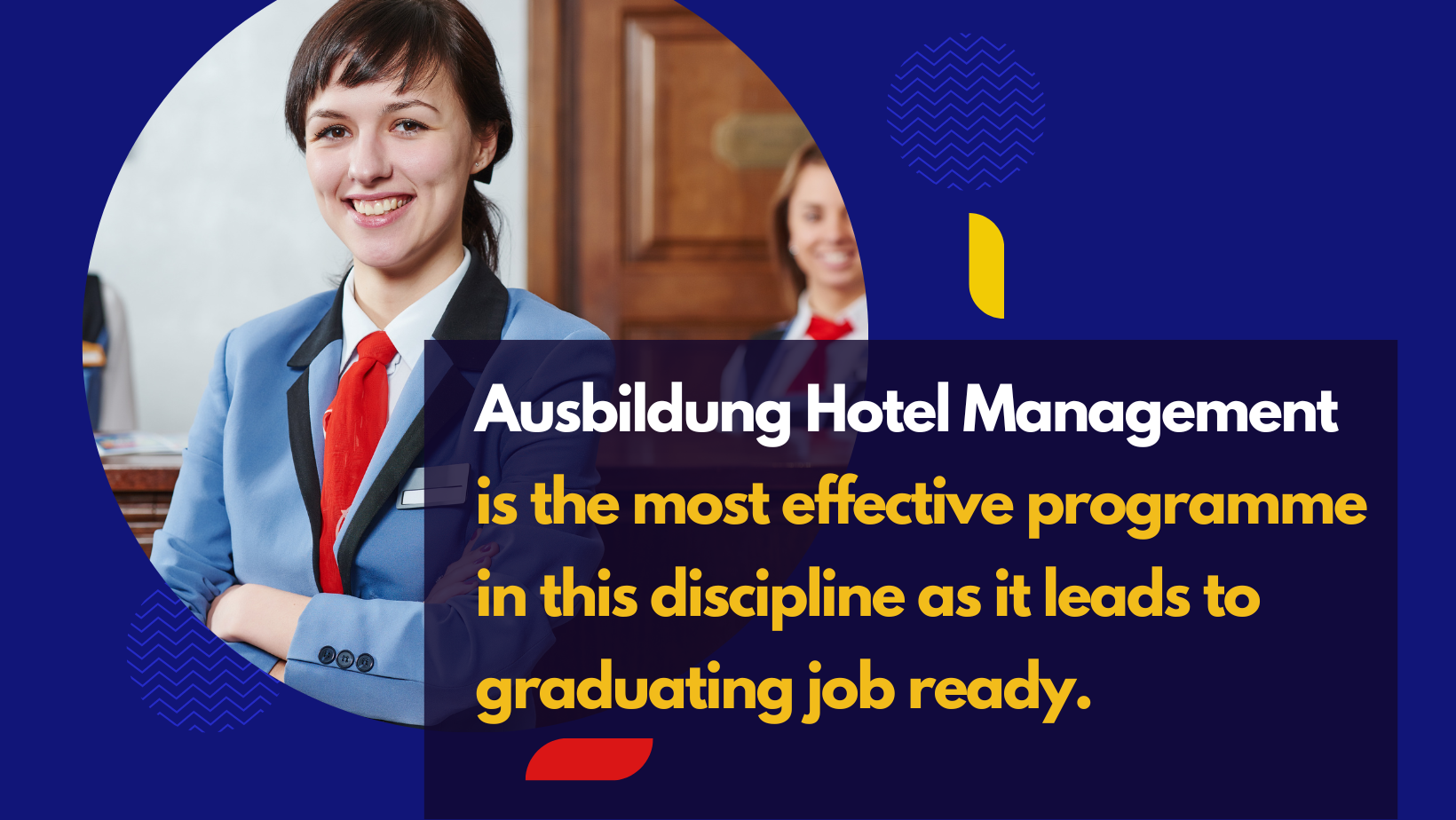 The apprenticeship training known as Ausbildung has been introduced to help German registered employers create apprenticeship positions instead of directly recruiting skilled workers from non-EU countries when they need more employees. 
From Ausbildung, both the employer and the trainees benefit equally. The employers need to pay stipends only instead of regular salaries to their trainees, and the Trainees get an excellent opportunity to get trained on the job by the company's existing employees and monetary benefits from the monthly stipends.  
How do Trainees benefit from Hotel Management Studies in Germany through Ausbildung Hotel Management?
Hotel management studies in Germany through Ausbildung Hotel Management train the attendees in all hotel management areas so that the trainees graduate skilled after three years and with hands-on experience in all the hotel management departments;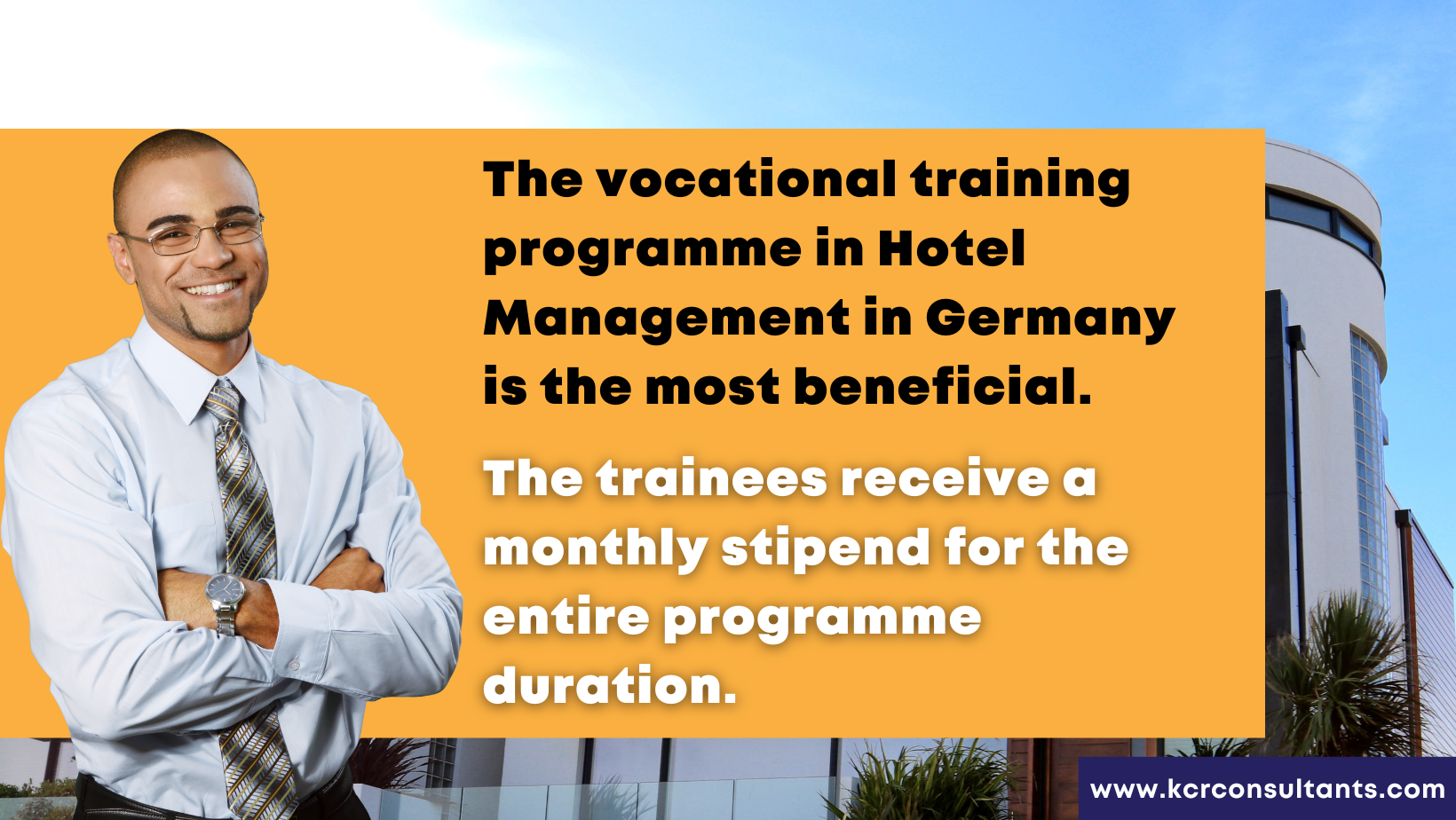 Housekeeping, food and beverage service, front office, accounts and credit, HR, IT, security, kitchen and food production, sales and marketing etc.
Graduating from the programme after three years makes the trainee a rounder in hotel management and could be called a hotel management specialist.
What after the hotel management studies in Germany?
The concept is creating skilled workers for the company, which accepts them as trainees, pays a stipend and trains them to become qualified and experienced hotel management professionals.
Mainly to cater to their skilled worker shortage or requirements and ensure the future team member knows the business and property and is familiar with the conducting.
But as per the Skilled Immigration Act and the current immigration law of Germany, the trainee may leave the company after graduation and look for a new employer. 
If that's the case, they can also apply for a job seeker's visa to look for jobs if required. The graduates of Ausbildung are eligible for a ten months job seeker's visa.