Hotel Management Jobs in Germany through the Pathway!
Thriving in Hospitality and Hotel Management Jobs in Germany
Pursuing hotel management jobs in Germany allows you to work in world-class establishments and provides a platform to develop your skills and thrive in the hospitality industry. 
Germany, renowned for its rich culture, stunning landscapes, and thriving tourism industry, offers exciting opportunities for individuals interested in hotel management careers.  
Read on to learn the diverse range of hotel management jobs available in Germany, career prospects, and critical considerations for success in this field. 
Vibrant Hospitality Industry and hotel management jobs in Germany
Germany's vibrant hospitality industry attracts millions of tourists yearly, creating a robust demand for skilled hotel management professionals.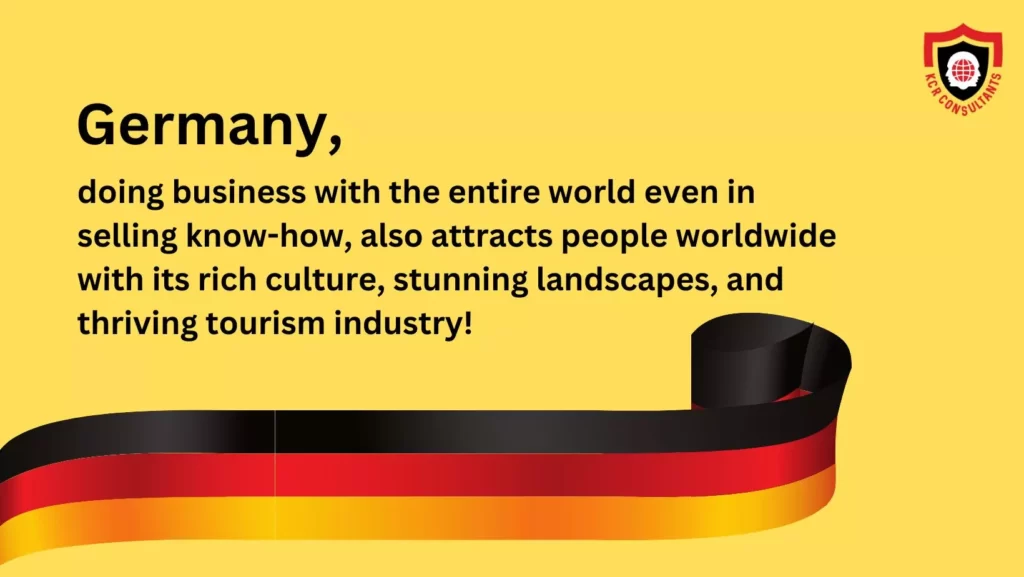 Many establishments cater to diverse traveller preferences, from luxury resorts and boutique hotels to renowned international chains. 
Job Roles and Specializations in hotel management jobs
Hotel management jobs in Germany encompass a variety of roles and specialisations. 
Some common positions include;
hotel manager, 
front office manager, 
food and beverage manager,
event coordinator,
revenue manager,
and marketing manager.  
Depending on your interests and expertise, you can specialise in operations, sales and marketing, human resources, or event management. 
Qualifications and Skills Required for hotel management jobs in Germany
While formal education in hotel management or hospitality at a 3-year diploma or a degree is a must under the Skilled Immigration Act 2020, employers in Germany also highly value relevant work experience and demonstrated skills. 
Critical skills for success in hotel management jobs in Germany include:
Excellent communication and interpersonal skills.

Problem-solving abilities.

Organisational and leadership qualities.

A passion for providing exceptional guest experiences.
The other widely accepted qualification is a newly added German vocational qualification in hotel management under Ausbildung.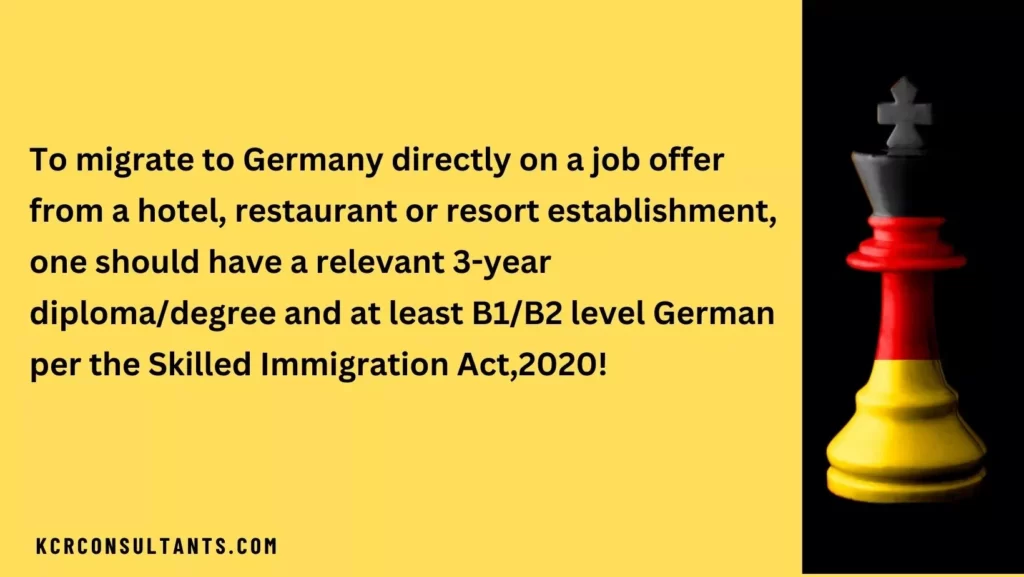 On-the-job training for three years at a hotel in collaboration with an approved German training institution leads to a government-accredited vocational qualification. The Ausbildung Hotel management qualification is accepted by employers across Germany!
Language Proficiency required for hotel management jobs in Germany
Better communication skills in German at the level of B1/B2 are needed, and a proficiency level is advantageous for hotel management jobs in Germany, as it enables effective communication with staff and guests.  
However, many international hotels and tourist destinations also employ English as the primary language of communication, making multilingual skills an asset. 
Career Growth and International Exposure in hotel management jobs in Germany
Germany's thriving hospitality industry provides excellent opportunities for career growth and international exposure in hotel management jobs.  
With renowned hotel chains, international conferences, and significant events hosted in Germany, professionals can expand their network, gain valuable experience, and open doors to exciting opportunities worldwide.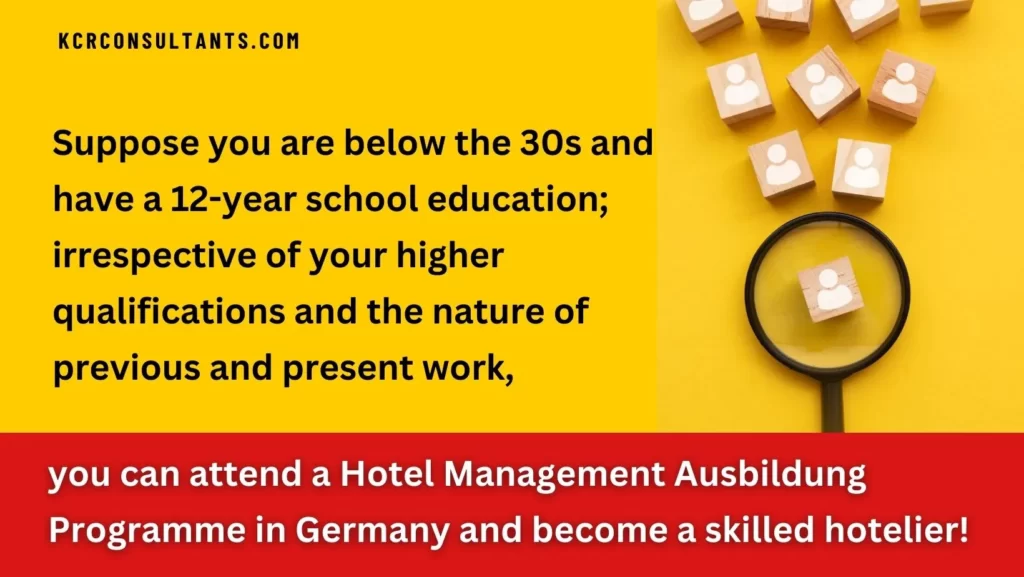 Application Process for hotel management jobs in Germany

 
When applying for hotel management jobs in Germany, you must tailor your application materials to each specific role and highlight relevant experience, skills, and qualifications. Networking within the industry, attending hospitality events and trade fairs, and connecting with professionals can also enhance your job prospects. 
The last words on hotel management jobs in Germany
Embarking on a hotel management career in Germany offers the chance to be part of a dynamic industry, deliver exceptional guest experiences, and thrive in a culturally rich environment. 
The diverse job opportunities, career growth prospects, and the chance to work in world-class establishments make Germany an attractive destination for hotel management professionals. 
With the right qualifications, skills, and dedication, you can find rewarding hotel management jobs and build a successful career in Germany's flourishing hospitality industry.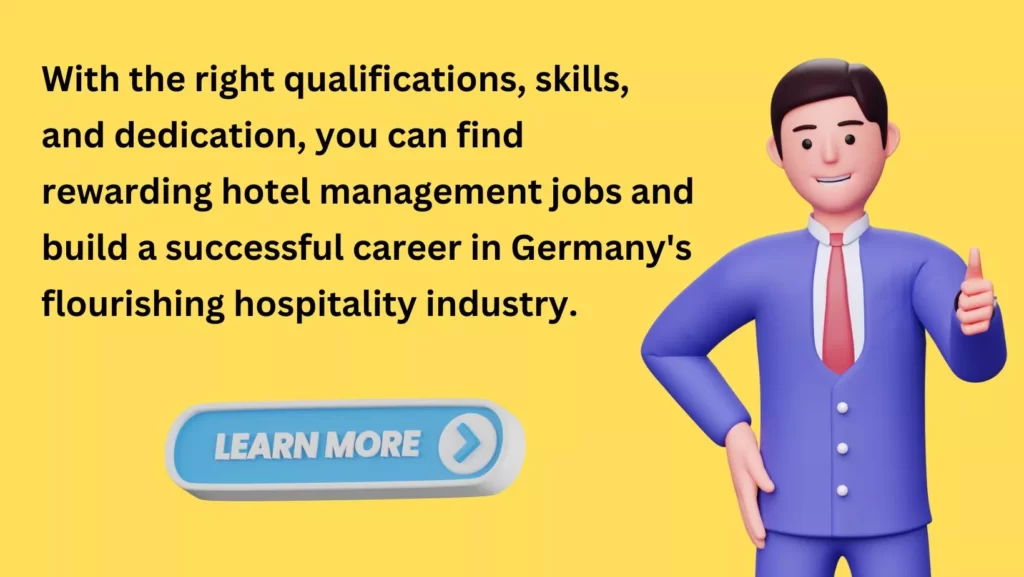 Open from 8am - 8pm Monday - Friday
Fill out the form below to receive expert advice and guidance.