Ausbildung Gunsmith in Germany
You are captivated by guns!
Take an apprenticeship program (Ausbildung) as a gunsmith!
Gunsmith training under Ausbildung in Germany
A gunsmith's work is a traditional craft with a long history.
However, factors like gun laws, ballistics, or ammunition and its flight characteristics are also significant.
The Ausbildung training to become a gunsmith is dual because you attend the vocational school to obtain all the theoretical information.
Due to the rarity of the gunsmith apprenticeship, only 15 students begin this Ausbildung training each year, where they teach lessons in cross-state specialised classes.
Each training year, you spend a few weeks at one of the vocational schools while residing in neighbouring housing because the teachings take place in blocks.
Gunsmith training under Ausbildung in Germany 
You spend most of your training time with your employer.
Hunting rifle manufacturing firms or a self-employed master gunsmith may have openings for apprentices.
From the first year of training onward, you will acquire every practical skill required to manufacture a rifle.
You start with the soldering of a barrel bundle, modify the central piece to fit the gun barrel, and finish with stock production.
It starts as a rough piece of wood that is filed, ground, and stabbed until you create a lovely shaft.
The mass production of weaponry uses the most recent technology, such as computer-controlled milling machines.
You will learn to use these functional machines during your Ausbildung training.
Any machine cannot replace the expertise and keen eye of a seasoned gunsmith in the world.
You will also learn about the various rifle and hunting weapon types, how to recognise them, and factors to be considered during production during the course. 
Did you know that the most watched winter sport on television in Germany is the biathlon? The gunsmith produces those guns.
Requirements for a gunsmith under Ausbildung in Germany 
You need a solid understanding of arithmetic, physics, and physical labour.

You need a decent secondary school leaving certificate.

It is crucial to work neatly and precisely.
Career prospects for a Gunsmith under Ausbildung in Germany
You can become a state-certified technician where you specialise in mechanical engineering or precision engineering.

You can graduate from a journeyman to a master artisan by clearing a master's examination where your tasks depend on the company.

With a master's degree, you can start your business where you make custom-made rifles.

You can further graduate with a master's degree in mechanical engineering, where your salary can be pretty high.
Come to KCR CONSULTANTS now. They will tell you everything about the Ausbildung in Germany program.
Become one of the few gunsmiths in the country with your expertise in making perfect guns!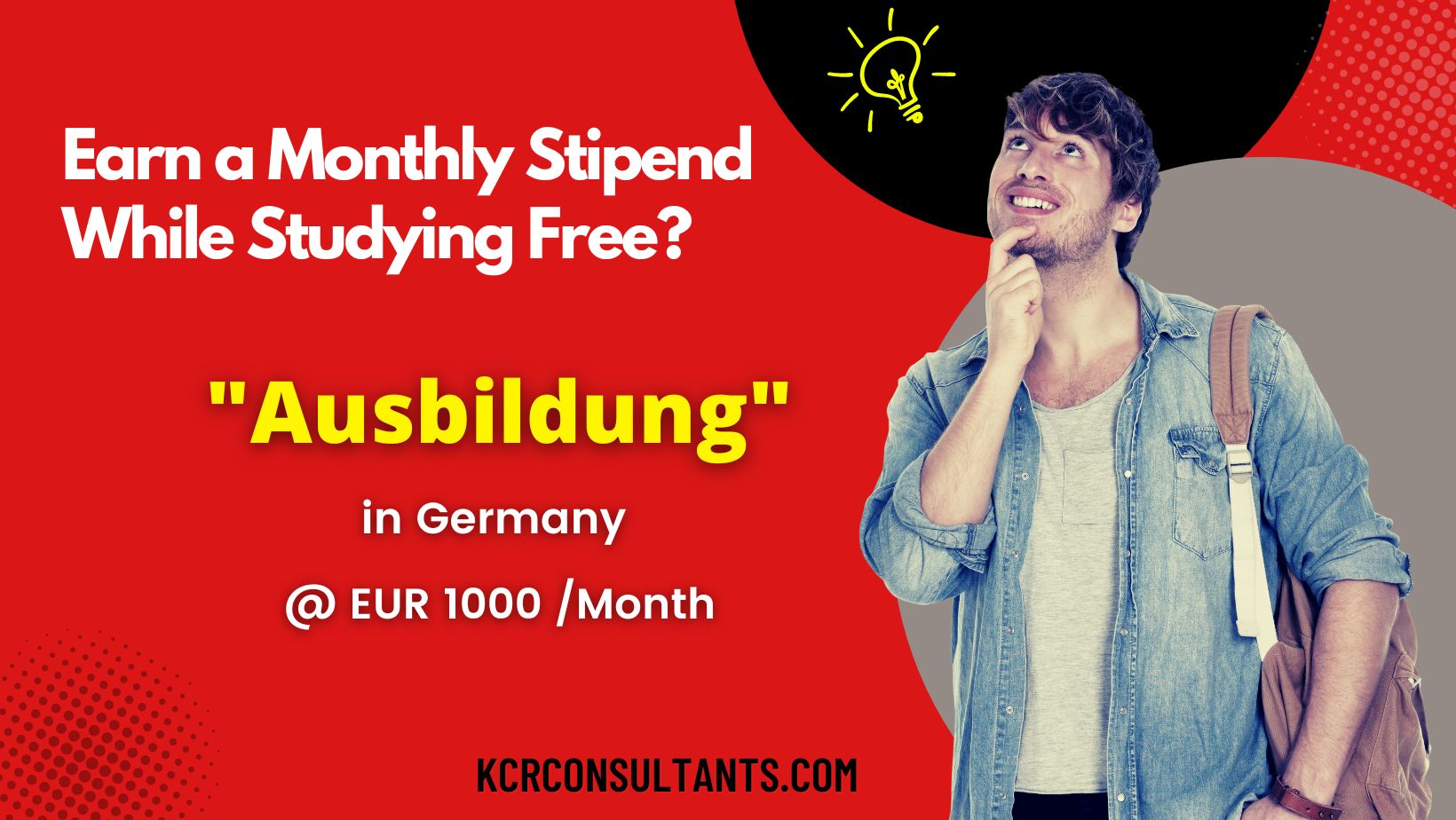 THE TRENDSETTING VOCATIONAL ROUTE TO GERMANY IS UNIQUE IN ITS NATURE AND SPIRIT.