Do you wish to pursue an MBBS degree in a medical institution in a foreign country,
and you are worried that foreign education will leave a hole in your pockets even for repaying a bank loan of a huge amount?
It is time to keep your worries aside and figure out the most feasible options to study MBBS or an undergraduate medical degree in a place like Europe.
If you have already decided, read on to know the entire step-by-step process for studying MBBS in a German university.
If you haven't given it a thought yet, you must read about how studying medicine in Germany is possible and how will it benefit your future career as a Medical Doctor.
This piece of information will provide you insights on pursuing medicine in Germany and the career opportunities after completing the course in a university in Germany.
Why should one prefer Germany for a medical course at an undergraduate degree level?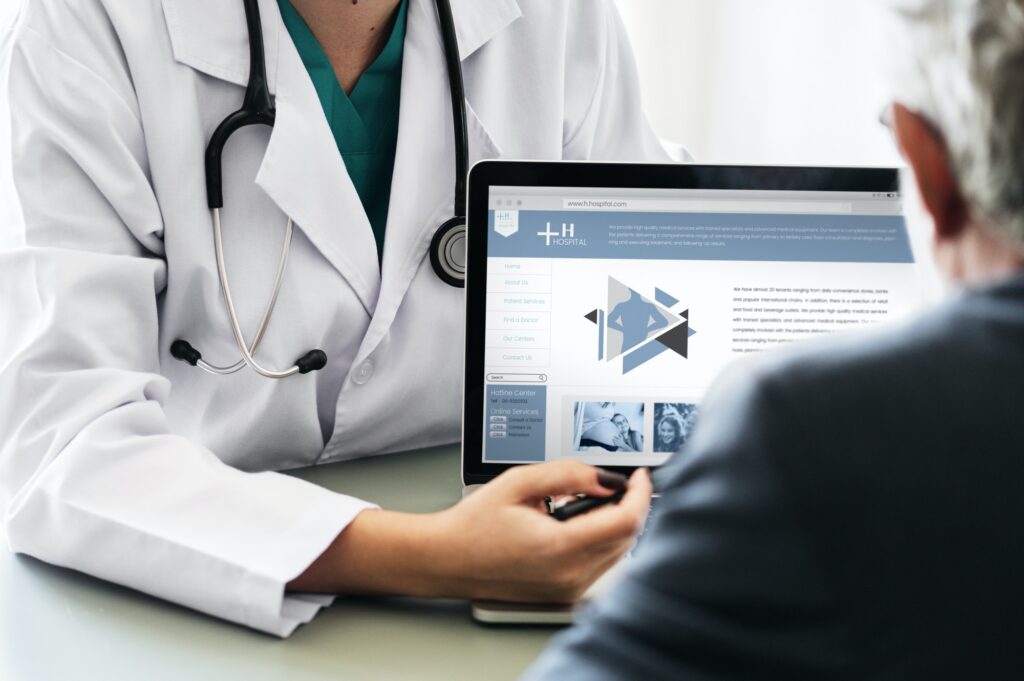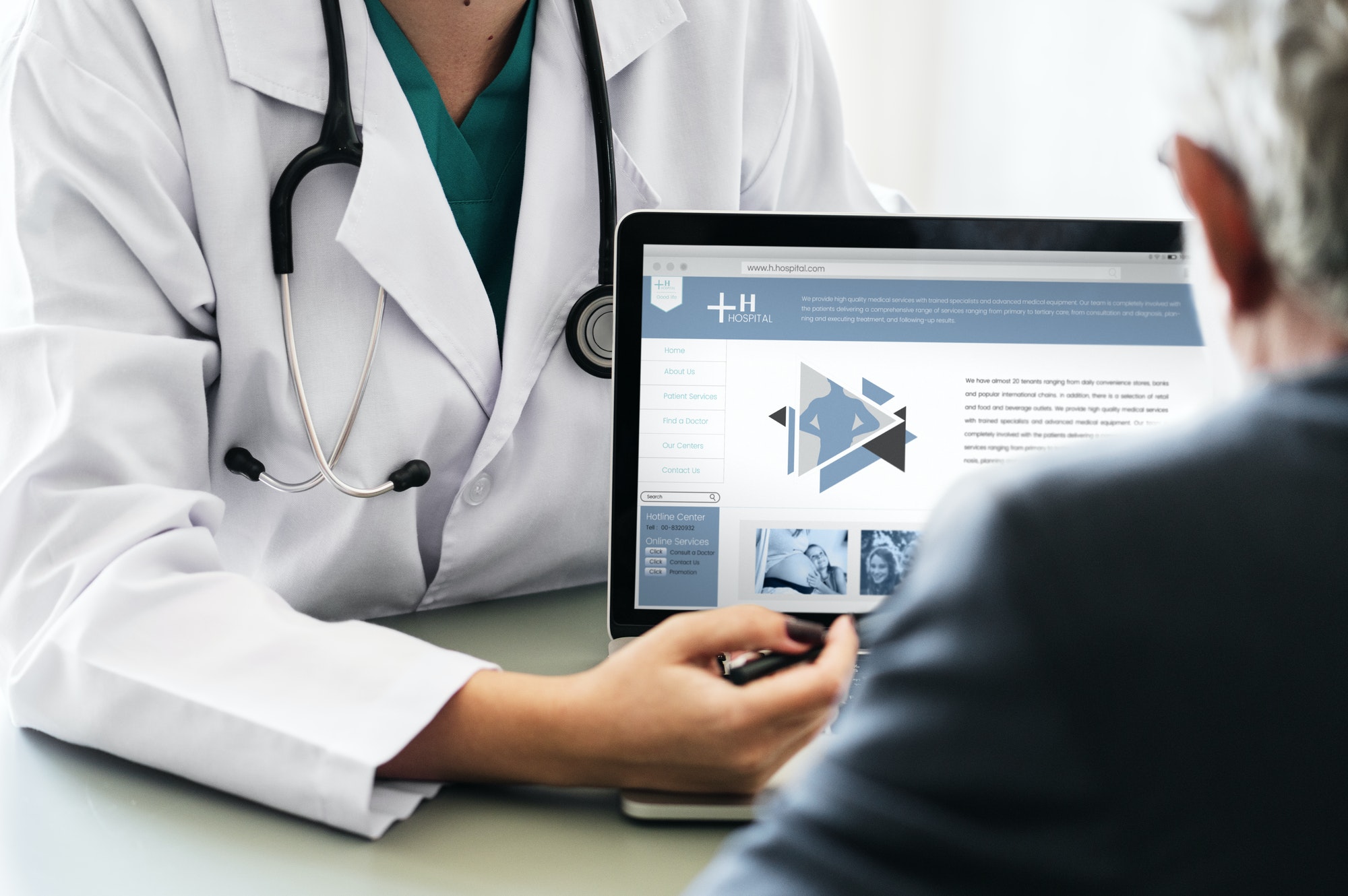 Before going further to the application procedure, let us determine whether an MBBS in Germany is worth your time and efforts.
You must be aware that students worldwide prefer Germany as one of the most chosen countries for higher education.
Over 60,000 students from 180 countries applied to study various German Institutions in the 2020 winter semester intake alone!
The first and foremost reason international students are crazy about studying in Germany is the premium quality education offered by German institutions. Thirty-two German universities rank in "The QS World University Ranking" for offering the best education in medicine!
Along with the high-quality education offered by German Institutions, affordability is one of the major reasons.
Many students drop their plan of studying abroad because they finally understand the reality of not having enough funds to meet the cost of their studies.
But, don't be disappointed. You can pursue medicine in one of the 32 public universities in Germany offering medical education at an affordable cost.
Wondering how is it possible, read on.
The German universities referred to above offer medical education free of cost – you won't need to pay tuition fees for all the 5 years of the course!
Generally, public universities in Germany do not charge tuition fees (which accounts for the major part of the cost of studies). Except in one state out of the 16 in Germany – universities in this state charge 1500.EUR per semester for their degree courses. Still not much compared to other similar countries.
You may wonder why Germany offers such a quality education free of charge to international students as well. Still, it's mainly due to the acute shortage of young skilled professionals at present. 
Currently, Germany is looking for at least 6,000 medical doctors to work in their hospitals.
Germany is the third most affordable country for higher education for international students, as per the Top Universities ranking list, 
What better can it be than pursuing higher education in one of the best universities in the world at an affordable cost? 
Sounds not real. But believe me, it's true.
The next reason why you should pursue MBBS in Germany is the career prospects in Germany.
You can earn well in Germany as a medical doctor or physician after your studies, lead a decent living and maintain a good lifestyle. 
The average salary of a medical doctor and physician in Germany is 65,000 EUR per annum, and 85,000.EUR for a specialist. 
Germany ranks as the third-best country globally in terms of career opportunities, growth, economy, lifestyle, and other relevant factors.
Prerequisites to qualify for admission to pursue a medical course in Germany.


You should be aware of a couple of things before you start looking for German universities to study MBBS. 
The most important information to keep in mind is that Germany is a German-speaking country, the only language used at the workplace is German. Hence the medical education at public universities is also offered only in the medium of instruction of German.   
Therefore, it is essential that you are well versed in the German language. The universities expect a better proficiency level when you start attending the first year of your medical course. 
Those who qualify to study medicine in a German public university through a foundation / studienkolleg should do well in their Feststellungsprüfung (FSP) exam. They should pass the test with excellent marks in the German language. 
"Generally, students from countries like India holding a national higher secondary school education certificate need to attend a foundation course and pass the FSP test to pursue a bachelor's degree level course in a German public university."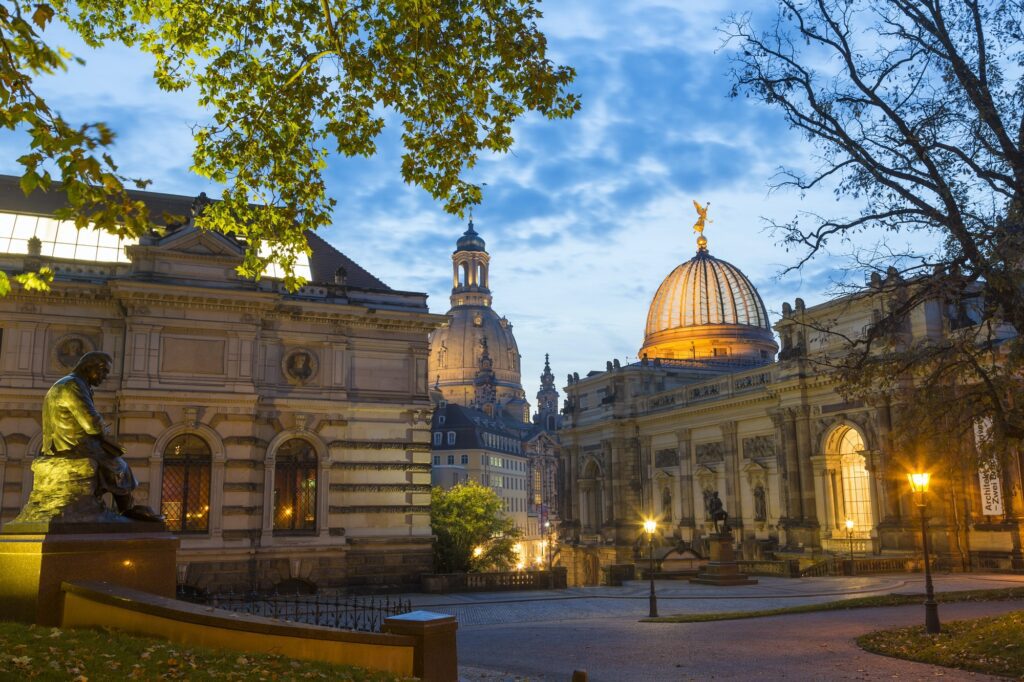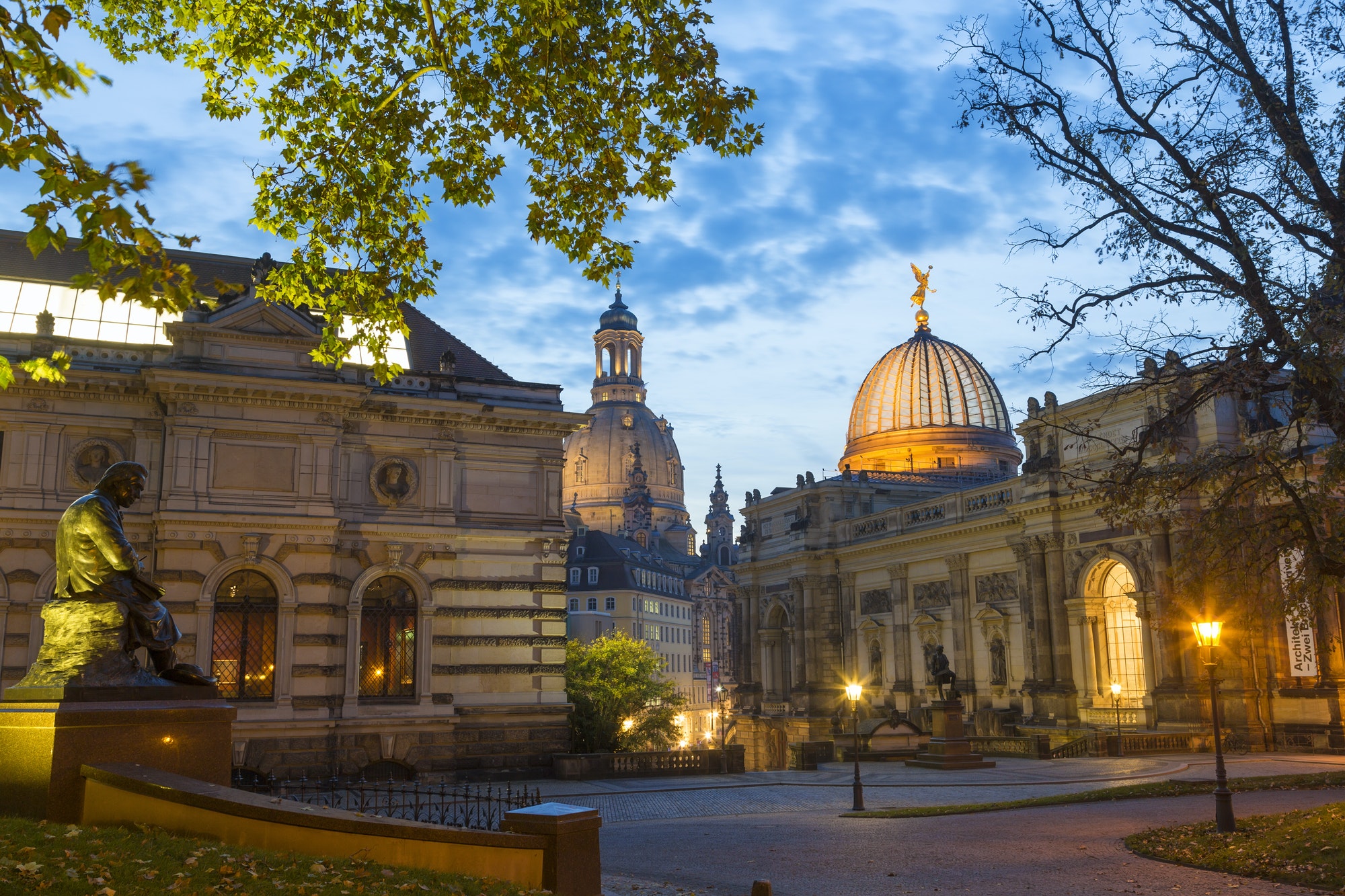 Even though the medium of education is German, you should be proficient in the English language as well, as the majority of the medical terms will still be in English.


Now, let us discuss the course structure of MBBS in Germany. Pursuing medicine in Germany takes around 6 years, 5 years of studies, and 1 year of internship. The entire course is divided into three phases.
The first stage is the preclinical stage that lasts for four semesters or two years. During this stage, you will be taught the basics of medicine.
After this stage, you will reach the clinical phase of the course. You will attend many seminars and events during this stage apart from the hospital visits and rounds. The clinical phase is three years or six semesters in a medical course in Germany.
After clearing the second stage, you will look for an internship which is the practical phase. This is when you will receive training in a hospital where you will put your knowledge gained from your 5 years of studies into practice under the close supervision of the hospital.
Once you complete your practical training phase or internship, you will have to sit a State-level medical exam. You will be accepted to the registry of medical doctors in Germany on clearing this licensing test, and a license is issued to practise medicine independently in Germany.
German universities to pursue MBBS?

Now that you know a medical study in Germany is worth it, you have an overview of pursuing an MBBS in Germany. 
Let us look at some of the top medical institutions, their eligibility criteria, and application procedure.
University of Bonn 
University of Greifswald 
University of Marburg 
Medizinische Hochschule Brandenburg Theodor Fontane
MSH Medical School Hamburg – University of Applied Sciences and Medical University
Health and Medical University Potsdam 
Medical School Berlin – Hochschule für Gesundheit und Medizin (MSB) 
Technische Universität Dresden
Hannover Medical School 
Lübeck University
University of Magdeburg
Ruhr University Bochum 
University of Düsseldorf 
University of Erlangen
Frankfurt University 
University of Freiburg 
University of Göttingen 
University of Halle-Wittenberg 
Halle an der Saale
University of Jena 
University of Leipzig 
University of Münster
University of Regensburg
University of Würzburg 
Technische Universität Dresden
Humboldt University Berlin
RWTH Aachen University
Munich University of Technology 
University of Hamburg Mainz 
University Ludwig 
Maximilians University Munich
University of Rostock 
Saarland University 
Eberhard Karls University TübingenUniversity of Ulm 
University of Duisburg-Essen
Heidelberg University 
University of Oldenburg Bielefeld University
Kiel University of Cologne
University of Erlangen-Nuremberg
All these universities provide the best medical education in medicine. They also receive the maximum number of student applications every year. These are public universities, so you will not have to pay the tuition fee. 
But it would help if you remembered that 32 German universities are listed in the QS ranking for best medical courses in Germany.
You need to contact an experienced education advisor who can work with you to make your dream of studying MBBS in Germany. KCR CONSULTANTS is the best suggestion, and they are just there a phone call or a click away!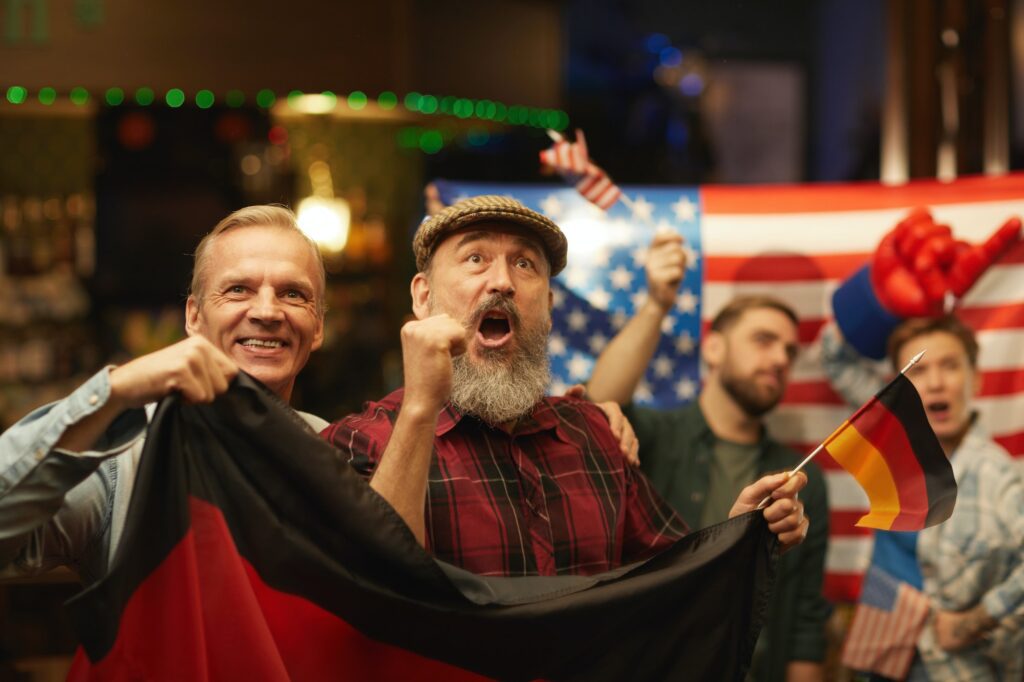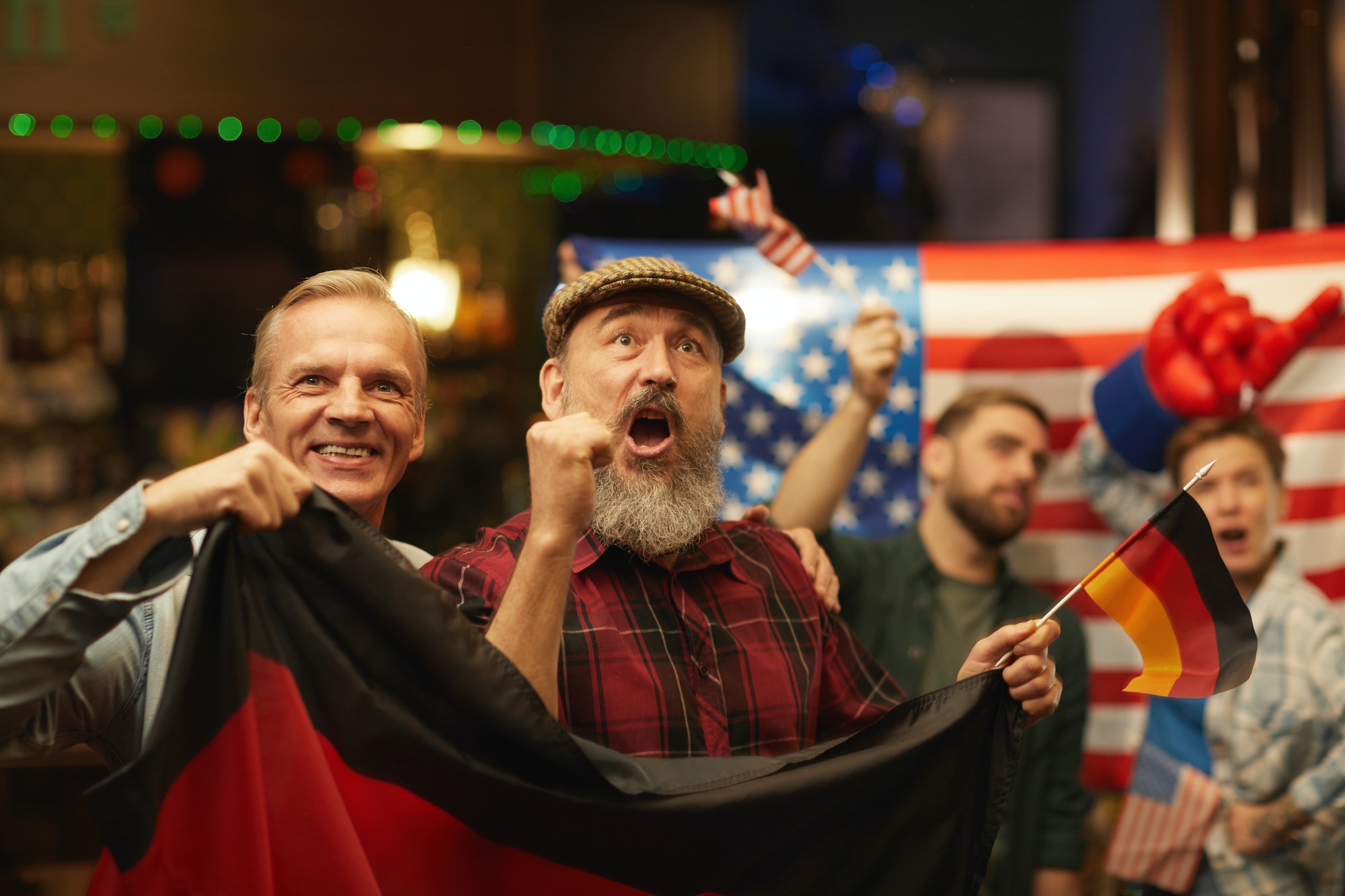 How to apply for a resident visa to enter, stay and pursue a medical course in Germany?

Students from non-European nations who wish to study in Germany must obtain a resident visa that permits them to study in Germany.
Let us see the German student visa application process! 
You can start with the visa application process as soon as you receive a letter of acceptance from a university or an admission letter for a German language course and or a foundation course from a studienkolleg!
While there is no specific time to begin your visa application, apply in advance, at least three months before your course begins. 
Please keep in mind; you cannot compare the visa application process with that of the USA or the UK; the visa application process takes 6-12 weeks in a German consulate!
To apply for a German student visa, you will need to submit two sets of copies of the following documents:
Visa application form
Photographs
Valid passport
CV ( optional)
University and language school or/and studienkolleg acceptance letters
Transcripts and certificates of previous education.
Proof of proficiency level in both German and English language, if necessary and available.
Motivational letter
Marriage certificate, if applicable.
Proof of Health Insurance in Germany
A blocked account confirmation letter of a deposit balance. 
The visa application fee is 75 EUR. You will have to pay it as a bank draft in the application is submitted to the consulate. You can even pay by cash if you apply through a VFS ( visa outsourcing company) centre. 
Before all the above, to apply for a student visa, you will need to contact your nearest German Consulate or VFS office for an appointment.
Cost of living in Germany

You would have got all the necessary information by now and understood that post-secondary education in Germany is really affordable. 
The cost of living, accommodation, and other living expenses, including food, clothing and travel, can come up to 861 EUR per month in the Tier-1 German cities. As per this calculation, German immigration asks international students to have at least 10,332 EUR in their blocked account to maintain themselves for the first 12 months of their stay in Germany.
You can even maintain yourself with 400-500EUR per month if you live in a Tier-2 city. 
International students are permitted to work part-time, for a limited period per year as per the immigration; 120 full days or 240 half days in a year.
Those who work will not require any more money from their parents to meet the cost of living, from the 2nd year onwards of their stay in Germany.
Career options after pursuing MBBS from Germany


You get multiple career options after completing your MBBS studies in Germany. Once you complete your education, you can appear for the state medical exam and pass to become a medical practitioner in Germany.
If you wish, you can also return to your home country and practice or migrate to any other country as a medical degree from a German university is recognized worldwide.
Specialization / known as MD in countries like India


After getting licensed in Germany as a medical doctor, you will also have an option to choose to go ahead with a specialization, in a German hospital, in your desired field of medicine. So that you can become a specialist later after completing the specialization period successfully. You will still be working under this program and getting paid monthly by the hospital for your work.
Is the language course and foundation also offered at no tuition fees charged?

The importance of a better proficiency level in the German language for an international student is well explained in one of the above sections for your better understanding.
Therefore you should start learning German immediately after deciding to pursue your further education in Germany.


A better A2 is the least appreciated Level an international student need to achieve before arriving in Germany. Better before applying for a visa.
To make it easier and better, you may choose to enrol in a studienkolleg that offers an all-inclusive foundation; German B1-C1 and subject-based foundation, all in 12months.
To make your trip, stay, and the preparatory programme in Germany hassles free and successful, you may choose a package that covers 12 months of studienkolleg tuition fees, 12 months of hostel accommodation, and 12 months of food allowances. 
Here the post landing services start with;


meeting the students at the airport on their arrival
Transferring them to the pre-arranged furnished hostel accommodation.
Immediately arranging lunch or/and dinner for the student to feel a happy and comfortable landing in Germany.
Both the students and parents can feel free as everything is taken care of by the institution, and most importantly, the student can concentrate on his studies alone.
No more blocked accounts for a visa extension are required if the student studies well and progresses to the university as planned and in time.
The other option is to be independent;


immigrate to learn German in a language teaching institution in Germany. 
Do well, achieve better proficiency in German.
 Sit the entrance exam in a state-funded studienkolleg to attend a foundation course at no tuition fees.
Pass the FSP with high marks, and apply to various German universities to study medicine.
Conclusion


Due to the top-notch quality of education and low fees, Germany is one of the most sought-after countries for foreign education.
Every year thousands of students send in their applications to German universities for pursuing medicine. However, there is a limit to the number of applications they accept, generally 5%.
That means quite a lot of competition for MBBS studies in Germany.
You must make the best of the opportunity and give it your best shot. Therefore, to ensure that you get admission to a premium German university for medicine, we recommend seeking professional advice.
It is always better to seek help from study abroad consultants who will guide you right from planning your education in the most effective manner, assisting with counselling till you understand everything, admissions, visa process and more.
To plan your MBBS in Germany, you can reach out to KCR CONSULTANT, who have years of experience guiding students for foreign education, especially in Germany.