German Language Course in Trivandrum
German language course in Trivandrum – to study in Germany, and for Ausbildung, Doctors, Dentists, Nurses, job seekers..!

Are you interested in working or studying in Germany?
If yes, then you must know that German language knowledge is the KEY to succeed in anything and everything in Germany!
So, it is important to start knowing and learning the language while you are in your home country and your application for studies, qualification validations, or even for a job is under process.
First of all let us know how important the German language is, that too if you have decided or even thinking about pursuing your higher studies, attending a medical specialisation programme, or working in Germany in the near future. 
German as a Global Language
One of the most used languages in Europe, German is a West Germanic language associated with English and Dutch. There are two opinions, due to differences in vocabulary, three-word gender, capitalization system, and rigid syntax, some English speakers say it's difficult but many find it easy if you know English, as in German, there are words that are easy to articulate.

Finally, it's up to the individual who develops an interest in learning German or how important the purpose is to learn the German language!
German speakers represent the largest group of potential business partners in the European Union, accounting for approximately one-third of the total population. Being able to speak the language of the targeted audience is a key factor in any successful business!
A few German-speaking countries, apart from Germany, where knowledge of the German language gives you the advantage over others are:
Austria
Liechtenstein
Luxembourg 
Denmark 
Belgium 
Poland 
The Czech Republic, etc.
The countries mentioned above prefer and appreciate individuals with knowledge of the German language.
Now let's look at some of the compelling reasons why you should learn the German language before migrating to a German-speaking country!
The countries mentioned above prefer and appreciate individuals with the knowledge of the German language. 
Now let's look at some of the compelling reasons why you should learn the German language before migrating to a German-speaking country!
Native German speakers publish nearly 80,000 new books every year!

If you consider the number of new publications each year, Munich in Germany is just behind New York. 

The famous composers in the world are all Germans. 

If you are an individual with an interest in quality compositions, books, and music you must know German!

Those who wish to study or work in Germany should know well that Germany has a special bond with its native language, Germans are very proud of their language, and they prefer to communicate, if possible, only in German.

Hence, if you want to pursue your education in Germany, taught in German, is recommended to learn at least one or two last levels of the language in Germany, as language courses in Germany are taught by native speaking and certified language teachers. 

At the workplace too, the management in German companies prefer German-speaking individuals so that team members can communicate in a common language.
Germany is a model of "be global but local" culture—a fusion of global and local traditions. It has numerous entrepreneurial centers in Berlin, the financial hub Frankfurt am Main, the industrial center of Stuttgart, and the Port of Hamburg, and it also promotes and develops small cities and towns across the country. 

Although you can use English in big cities of Germany, if you don't speak German, it can be difficult to communicate with locals in small towns and villages even while on a short stay in Germany. 

Therefore, a German language course helps you know the local language, communicate with the people, and explore the local traditions. 

Better start learning German in your home town!
Every language has its own history which is well connected with the beliefs, and culture of the place. Knowing the language helps you understand it in its true spirit and meaning.

Learning German helps you establish new friendships with native speakers and create a strong bond with them. Germans welcome outsiders wholeheartedly. When they find you trying to learn their language, and your genuine interest in the German language is established, many will come forward to help and support you not only to learn German but also to understand the local culture of Germany.
The importance of the native language increases, especially if you want to pursue education or work in Germany.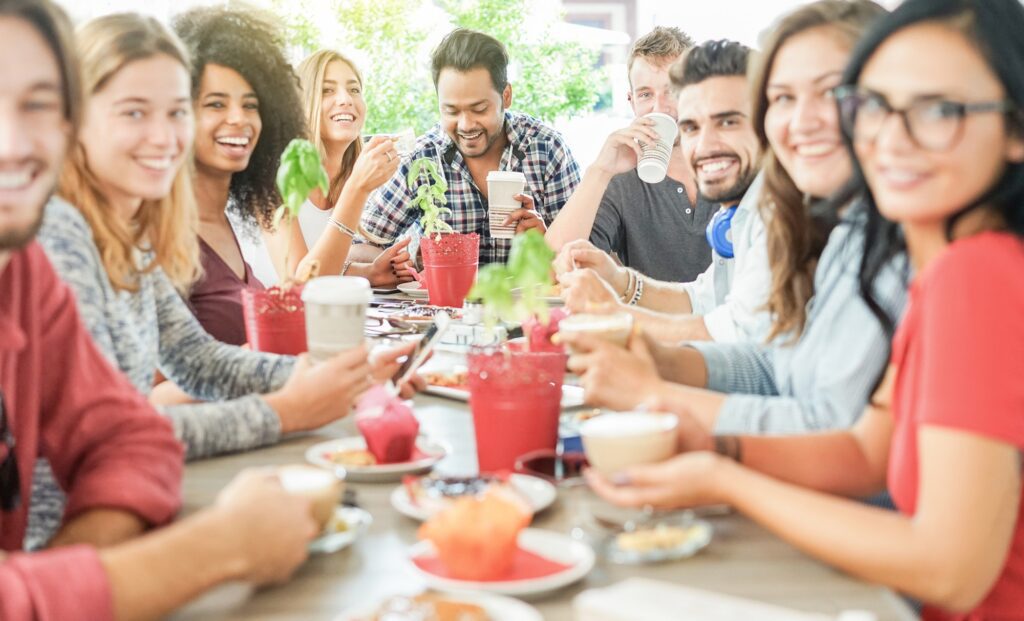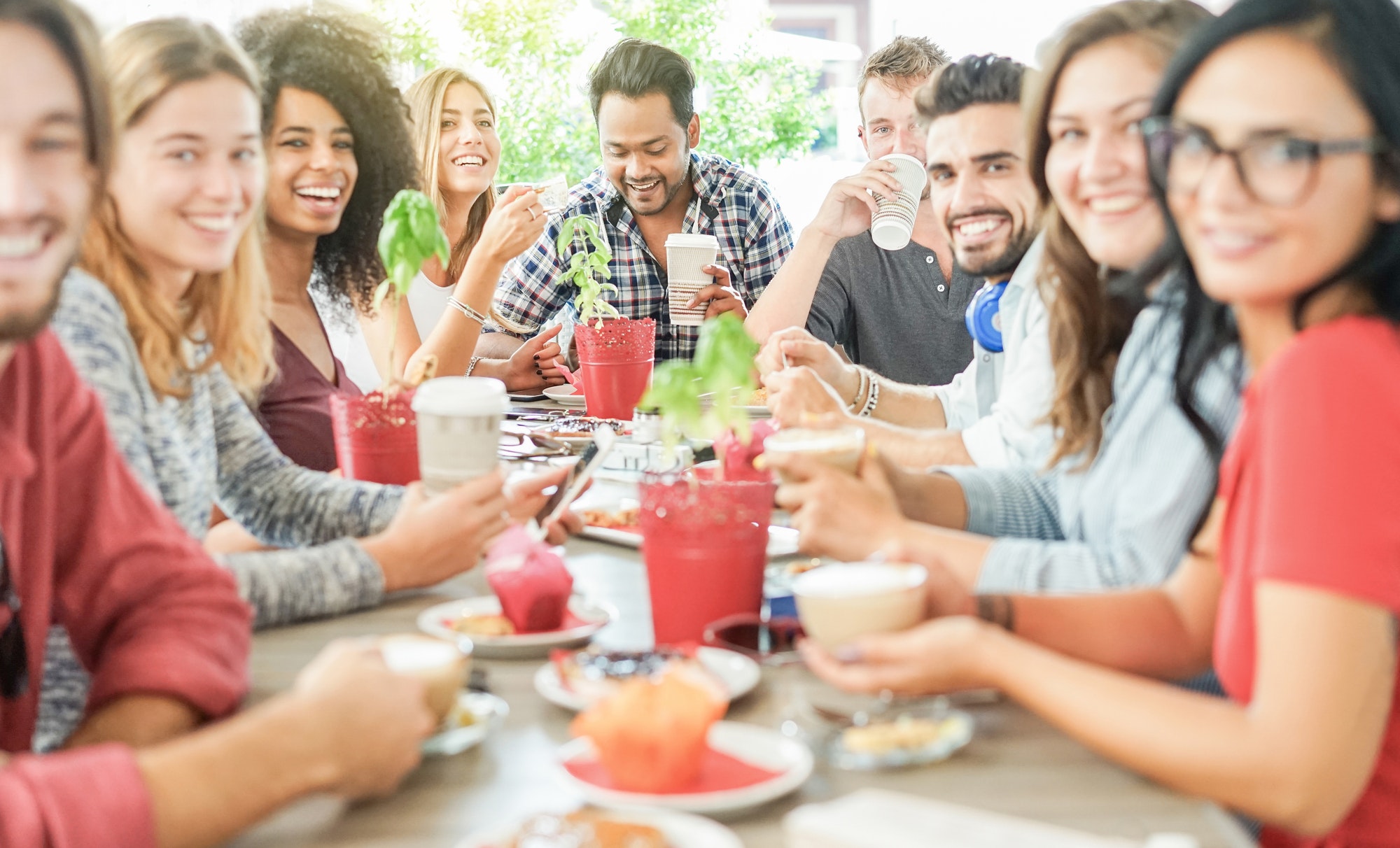 Why Should You Pursue Education in Germany?
Germany is home to many universities that are truly at an international level, to pursue higher education. Unlike other countries, most of the universities are public funded, offering thousands of recognized courses, and globally valued degrees. German universities ensure high-quality education to international students as well which turns into a high level of employability after completing the course. Many places in Germany have affordable costs of living.
Following are some reasons in detail why you should choose to study in Germany:
At a time when quality education is unimaginably costlier to many, more than two hundred German universities offer free of charge education, no tuition fees charged, in Germany and the remaining out of the total three hundred and fifty universities charge a little; EUR. 1500/semester!
The globally renowned excellence of these universities in teaching and research attracts many from all over the world every year.
The higher education standards of German universities are higher or at par with the world standard. Students value these universities because of the quality lectures, the possibility to gain practical knowledge while on the course due to the practice-based education, gaining the capability of improving their knowledge and skills during and after the studies, and a safe and friendly campus environment.
Thousands of courses are offered at German universities that are suitable to individuals with varied interests. Universities in Germany are modern both in structure and method of teaching. The course curriculum in German universities is always updated on the basis of the latest scientific developments in the world including in Germany, which helps students graduate with more knowledge and skills to confidently face global challenges.
Students from other parts of Europe are free to work and study in Germany without the requirement of any permit. Non-EU citizens need necessary permits and visas, and you may reach KCR CONSULTANTS for expert advice and assistance from learning German while you are in your hometown, applying for university admissions, assistance in applying for a visa, and also for support in your post arrival initial settlement in Germany.
Why Should You Prefer Working in Germany?
Here are a few reasons why you should prefer working in Germany:
Germany has implemented extensive legislative reforms in its labor market, allowing employers to easily hire workers and participate in government-sponsored programs to reduce the working hours of long-term employees. This has reduced unemployment and offers plenty of work opportunities. 

The declining unemployment rate, coupled with the increase in global product sales, has led to an increasing shortage of skilled workers in Germany; hence, many leading German companies are looking for qualified and skilled workers to fill their key positions in their companies.
The aging working population is a fact as well as a real problem in Germany; therefore, the shortage of skilled workers in the next 10 years may worsen, resulting in long-term employment prospects and even lifelong jobs for non-EU citizens. 
The wages in Germany offered to skilled workers have sharply increased, which means you can probably earn better in Germany than in your home country. 
So you must consider learning German if you have a serious plan of immigrating to Germany in the near future for studies or work. 
Here are a few tips to learn German quickly: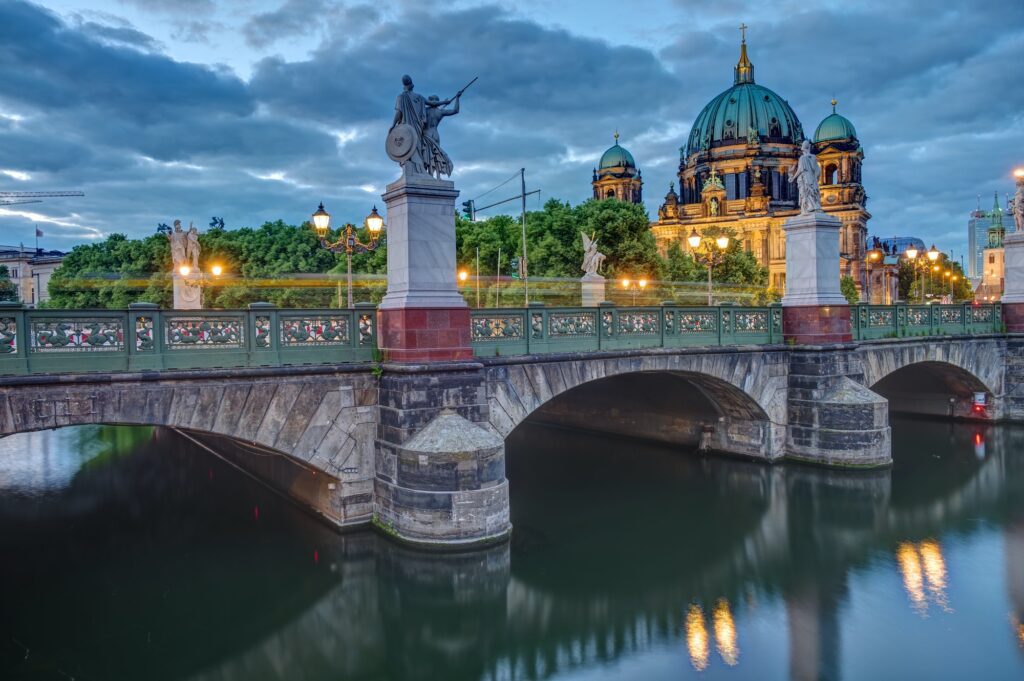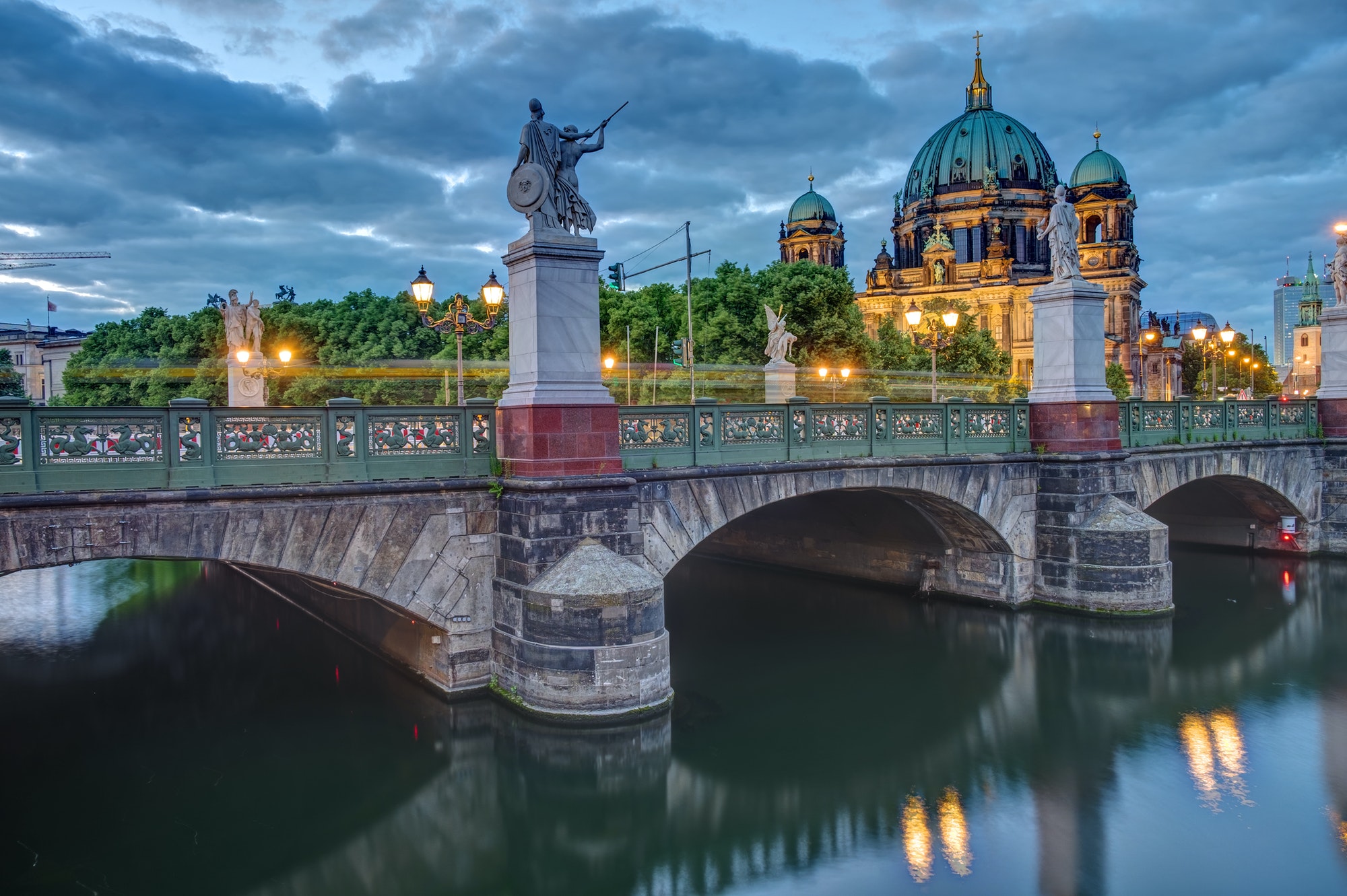 Steps to Learn German Language Course in Germany
To learn German quickly, the first thing you need to do is to contact a language teaching center, Language Learning Centre (LLC) of KCR CONSULTANTS has customised courses as per the requirements of each individual.

Experienced teachers and language experts are one side, above all your determination, how much time you have to spend for your learning, your interest in searching and finding the suitable resources, apart from what the teacher and learning centre provide to you, utilising the available resources are very important.

Language experts can ensure that you are on the right path provided you take the lead.

Stay calm, be sincere to your learning, do the homework, participate in the group discussions are important to understand the nuances of the language, and to listen, speak, read and write fluently.
German language course in Trivandrum – How to Choose a suitable German Language Course?
Finding the right German language course is crucial, so you must ask yourself the following questions before selecting the course:
Every student is different and so are the requirements and skills.

1. For some, German may be an unknown language and for others may know the basics and hope to improve their knowledge. 

2. Some may need to just learn the basics as they may continue learning further in Germany.

3. If some is migrating to Germany on an English taught course, then knowing a higher level of German from their home country is not necessary.

4. Some may have got admission to study a bi-lingual course in a German university so that the level required in the German language is A2 or B1 Level.

5. Those who are required to sit the DSH or TestDAF examination to prove their C1 level proficiency to progress on their German taught master's degree course may consider learning German up to at least B2 level in their hometown before leaving for Germany to prepare and sit the test.

6. Those who are planning to attend an Ausbildung programme in Germany will be required to learn up to B1 as a minimum mandatory level required before getting considered for a training contract from an employer and also for the German consulate to consider their application for a visa.

7. A nurse who is planning to attend an adaptation programme in Germany, to become a registered nurse in a German state, also requires to achieve at least B1 level for a training contract as well to apply for a visa as mentioned above in the case of an Ausbildung participant.

8. A doctor or Dentist needs to be at A2 as the minimum level set by the german consulate to accept their application for a visa on the basis of a foreign professional qualification validation programme offered in Germany.

Therefore, one should ensure that the chosen course provides one-to-one training or a course of a small group of like minded students with the same level of knowledge and future plans.

A flexible course structure.

Availability of the teachers to clarify.

Availability of doubt clarification sessions.

The duration of the German language course which meets your requirements.
Find a German language course that suits you well and offer the best possible teaching.
A well structured German language course teaches you everything that you require to learn and achieve the set level of skills and knowledge.
You may check with the Language Learning Centre (LLC) of KCR CONSULTANTS for an offline German language course in Trivandrum that may help you ace your German language skills. 
Don't fret as the same German language course is also available online so that you can attend a course even without being in Trivandrum. 
The Language Learning Centre of KCR CONSULTANTS has various customized German language course options in Trivandrum as per your requirement, whether you wish to learn from scratch or want to improve your existing knowledge to the next levels. The LLC also provides one-to-one training based on your goals and objectives. These courses help you learn German effectively and quickly so that you can start applying to study or work in Germany at the earliest. 
KCR CONSULTANTS offers various German language courses in Trivandrum at its Language Learning Centre, suiting your requirement, and current level of language knowledge. The purpose of learning the German language is given maximum importance.
You may choose one of the following German language courses in Trivandrum offered by the Language Learning Centre of KCR CONSULTANTS:
German Beginner's Level (A1)
German Basic Level (A2)
German Beginner's to Basic Level (A1 & A2)
German Intermediate Level (B1)
German Upper Intermediate Level (B2.1)
German Upper Intermediate Level (B2.2)
Conclusion 
German is an interesting language; however, it is crucial to learn it in a structured method. 
Trivandrum residents can opt for a German language course in Trivandrum at the Language Learning Centre (LLC) of KCR CONSULTANTS; if you are an outsider, then you should opt for online classes. 
Then start your journey of German language learning!
If you have any queries related to higher education, Ausbildung, how to prepare for a job, a seeker's visa, skilled immigration to Germany, and German language courses, you may get in touch with KCR and talk to some experienced mentors.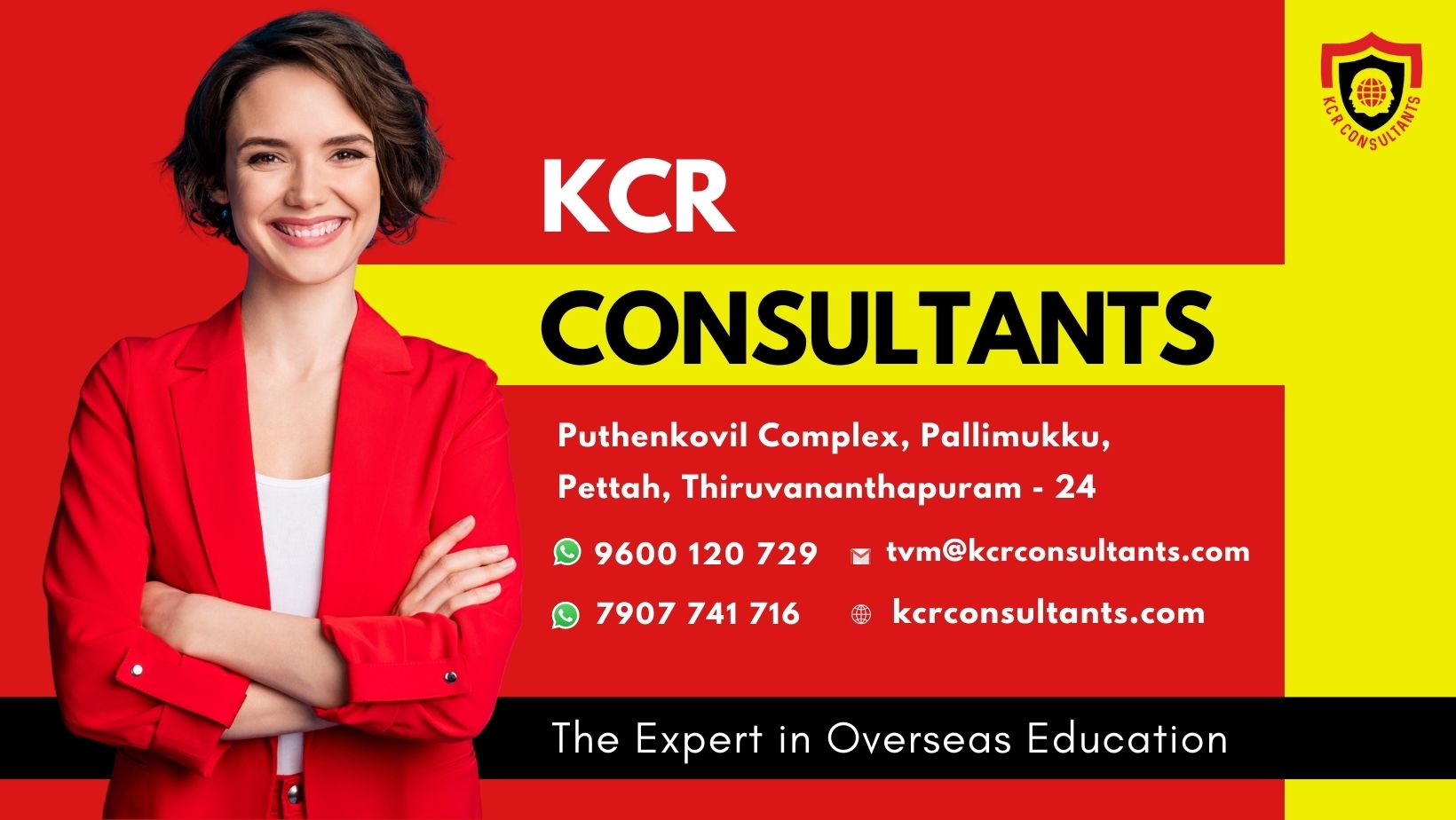 Open from 8am - 8pm Monday - Friday
Fill out the form below to receive expert advice and guidance.