Ausbildung Funeral Specialist/Director in Germany
Do you want your life to help the bereaved?
Take an apprenticeship program (Ausbildung) as a funeral specialist!
Role of a funeral specialist/director under Ausbildung in Germany
Finding a middle ground is always crucial for those working in the funeral industry.
It would be improper to pressure the despondent customers to move quickly or advise them to stop being so impolite.
You might need to pick up the dead from a retirement home, take care of personal hygiene, dress him, and place him in the coffin you previously selected at the funeral house.
You talk about covering funeral costs, preference for cremation, any other requests, offering floral bouquets and coffin or urn and then the organisation gets going.
You relieve the mourners of much work and make it simpler for them to say farewell to the departed. 
Funeral director/specialist training under Ausbildung in Germany 
It is dual training (Ausbildung) where you learn most of the theory at the vocational school.
You gain knowledge (through Ausbildung) of the various types of burial, their organisation, environmental protection, and the rules that govern the burial industry.
While working there, you learn how the company runs and how to deal with the deceased and the bereaved. 
Did you know that a Swedish confectioner named Roland Ohisson von Falkenberg was laid to rest in a casket made entirely of chocolate in 1973? 
Even if you become a funeral director, you should not flaunt your success and make a big deal out of yourself.
Instead of speaking on the phone with cemetery administration, they'll train you to operate professionally in the background and assist families in managing their grief.
You deal with the dead much, but with the living much more, and the living will appreciate your expertise.
Did you know that one of the four coffins in the burial chamber of the ancient Egyptian King Tutankhamun was made from 2500 pounds of gold? 
Requirements for a funeral specialist/director under Ausbildung in Germany 
You can competently counsel the grieving.

You take care of the deceased's washing, dressing, and care.

You ensure the grieving can say their final goodbyes to the deceased in peace.

You plan funerals, such as arranging for the cemetery to be excavated.

You assist the grieving process of the deceased's family members.

You take care of all funeral-related formalities. 
Contact KCR CONSULTANTS now and get more information about the Ausbildung in Germany program. 
Showcase your professional specialist skills and make the family feel comfortable as they cherish the final moments with the departed!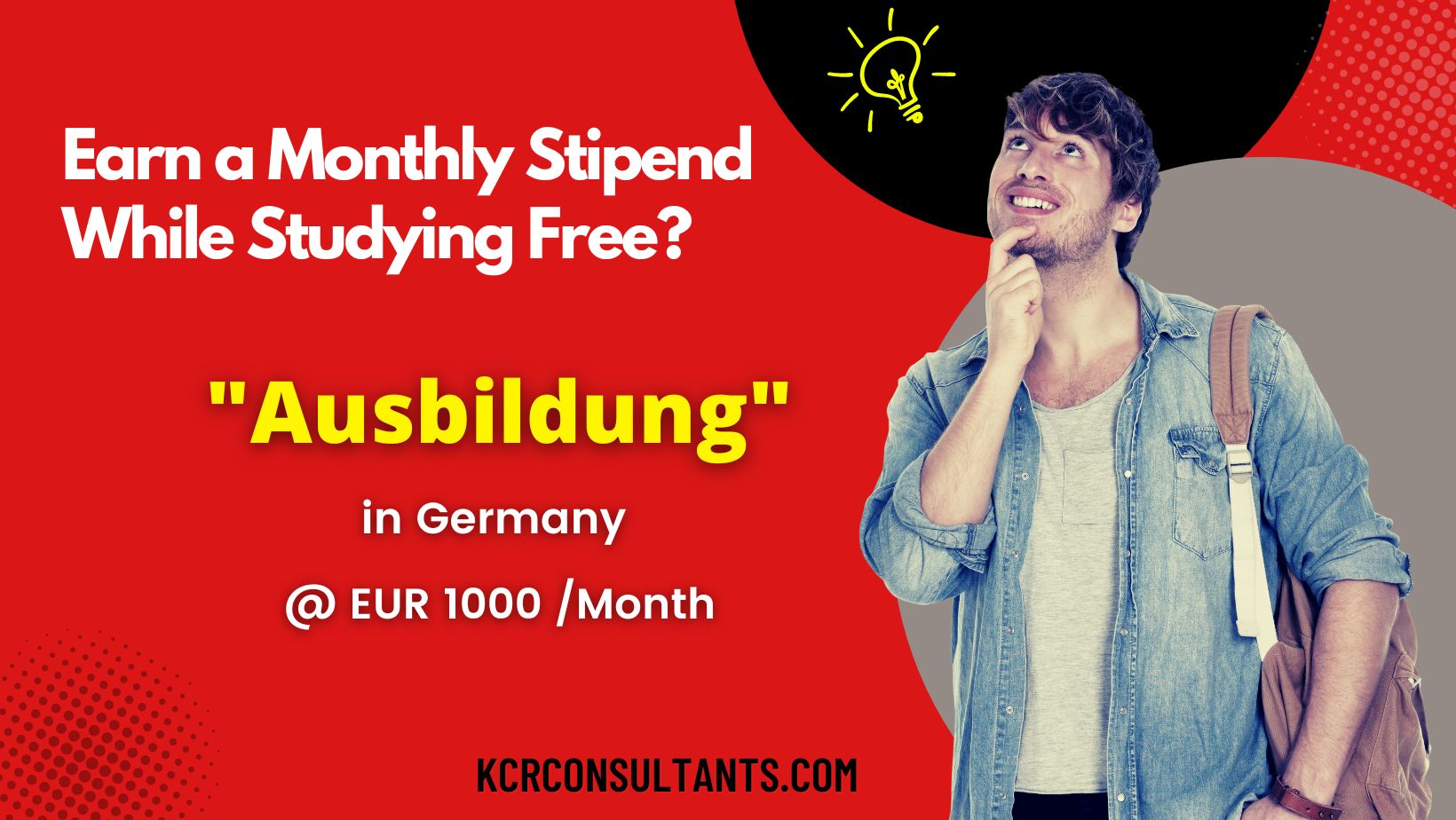 THE TRENDSETTING VOCATIONAL ROUTE TO GERMANY IS UNIQUE IN ITS NATURE AND SPIRIT.