Ausbildung Finishing Skilled Worker in Germany
Do you want to become the best in one field?
You can choose an apprenticeship program (Ausbildung) as a skilled finishing worker!
Did you know that in ancient times, mosaics were regarded as paintings? The drawings made of bright stones told complete storylines, much like comic books.
Role of a skilled finishing worker under Ausbildung in Germany
You work with screed layers and make the floor of a new building accessible.
A skilled worker can work on tile, slab, and mosaic work. You lay floor tiles and artistic slabs.
You insulate pipes and lines or manufacture complete roof structures for houses optimally protected from extreme heat and cold.
You focus on heat, cold, sound insulation, or carpentry.
Some activities in your Ausbildung training easily make you a skilled finishing worker with a good sense of space. 
Skilled worker training under Ausbildung in Germany
The apprenticeship (Ausbildung) period for a skilled worker is less than other apprenticeship programs for skilled trades.
Once completing the second year of Ausbildung training, trainees will take their final examination under the Department of Industry and Commerce to become skilled workers.
You assist with the work done in your training company while attending vocational school to study the trade fundamentals.
The apprenticeship has different specialisation options, like accompanying a soundproofing insulator or a carpenter to the construction site.
Depending on your expertise area, you can pursue additional training after (Ausbildung) passing your final exam to become a professional interior worker, a soundproofing insulator, a drywall fitter, or a mosaic installer.  
Did you know that 10% of the skilled worker trainees for the expansion do not possess a diploma from a school but effectively finish their training? 
Career prospects for skilled interior workers under Ausbildung in Germany
Since you have an apprenticeship

(Ausbildung)

in the building trade, you can do drywall or screed layering work as you will have a good scope in the construction market.

The reason is that the construction area is constantly developing, thus providing a wide variety of jobs.

Due to the increasing demand for housing or business space, we need to restore, heal, and upgrade completed buildings.

You can apply to the construction, tiling company, or carpentry using free apprenticeships. 
Notify KCR CONSULTANTS to acquire more understanding of the Ausbildung in Germany program. 
You might be the highly sought-after expert employee that huge, powerful corporations are looking for today!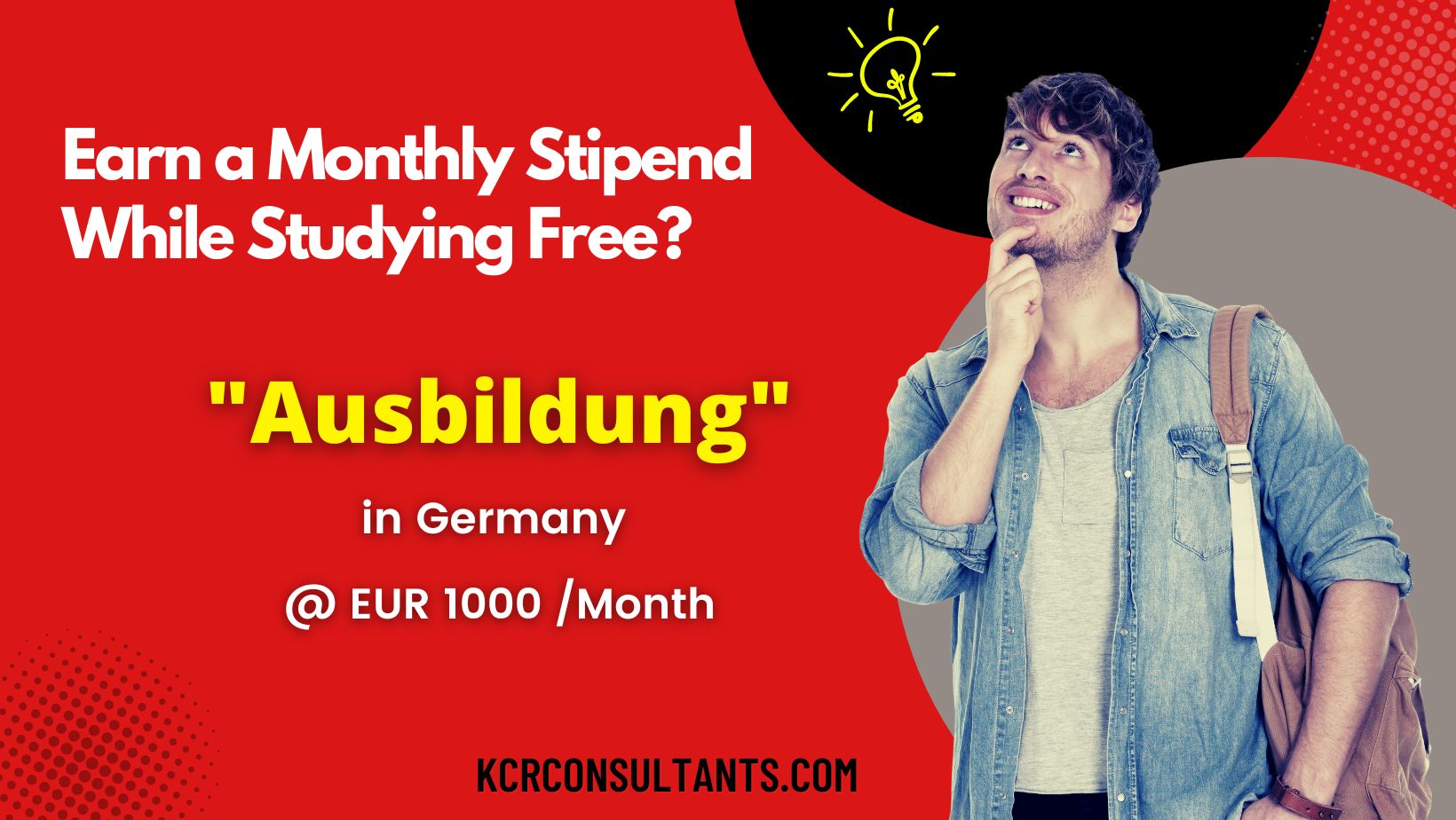 THE TRENDSETTING VOCATIONAL ROUTE TO GERMANY IS UNIQUE IN ITS NATURE AND SPIRIT.