Seize Your Chance: European Medicine Admission Open till 1 Oct 2023  
Are you a 2023 12th pass-out aspiring to become a skilled medical professional? Look no further – Riga Stradins University (RSU), the largest government medical university in Latvia, presents an incredible opportunity for you to kick-start your medical career. We at KCR CONSULTANTS are your dedicated partners in making this dream a reality.
European Medicine Admission is Open Till 1 October 2023
Here's your chance to secure a future in medicine that transcends borders. RSU offers a medical degree that holds global recognition – it's directly accepted across Europe, including esteemed destinations like Ireland, the UK, and the Middle Eastern countries. Notably, this degree also qualifies you to undertake the screening test (Licensing exam) of the USA, India, and various other nations, providing you with limitless possibilities in your medical journey.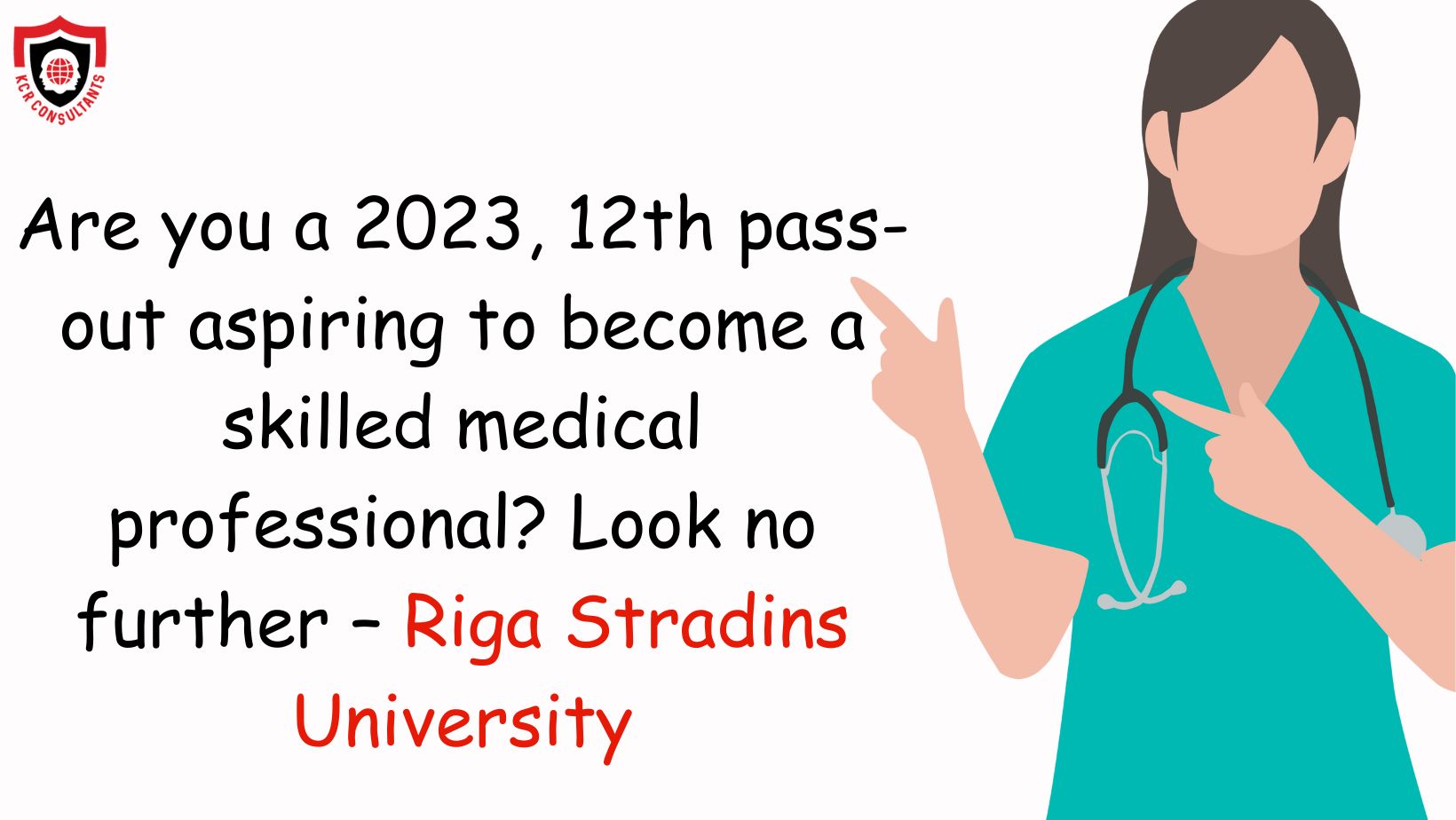 Chart Your Medical Pathway with KCR CONSULTANTS
At KCR CONSULTANTS, we understand that choosing a medical career is a monumental decision. That's why we are here to guide you through every step of your journey. As the authorized representative of Riga Stradins University, we bring our expertise to assist you from your first thought of studying medicine to the moment you settle into your new academic life.
Why Riga Stradins University?
Excellence in Medical Education: RSU's renowned medical program ensures you receive a top-tier education, equipping you to become a medical leader of tomorrow.
Global Recognition: With an RSU medical degree, the doors to Europe, the UK, the Middle East, and beyond are wide open for your medical practice.
Smooth Integration: RSU's recognition ensures a seamless transition into different healthcare systems, offering diverse opportunities.
Global Licensing Possibilities: Your RSU degree opens doors to international licensing examinations, allowing you to pursue medical practice across various nations.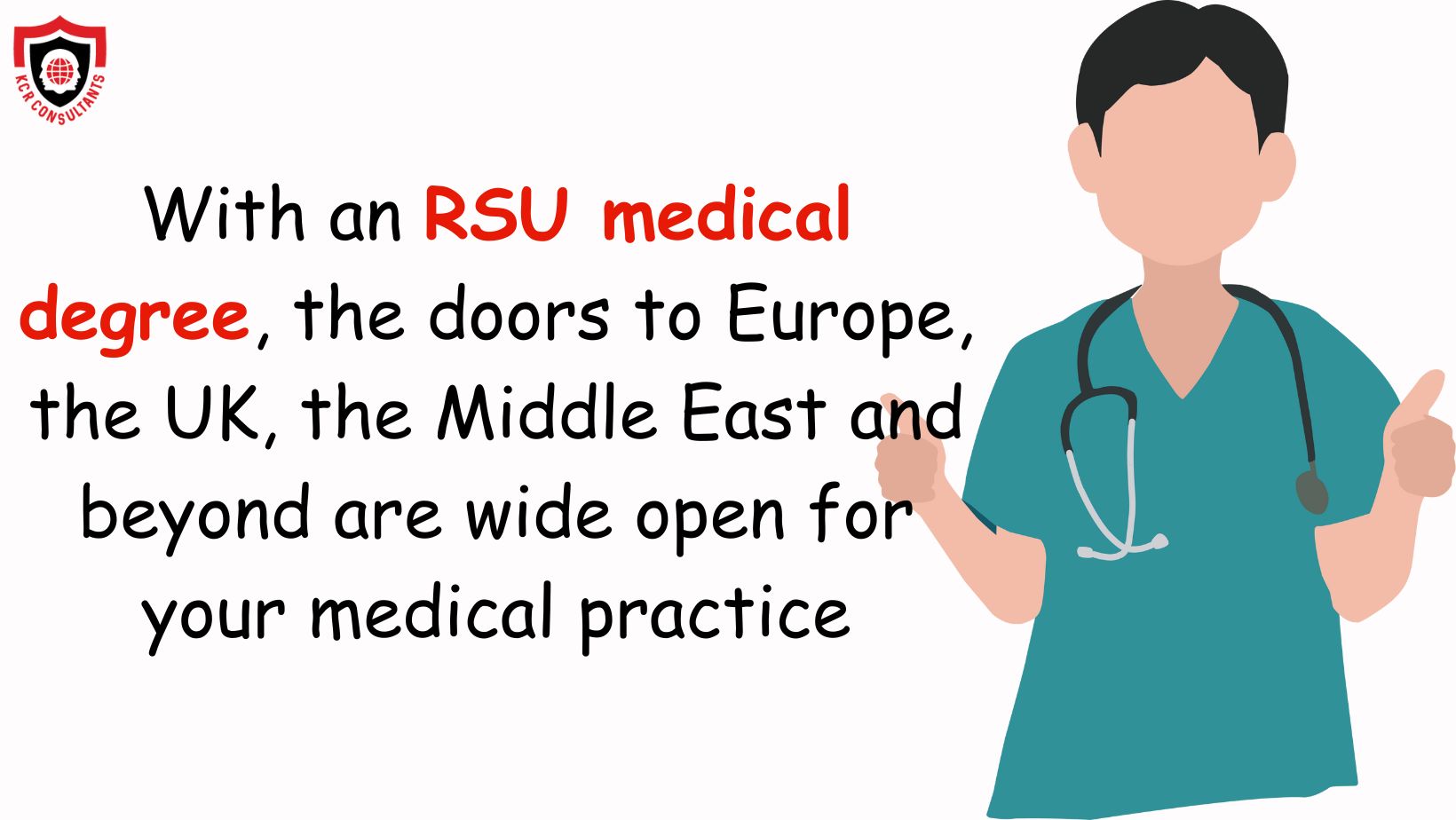 KCR CONSULTANTS: Guiding Your Success
Embarking on your medical journey is an exciting endeavour, and KCR CONSULTANTS is here to ensure your experience is smooth and successful. From helping you with applications to settling down and starting classes, our seasoned team is committed to your success.
Apply before 1 October 2023
The countdown is on – seize the opportunity to shape your medical future with an RSU degree. European Medicine Admission is Open Till 1 October 2023, and Riga Stradins University, in collaboration with KCR CONSULTANTS, invites you to be part of an exceptional medical program.
Connect with KCR CONSULTANTS Today and Secure Your Medical Destiny!
Related Article : STUDY IN LATVIA