Euro Management Assistant under Ausbildung in Germany
Are you into linguistics?
You should go for an apprenticeship program (Ausbildung) as a euro management assistant!
Euro Management Assistant training under Ausbildung in Germany
This engaging Ausbildung training is broken up into two sections.
You complete your training as an office communication clerk for two years before beginning your supplemental Ausbildung training programme for Euro Management Assistants in the third year.
You learn to manage workplace communications, business and commercial practices, and foreign languages.
You require high school graduation and proficiency in two foreign languages to apply for this training programme.
Therefore, it wouldn't be a problem if you achieved high academic standing in English and your second language (such as French or Spanish).
Four modules make up the training for a Euro Management Assistant.
Training to become an office communications clerk is covered in the first session.
After training at an academy, you will become eligible to become a Euro Management Assistant with state certification in the second module.
You will participate in professional development and character-building programme in the third module and receive intercultural and language training in the fourth. 
Did you know various nations have various manners? For instance, what is considered polite in Germany may be "rude" (impolite) in England.
Requirements for Euro Management Assistant under Ausbildung in Germany 
You must have a strong language command to complete the

Ausbildung

programme to become a Euro Management Assistant.

Other requirements are scheduling visits, following procedures, and maintaining an overview.

You should also be able to communicate well because this course is not for really timid people.

Your duties will include using the computer, writing letters, or sending faxes to interact with others, using the phone and addressing visitors politely.

You can also work in the secretariat of your training firm, where you assist the management by producing texts, minutes, statistics, and other written materials.
Did you know that during the late 1970s, computers were being installed in offices?
Career prospects for Euro Management Assistant under Ausbildung in Germany 
You can work as a management assistant, in the secretariat, or in administrative duties if you are a qualified Euro Management Assistant.

If you want, you can further train and become a business economist for communication and management.

You can become a foreign language correspondent where your job primarily involves communicating with international clients or contacts.

You can pursue further studies in business administration, languages, and communication sciences.
You can come to KCR CONSULTANTS. They are ready to assist you with the Ausbildung in Germany program. 
Make your clients speechless with your eloquence in linguistics and managerial skills!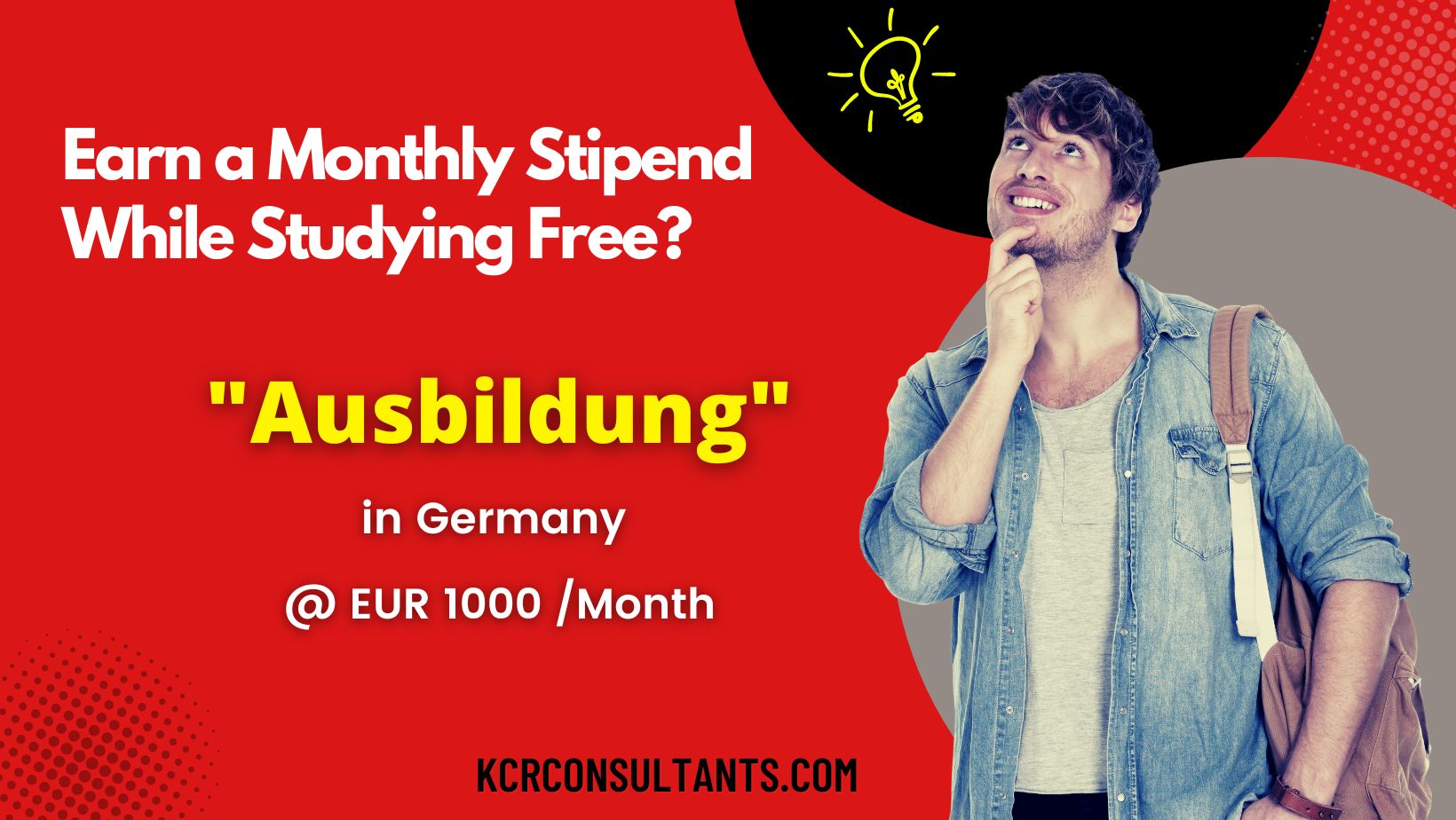 THE TRENDSETTING VOCATIONAL ROUTE TO GERMANY IS UNIQUE IN ITS NATURE AND SPIRIT.