Ausbildung Electronics Technician for Devices and Systems in Germany
Are you thinking of creating a new electronic system?
The first step is an apprenticeship program (Ausbildung) as an electronics technician for devices and systems! 
Did you know Otto von Guericke created the first electrifying device as early as 1663? 
Role of an electronics technician in devices and systems under Ausbildung in Germany
Electronics technicians can design, manufacture, install, programme, and maintain various parts and components.
You are dealing with a very diverse job that requires both the mind and the hand equally.
You begin your job by creating prototypes and outfitting printed circuit boards with the essential components.
It requires tact because it requires careful work with tweezers and specialised pliers. But you'll also need to solder and assemble components.
Since teams frequently do tasks simultaneously, you must coordinate processes to avoid delays and ensure that everything fits together smoothly.
Electronics technicians occasionally operate under time constraints to meet deadlines; thus, you may need to work on the weekend.
You also learn how to use the software, configure networks and install the programmes required for the technological devices to function effectively.
You can precisely synchronise both levels because you are an expert in both software and hardware. 
Did you know the Germans used 602.6 billion kWh of electricity in 2011? 
Electronics technician for devices and systems training under Ausbildung in Germany 
You can complete the Ausbildung training necessary to work as an electronics technician in the dual system or at school.
You alternate between the theoretical classes at the vocational school and the experimental phases in your training company.
If you choose the solely school-based option, you will learn everything through hands-on team and project work in the workshops at your school alongside other trainees. 
Did you know that physics will always be a part of your work as an electronics specialist for equipment and systems? 
Requirements for an electronics technician for devices and systems under Ausbildung in Germany
In your career, you want to use your hands and brain.

You possess technological expertise and enthusiasm.

You prefer being a part of a team. 
Career prospects for an electronics technician for devices and systems under Ausbildung in Germany 
Your

Ausbildung

training period ends after three and a half years, at which point you can start looking for permanent employment across a wide range of businesses and industries.

You can pursue training to become an industrial foreman or add a degree in electrical engineering for more responsible jobs and higher compensation.

You can revitalise your professional career with your training as an electronics technician for devices and systems! 
It is time to talk to KCR CONSULTANTS! They are waiting to help you with the Ausbildung in Germany program. 
Make your surroundings lively and colourful, literally with your electronic technician skills!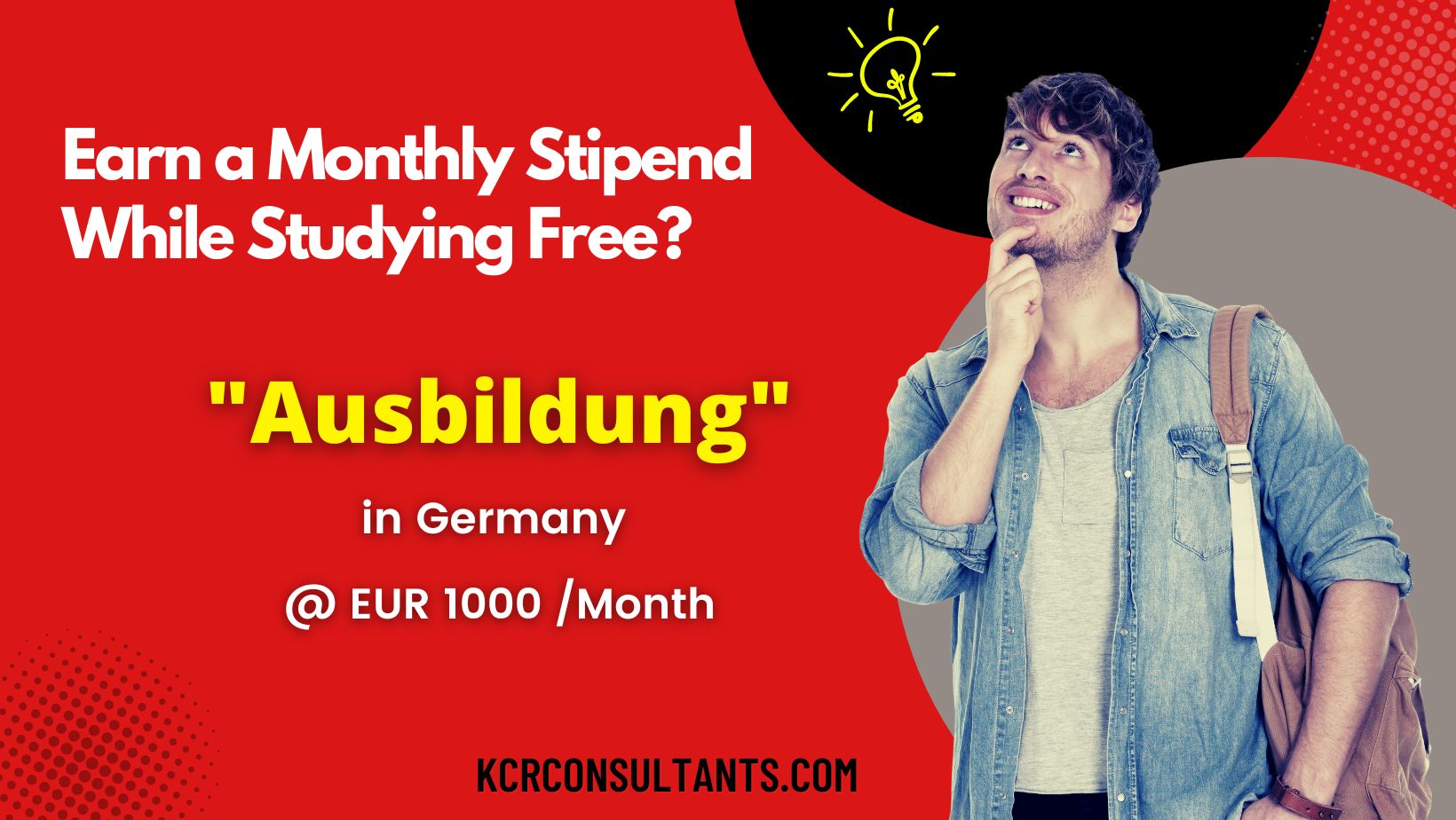 THE TRENDSETTING VOCATIONAL ROUTE TO GERMANY IS UNIQUE IN ITS NATURE AND SPIRIT.