Ausbildung Electronics Technician for Automation and System Technology in Germany
You want to try something new with electronics!
You can choose an apprenticeship program (Ausbildung) as an electronics technician for automation and system technology! 
Role of an electronics technician/engineer for automation and system technology under Ausbildung in Germany
Electronics technicians create control electronics, expand systems, carry out project plans, and programme devices.
Networks, system components and machines frequently need to be connected to IT systems to function well and adequately networked. Additionally, they link and wire drive systems.
You must design, programme, test, and periodically check complicated automation systems, machines, and plants.
You create ways to eliminate the disruptive elements if optimisation is required.
You set up industrial facilities and put together separate parts of a system.
Requirements for an Electronics Technician for Automation and System Technology under Ausbildung in Germany 
You must have some familiarity and the ability to work with technology to be an electrical engineer.

You should understand physics or have prior expertise with technological projects.

You should be knowledgeable in your trades since the apprenticeship is new in the electrical business, and you can work in industry and professions after your training.

You should cooperate and depend on your co-workers for things to function as intended. 
Electronics Technician for System and Automation Technology Training under Ausbildung in Germany
Electronics technician for system and automation technology is a traditional dual training Ausbildung programme.
You split your time between the company where you are receiving training and the vocational school where you learn the theoretical fundamentals.
However, unlike most dual training Ausbildung programmes, this one lasts four years instead of the typical three.
The Ausbildung training is divided into two sections. It consists of general Ausbildung training for electronics technicians and specialising in automation and system technology.
Career Prospects for Electronics Technician in System and Automation Technology under Ausbildung in Germany 
You work anywhere there are machines.

In certain situations, automated systems are employed.

Businesses that manufacture goods are automated and run by machines.

The ventilation system in office buildings and the home monitoring system are two examples of strategies in every modern facility.

You can work in electrical and information technology businesses, organisations that create automation solutions, and automated production facilities.
It is time to reach out to KCR CONSULTANTS! They will take it from here and tell you about the Ausbildung in Germany program. 
With your incredible electrical skills, blow away the minds of the people with your unique, ground-breaking machines!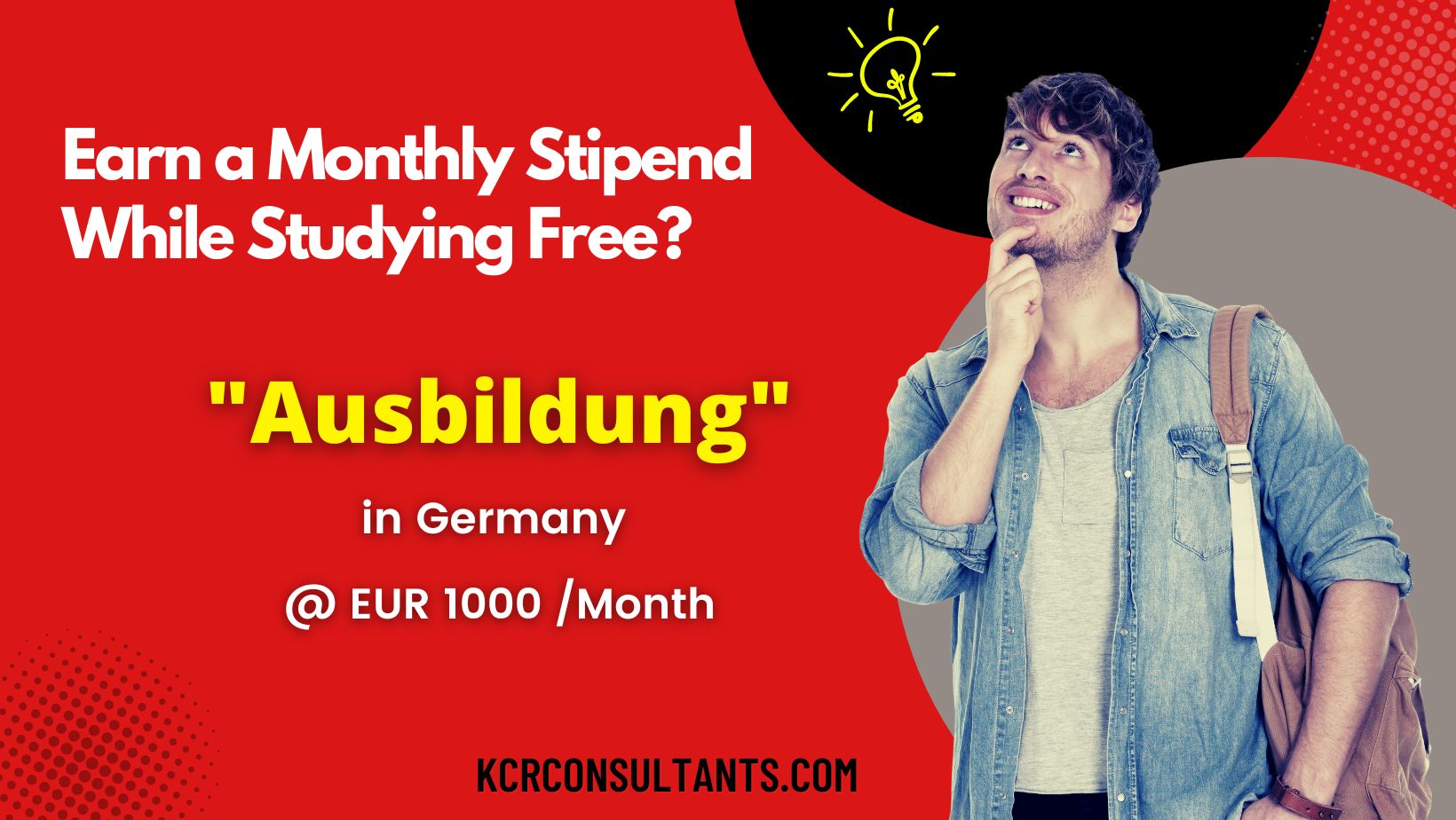 THE TRENDSETTING VOCATIONAL ROUTE TO GERMANY IS UNIQUE IN ITS NATURE AND SPIRIT.