Cost of MBBS in Romania – Everything you need to know 
An MBBS degree can be acquired in Romania at a lower cost than in other European countries. Most medical universities are owned by the Romanian government and follow an annual tuition fee charging system.
The medical universities in Romania charge 6000-8000.EUR while pursuing MBBS.
The cost of living in Romania varies, but an average of 200 EUR per month is enough for a person.
The cost of a university hostel is lower. Some uiversity hostel chaarge only 50 Euros or litte more. The monthly rent for hostels varies from university to university. Students may stay in a shared study space here to make it more economical.
Students who would like to live in private accommodation are possible while pursuing a reasonable medical degree in Romania.
Most Romanian medical universities have dormitory accommodations mainly made available for international students.
Fully furnished accommodation is available with the basic amenities for a pleasant stay.
If a student wishes to study medicine or dentistry in Romania, they are required to obtain a student residency permit.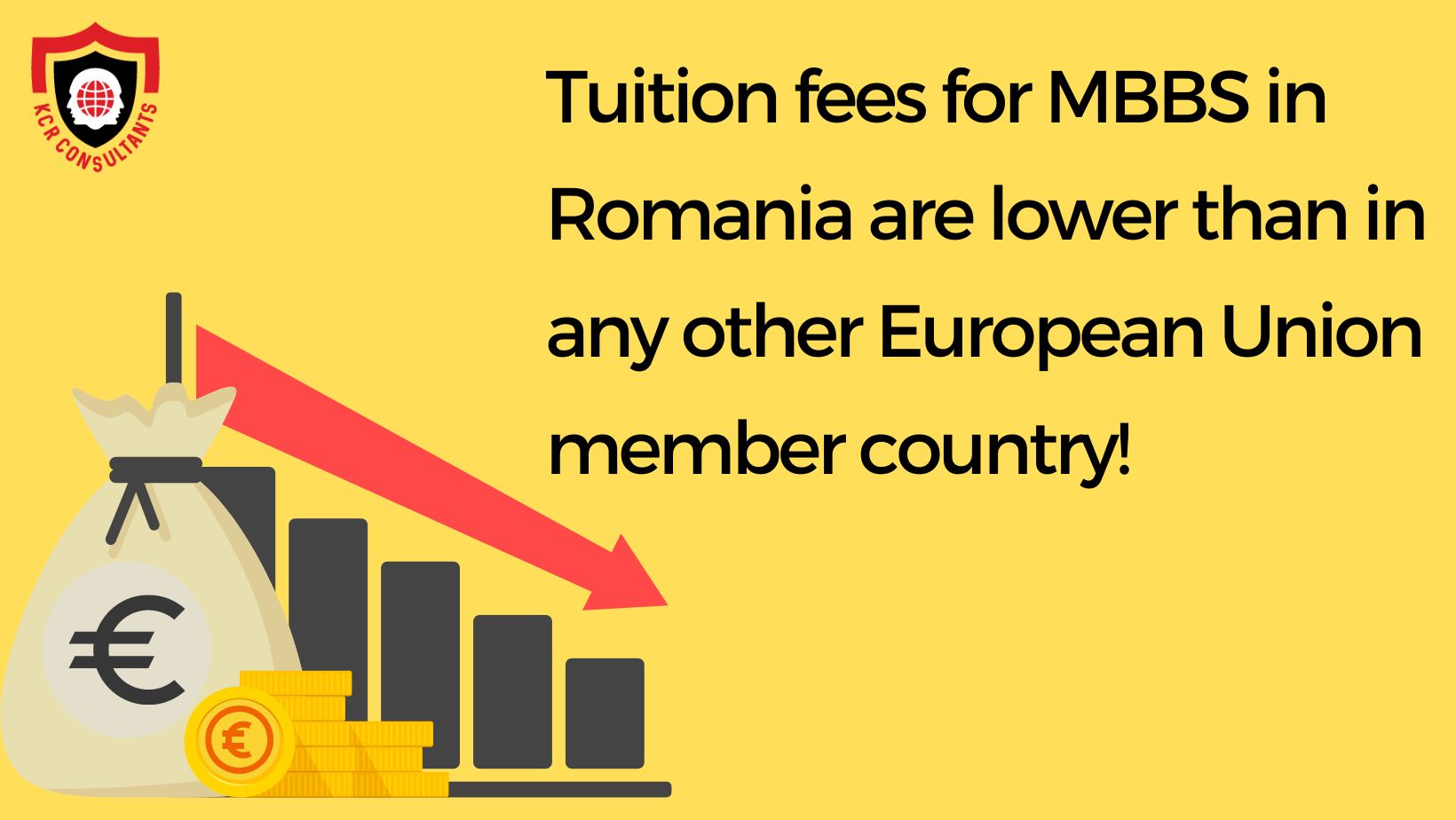 Travel cost of MBBS in Romania
Balancing expenses can be a massive strain for international students. They must spend their funds wisely to keep up with their lifestyle while adhering to a budget with limited spending options.
The cost of travel in Romania, particularly for international students, is meagre. Students also receive special discounts when travelling within the country as part of their academic experience in Romania. This helps make managing day-to-day responsibilities easier for students who choose to study in Romania.
Requirements to study MBBS in Romania
To be qualified to study MBBS in Romania, one must have completed their secondary school education focusing on the science subjects group. It is the most important eligibility requirement.
To be eligible to study MBBS in Romania, one must have a higher overall percentage of marks obtained in the 12th grade and solid communication skills in the English language.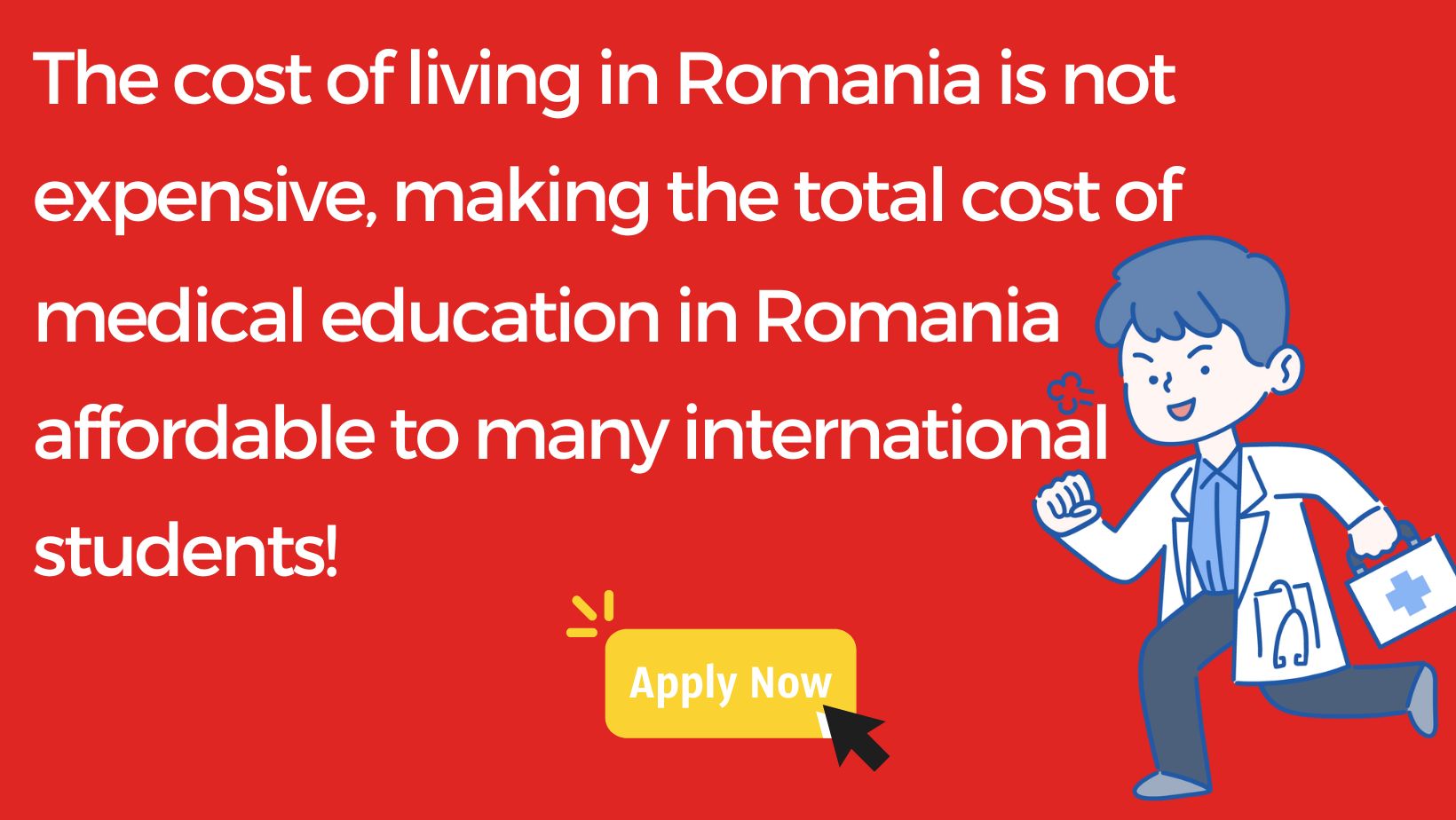 For more information on medical studies in Romania, please read our articles,