Consultancy for Study in Germany
Consultancy for study in Germany? 
Not to think twice; KCR CONSULTANTS is simultaneously the answer for all services and the entire process.

KCR has been in the business of career counselling, admissions and student recruitment for the last 21 years and specialising in the opportunities for higher and further education in Germany from the very first year of introducing Free Education in Germany!
KCR CONSULTANTS offer consultancy for study in Germany for high school leavers, diploma holders, undergraduate degree holders, and even postgraduate degree holders looking for opportunities to study further or higher.
Suppose you are a higher secondary school leaver, 10th-grade school education+Diploma+lateral entry(2/3-Year) degree or 12th-grade school education+3-years degree. 
You can approach KCR CONSULTANTS for consultancy for study in Germany- pursuing a bachelor's degree at a German public university. 
Consultancy for Study in Germany for a master's degree at a public university includes professional services and guidance. It would help if you were 12th grade, passed, and completed an undergraduate degree holder in your country.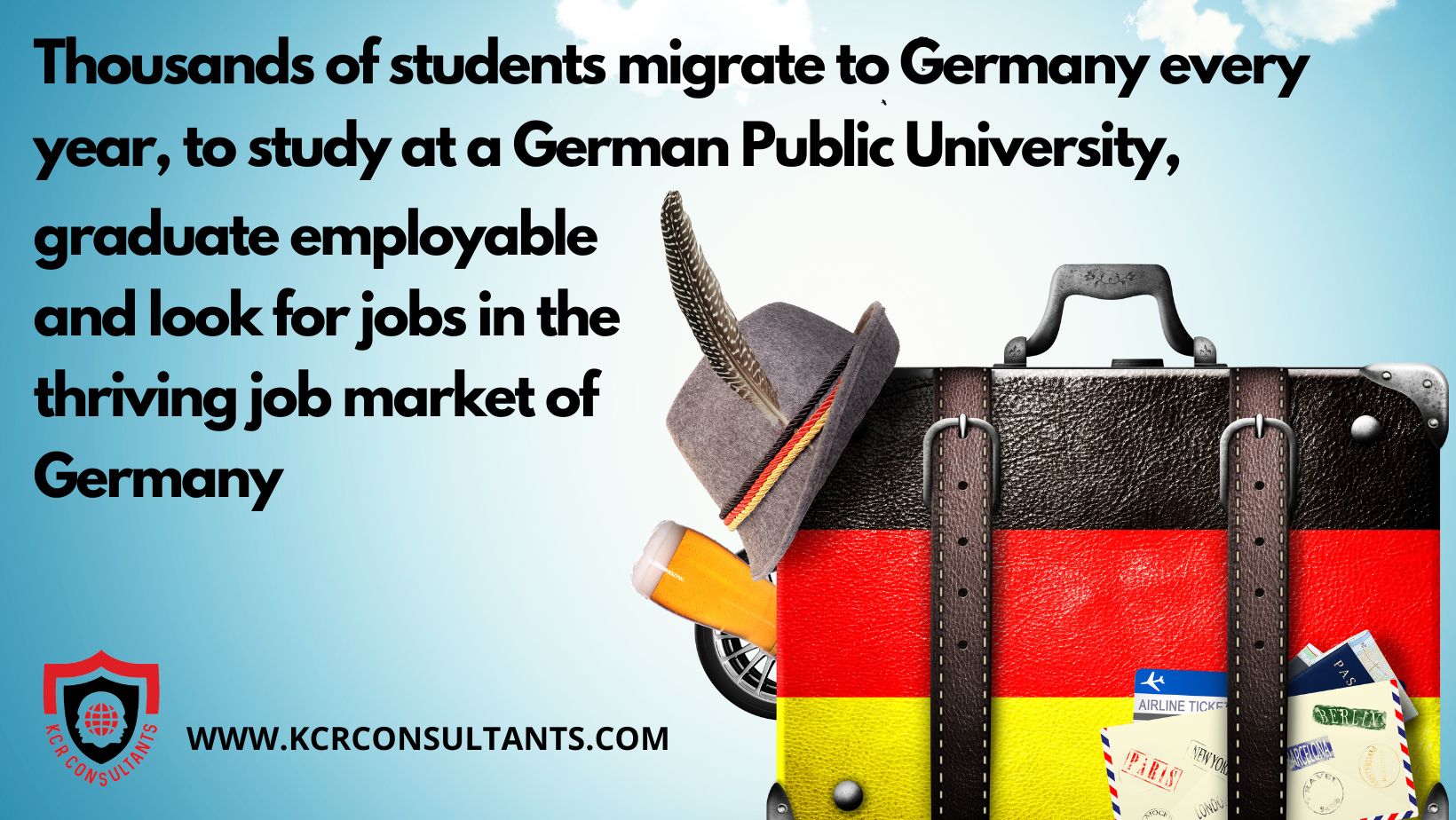 One can also seek consultancy for study in Germany at KCR CONSULTANTS- the organisation that introduced consultancy services for the vocational training programmes of Germany, the Ausbildung.
Hence KCR CONSULTANTS is the centre for all solutions in terms of guidance and consultancy for studying in Germany.
Germany is a huge opportunity today for international students from India or any other country looking for a vocational, further or higher education. It enhances one's chances for a better career and life after studying at a German public institution or training at an Aublidung participating company or organisation.
One can study at a public university for free – without paying any tuition fees, and if they want, even in the medium of instruction of English. 
But the German language is the key to success in Germany. Those who learn German first, especially in a German environment, and continue studying a degree course at a German public university will achieve their goal as planned without many hassles. 
Ausbildung requires the applicant to learn German and achieve at least a B1 level before applying for a visa.
KCR CONSULTANTS could be your point of contact for consultancy for study in Germany, whether it is for vocational training under Ausbildung, a dual degree programme, or a Bachelor's or Master's degree programme at a public university.