Ausbildung Chemical Technician in Germany
You love chemistry and that is why you are here!
Choose an apprenticeship program (Ausbildung) as a chemical technician!
Chemical technician training under Ausbildung in Germany 
You are in charge of the finished product and learn about every stage of the manufacturing process.
You must provide the systems with raw ingredients for any product to be produced.
As a chemical technician, you must also weigh and measure the raw materials before adding them to the machinery.
You must start the systems and learn the proper controls and operations for the plans during your Ausbildung training.
These systems clean the wastewater, produce energy, or make medications and cosmetics.
The systems must be adequately heated and the necessary pressure to ensure nothing goes wrong.
You must monitor the equipment, temperature and pressure and respond to problems.
You can sit down at the machine or in front of a monitor that allows you to operate multiple devices simultaneously.
You take samples at specific intervals throughout the production process and tested in a lab.
You will learn how to maintain, fix, and clean the equipment as part of your Ausbildung training to become a chemical technician so that it always runs well.
Did you know that two chemists separately and nearly identically created the periodic table in 1869? 
Requirements for chemical technician training under Ausbildung in Germany 
To become a chemical technician through

Ausbildung

, you must be very responsible because they will give you numerous crucial work tasks to complete.

You need persistence and sustained concentration to conduct experiments with diligence and run systems correctly.

When processing chemicals, follow the rules and instructions exactly.

It would be perfect if you were already well-versed in physics, chemistry, and arithmetic.

Since your shifts alternate between the day and night, you require flexibility.

 
Did you know that the most popular apprenticeship in the chemical sector is for chemical technicians?
Career prospects for chemical technician under Ausbildung in Germany 
After completing your

Ausbildung

training as a chemical technician, you could work in process engineering.

No matter your industry, your work will focus on sampling and chemical and physical analysis.

You can monitor manufacturing equipment, conduct and evaluate chemical experiments, repair, clean manufacturing facilities, differentiate sulphate from phosphate, and perform heating, cooling, rectifying, extracting, separating, and distilling.
Reach out to KCR CONSULTANTS, who will tell you everything about the Ausbildung in Germany program.
Create an incredible chemical composition resulting in a ground-breaking invention!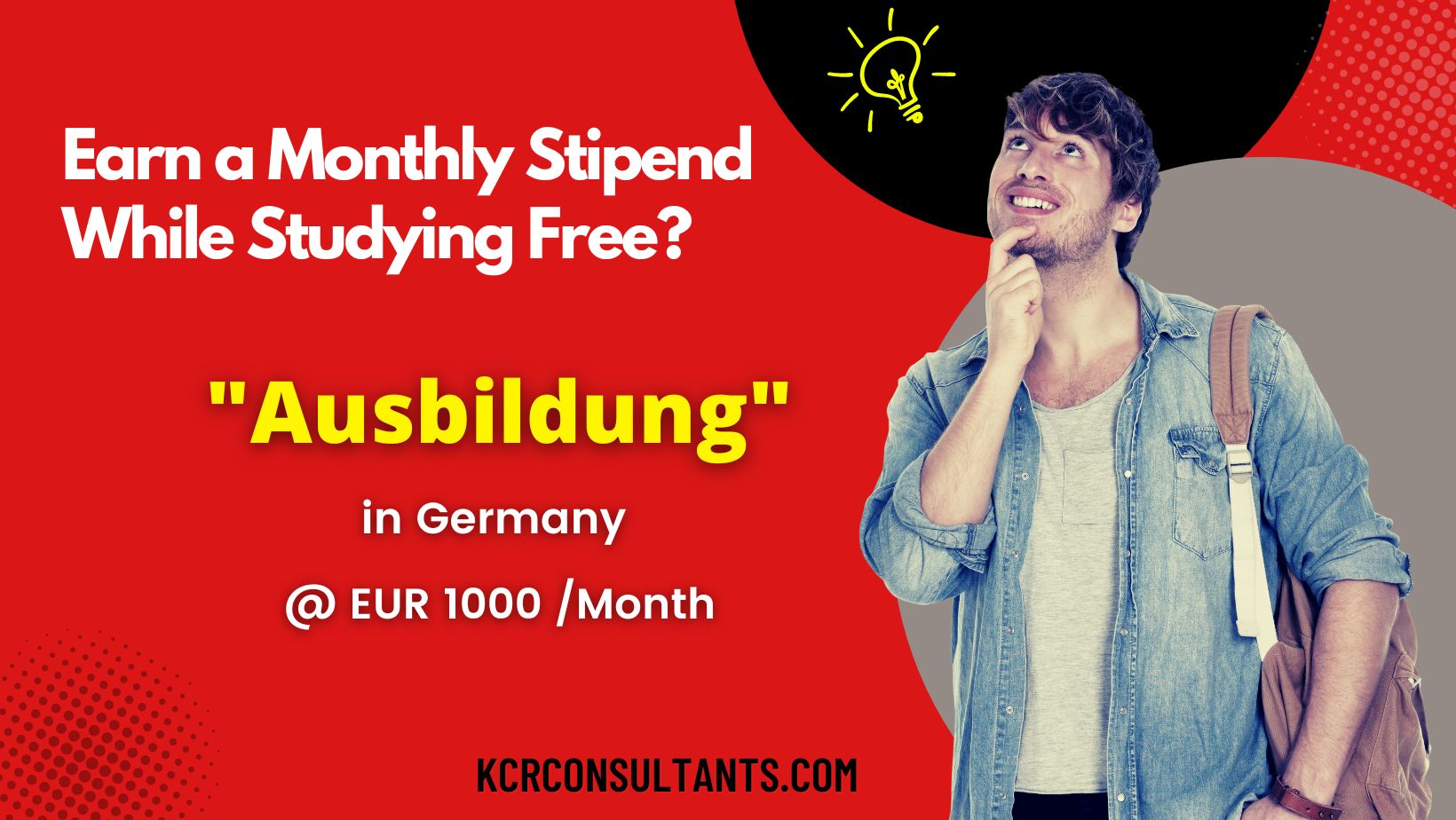 THE TRENDSETTING VOCATIONAL ROUTE TO GERMANY IS UNIQUE IN ITS NATURE AND SPIRIT.