Ausbildung Chemical Laboratory worker in Germany
If you feel your place is in a chemistry lab, the best choice is an apprenticeship program (Ausbildung) as a chemical laboratory worker!
Role of a chemical laboratory worker under Ausbildung in Germany 
One of the key responsibilities is preparing experiments (creating chemical solutions and building and adjusting tools and equipment) for the lab manager.
You take sample solutions for this purpose, and they give a different component that changes colour as the key turns neutral.
Young employees in chemical laboratories are permitted to prepare and conduct experiments.
Chemical laboratory work involves activities like distilling, filtering, or coupling chemicals.
You will use various tools, including pipettes, centrifuges, scales, and a viscometer (a measuring device for assessing the viscosity of a substance).
You use specialised software (both digitally and analogously) on the PC and use test sheets for this logging.
You should monitor the production of the products and perform routine inspections during and after the show.
Requirements for a chemical laboratory worker under Ausbildung in Germany 
You require a strong knowledge of natural science, physics, and chemistry.

Two crucial elements are a firm technical grasp and a solid comprehension.

You should not make errors when planning, carrying out, and analysing experiments.

Your task requires careful and diligent work at all times.

You need to be analytical and have a solid grasp of numbers.
Chemical laboratory worker training under Ausbildung in Germany 
The chemical laboratory worker (Ausbildung) apprenticeship is a dual program.
You interact with diverse chemical substances and create the academic groundwork in the vocational school.
The next step is to use what you have learnt in the workplace. You plan experiments or conduct them on your own.
They might schedule lessons at the vocational school in blocks, or you may attend on specific days while working the rest of the week.
An intermediate examination marks the conclusion of the first year of Ausbildung training. The final exam is due a year later.
Once you complete the Ausbildung training, others will formally refer to you as a young chemical laboratory worker.
Career prospects of a chemical laboratory worker under Ausbildung in Germany 
You can work for businesses in the chemical sector and pharmaceutical industry.

You centre everything around drugs, cosmetics, and other drugs.

Depending on the organisational type, you spend your working day in the production hall or the laboratory.

You may occasionally use a computer at your office to log and assess test methods.
Talk to KCR CONSULTANTS! They will share their knowledge about the Ausbildung in Germany program. 
Enjoy your work where you carefully play with chemicals all day!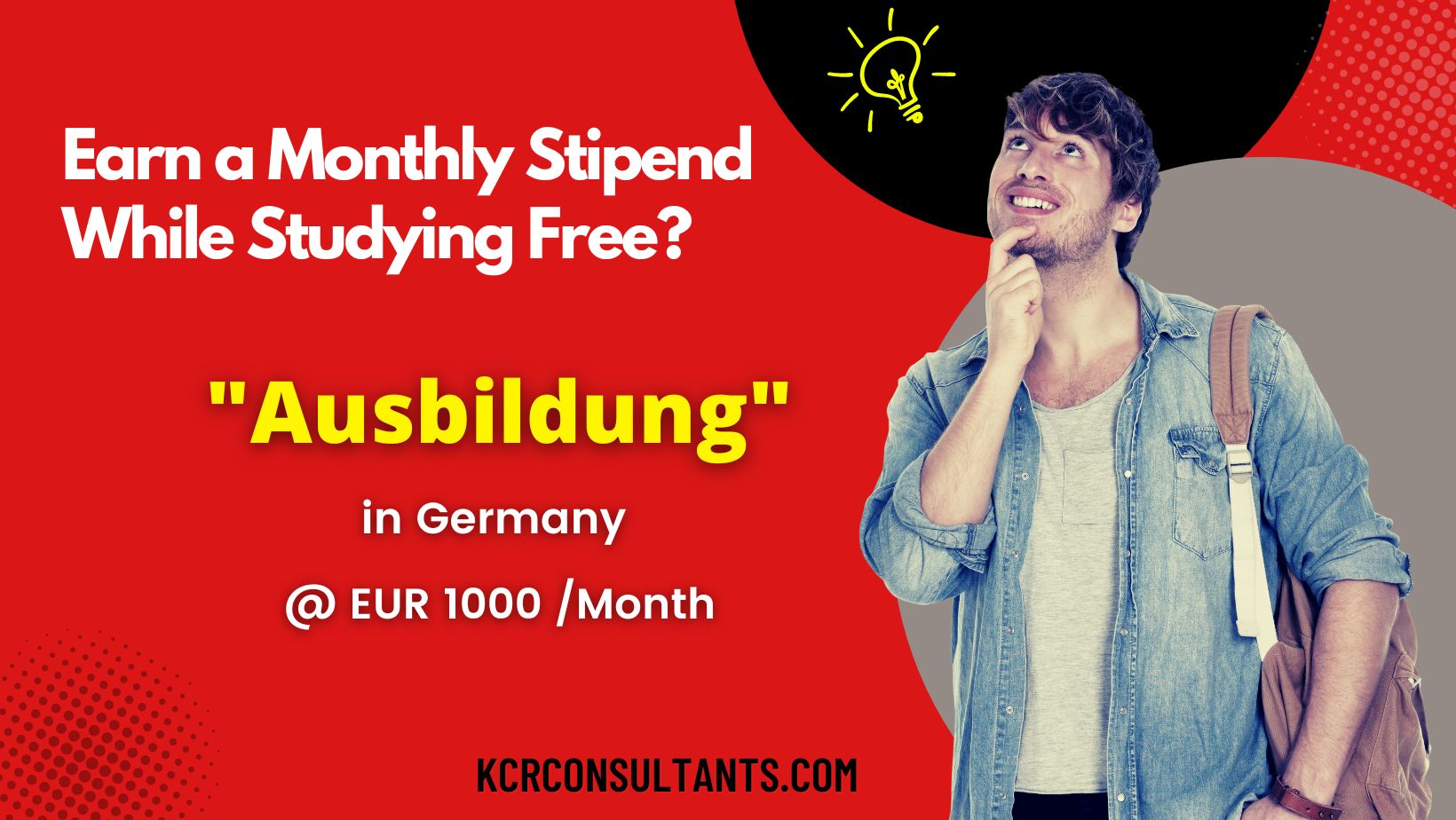 THE TRENDSETTING VOCATIONAL ROUTE TO GERMANY IS UNIQUE IN ITS NATURE AND SPIRIT.