Ausbildung Chemical Laboratory Technician in Germany
If you love Chemistry, then Chemical Laboratory Technician apprenticeship (Ausbildung) is for you.
Chemical Laboratory Assistant training under Ausbildung in Germany 
Chemical laboratory assistant Ausbildung training is more than simply combining chemicals in a test tube.
Your employment is not entirely risk-free, and you have some serious responsibilities. Extra caution is required.
Nothing works here without safety goggles and other protective clothes, like overalls and gloves.
In your first year of instruction, you will acquire fundamental information. You still require your hands and eyes to sum up.
All students should know the abilities required to function in a digital laboratory setting.
It is required to collaborate virtually or run simulations utilising digital data.
The chemical laboratory assistant Ausbildung training will take three and a half years. 
Did you know that Germany's chemical sector generates over 100 billion euros in revenue? It is among the most critical industrial sectors. 
The Ausbildung training is a dual programme where you will alternate between learning in a training organisation and a vocational school.
This programme is unique as you can spend time in a vocational training facility, a training laboratory, or a training facility.
Examples of potential training organisations are chemical laboratories of beverage, pharmaceuticals, and cosmetics firms. 
Requirements for a chemical laboratory assistant under Ausbildung in Germany 
You require a medium-level qualification for apprenticeship in the industry. However, trainees with a university admission qualification are preferred.
Career prospects for a chemical laboratory assistant under Ausbildung in Germany 
You can become a state-certified technician specialising in chemical engineering.

If you go for further training, you can become a technical specialist or a business economist.

You can work in chemical production, taking various tasks as an industrial foreman specialising in chemistry.

You can pursue a bachelor's degree in chemistry, chemical engineering, biochemistry, and chemical biology.

With a master's degree and relevant experience, you can start your company as a self-employed person.
Reach out to KCR CONSULTANTS now! They will counsel you about the Ausbildung in Germany program. 
Create a ground-breaking innovation and inspire the world!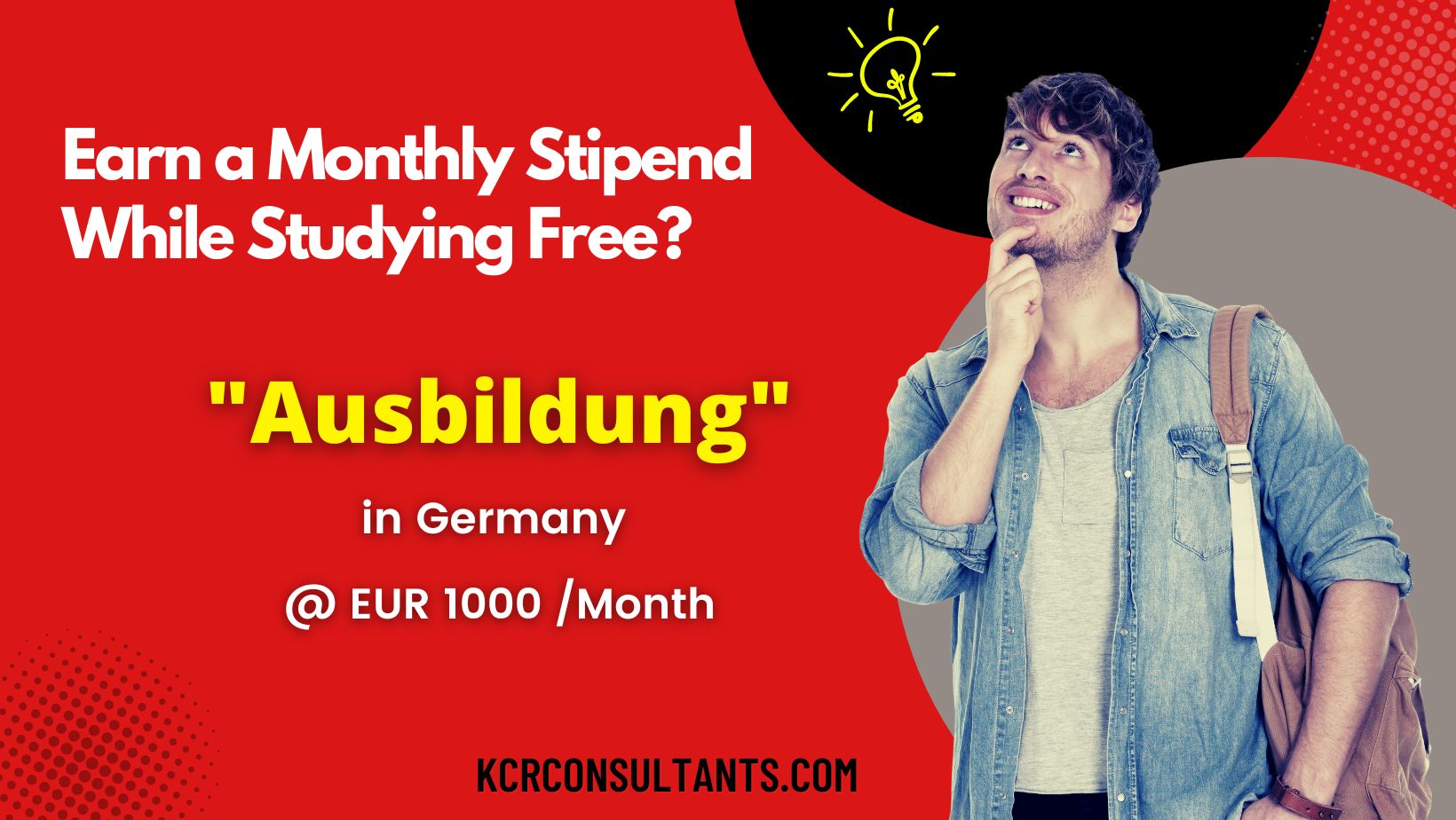 THE TRENDSETTING VOCATIONAL ROUTE TO GERMANY IS UNIQUE IN ITS NATURE AND SPIRIT.