Unemployment 
Unemployment is an increasing problem in Indian society. Due to the pandemic, the number of jobs has dropped exponentially, making many people lose jobs.
According to the Centre for Monitoring Indian Economy, unemployment in India has increased from 7.60% in March to 7.83% in April 2022.
 Any guess which State stands top in unemployment? 
Haryana takes first place (34.5%), followed by Rajasthan (28.8%).
Many families suffered because of having no job and increasing expenses.
Particularly in India, unemployment is the biggest problem owing to the increasing population being unable to meet work standards.
Another reason for unemployment is the lack of skilled people and an academically strong background. Many graduates lack a basic understanding of concepts.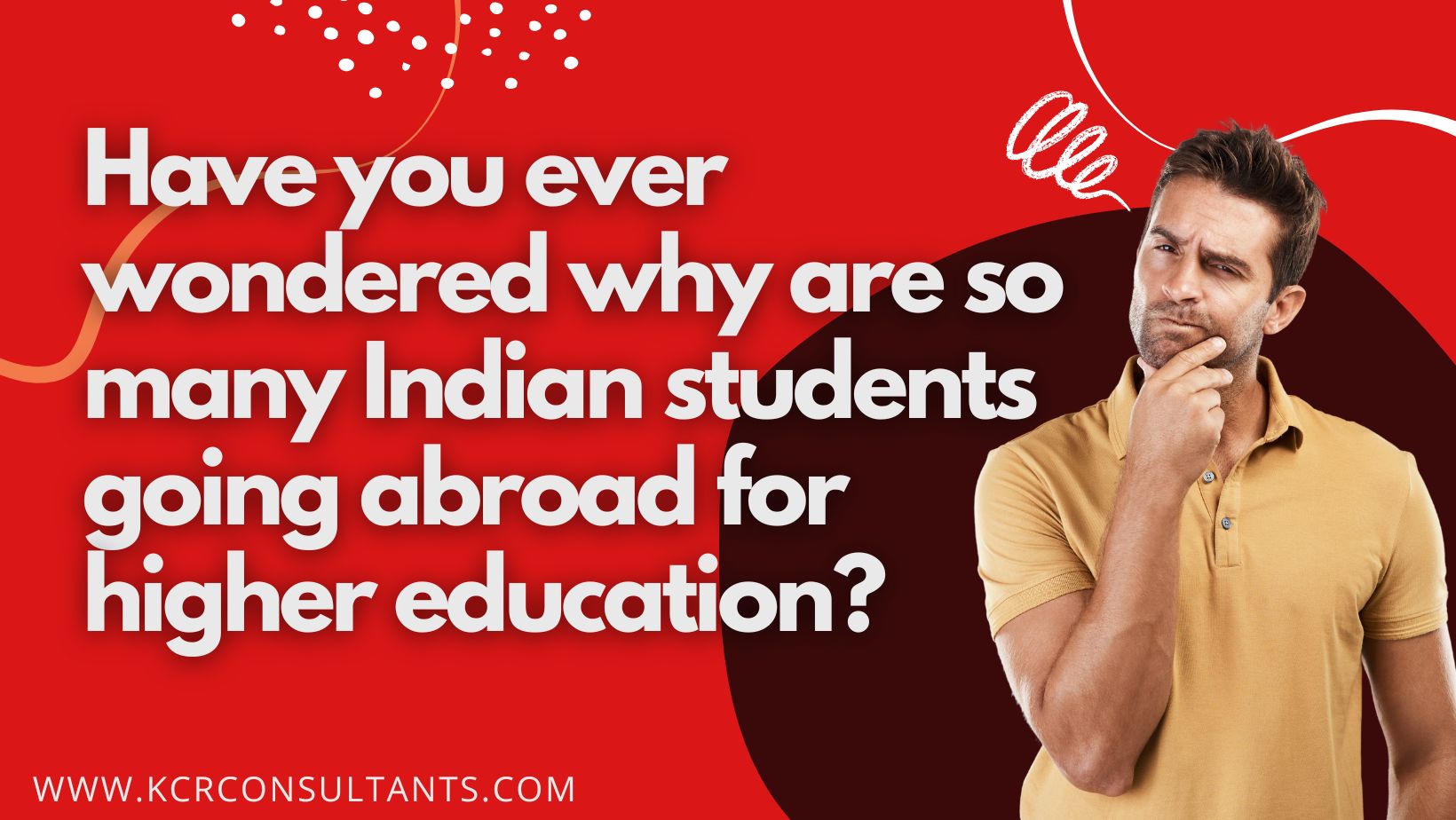 This article will give you the answer.
 Many people are unaware that there are plenty of jobs in foreign countries. They do not have proper guidance or help to get into one of those jobs offering a good salary.
Why don't we enlighten you on the steps that need to be taken to land your dream job?
 As you keep reading further, ponder this question in your mind: "Can I get a job abroad from India?"
 * Step one is deciding which country you want to go to.
 * Once you decide on the country, you can narrow it down by making a list of jobs you prefer.
 * An important aspect is that you need to build strong networks and contacts, which might be helpful in the future.
 * Be sure to highlight your resume from other people. Add all the experiences and portfolios that you have done in the past. They will make you stand out from the rest.
 * You need to apply for a visa and get a work permit so that they will allow you to work in that specific country.
 * Try for an internship in that place where there are possibilities that you will get into their company once the internship is over if you perform well.
 * If you are trying for any European country, you must learn that country's language to increase your chances of getting a job.
 For example, if you plan to find a job in Germany, you must know the German language to the required level mentioned in the eligibility criteria.
Another way to find a job in Germany is by taking up a course at any German university (overseas education), and once you complete the course, you will land a job in your desired field.
Did you find your answer to the question "Can I get a job abroad from India?"
Study in Germany
Studying in Germany is a positive aspect as you don't have to pay tuition fees. You will gain practical experience through internships and company projects during the course.
Studying in Germany for free is the reason why many Indian students go abroad to study. They go abroad for studies to leave their footprint and stand out from the rest.
Find an official website of your desired country where they post genuine jobs. For example, Naukri, Indeed, and Shine are important job websites for India. Similarly, every country has its official website for jobs.
If you cannot find any website or find it difficult, KCR CONSULTANTS will help you with every little step.
You can go through our article How to study in Germany for free to be enlightened about getting a free education in Germany.
 If you plan on finding a job in Germany once you complete your studies, come to KCR CONSULTANTS.
They have ample experience in this field and will be happy to help you throughout the process.
One factor is that the admission and documentation process might be tedious in some foreign countries. KCR CONSULTANTS will handle them as smooth as butter! 
Europe needs skilled workers for more than 40,000 job vacancies.
Become skilled and get into one of the best-paying industries or organisations in the world!
Contact KCR CONSULTANTS to know more about studying in Germany for free.
 Please take some minutes to read our articles;
Can I make my dream of going abroad come true?
Why choose Germany to study abroad?
Free education abroad in world-ranking universities. Is it real or a myth?
Which country is one of the best to provide world-class education?