Introduction and overview on the above question: Can I do PG Medicine in Germany after MBBS in Georgia?
Germany presents an appealing option for students who have a Bachelor of Medicine, Bachelor of Surgery (MBBS) degree from Georgia or other countries and aspire to further their medical education.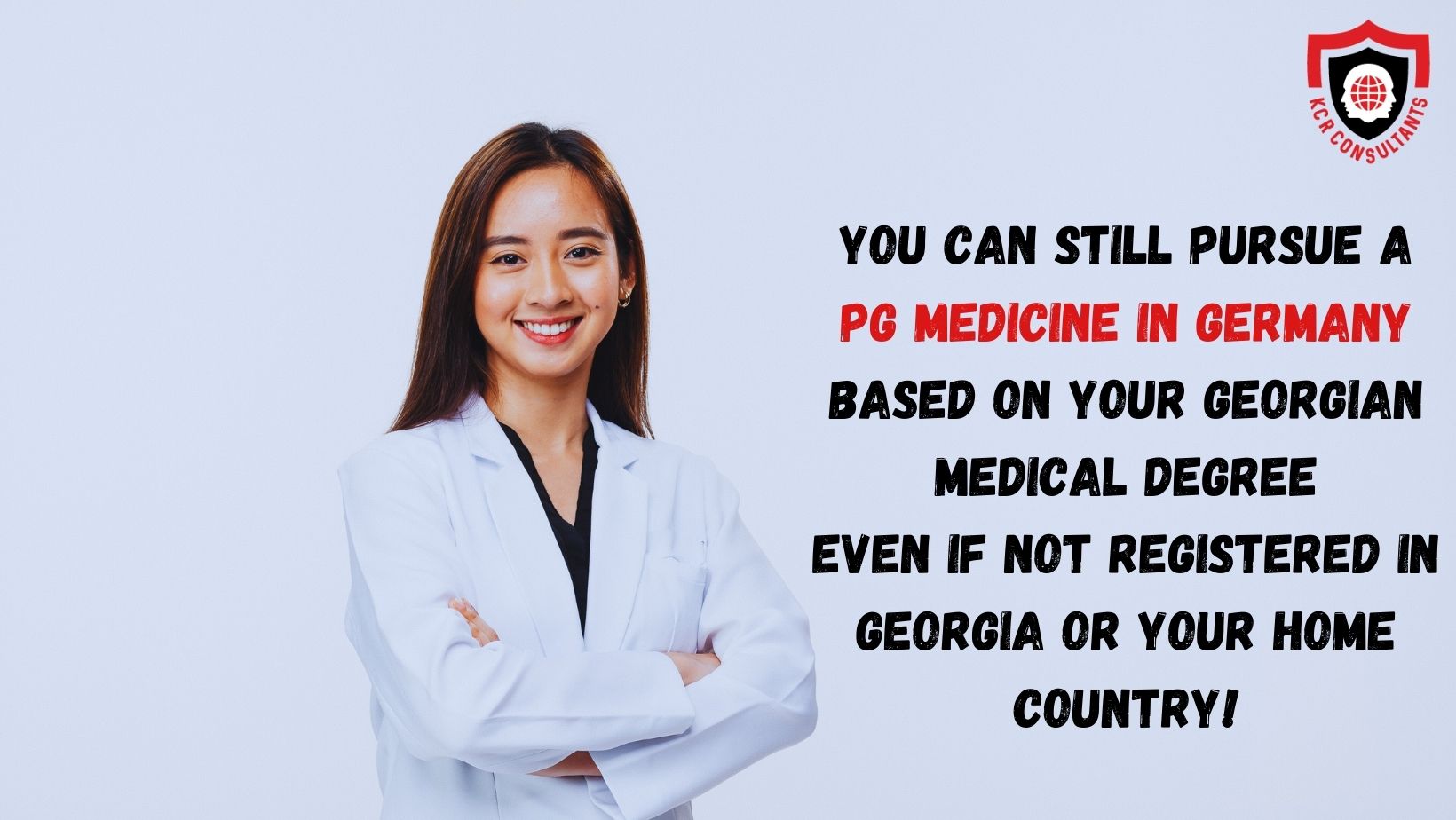 Germany is renowned for its advanced healthcare system and high-quality medical education.
Let us explore the possibilities and considerations for pursuing postgraduate medicine in Germany after completing an MBBS degree in Georgia, including the recognition process, language proficiency requirements, program options, and potential benefits.
Recognition of MBBS Degree from Georgia in the German States
Before considering postgraduate medicine studies in Germany, it is vital to have your MBBS degree from Georgia recognised by the relevant German authorities.
The recognition process involves submitting the medical degree, transcripts, syllabi and other academic documents for evaluation. Recognition aims to determine the equivalence of the Georgian MBBS degree to the German medical education system.
Language Proficiency requires doing PG Medicine in Germany after MBBS in Georgia.
Better communication skills in German are essential for studying and practising medicine in Germany as the language used at most workplaces, including health care settings and hospitals in Germany, is German. 
Also, almost all the health sciences and medical programmes are taught and trained only in German. Thus postgraduate medicine programs are also conducted in German, and therefore international students are typically required to demonstrate a certain level of language proficiency, often at the B2 or higher level. 
Enrolling in German language courses and obtaining recognised language certifications, attending a medical language course are a must to meet the language requirements.
Program Options and Application Process to do PG Medicine in Germany after MBBS in Georgia
One can find many ways to pursue postgraduate medicine studies. 
That includes hospital residency programs at German hospitals, research-based programs at universities or research institutions, and clinical fellowships at Universities and University Medical Centres, Research Institutes, Professional Medical Associations, and Non-Profit Organizations.
Research programs may require a solid academic background and experience, while residency programs provide specialised training in specific medical specialities. 
The application process involves researching programs, preparing application materials, and fulfilling any additional requirements specific to the chosen program. 
Benefits of Studying Postgraduate Medicine in Germany
Studying postgraduate medicine in Germany after completing an MBBS degree in Georgia offers several advantages: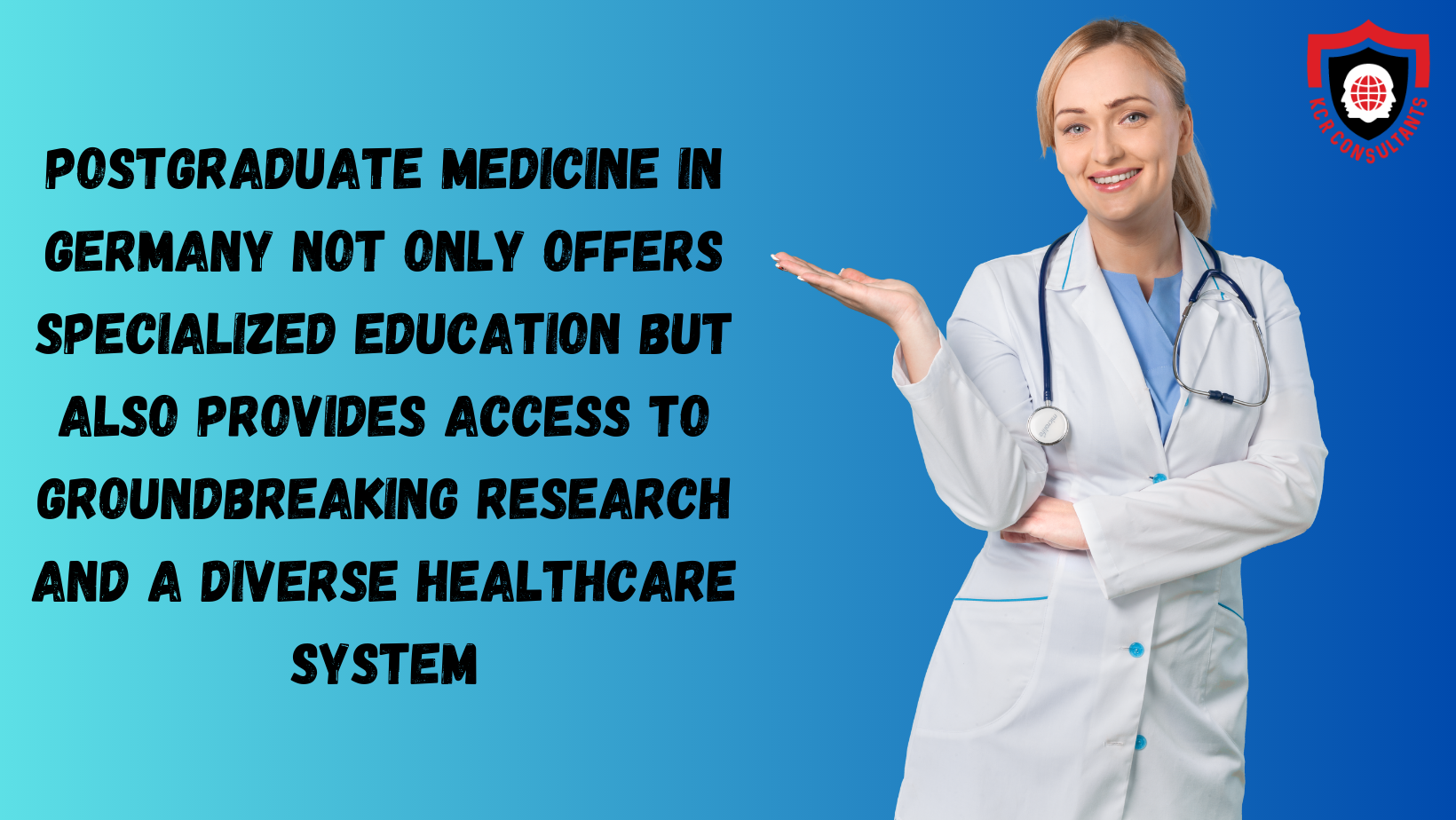 High-Quality Education- German universities are known for their rigorous and comprehensive medical training and education, providing a solid foundation for specialisation and advanced clinical training.
Research Opportunities- Germany is at the forefront of medical research, offering access to cutting-edge facilities and the chance to contribute to scientific advancements.
International Exposure- Studying alongside a diverse group of students worldwide and working in German hospitals provides valuable international exposure and cultural exchange.
Career Advancement- A postgraduate medicine qualification from Germany enhances career prospects, both within Germany and internationally. German degrees are highly regarded globally.
Last, answering the question, ' Can I do PG Medicine in Germany after MBBS in Georgia?'
Yes, you can participate in one of the pathway programmes in Germany and prepare to pursue a PG medicine specialisation in your desired area of medicine without having a medical license from Georgia or your home country.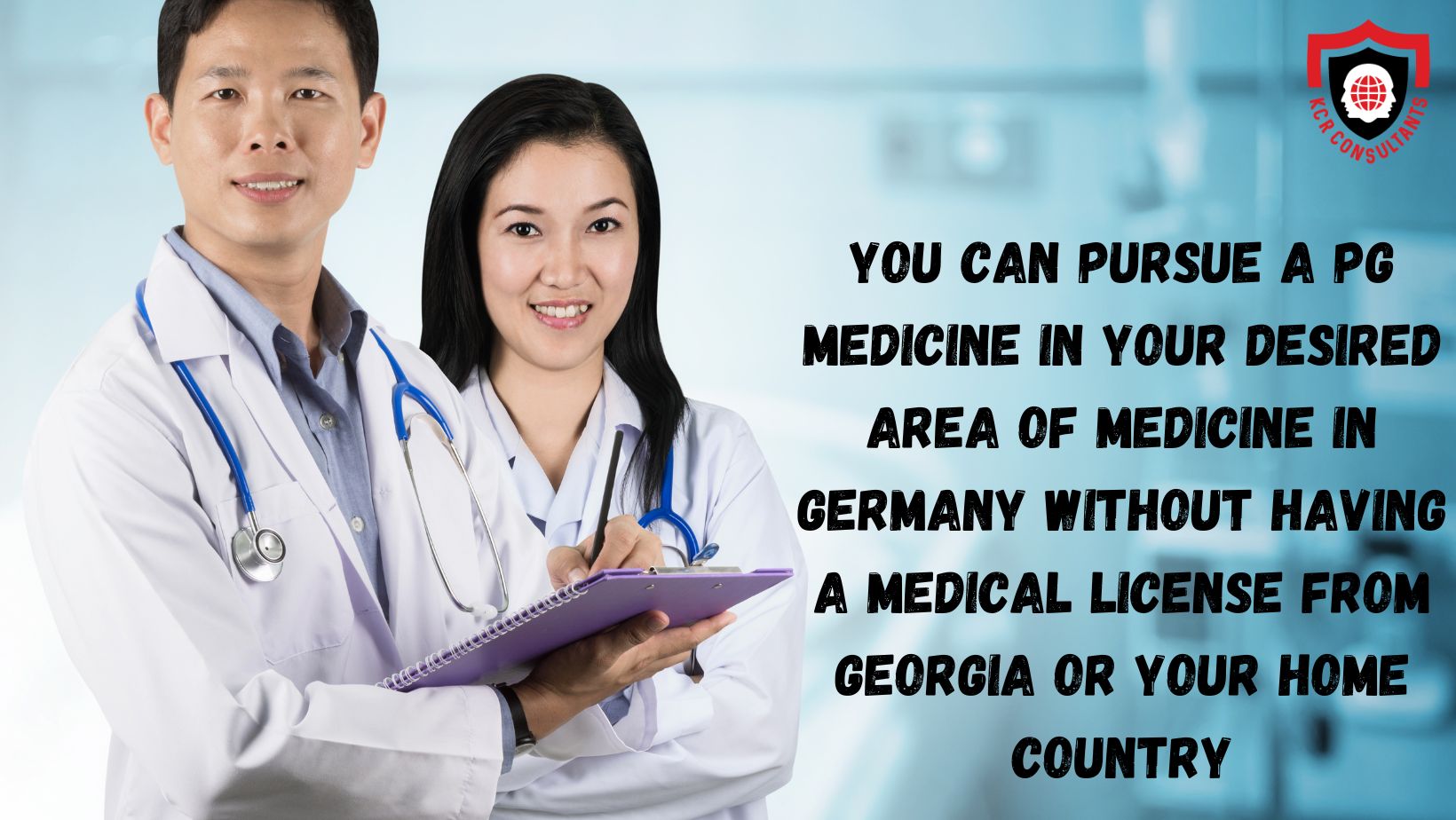 Provided you have all the other required documents that, include your medical degree, all semester/year transcripts and marks with the necessary authority and validity, criminal checks from your home country and, if possible, from Georgia- or a good standing letter from the Georgian medical university/ministry of education/Ministry of health.
After completing an MBBS degree in Georgia, pursuing postgraduate medicine in Germany is a viable pathway to specialisation and advanced clinical training. You can navigate towards a successful medical career in Germany by understanding the recognition process, language requirements, program options, and application process. 
Embrace the opportunity to access high-quality education, engage in medical research, and gain international exposure in one of Europe's leading healthcare systems. 
Germany's commitment to excellence in medicine and its robust medical infrastructure provides a solid foundation for your professional development.