Ausbildung Bookbinder in Germany
Do you swim in books?
The perfect idea is an apprenticeship program (Ausbildung) as a bookbinder! 
Bookbinding training under Ausbildung in Germany 
The bookbinding industry is quite old and has evolved.
You will learn book preparation and binding techniques developed over time during your bookbinder Ausbildung training.
Machines replace the appropriate bookbinding work steps and processes in disciplines for serial production.
You will learn the proper ways to use, maintain, and set them up and how to monitor the production process effectively.
Maintaining the durability of your items requires much talent and meticulous labour.
The bookbinding profession adapted to the current requirements of the craft after the training reformation a few years ago.
You can become qualified to operate your workshop and instruct apprentices to become journeymen by passing a master's exam after a few years of practice. 
Did you know the first bookbinder, Dagaeus, lived in the year 550? The oldest bookbinder with a known name was an Irish monk.
The Ausbildung training to become a bookbinder is dual-based.
You work in the workshop and receive theoretical training at the vocational school.
The curriculum includes technical mathematics and media production. You can select one of three majors as well.
You will work in a customer-focused manner to produce or repair particular books by their requests and ideas if you specialise in unique and bespoke production.
Libraries frequently hire bookbinders to preserve old books or bind loose-leaf collections and periodicals for the archive. 
Did you know that the world's thickest book has 50,560 pages and is 4.10 metres thick? "Captain Bluebear – The thickest book in the universe," a children's book, was introduced in 2010 at the Frankfurt Book Fair.
Requirement for a bookbinder under Ausbildung in Germany 
A lower secondary school diploma is sufficient to enter the programme.
But they prefer the intermediate school diploma to prepare for the theoretical portion of the programme right away. 
Career prospects for a bookbinder under Ausbildung in Germany 
You can become an employee in the one-off and particular production trade in the series industry.

With more experience and further training, you can become a master bookbinder.

You can start your own company where you collect orders, make purchases, and take care of your employees.

You can be a certified master craftsman specialising in digital and print media.

You can be a media specialist where you will work closely with customers.

You can also be a restorer in the bookbinding trade, where you specialise in restoring damaged books. 
Contact KCR CONSULTANTS now, and they will enlighten you about the Ausbildung in Germany program. 
Immerse into the world of books and make it your universe!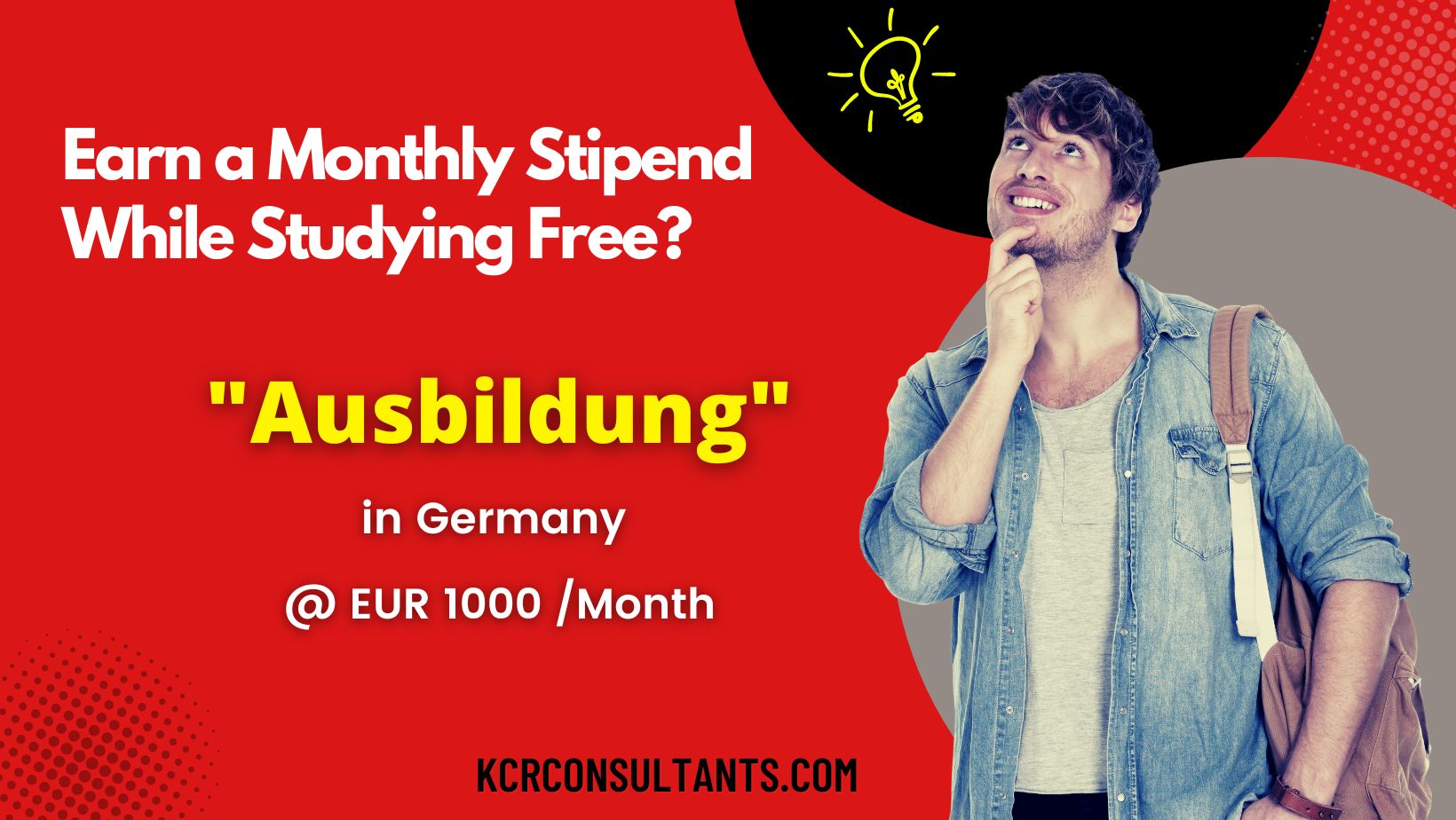 THE TRENDSETTING VOCATIONAL ROUTE TO GERMANY IS UNIQUE IN ITS NATURE AND SPIRIT.